No distance could stop a 90-year-old man from being with his wife every day, even if it meant biking for two hours to see her at the nursing home. While he admits his wife's health has been deteriorating, it doesn't change his undying love for her and his determination to see her every day.
Nothing is more inspiring and assuring than hearing stories proving true love exists. In a world where separation and divorces are rampant, it's nice to hear stories of enduring love, which shows that it is still possible to live happily with your loved one until the very end.
In the Netherlands, a 90-year-old man stood by his vows of being with his wife in sickness and health since they married over six decades ago. Not even a 10.6-mile commute to and from his home in Diepenveen to his wife's nursing home in Apeldoorn would stop him from seeing her.
Making the 10.6-Mile Trip
Whether it's a scorching hot summer day or a snowy cold winter afternoon, Peter Burkhardt doesn't care – he will get on his bike to see his wife. It's an hour to two-hour commute, with the wind often against him, but no matter the circumstances, he makes the trip to be with her for a couple of hours.
His wife, Clara, has dementia and was placed in a nursing home to get her needed care. Unfortunately, the only nursing home that accepted her that was one more than ten miles away from home, and while that might have hassled anyone else, it was no problem for Peter.
When asked whether he thinks Clara knows about the commute he makes every day, he admits that she doesn't because it's outside her realm of experience.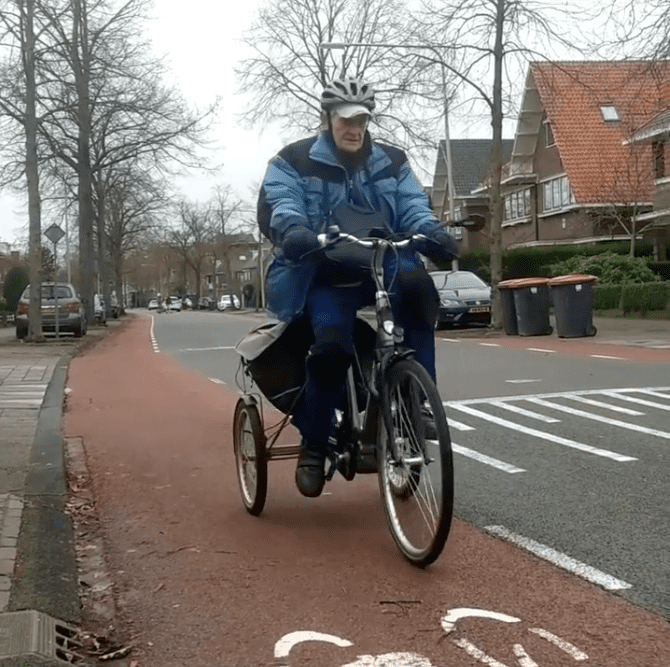 Peter Burkhardt | Source: Instagram/de_stentor
His Advanced Age is Nothing
For seven years, Peter has done everything he could to be with her daily. While he used to alternate taking a car and his regular bike, he had to stop driving after his driver's license was disapproved.
Nowadays, he rides a tricycle after suffering a fall due to the wet leaves on the road. He was given an undercarriage with an extra wheel at the bicycle shop, which he now uses. The tricycle has been driven over 24,000 miles, and it was all to visit Clara.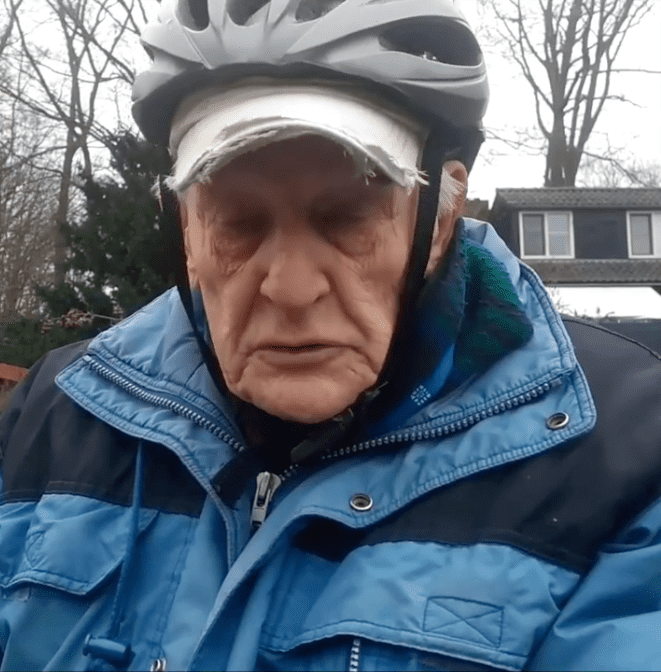 Peter Burkhardt | Source: Instagram.com/de_stanton
His Motivation
Seeing Clara is a breath of fresh air for Peter. He shares how she gives him a nice hug now and then when he visits. However, even on Clara's bad days, Peter wants to be with her. He said:
"My motivation is in Apeldoorn. I want to see her, hear her voice. When I enter the nursing home I immediately know where she is. She is no longer the same as she was, but I'm still in love with her. Every time I go home, I think it's a sad moment."
When asked whether he thinks Clara knows about the commute he makes every day, he admits that she doesn't because it's outside her realm of experience. Despite this, her occasional hugs and presence are more than enough for Peter.
Having His Children's Support
Even at 90 years old, he wishes to keep visiting Clara. While his mobility has slowed down, he's optimistic he'll be able to continue cycling, and on days when the weather is bad or when he has minor injuries, he can count on his children to take him.
Talking about their parents' enduring love, one of their sons, Wounter Burkhardt, believe that seeing one another keeps them alive. He also hopes that his father's perseverance to see the love of his life inspires other people, serving as an inspiration to keep the love going no matter what happens.
Inspired Messages from Worldwide
True enough, the story has inspired all those who have seen it. They, too, shared inspiring stories of love, especially those that involved the elderly:
"Reminds me of my Papa. He couldn't bicycle because of his broken hip but insisted on seeing my mother everyday even though she very rarely recognized him. He said he recognized her and loved her. They had met and fallen in love before the war but had to wait until after to marry. They were in love for 67 years, married for 62. He died exactly 2 months after she passed away. His last words were, (in Dutch) "I go to your mother." – Bea VanWyk McPherson (January 21, 2023)
"We lived near a nursing facility and appreciated a man who came (on a bus) to visit his wife. For several years he took her for a walk each day, then pushed her in a wheelchair. Every woman I know prayed for a husband like that." – Sunne Brandmeyer (January 21, 2023)
"We should all be so lucky to have a spouse/partner as dedicated as he is!" – Shelley Finance (January 21, 2023)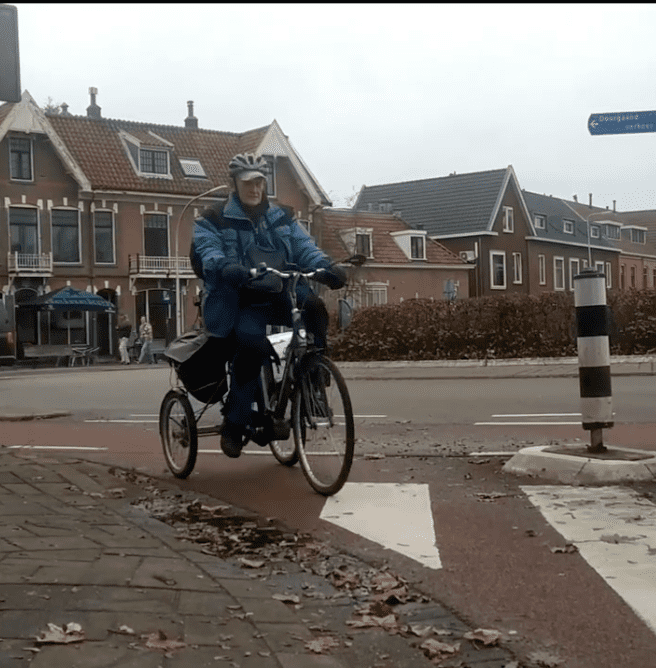 Peter Burkhardt | Source: Instagram.com/de_stanton
It's a heartbreaking reality for many of the elderly to be apart from their spouses so they can receive the care they need. Despite the distance, it's touching to see how their love remains the same and even grows stronger as days go by.
Click here to read about the touching story of the day a husband surprised his wife by moving into her care home, kissing her for the first time after months apart.