Al Roker and his wife, Deborah Roberts, struggled to get pregnant after getting married. Their first child was their daughter, and they later welcomed a son but started realizing the little boy was different.Al Roker initially met his future wife, Deborah Roberts, in 1990 when she was welcomed into the NBC family as a general-assignment reporter.
During Al's February 2021 appearance on "The Kelly Clarkson Show," he shared how their love story developed.The "Today" show co-host revealed that he and Deborah initially spent some time in the "friend zone." The pair were so close that she once asked him to assist her by watching over her apartment while she was away.
After being given the task, Al snooped around Deborah's apartment! He looked around her kitchen and in her fridge and found nothing but a bottle of Grey Poupon mustard and some old cheese.
The day before her return from her trip, the weatherman decided to stock up her pantry. He filled up her fridge and even left a note that read, "Welcome home," and some flowers, and a week later, he scored his first date with her!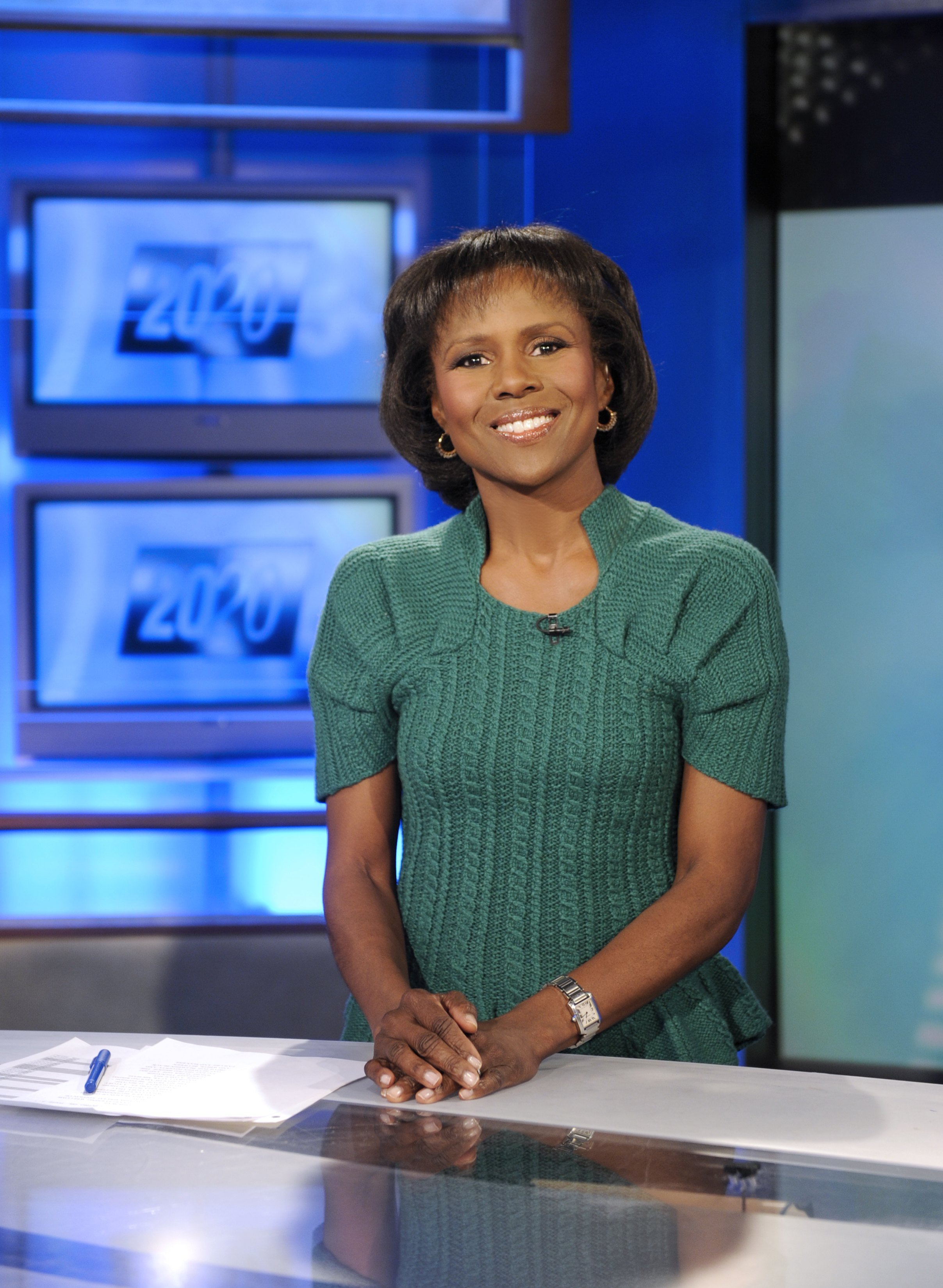 Deborah Roberts on the special edition of "20/20" on December 22, 2009. | Source: Ida Mae Astute/Disney General Entertainment Content/Getty Images
Speaking to People about the early days of getting to know Al, Deborah revealed how sweet he'd always been. He was also forthcoming, showed her his daughter's images, and spoke openly about his family.
The reporter shared how she initially didn't have any romantic interest in Al as she only thought he was a "nice guy." For two years, they kept in touch as Deborah got transferred first to Miami and then Atlanta.

In 1992, she returned as a correspondent for Dateline NBC in New York. At the time, Al had been married to his wife, Alice, but they separated, and two years later, he proposed marriage to Deborah.
The proposal occurred on the rim of the Grand Canyon on New Year's Day. On September 16, 1995, the wedding day took place at New York's St. Thomas Episcopal Church before hosting their reception at Essex House.
AL AND DEBORAH'S STRUGGLES WITH PREGNANCY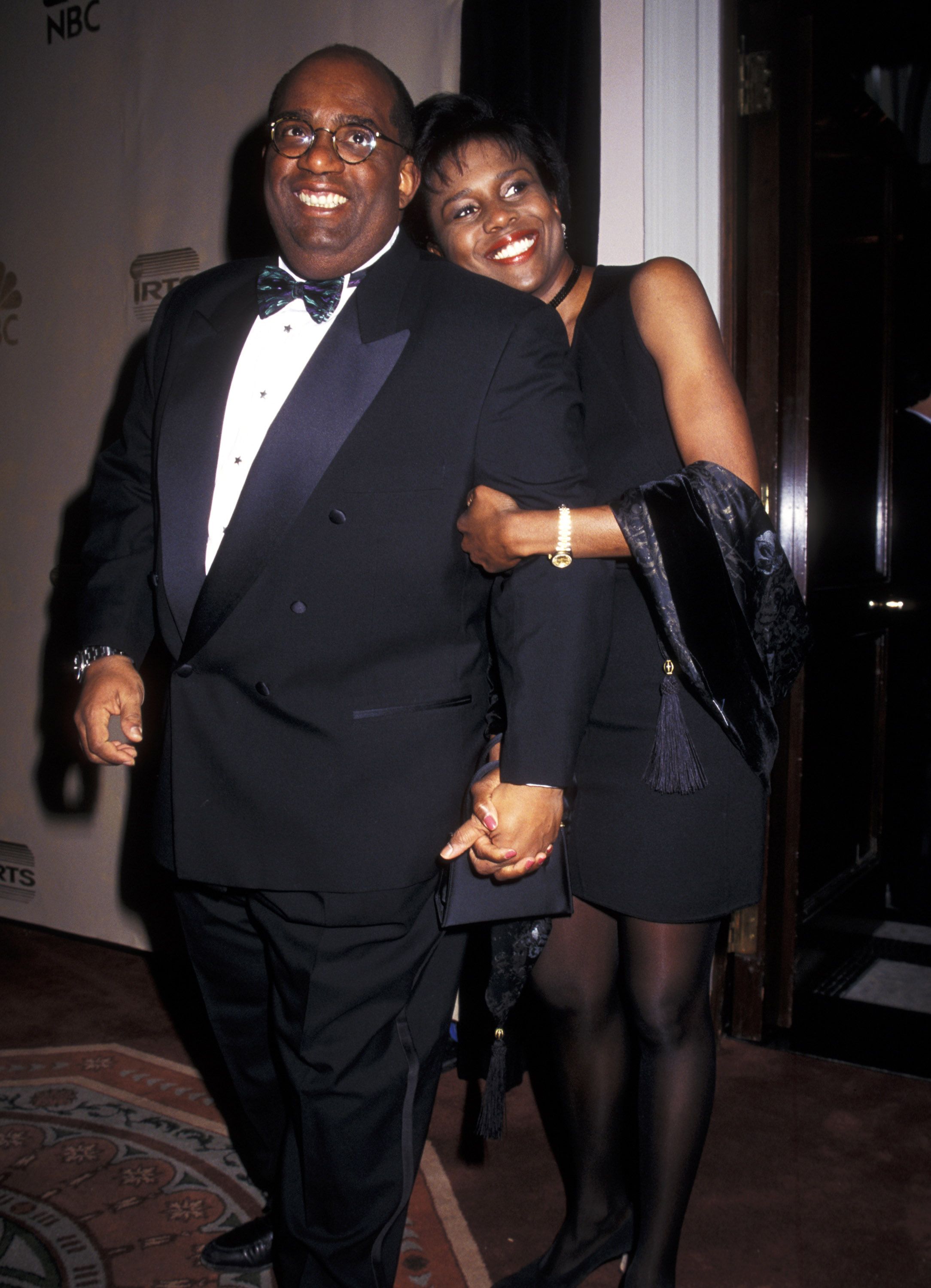 Al Roker and Deborah Roberts at the IRTS Foundation Gold Medal Award Honors Robert Wright in New York City, on February 26, 1997. | Source: Ron Galella/Ron Galella Collection/Getty Images
The "20/20" correspondent and her husband had been married for around one year when the couple decided to try for a child. Al was already a father to his adopted daughter, Courtney, from his previous wife.
The weatherman grew up with an inspirational father who got up early in Queens to go to his New York City bus-driving job. The star's father worked odd jobs and took back-to-back shifts to provide for them.
However, Al's father never saw his sacrifices as work but as his expression of love, and the more children he had, the more love he gave. That was why the "Today" show co-host wanted to have a child with his wife.
For over a year, they tried, but Deborah sadly failed to conceive. When they visited Dr. Janice Marks, Deborah's ob/GYN, she told them that it was taking too long to conceive and suggested they both get tested.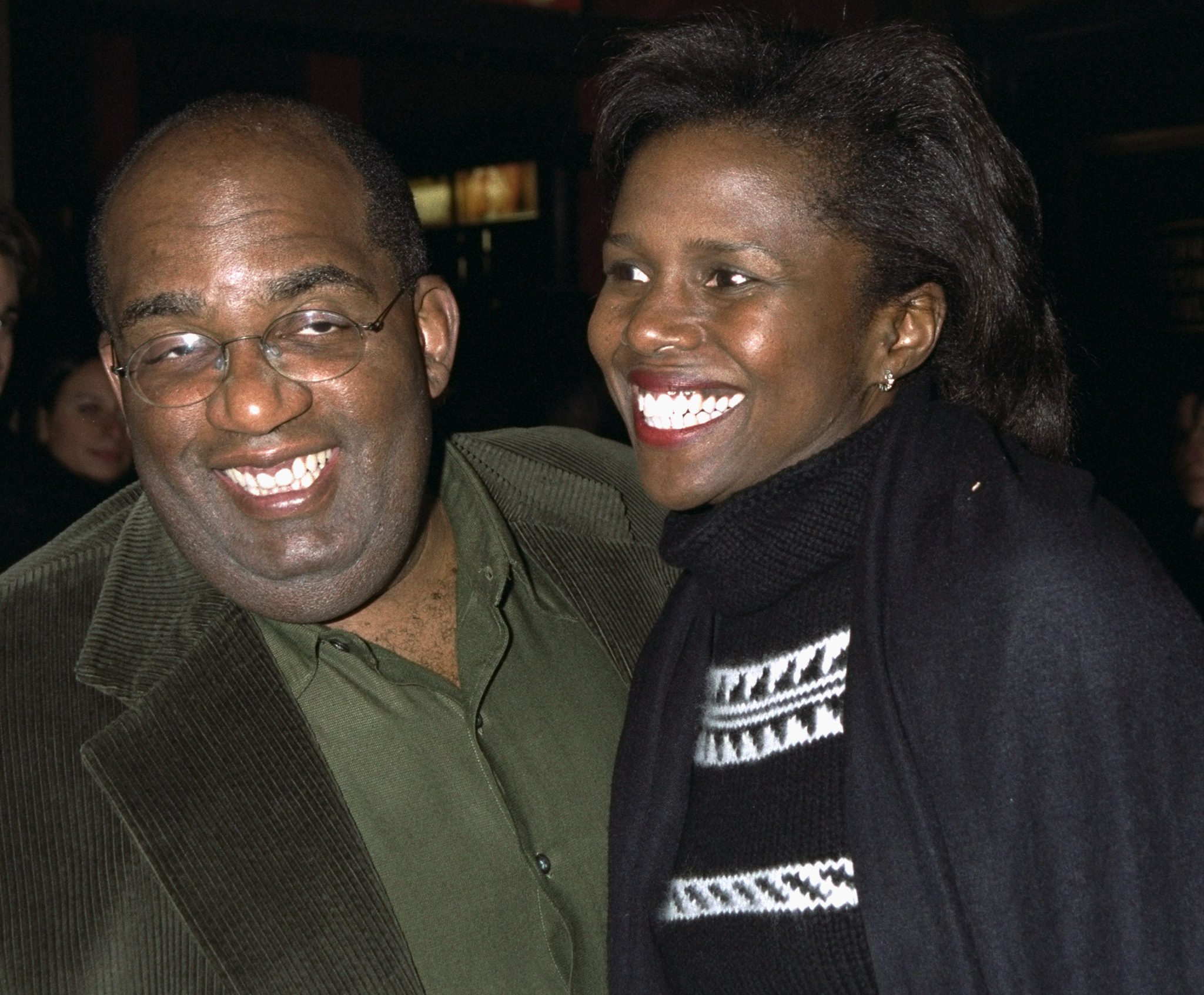 Al Roker and Deborah Roberts at the premiere of the movie "The Cider House Rules" on November 15, 1999. | Source: Richard Corkery/NY Daily News Archive/Getty Images
Al found out he had the problem, and Marks recommended they visit the New York Fertility Institute for a consultation. However, Deborah was hesitant and suggested they try naturally once more, and if it was meant to happen, God would allow it.
Her faith proved not to have been misplaced when she surprised Al three weeks later by informing him she was late for her period. A test from a drugstore confirmed that they were indeed expecting!
However, the couple didn't want to rush to tell everyone the exciting news just in case something went wrong. Two months into the pregnancy, Marks did a sonogram that revealed the fetus wasn't growing.
Its heart rate was slower than expected, and their doctor had the difficult task of informing the couple that it wouldn't reach term. True to Mark's words, on Labor Day weekend Deborah sadly miscarried.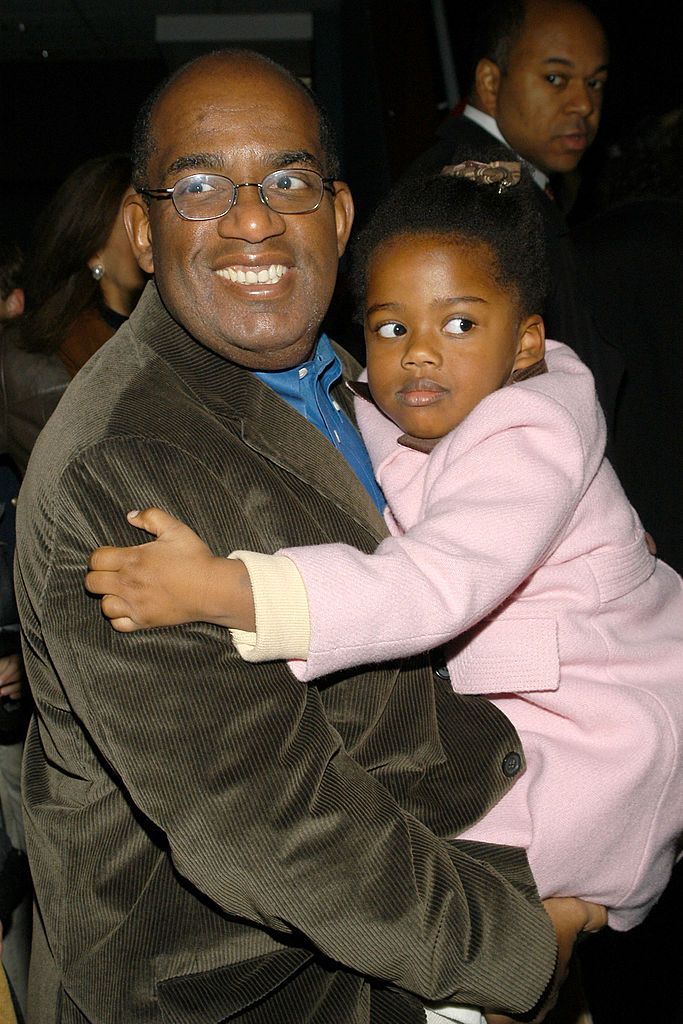 Al Roker and his daughter Leila at a screening of the film "Cat In The Hat" on November 9, 2003, in New York City. | Source: Lawrence Lucier/Getty Images
Deborah and Al then chose to try again using in vitro fertilization (IVF) and conceived. The weatherman was afraid to be happy and prayed daily for his unborn child and wife to be safe in God's hands.
When the couple went for a sonogram twelve weeks later, the doctor showed them an image of their growing baby! The pair then heard their baby's strong heartbeat, and on November 17, 1998, they welcomed a baby girl, Leila Ruth Roker!
ROBERTS AND ROKER'S SECOND CHILD AND THE BOY'S CHALLENGES
Four years after Deborah and Al became parents to a daughter, they got to add a son, Nick, into the fold. The "Today" show star described the boy as "an answer to prayer" just like all of his children; however, Nick was different, with Al stating:
"He wasn't developing as fast as he should have, not holding our fingers as tightly, not always meeting our gaze, not as quick to crawl. At three, he hardly talked and could barely walk."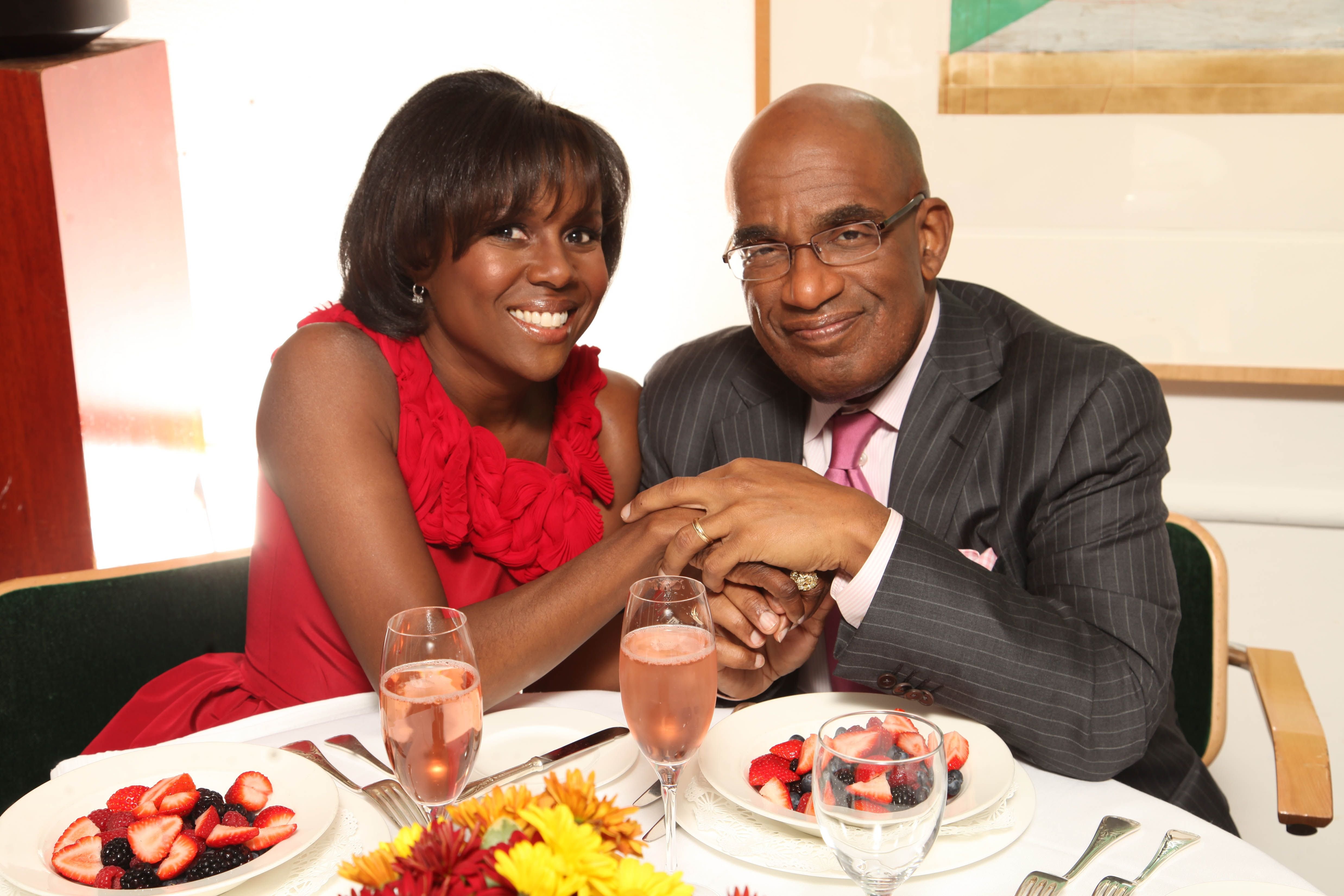 Deborah Roberts and Al Roker pose together at a breakfast table in New York on November 16, 2010. | Source: Anthony Barboza/Getty Images
Nick was taken through several tests by specialists and doctors to figure out what was happening with him. They were trying to determine if he had autism, cerebral palsy, or just a processing disorder.
At age 17, Al and Deborah knew their son was perhaps obsessive-compulsive and somewhere on the autism spectrum. However, the weatherman found the labels frustrating because they didn't describe who his child really was.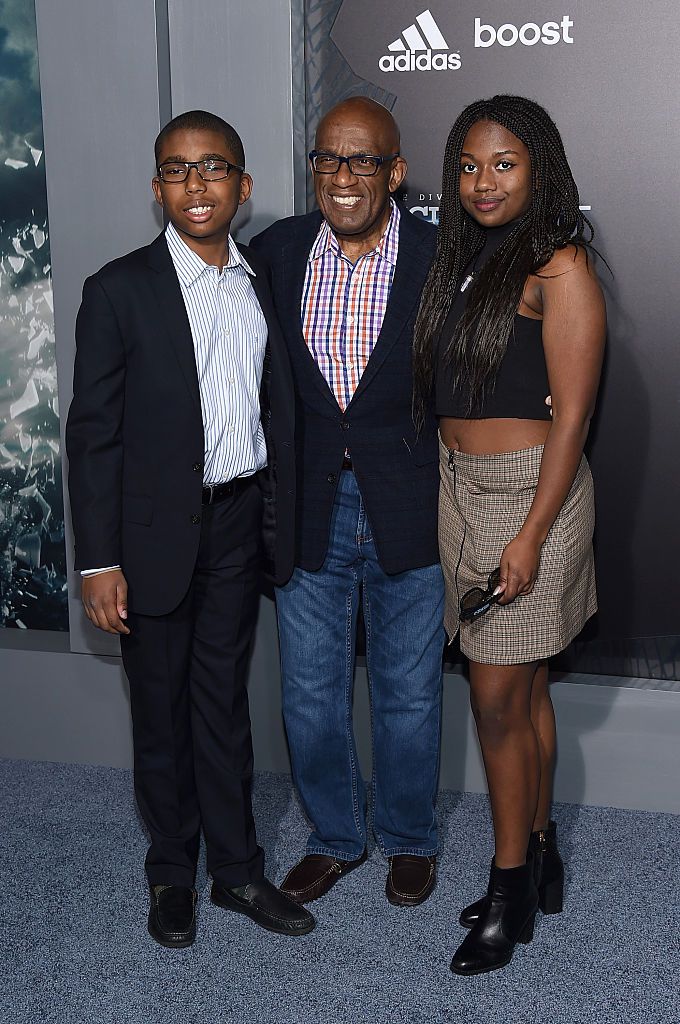 Nicholas, Al, and Leila Roker at "The Divergent Series: Insurgent's" New York premiere on March 16, 2015, in New York City. | Source: Larry Busacca/Getty Images
Nick's parents tried to get his development going by getting him working with behavioral and occupational therapists on conversational skills and mobility, speech, and developing strength. He was enrolled in a school program that accommodated his needs.
Al's son was able to make friends and insisted on being signed up for taekwondo classes! The NBC star admitted that he had doubts about his son taking the classes but relented.
ROKER'S THOUGHTS ON RAISING A SPECIAL NEEDS CHILD
In 2019, Al confessed to Guideposts that he did, as expected, get frustrated with Nick at times. However, to calm himself down, he remembered his father and how understanding he had been.
His wife also reminded him that he had to show Nick love and how much he liked him. Above all that, Deborah wanted her husband to show their son that he admired him.
Despite how protective and how Nick's parents urged him not to push himself too much, he managed to blossom more than they ever expected! Al's son mastered taekwondo moves that allowed him to progress through the levels and earned his black belt!
Nick then turned his attention to other challenges and took basketball, chess, and swimming classes. At his parent's St. James Church, Al's child found support by becoming an acolyte.
In 2020, Al spoke openly about his son on the "Today" show. He told Hoda Kotb that watching Nick navigate life's challenges made him want to be a better person, sharing one of his New Year's resolutions stating:
"I want to be more patient, I think. Especially towards the end of the week after I get a little tired, I tend to get a little short with Nick."
Al confessed that he took pride in his son more than people would ever know! Seeing Nick leading other acolytes as the principal cross-bearer with focus and dignity made the weather anchor's heart swell.
The NBC star said his son taught him how not to put limitations on him as he wouldn't with his other children. He also learned how to let his children fail, and his eyes were opened by seeing what Nick could accomplish at a young age.
WHO ARE COURTNEY AND LEILA
Courtney was born in 1987 and generally stayed out of the spotlight. In April 2020, her father announced her engagement to Wesley Richard on social media and revealed how thrilled he was for them.
Over a year later, in June 2021, the couple got married, with Al sharing more images of the special day. Courtney said her heart was filled with joy at the time, and she couldn't wait for her honeymoon!

"The Wake Up With Al" star's second biological child was welcomed in November 1998. Leila earned her journalism college degree at The American University of Paris in France.
She also got to work as a contributor for the "Today" show but had more experience than that. Leila previously worked as a freelance writer for Forbes, WWD, and Footwear News.
In May 2018, she also enjoyed interning during ABC's coverage of Prince Harry and Meghan Markle's wedding. Al once shared how Courtney hadn't been a typical child when following traditional paths.
Leila [Roker] felt she wasn't exposed to much diversity…
In her college sophomore year, she told her parents she wanted to go to culinary school instead. Courtney had always liked cooking and decorating her dishes from a very young age.
Al noted how his daughter's path might not have been the one they expected but realized it was better because it was a choice Courtney could invest in. Now she is thriving as a Google chef and manages one of the company's restaurants in the city.
The NBC star's daughter also ran her own catering company. Her father said he learned that one had to listen to their children because they knew themselves the best, and one had to trust that.
Al also learned lessons from Leila, who used to attend a Manhattan private school from kindergarten through to middle school. In the eighth grade, she told her parents she wanted a different experience in high school.
Leila felt she wasn't exposed to much diversity at her old school and wanted to attend the LaGuardia School of Performing Arts. She'd become interested in musical theater and drama.
Al said one of the other things he learned was that each of his children was different. He shared how it was evident from their early ages but became more apparent as they got older and became adults, with him noting:
"They're always your kid: They might be adults, and your relationship might change in some ways, but at the core it's the same."
The lessons he learned and practiced helped the weatherman raise three exceptional children. In 2022, Courtney was already in her 30s, while Nick and Leila were both in their 20s.