CNN News broadcaster Anderson Cooper tragically lost his dad at ten years old over the New Year holiday. Later, he lost his mother and his brother, too. As a gay man, he did not believe he would have children. He finally became a father at 52.
After Cooper became a father for the first time, he did not want to stop and is now the father of two bouncing children. He named his first child after his late father.
Cooper lost his father to heart failure when he was ten. By the time he was 21, he lost his brother to suicide. He only lost his mother later, when she was 95.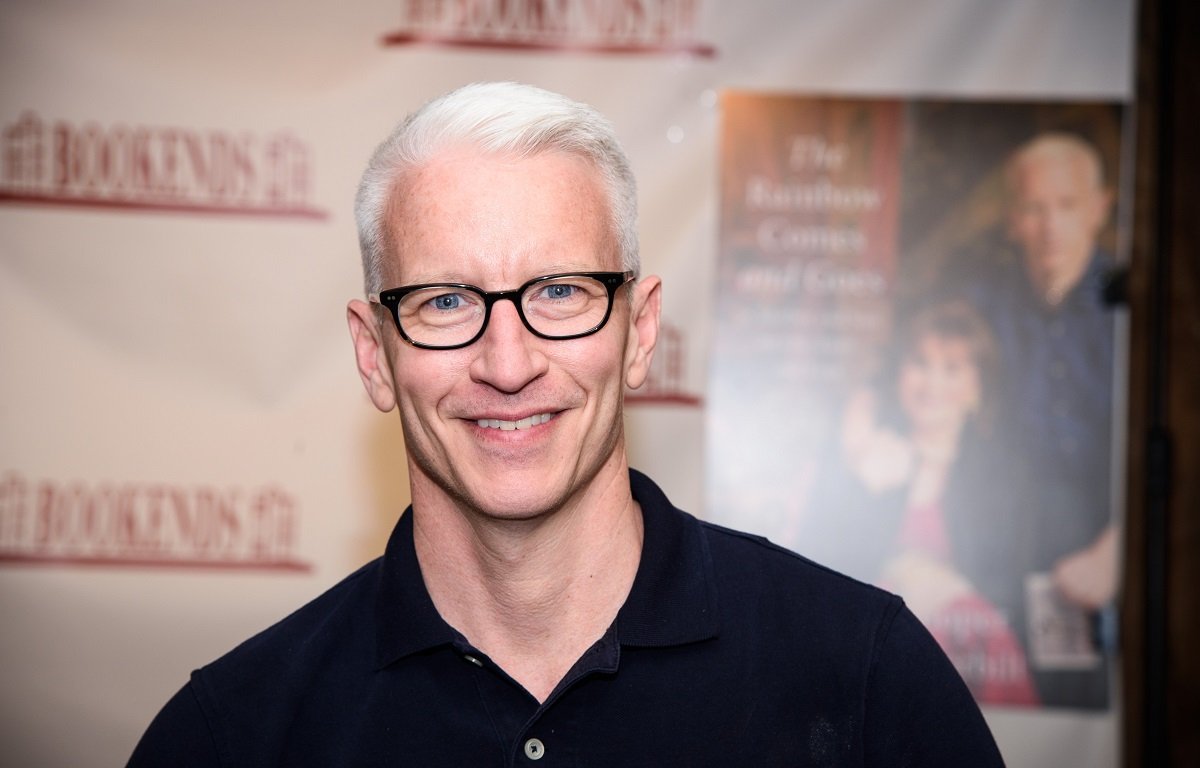 Anderson Cooper on April 24, 2016 in Ridgewood, New Jersey | Source: Getty Images
Cooper has addressed how he felt when he lost his family members. When he lost his father, who he was very close to, he was distraught and felt lost because he was not close to his mother.
The news broadcaster said seeing his mother grieve made him feel unstable and it was a difficult period in his life. He said his mother relayed the message about his father, but he found it difficult to accept the news.
The second round of tragedy came about when he was told that his brother had committed suicide. Cooper confessed that both his father's and brother's death were "huge shocks" to him.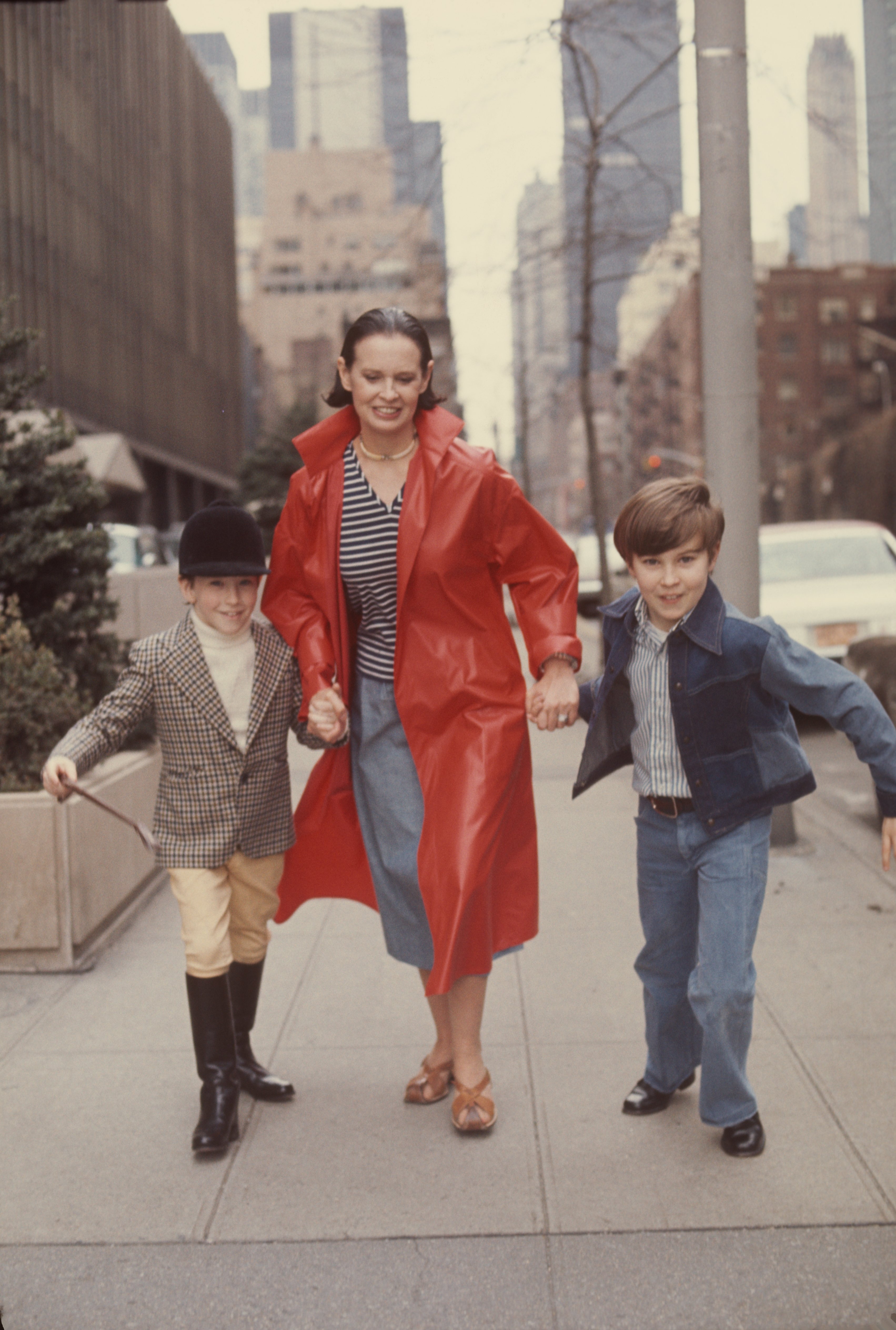 Swiss-born socialite Gloria Vanderbilt runs down a street with her two sons Anderson Cooper and Carter Vanderbilt Cooper (1965 – 1988), New York, New York, March 1976 | Source: Getty Images
However, with Cooper's mother, he had time to adjust to her dying. She was diagnosed with cancer and suffered from the illness for a while before she passed away at 95.
While death is never an easy thing to endure, Cooper had a hards exterior after losing two of the most important men in his life so suddenly and tragically. He said:
"After my dad's death, after my brother's death, I was prepared for the death of anybody."
Cooper still keeps letters between his mom and dad and other letters of his mother's in his basement. She led a full life and as the sole heir to her estate, Cooper inherited these things.
How Did Anderson Become a Father at 52?
Cooper's life significantly changed after coming out as gay in 2012. He is currently described as the most prominent openly gay journalist on American TV and even became the first openly LGBT person to moderate a presidential debate.

All those accomplishments seemed like nothing compared to the birth of his first child, Wyatt. He was born via surrogate on April 27, 2020, and Cooper announced his birth three days later through a touching Instagram post.
He revealed the boy was 7.2 pounds at birth and got his name from Cooper's father, Wyatt Emory Cooper, who passed away when the journalist was ten. Wyatt's middle name, Morgan, is a family name from Cooper's mom's side.
He admitted to choosing Morgan because he found it on a list of names his parents made when they tried to think of one for him five decades ago.
Cooper thanked the gay people who paved the way before him, the doctors who helped deliver Wyatt, and the baby's "remarkable" surrogate mother. Cooper said:
"When I was 12 years old and knew I was gay and thought about my life, it always upset me because I thought, 'I will never be able to have a kid.'"
"Diapers Aren't Even That Hard"
Cooper prepared to become a father by getting many parenting books. He never read them, though. Still, he thinks he is "doing okay" even though he has failed to stick to some of his original plans.
He didn't want Wyatt to see a screen device until he was "30," but it was impossible. Now, the toddler is "fascinated" by phones. Cooper didn't want to use the phone with his kid around, but he has failed at that, too.
Giving Wyatt a sibling would be "nice."
Luckily, the news broadcaster has loved everything about parenting, including looking at Wyatt opening his eyes and smiling in the mornings and changing diapers.
Most parents struggle with diapers, but not Cooper. Cooper thinks changing them is "sweet" and not "that hard." However, one of the things he loves the most about Wyatt is how he interacts with others.
When Cooper takes his toddler out, he would walk around and look at strangers. Once they made eye contact, the boy would laugh. Cooper is "annoyingly" charmed by everything his son does.
He understands Wyatt will eventually grow up and won't let him kiss him or even hold his hand, so he tries to "rub his tummy" as much as possible before that happens.
The CNN journalist revealed in September 2021 that having another child was not out of the picture, mainly because giving Wyatt a sibling would be "nice."
How Did Cooper Become a Dad of Two?
On February 10, 2022, Cooper surprised his CNN audience by announcing that he had just welcomed his second child. While photos of Wyatt appeared onscreen, Cooper said:
"If he looks particularly happy in this picture is because he now has a baby brother. His name is Sebastian, and I would like you to meet him."
Sebastian Luke Maisani-Cooper was 6.8 pounds at birth, and Wyatt calls him Luke. His "occasional hiccups" are adorable to Cooper, who admitted his baby already seemed like a "wise and thoughtful little chap."
The CNN anchor thanked the doctors and nurses who helped bring his baby into the world and sent a heartfelt message to his son's surrogate. He credited her and her family for the sacrifices they made and the love they gave Sebastian.
During the following months, Cooper felt his late mom, dad, and brother watching over his family, and he also feels their love for Sebastian now.
Although Cooper never ruled out the possibility of having a second kid, the baby news shocked his fans because he never announced he was expecting another kid.
After revealing he was much calmer with his second baby, Cooper admitted Sebastian had "a lot more hair" than Wyatt when he was born. He said he would take the next couple of weeks off to spend time with his family.