Anthony Hopkins' personal life is a page torn out of a fairytale. Finding love at 60, marrying his princess, and spending the next two decades with her filled up the real-life romance tale lines. Achieving this after two failed marriages only made his love story more captivating.But love isn't the only thing the icon has been up to through the years.
He pursued his Hollywood dreams, steered it towards actualization, and snagged numerous awards and accolades while at it. Hopkins turns 85 on December 31, 2022.No doubt the actor is living the dream even at 85. In confirmation of what most already knew, Hopkins gave the credits for his happiness to his wife of 18 years, Stella Arroyave, who he says is always happy and positive.
Read on to explore more details about the Hollywood icon's personal life.
Arroyave and Hopkins' Romance
Hopkins met Arroyave in 2003 when he patronized her art store to acquire some furniture. Thanks to her charm and easygoing personality, the actor was captivated, and they hit it off instantly.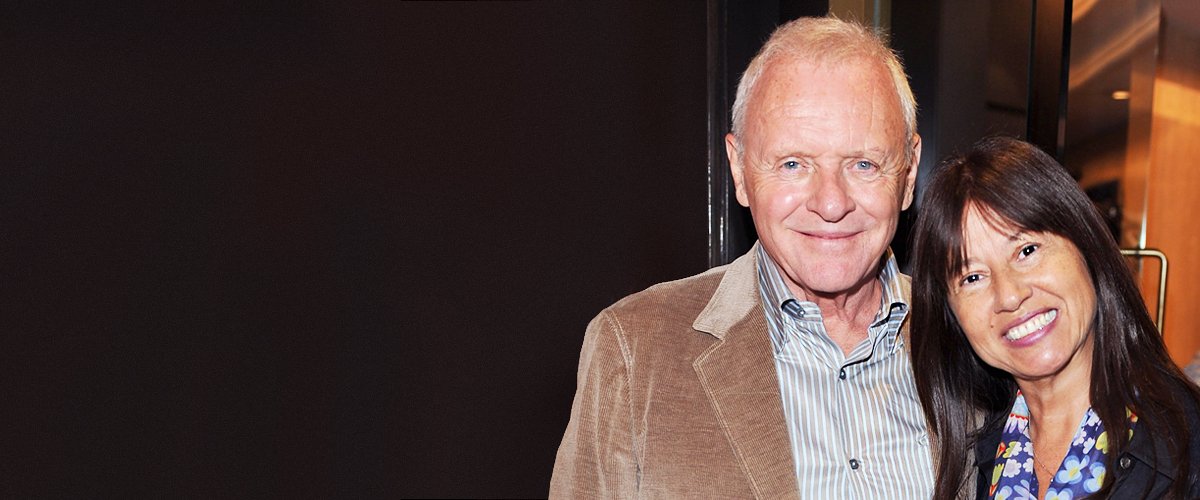 Anthony Hopkins and Stella Arroyave attend the George Christie Luncheon at Four Seasons Hotel on September 11, 2010 | Photo: Getty Images
The actor once admitted that meeting Arroyave was the best thing that ever happened to him, as she came at a time when he was "shut down" and "slightly depressed."
Although never one to trust anyone, Hopkins opened his heart to her, and they began dating soon after. In 2003, the lovebirds legalized their union with a star-studded ceremony held at Hopkins' clifftop mansion in Malibu.
Hopkins said that he had learned from Aroyave not to take life too seriously and to not be attached to outcomes so he could avoid disappointment. He said: "I learned from her to just take life as it comes."
Hopkins' Life
Anthony Hopkins is an actor, film producer, and director born on December 31, 1937. He grew up with his parents, Annie Muriel and Richard Hopkins, in Margam, a Port Talbot suburb.
The star developed an interest in arts from a young age, immersing himself in painting, drawing, playing the piano, and other artistic luxuries.
As a boy, Hopkins attended Monmouth Boys School, Pontypool, and Cambridge Grammar school in Vale of Glamorgan. At 15, he met actor Richard Burton, who inspired him to venture into the arts.

Thereafter, the star enrolled at the Royal Welsh College of Music and Drama, graduating in 1957. He later proceeded to the Royal Academy of Dramatic Art after two years in the British Army.
Personal Life
Anthony Hopkins has lived through three marriages in his lifetime. First, he tied the knot with actress Petronella Barker in 1966. Their marriage lasted six years, during which they welcomed a daughter, Abigail Hopkins. They finalized their divorce in 1972.
Following his first divorce, Hopkins moved on to Jennifer Lynton. The duo exchanged vows in 1973 and sustained their marriage for 29 years, living apart for seven of those.
They split for good in 2002. During their time together, the actor had public flings with other women, including Joyce Ingalls and Francine Kay.
Nowadays, Hopkins couldn't be bothered about his daughter's whereabouts, how she's faring, or her accomplishments so far.
Next, the actor met and married his soulmate, Stella Arroyave, who was 18 years his junior. Despite their age gap, the duo has maintained a loving relationship to date.
Who Is Stella Arroyave?
Anthony Hopkins' third wife, Stella Arroyave, started as a Los Angeles-based antique dealer. However, since welcoming Hopkins into her life, Arroyave has embraced his career path, starring in films like "Slipstream" and "The Human Stain."
Aside from acting, Arroyave has tried her hands in movie production and thus made some of her most outstanding works. The actress was born in Popayan, Columbia, in 1956. She received her formal education in the state before relocating to Los Angeles to set up her antique store.
Anthony Hopkins' Only Daughter
The Hollywood legend is a father of one. He shares his only daughter, Abigail Hopkins, with his first wife, Petronella Barker. When the exes divorced in 1972, Abigail was still a toddler and remained with her mother.
As the years went by, the two grew apart, eventually becoming estranged. Like her parents, Abigail became an actress, with roles in movies like "Romeo Vs. Juliet." She also pursued a career as a singer-songwriter while serving as an acting coach.
The estranged father-daughter pair reconciled briefly in the 90s, but the reconciliation was short-lived. Nowadays, Hopkins couldn't be bothered about his daughter's whereabouts, how she's faring, or her accomplishments so far. He once admitted to not knowing if he had grandkids from Abigail, adding that he did not care.
Hopkins' Career
Anthony Hopkins began acting professionally in 1960, with stage appearances in theatre productions. He joined the Royal National Theatre in 1965, and two years later, made his screen debut with a role in "A Flea In Her Ear."

The movie exposed him to other opportunities. Soon, he began landing major projects, establishing himself as a renowned television and film actor.
He has since starred in "A Bridge Too Far," "Magic," "A Change Of Seasons," "The Silence Of The Lambs," "Red Dragon," "The Rite," "The Two Popes," "Transformers: The Last Knight," and "King Lear," among others.
Notably, the icon played Odin in the Marvel superhero flick, "Thor." He reprised his role in the sequels, "Thor: The Dark World" and "Thor: Ragnarok."
With everything finally falling in place, a happy marriage, a successful career, and a life of bliss, what more could Hopkins possibly wish for? Perhaps, a chance at reconciling with his estranged daughter. Time would tell.