Ashton Kutcher is a doting father. He is committed to putting his family first, even if it means taking a pay cut just to have production move closer to his home. But when he became a parent he chose to change his children's diapers as a form of connection. However, Kutcher's children will have to work hard as their father will not leave them an inheritance.
Ashton Kutcher is one of the most prominent actors in Hollywood, but also one the most multi-faceted people in the industry. The actor started his career as a model and made his acting debut as Michael Kelso on the sitcom "The 70's Show".
Kutcher then stepped into a producer role and created the reality show "Punk'd," which ran for nine years. His success in Hollywood only got bigger; he landed more lead roles in films like, "Dude," "Where's My Car," "The Butterfly Effect," "No Strings Attached" and "Jobs."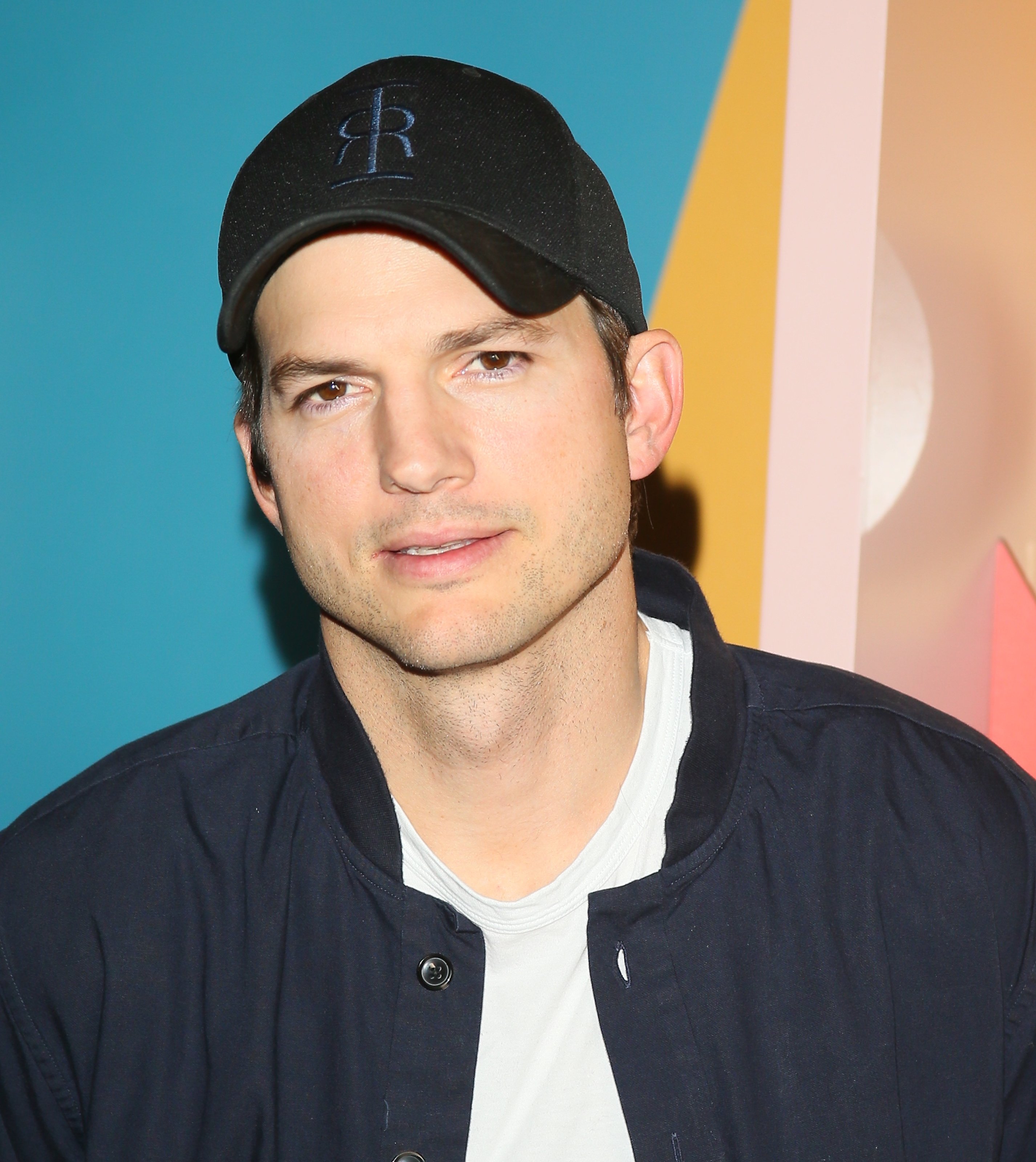 Ashton Kutcher in Los Angeles in 2019 | Source: Getty images
In 2011 Kutcher went back to doing more TV shows and joined the famous sitcom, "Two and a Half Men," and "The Ranch" in 2016.
Kutcher and his twin brother Michael were born just minutes apart in Iowa. Their parents, Larry and Diane, were factory workers and raised two successful boys that cared about the world.
Kutcher and his wife, Mila Kunis, have been married for eight years. The couple has two children, a daughter, Wyatt, and a son Dimitri. He opened up about his transition into parenthood and some of his early experiences since being a father.
However, the actor has always loved children. Despite being married to Kunis, he still takes care of Demi Moore's children, whom he was married to for eight years.
Family Always Comes First
Kutcher has a new film on Netflix starring alongside Reece Witherspoon, "Your Place, Or Mine?." At the movie's premiere, the actor said the role he will always be happy to play is being a father. "It's the most important role in my life." he expressed.
To prove it, the actor revealed that he took a pay cut so that production to be moved closer to home so he could be with his family.
It is not everyone that can afford to accept a significant pay cut, but Kutcher admitted that he was fortunate to be able to make that sacrifice.
However, that place of fortune has allowed him to live his truth. Kutcher had always worked toward a life that would grant him the opportunity to put family before work.
He said he lived by a mantra of a successful Mexican businessman and philanthropist, Carlos Slim; he reiterated, "A lot of people try to make the world a better place for their children. And they should be making better children for the world.' "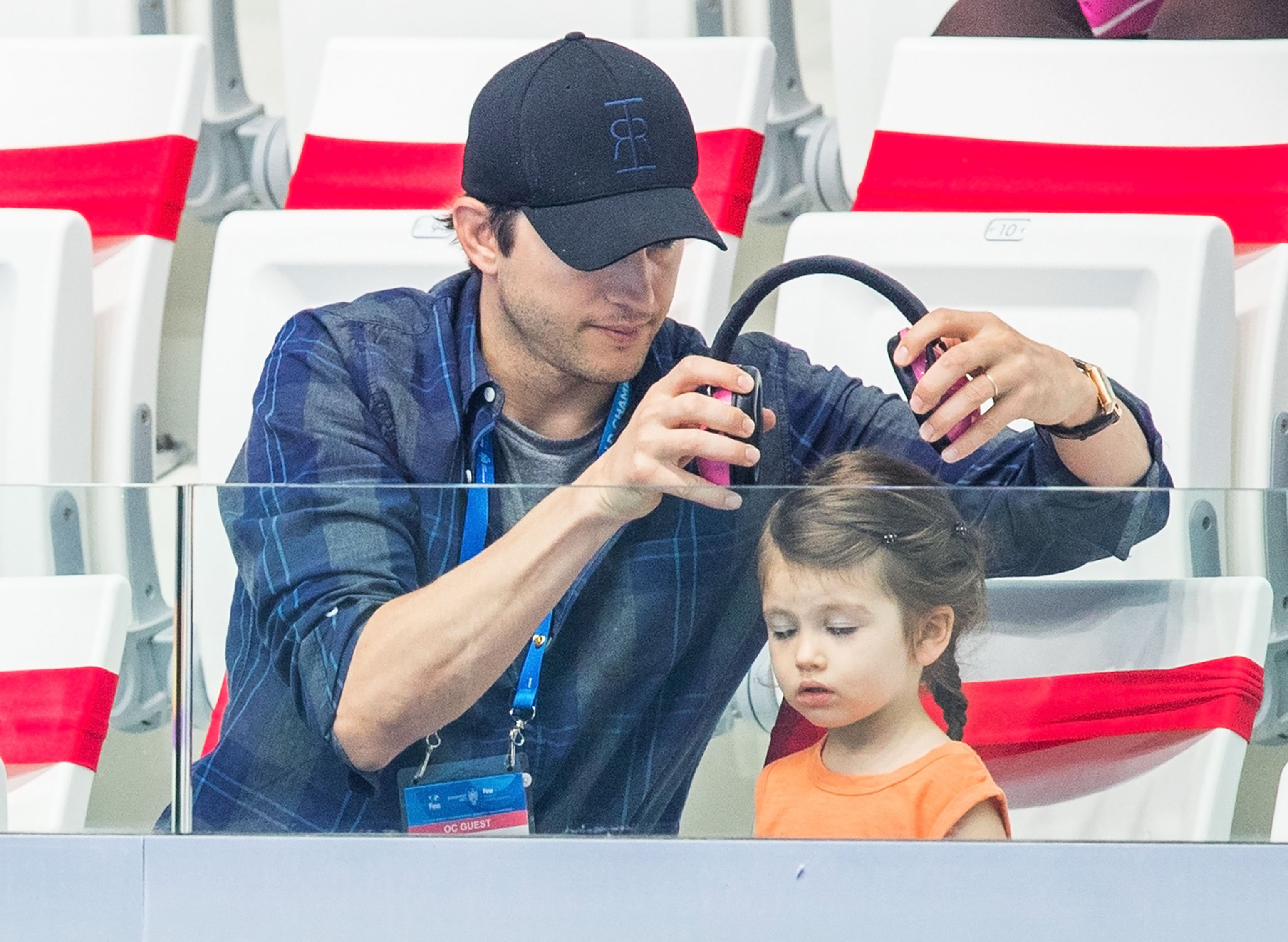 Ashton Kutcher and his daughter Wyatt in Hungary in 2017 | Source: Getty Images
Therefore, Kutcher expressed that he recites this quote daily and goes through each day to make his children better citizens of this world.
In creating better children for the world, Kutcher is also aware that his actions will affect his kids in many ways, so he also tries to inspire them in everything he does.
For instance, Kutcher worked tirelessly to prepare for the New York City Marathon; therefore, his perseverance to achieve his fitness goals would later inspire his children.
Kutcher's daughter is now eight years old, and his son is six, so he was asked if any of them have started showing interest in acting.
The actor said they haven't; if they did, he would not oppose them joining the acting industry. The father of two knows that he does not have much control over his kids' choices, so he only hopes they will grow up to make good decisions.
Kunis also shares the same sentiments as her husband. The actress prides herself in the unity that her family has built. She gushed over how they loved to have matching family outfits.
Kunis revealed that they once dressed up as a family of pigs, and that's the spirit she loves to share with her brood. "The Luckiest Girl Alive" star does not live to have her work overcrowd her family life. Kunis explained, "I don't live to work; I work to live. I never took my career too seriously before. After becoming a mom, I don't."
The actress also feels lucky to have a hands-on husband. She boasted about how brilliant Kutcher was as a father. Kunis said when she started breastfeeding, Kutcher understood it was her own bond, so he wanted to have his. He said to his wife, "That's your connection; I want to change every diaper."
As a new dad, Kutcher found that there weren't enough public facilities to accommodate fathers changing their children's diapers.
The actor was out with his five-month-old daughter, and it was apparent that men's diaper-changing facilities were limited. He took his concerns to Facebook and said he would give a shoutout to any public restroom offering changing stations for fathers.
The actress also admitted that she was not a good teacher, but luckily Kutcher was the best at explaining things, which was something new that she learned about him since they became parents.
Kutcher also loves to use his platform to support and raise awareness on several issues. During the thick of the COVID-19 pandemic, he shared a picture of his children covering their faces with a poster that read, "Thank you for all that you are doing. "
The actor explained that it was dedicated to everyone on the front sacrificing their time with their families to wake up each morning and work. Kutcher praised the medical staff, the delivery people, and many others for being generous and kind-hearted with their time.
When the Kutcher family is not doing activist work together, they also love a good shopping trip. The parents spoiled their kids with a big Christmas shopping spree.
Besides their massive shopping adventures, the Kutcher family loves to go to the farmer's market. However, it has also always been apparent to Kunis and Kutcher's friends that they would make good parents.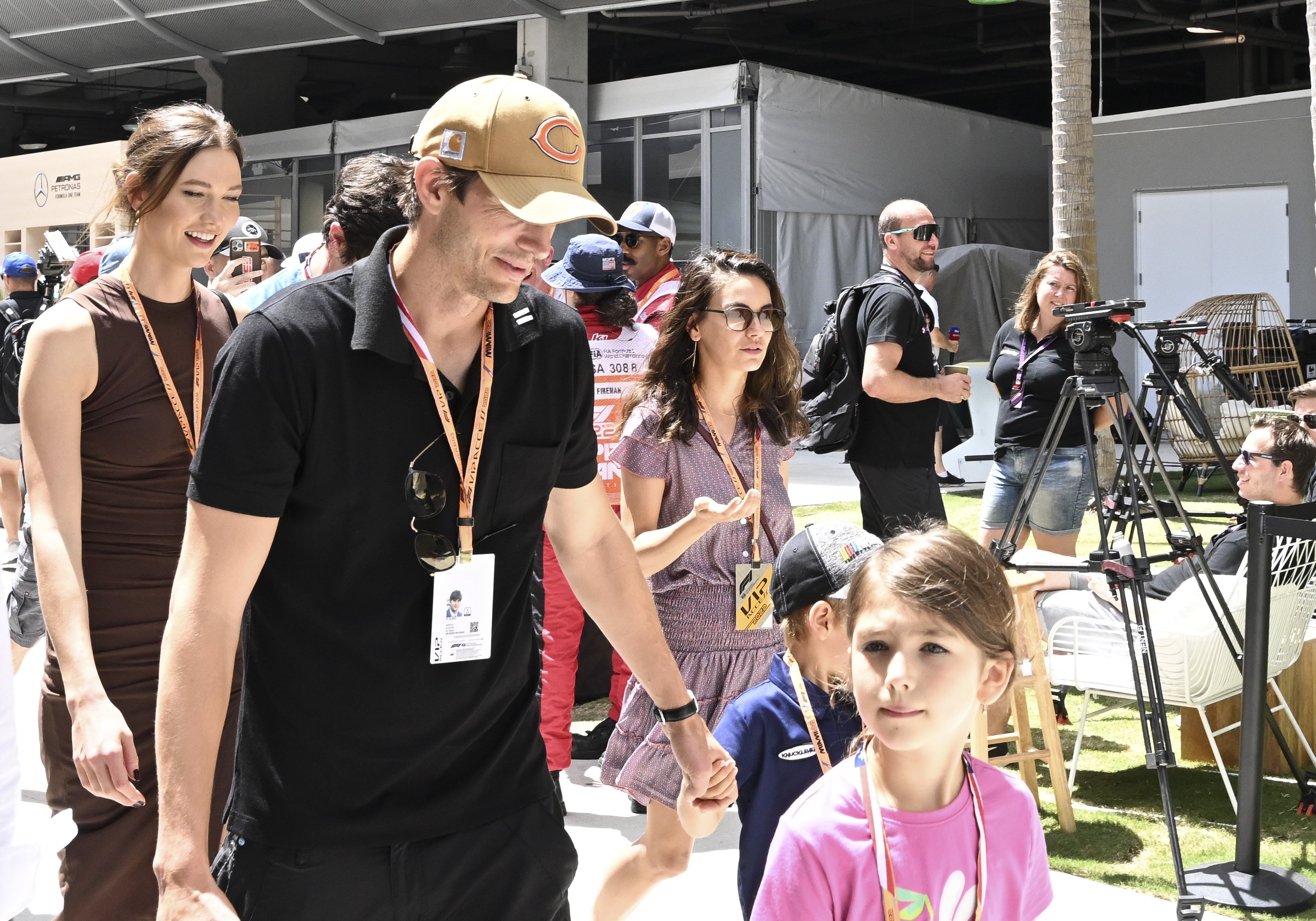 Ashton Kutcher and his son Dimitri in Miami in 2022 | Source: Getty Images
Kutcher's brother Michael said the actor already had experience with kids because he was a great uncle with a lot of energy. "He never wears out. He always goes, goes, goes," said Michael.
There Will Be No Inheritance for the Kutcher Kids
Kutcher has invested in several start-up tech companies that earned him an unimaginable fortune; his wife is also landing more roles and taking on more executive positions behind the scenes.
However, despite the many valuable assets the couple owned together, Kucther revealed that he would not leave his children an inheritance.
He clarified that he would not be setting up a trust fund, and should anything happen to him and his wife; their money would be donated to charity or invested in other things.
But that does not mean that Kutcher will leave his son and daughter stranded; he explained that should they have a business idea with a good business plan, he will invest in it.
The couple is adamant about teaching their children the importance of working for things in life. They reiterated that they did not grow up in the most fortunate circumstances and had to work for every penny, so Kunis and Kutcher do not want to raise spoilt kids with no sense of awareness of how the world works.
When Wyatt was two years old, Kunis revealed that the kids only got gifts from their grandparents. Since their children were still young, Kunis said they did not know what they wanted, so she did not feel the need to go all out.
Mila Kunis on Motherhood
Kutcher admitted that he was not the kind of parent that was good at multitasking, but he praised his wife for being incredible at it.
He said he could only focus on one thing at a time. He praised his wife for being able to teach the kids how to ride a bike and cook a meal while taking a producer call. "I don't know how you do it; it's amazing," said Kutcher.
Kunis revealed that her daughter was inquisitive and constantly asked her and Kutcher about their life stories. At this point, the actress has told her daughter everything about her parents.
The actress said her husband started making up stories from their everyday lives until Kunis realized she could use these narratives to pass down life lessons to her daughter. There is always time to learn in the Kutcher household.
One thing Kunis learned from motherhood was selflessness. Even if she was tired from several sleepless nights, she did not care because her children were happy and healthy.
On the other hand, her husband is a hands-on father in his marriage and maintains a close relationship with his three stepdaughters.
Ashton Kutcher as a Stepfather
Kutcher married Moore in 2005, and she already had three daughters. At that time, the actor was only 26 years old, but he was more than willing to take care of them.
When Moore was shooting on location, Kutcher would step in and help her with her daughters. The actor always saw a future with kids. He even said he would have never married a woman with three kids if he did not adore children.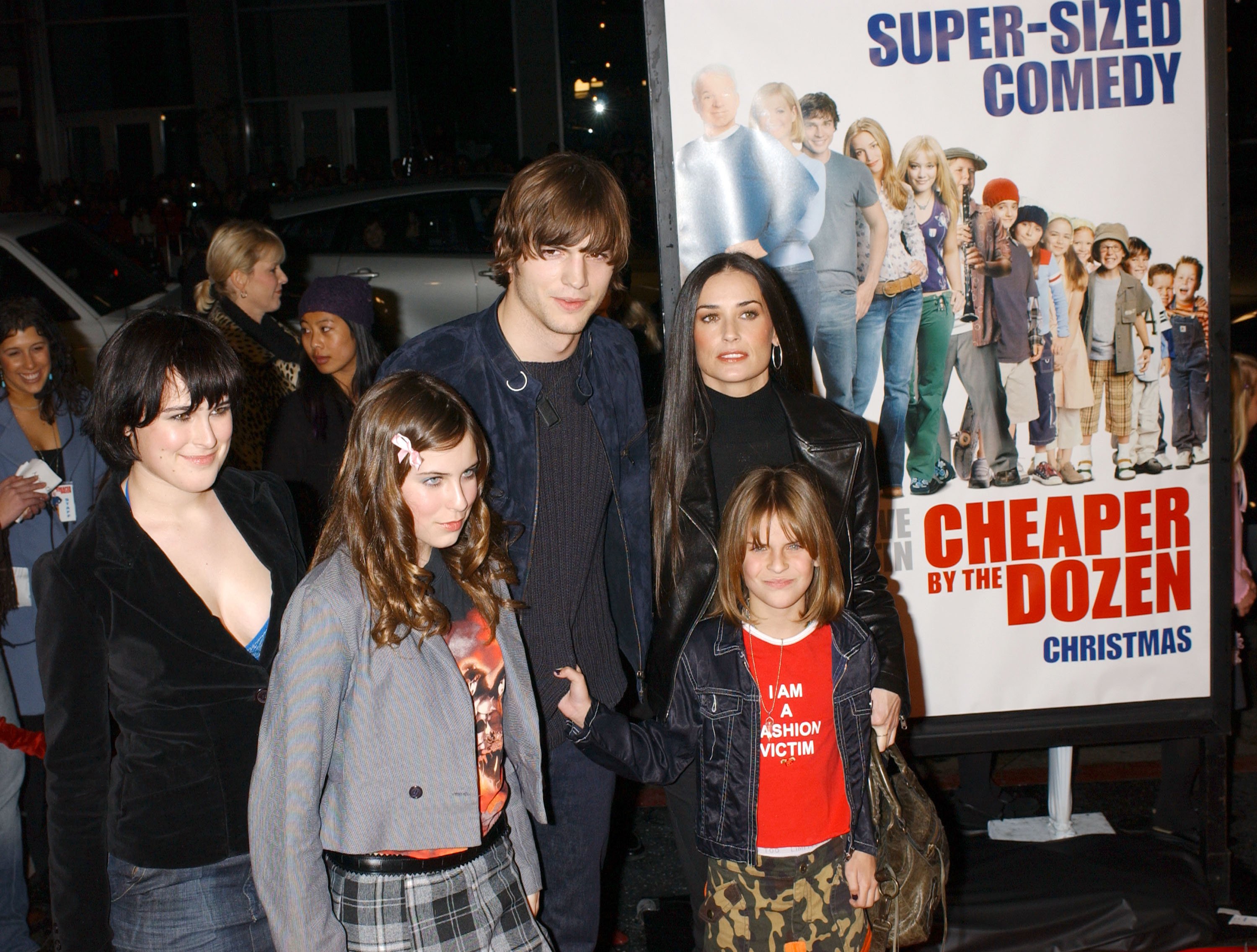 Ashton Kutcher with Demi Moore and her three daughters in Los Angeles in 2003 | Source: Getty Images
"The Ranch" star explained that while he chose to be a father figure to three children in his mid-twenties, he acknowledged that some people go through the same experience in their teens.
Unfortunately, the actor and Moore went through the heartbreak of experiencing a miscarriage. Kutcher opened up that he would have loved to have another child and longed for his own child.
Moore was 40 when Kutcher was 25 at the time of their marriage, but they separated in 2011, with several cheating allegations reportedly facing the actor.
However, Kutcher never wanted to get into the details of his divorce. Instead, he said ending a marriage felt like a failure. The couple was high profile and constantly flooded the media, but after their divorce was finalized in 2013 Kutcher felt a sense of relief not being the center of discussion anymore.
But that changed when Moore released her memoir, "Inside Out," and discussed her marriage with Kutcher. The actor admitted that he was not pleased with the information shared in the book.
Above all else, he was unhappy to be back in the media after keeping a low profile for a while. Kutcher said he went from being out of the papers to finding paparazzi outside his children's school.
Despite how things ended with Moore, Kutcher still has a relationship with his stepdaughters because he understands that they are children and have nothing to do with what happened between him and their mother.
Nonetheless, Kutcher is now off social media and continues to lead a quiet life with his wife, who also leads a life off the grid. The two actors are invested in their family lives and love to keep them as private as possible.