Shemar Moore is a talented actor who has made a name for himself in Hollywood. He became well-known for playing Derek Morgan on the hit TV show "Criminal Minds," for which he won praise from critics.
Moore, a handsome face in the entertainment industry, may have had his fair share of romantic relationships, but he never welcomed any children. He once thought he would never have kids in his life.
In a recent interview with singer and host Jennifer Hudson on "The Jennifer Hudson Show," Moore revealed he was previously worried about not having a family of his own, admitting:
"I was worried for a while that it was a 'that ship has sailed' kind of thing…"
In 2017, Moore, a career-oriented man, expressed his determination to continue advancing and taking on new opportunities in his career. The accomplished actor also mentioned his desire to focus on a significant personal event.

He hoped to become a "family man" and one day start a family with a woman who would become his "partner-in-crime" and with whom he could share his life.
Becoming a father is not only something Moore desires; it was also the desire of his late mother, Marilyn Joan Wilson-Moore. The two shared a close bond, and Moore attributes his successes to her influence.
On February 8, 2020, Wilson-Moore passed away due to complications from multiple sclerosis and a heart condition. She was 76. Moore kept the news of her death a secret for several months before ultimately revealing it in December of that same year.
Moore was deeply affected by his mother's death. He said he missed her more than he ever imagined possible and that he didn't know how to live without her, but that he drew strength from her and will be fine because of her.
He recalled his mom was the reason for all of his accomplishments and that he would not be famous or even exist without her. He pledged to keep working towards his aspirations in memory of her.

Everything has changed for Moore now. After falling in love with a mom of two, he was able to feel how it is to take care of children. Now, she's pregnant with his own kid.
They recently had a gender reveal party, though their only wish is for their child to be healthy: 10 fingers, 10 toes. Excited, Moore already came up with names for both a boy and a girl.
Found Love with a Woman Who Is a Mother of 2
Though Moore's heart was heavy with grief after losing his mother, that sorrow blossomed into love when he discovered a new family in the form of a loving partner: Jesiree Dizon.
Dizon is also a mother of two, with a daughter, Charli, and a teen son, Kaiden, from previous relationships. Charli is her daughter with actor Stephen Bishop, and Kaiden is from an unnamed ex-partner.
The proud mom has a close relationship with her kids and often posts about how much she loves them. On one occasion, she praised them on Instagram, saying they were the one thing she had done right in her life.
Although information about Dizon and Moore's relationship is scarce, the actor's gorgeous girlfriend has worked in the entertainment industry for many years.
She dabbles in various jobs in the industry: as a model, actress, and makeup artist. As a model, Dizon has worked with several agencies, including Wilhelmina Models, MGM Germany, Renew Artists Hawaii, and NTA Talent.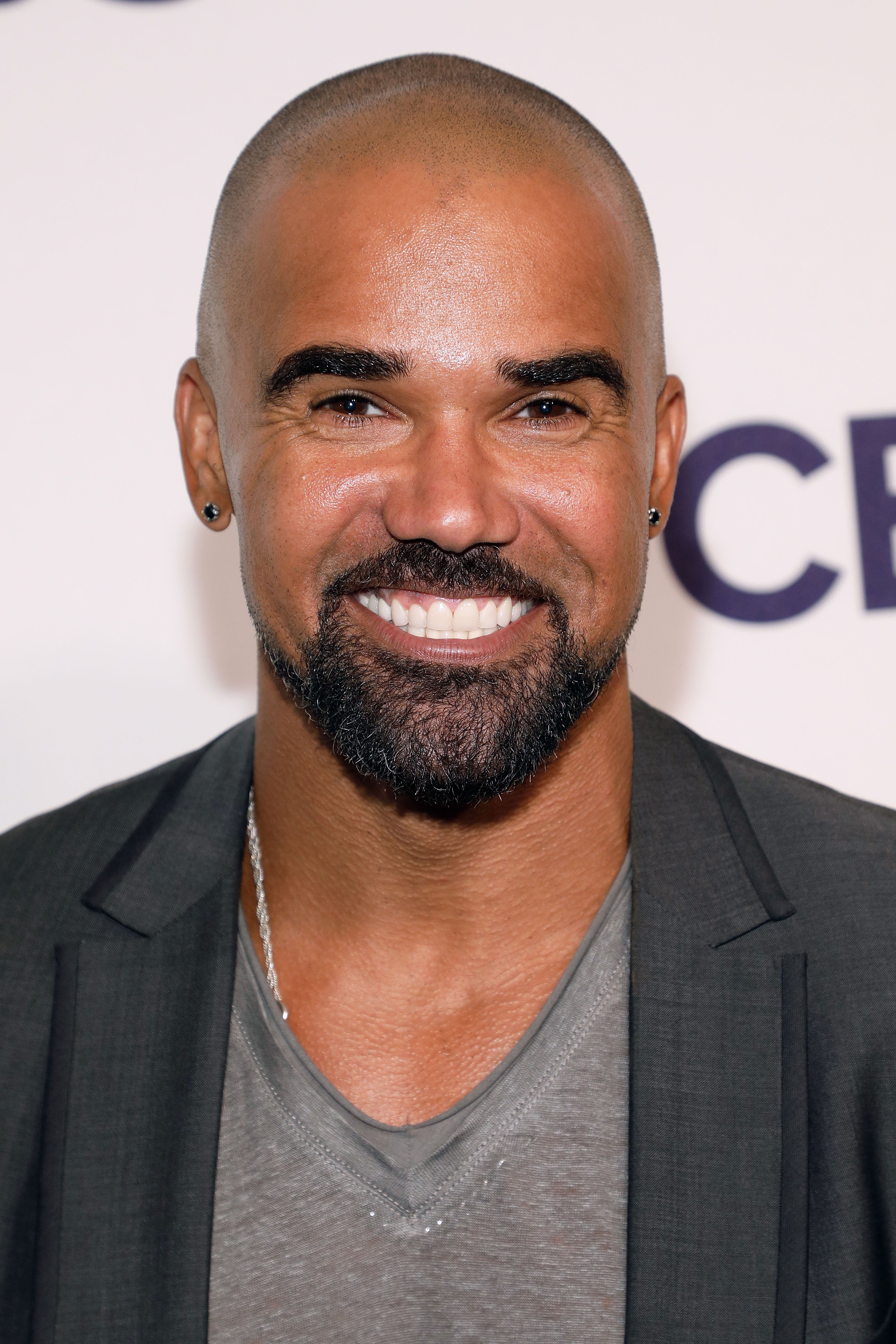 Shemar Moore attends the 2017 CBS Upfront at The Plaza Hotel on May 17, 2017, in New York City. | Source: Getty Images
When it comes to acting, Dizon has a few television shows to her name, such as "Hawaii Five-O," "Days of Our Lives," and "True Blood."
Aside from modeling and acting, Dizon is a skilled makeup artist. She has an Instagram page dedicated to her work and the many clients she has worked with.
First Child on the Way
At 52, Moore's dream of becoming a "family man" is finally coming true. He has announced that he is expecting his first child with Dizon. This news brings joy to Moore, especially after the passing of his mother three years ago.
During his recent appearance on Hudson's self-titled talk show, Moore shared his excitement and how this news brings closure to his mother's wish for him to have a family. He said:
"My mother is in heaven, right now, it'll be the three-year anniversary on February 8. And on February 8, I'm going to make one of her dreams come true because, in real life, Shemar Moore is about to be a daddy."
Despite his earlier concerns that he would not be able to fulfill his mother's wish, Moore feels a sense of comfort knowing that God is supporting him and things are falling into place.
Moore expressed excitement about his future child and said it would be the "best part" of his life. But he believes that when God calls him, he will be ready, having experienced the joy of being a father.
On January 10, Moore shared a video on Instagram of his and Dizon's gender reveal party. "Mama's smiling down from heaven," he wrote to caption the clip.
The video showed a wall decorated with balloons, and the center read "A Little Moore." It also featured Moore's cars and a stuffed toy hanging from the ceiling with a set of balloons tied to its wrist.
Moore and Dizon's loved ones, including their families and closest friends, were present as they eagerly awaited the revelation of the baby's gender, which would be revealed through a helicopter flying overhead.
Moore was ecstatic and shared two names he already thought of for his future child—Legend for a boy and Frankie for a girl. Meanwhile, Dizon expressed her preference for the baby to be a girl. "But I honestly just want whatever is healthy, happy, like he (Moore) says, 'ten fingers, ten toes,'" she added.
As guests gathered around the poolside, a helicopter hovered over them, ready to reveal the baby's gender. Suddenly, pink smoke covered the sky, revealing Moore and Dizon were having a girl.
The guests rejoiced, and the couple hugged each other. Moore also received a shirt that read, "Girl Dad." The excitement Moore is having in the future is worth more than having $22 million, his reportedly estimated net worth.
To be welcoming his first child at 52 is truly priceless for Moore. "Miracles happen," he added to the caption of the video. "Here comes the BEST part of my life."