At 64, Andie MacDowell prepared herself to be a grandmother. She is proud of her gray hair, wrinkles, and her age. She weathered criticism so she could be happy in her own skin.
Getting older as a prominent figure in Hollywood can be daunting. With constant scrutiny from countless fans, it's no wonder a large number of actors turn to cosmetic surgery to maintain their youthful looks.
However, not every celebrity subscribes to the notion that aging is a bad thing. Andie MacDowell never tried to hide her signs of aging, preferring instead to wear her maturity with pride.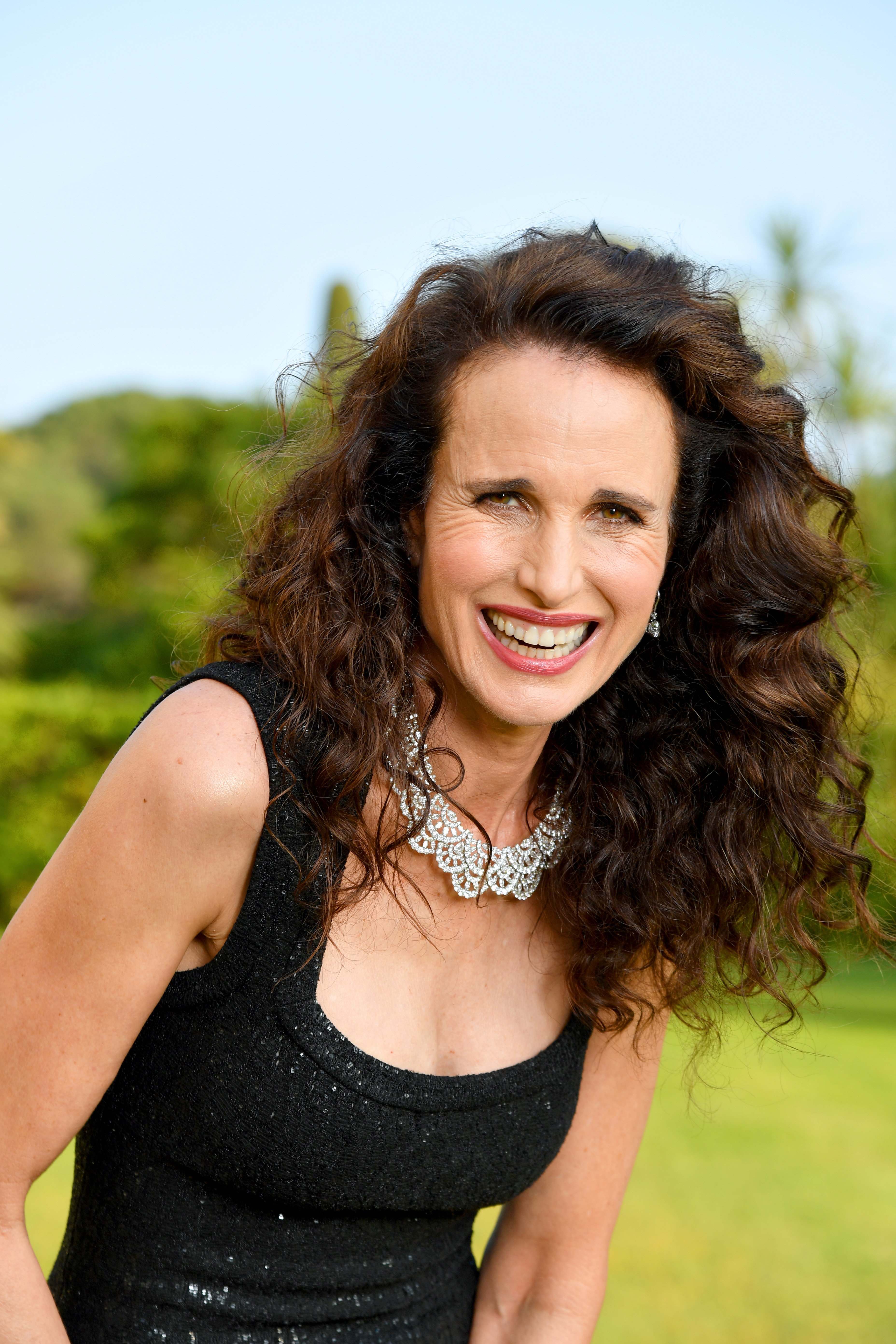 Andie MacDowell at Hotel du Cap-Eden-Roc on May 23, 2019 in Cap d'Antibes, France | Source: Getty Images
The "St. Elmo's Fire" star shared a story from when she was 40. At the time, many journalists focused on her age, and they all wanted to know how she felt about growing older. One journalist asked her how she felt about "losing [her] beauty," and she recalled:
"I said, 'I really don't feel like I'm losing my beauty. I just feel like it's a different kind of beauty.'"
As she grew older, MacDowell advocated for accepting natural beauty. Although she never faulted anyone for getting cosmetic surgery, she said she would never get work done on herself. She believes growing older naturally is a beautiful process.
Most recently, MacDowell decided to make a bold statement by refusing to color her hair as she aged.
The actress admitted to trying Botox once but despised it and decided never to do it again. She also shared that she consulted a plastic surgeon once and left the office after a brief chat, knowing she would never go back.
MacDowell tries to care for her skin by getting facials and looking after herself instead of getting plastic surgery. The actress mentioned that she has accepted herself and who she has become over the years.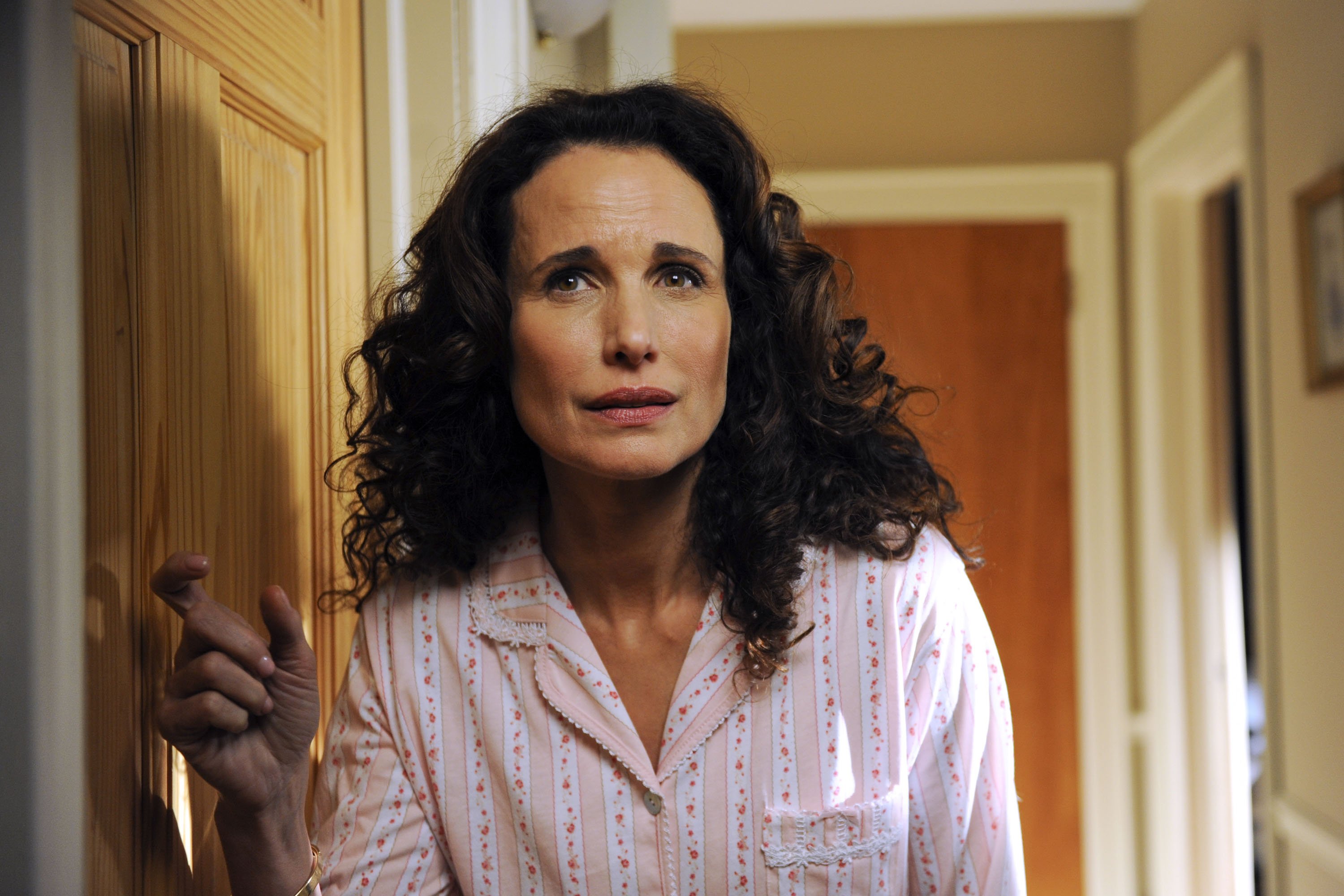 Andie MacDowell in "30 Rock" in 2012 | Source: Getty Images
Throughout her career, MacDowell has worked as a spokesperson for the cosmetics company L'Oréal. She shared that working for popular brand has been fantastic since they have always supported her and allowed her to welcome aging:
"I think one of the reasons I stayed with L'Oréal is it was important to them to carry that message that … aging is not about losing your beauty."
Over the years, MacDowell had to make peace with the fact that she is getting older, but she has come to see that aging isn't life-ending as people think it is. The actress learned to wear her age with pride.
How MacDowell Made Silver Hair Beautiful
Most recently, MacDowell decided to make a bold statement by refusing to color her hair as she aged. She opened up about the decision and said her daughters largely inspired it.
MacDowell decided to stick to her guns, and she hasn't looked back since.
MacDowell explained that she started going grey at the start of the lockdown. During the quarantine, she saw her children often, since they lived next to her, and as her hair started going grey, her kids constantly encouraged her. She shared:
"Every time my kids would see me, they kept telling me I looked badass with my gray hair."
With the inspiring words of her children to boost her confidence, MacDowell decided to keep her natural hair color. At first, her managers told her not to go the natural route, saying she should color her hair. She disagreed.
MacDowell told them it was the perfect time to show her greying hair. The actress explained that she had always wanted the distinguished look of hair that hadn't gone entirely grey, and if she waited any longer, she would miss her opportunity.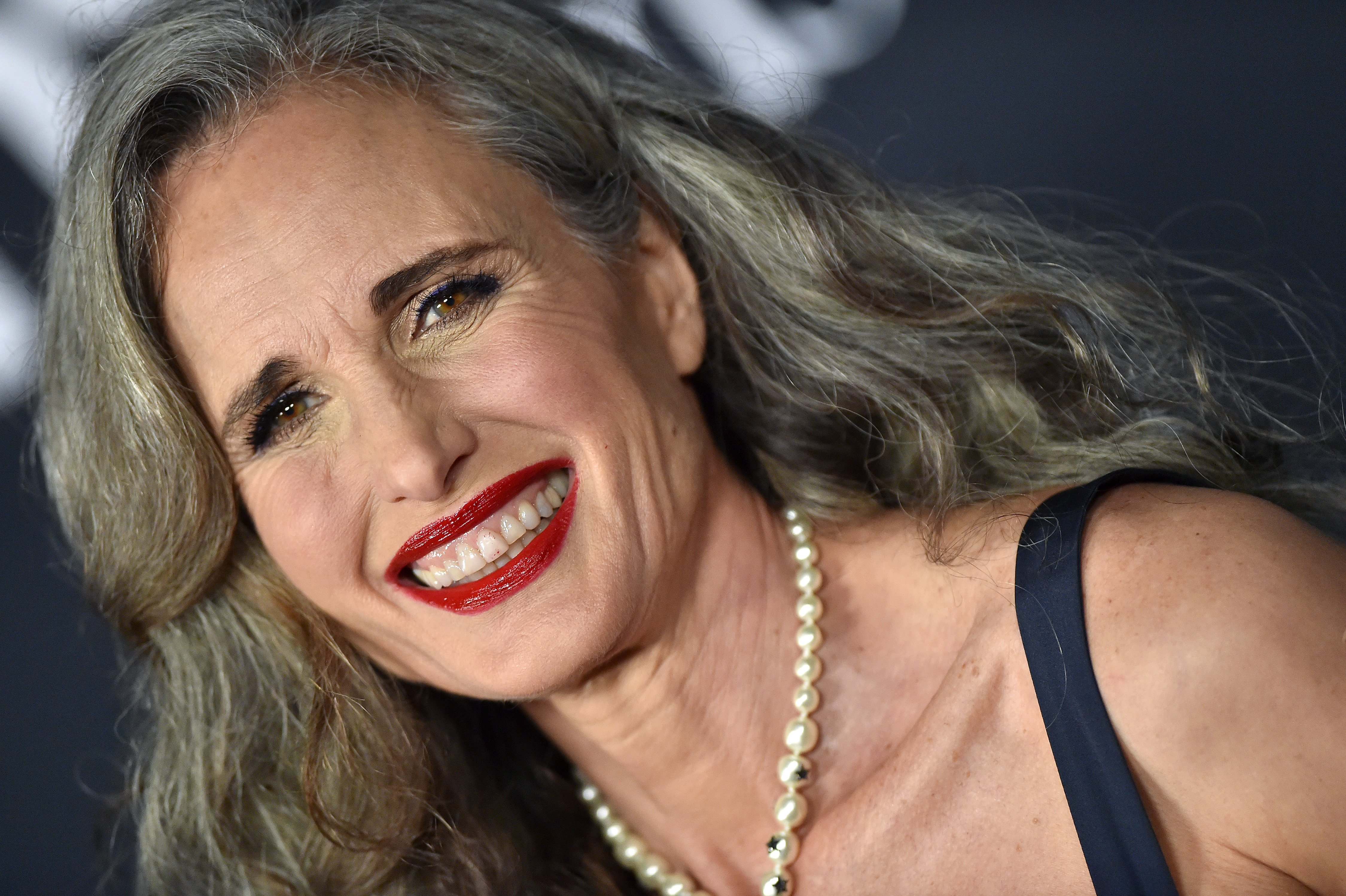 Andie MacDowell on November 15, 2021 in Los Angeles, California | Source: Getty Images
Soon, she got an offer for a new project and the actress had to make a final choice. MacDowell decided to stick to her guns, and she hasn't looked back since. She adores her new all-natural hairstyle and said she feels comfortable being herself:
"It was just so clear to me that my instincts were right because I've never felt more powerful. I feel more honest. I feel like I'm not pretending."
Of course, there was always some anxiety about how others would receive the change. MacDowell said she even considered having a range of wigs at the ready to ensure she didn't upset anyone.
When she colored her hair, the youthfulness seemed at odds with the lines on her face.
Luckily, once she stepped out into the world, she realized she didn't need to please anyone other than herself. She enjoyed her new hair and the process of becoming older. She wasn't going to hide her age for anyone.
MacDowell Becomes a Grandmother
MacDowell opened up about other things that inspired her to keep her natural hair color. She shared that she noticed other, regular women on Instagram making the change and realized she loved the confidence.
In June of 2022, MacDowell also announced that her son and his wife are expecting a baby.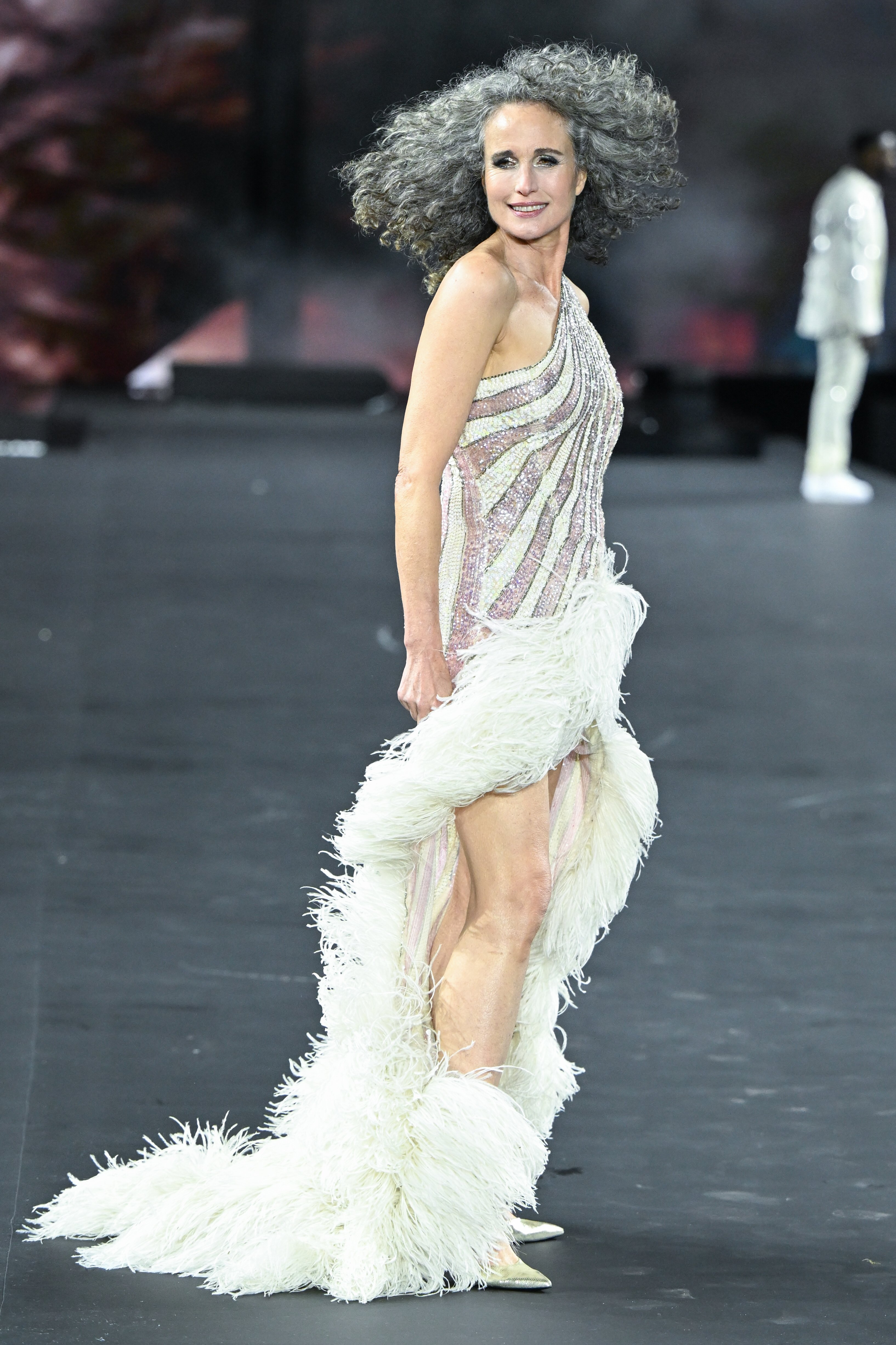 Andie MacDowell on October 02, 2022 in Paris, France | Source: Getty Images
She also said that her hair and her face seemed like they no longer matched. Her wrinkles were evident on her face. When she colored her hair, the youthfulness seemed at odds with the lines on her face, adding:
"And in a lot of ways, I think it's more striking on my face. I just feel like it suits me."
Once she made the decision to stick with her natural hair color, MacDowell felt excellent. She felt like she could be herself without being ashamed. She felt like she was beautiful for being herself.
Stepping out into the world with her natural hair, she knew she could advocate for other women who feel they should hide who they are. She started using her platforms to encourage others, just like other proud women who inspired her.
MacDowell has always been honest about her age in an industry where aging can mean the end of your career, especially for women. Despite the risk, she knew she didn't want to hide who she was:
"I've been open about my age, even though people told me not to be… But guess what? I'm worth it!"
Although MacDowell's fans showered her with support, not everyone thought the natural hair color was a good idea. Some fans made their thoughts known by saying the actress should color her hair. One Facebook user commented:
"If she likes it, so be it. But… to be honest, she looks waaaay older."
In June of 2022, MacDowell also announced that her son and his wife are expecting a baby. The actress is a mother to three children, and now she has her first grandchild. She shared a post celebrating the pregnancy and said she was looking forward to being a grandma at the moment:
"I cannot wait to meet my granddaughter!"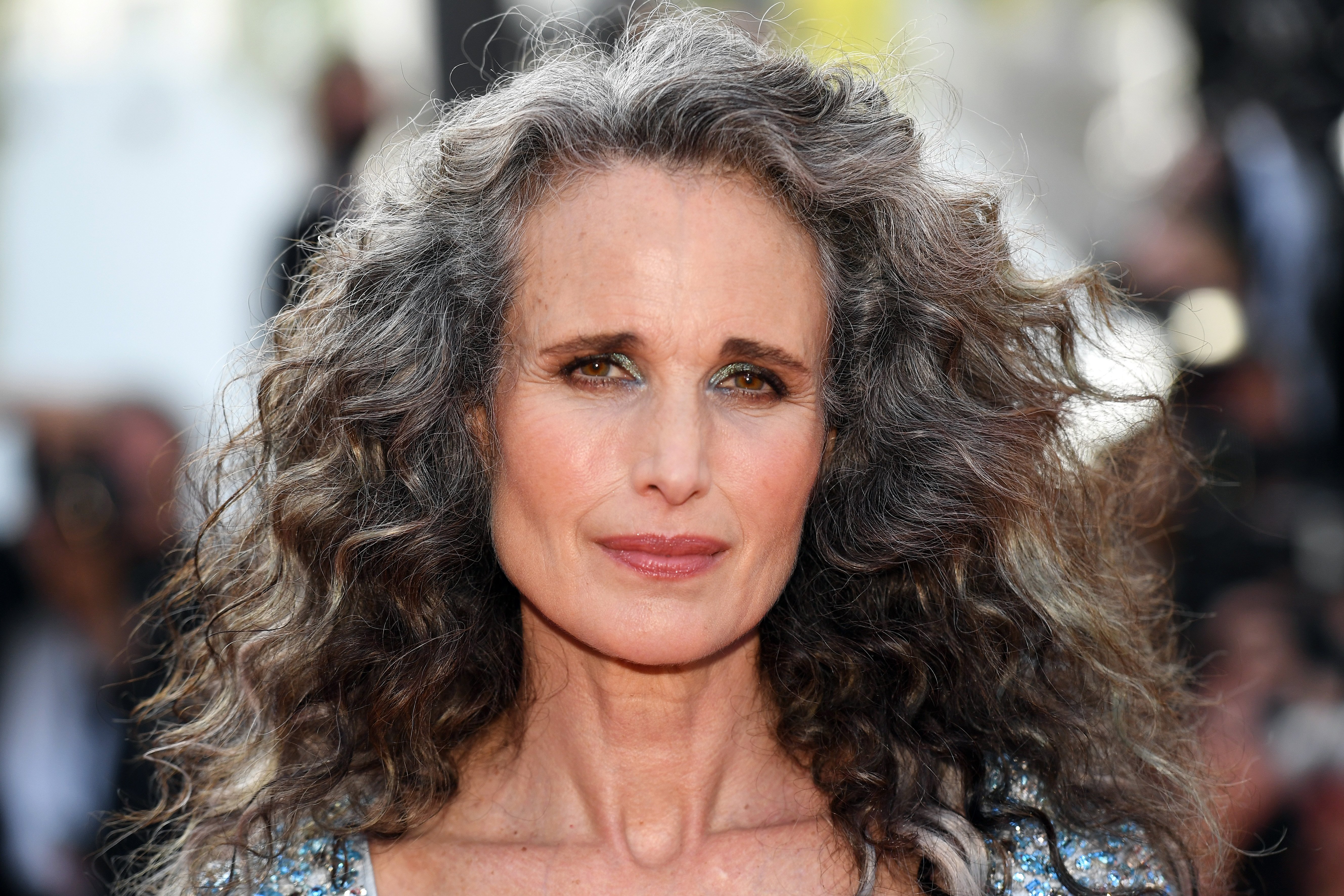 Andie MacDowell on July 06, 2021 in Cannes, France | Source: Getty Images
MacDowell has always prioritized her family despite working towards a successful acting career. She enjoys spending time with her three kids, and she shared how much she loves them in her Instagram post.
She captioned the post by saying she adores her kids, who have taught her a tremendous amount over the years. She went on to say she couldn't wait to see what her granddaughter might have in store for her.
The post consisted of two photos of MacDowell's son and his wife, both looking elated about the child on its way at that moment. The new mother showed off her baby bump in two dresses, and the couple could be seen smiling and embracing each other.