Brad Pitt is a doting father of six children, including twins, whose birth was very emotional for the actor. One of the star's twin children is named after his late grandfather and is his mini-me.
In 2002, Angelina Jolie became a first-time mother when she adopted Maddox Chivan on her own from a Battambang, Cambodia, orphanage despite being married to Billy Bob Thornton at the time. Three years later, Zahara Marley, from Ethiopia, joined the family.
When Angelina and Brad Pitt started dating in 2005, he adopted her two children, and the couple continued expanding their offspring. In 2006, Shiloh Nouvel Jolie-Pitt was born, and the couple welcomed Pax Thien Jolie-Pitt from Vietnam.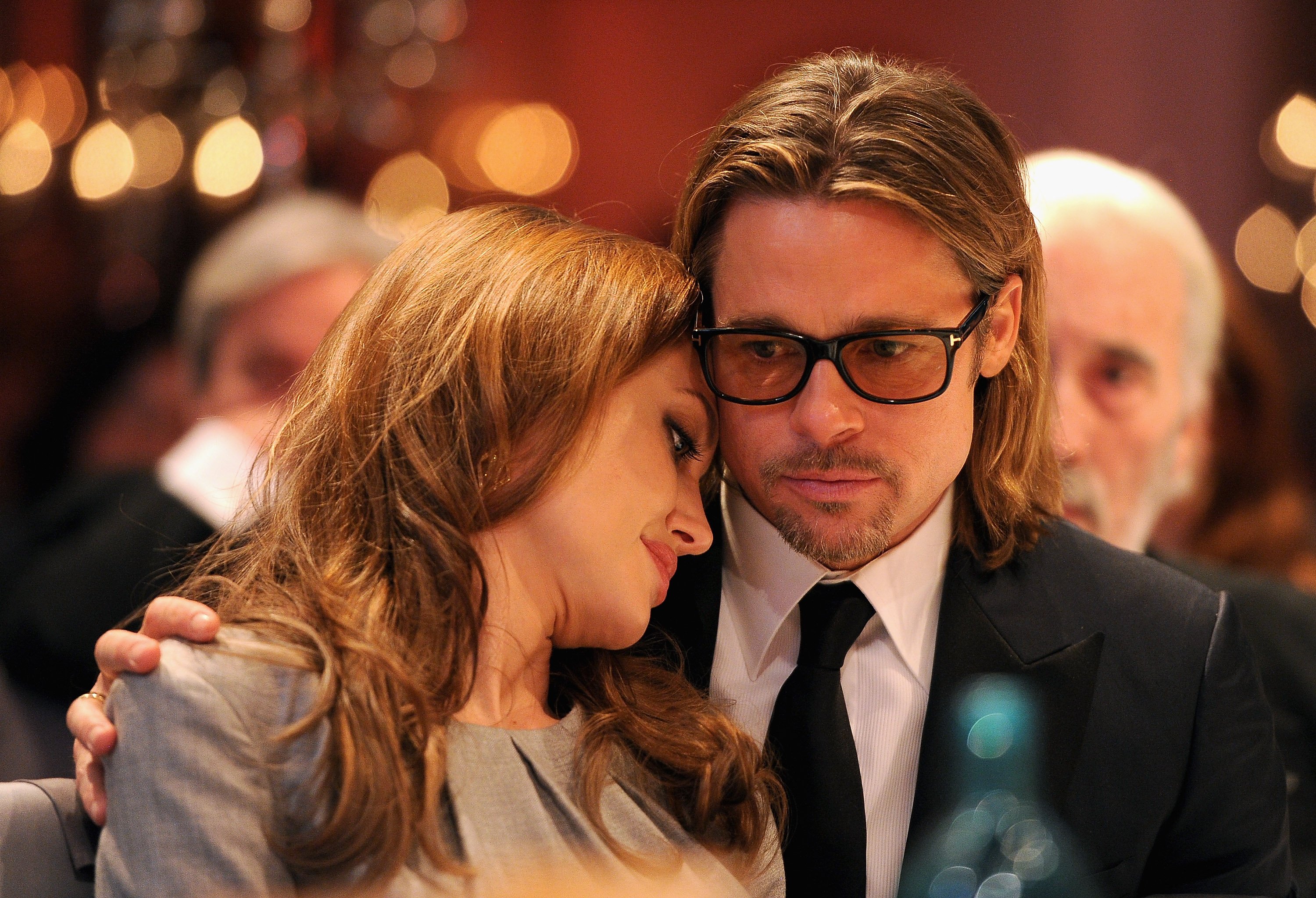 Angelina Jolie and Brad Pitt at the Cinema for Peace Gala ceremony at the 62nd Berlin International Film Festival on February 13, 2012, in Berlin, Germany | Source: Getty Images
Two years later, Angelina and the "12 Years a Slave" actor welcomed twins Knox Léon and Vivienne Marcheline Jolie-Pitt. In 2014, the father of six confessed that becoming a father made him "feel like the richest man."
The Oscar Award winner said fatherhood had changed him on many levels and made him more alive and generous. The "Once Upon a Time… in Hollywood" star revealed that he saw his children as essential, adding:
"I love being a father and all the responsibilities that entails."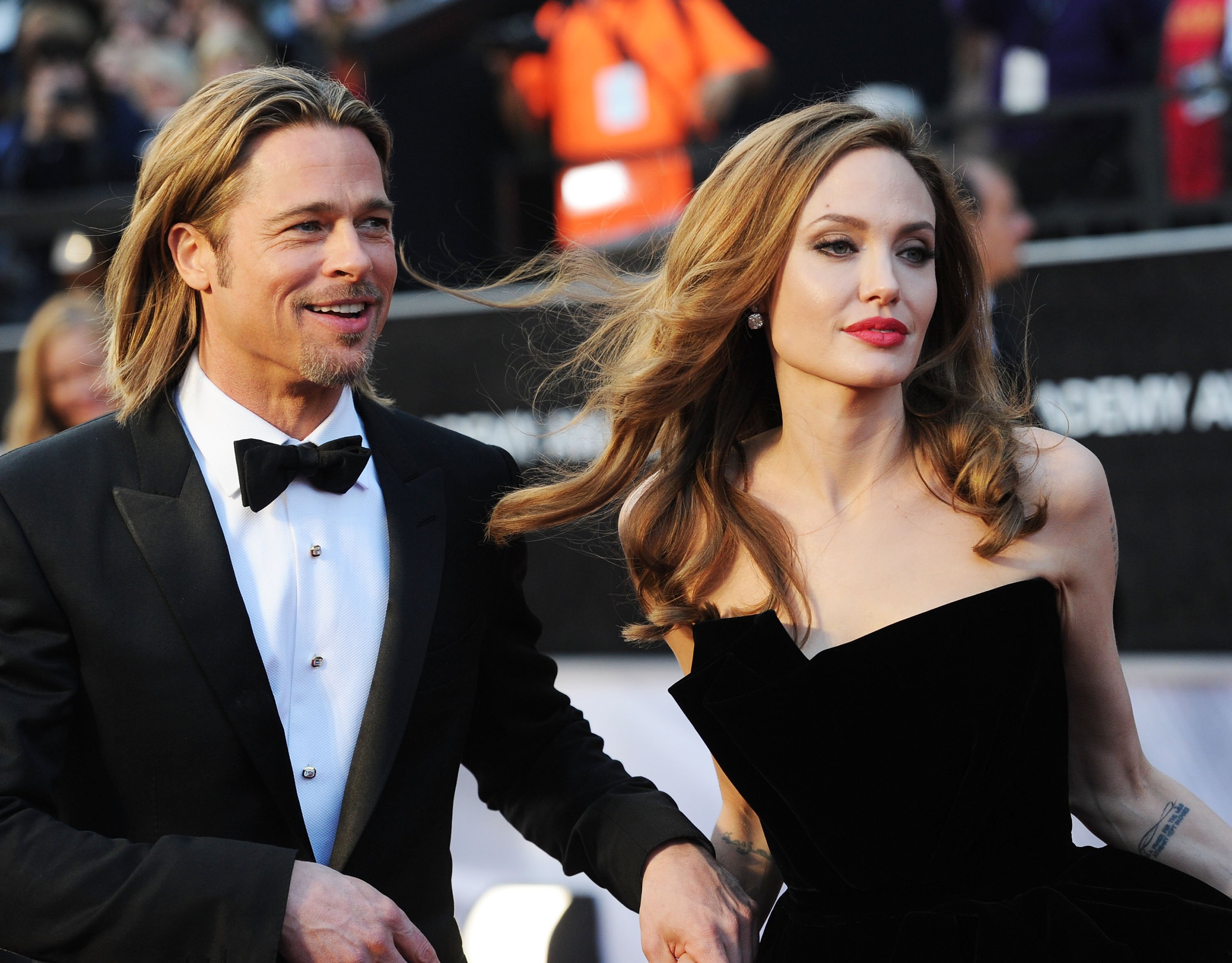 Brad Pitt and Angelina Jolie at the 84th Annual Academy Awards on February 26, 2012, in Hollywood, California | Source: Getty Images
Being a father became the biggest priority for the "Seven" actor, who constantly worried about his offspring. He shared how he had a responsibility and an emotional bond that came over him because he had a family to care for.
Angelina's ex-husband said he cared about his family more than himself and described that as the actual definition of love. Brad became more selfless, giving, and generous, and he wanted the best for them; he loved all his children; however, he had a special connection with one of his twin children.
Brad's Emotional Reaction to Twins' Birth
Angelina and Brad's twins were fraternal and a boy and a girl. The "Salt" actress was well and in good spirits after the birth, and Brad was around for the in Nice, France births that made them parents to their fifth and sixth children.
The ob/GYN joked about the actor, who cut Vivienne and Knox's umbilical cords, being the "assistant." Brad was described as being moved, emotional, determined, calm, and happy to be at the birth of his children.
Knox was named after Brad's late maternal grandfather Hal Knox Hillhouse, while Vivienne was named after Angelina's late mother, Marcheline Bertrand. The "Curious Case of Benjamin Button" actor's son took after his father.
Knox Is Father's Mini-Me
Knox mainly grew outside the spotlight. In 2011, Angelina revealed that the boy was like his father physically and emotionally and was also the spitting image of the "Oceans Thirteen" star. Two years later, Knox proved his likeness to Brad at age 4.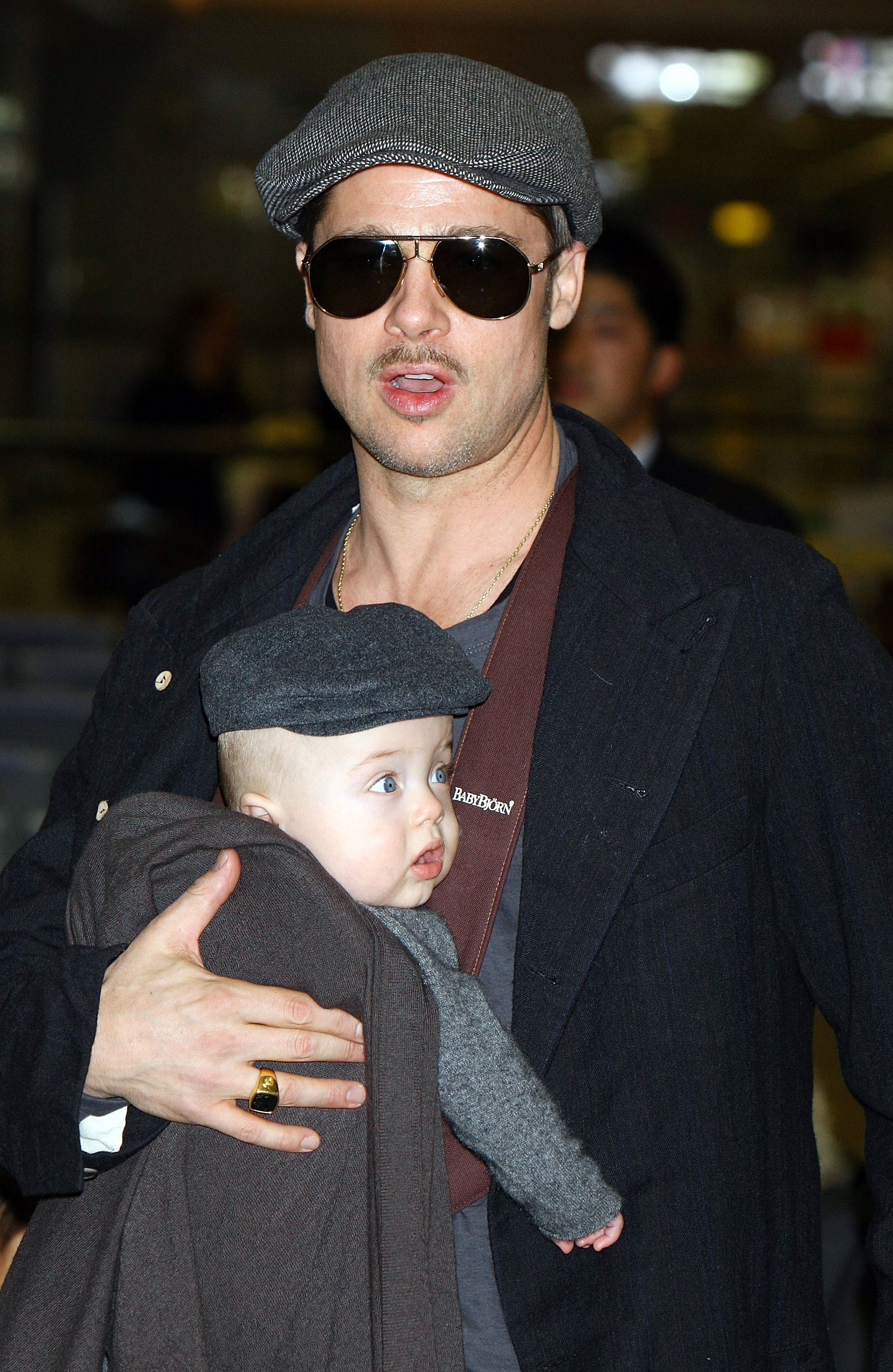 Brad Pitt at Narita International Airport with Knox Jolie-Pitt on January 27, 2009, in Narita, Chiba, Japan | Source: Getty Images
On Valentine's Day, the then preschooler joined his parents and twin sister for a trip to Los Angeles' Natural History Museum. The then little boy looked dapper in an all-black ensemble with aviator sunglasses as accessories.
In June 2021, the 12-year-old [Knox Léon Jolie-Pitt] was photographed looking like his father [Brad Pitt] while dressed in casual clothes.
Knox also mimicked Brad's long hairstyle and held hands during the dinosaur exhibit. In 2015, Brad showed how bonded he was to his look-a-like when the pair went out to England's MotoGP British Grand Prix Race at Silverstone.
Angelina's ex-husband gave the little boy extra attention while in the VIP section. He wore a newsboy cap, while his son wore yellow noise cancelation headsets to protect his ears from the race's noise.
At age ten, Knox proved he was his father's mini-me when he wore the same newsboy cap that Brad was known for! At the time, the little boy was on a New York City shopping trip with his mother and other siblings.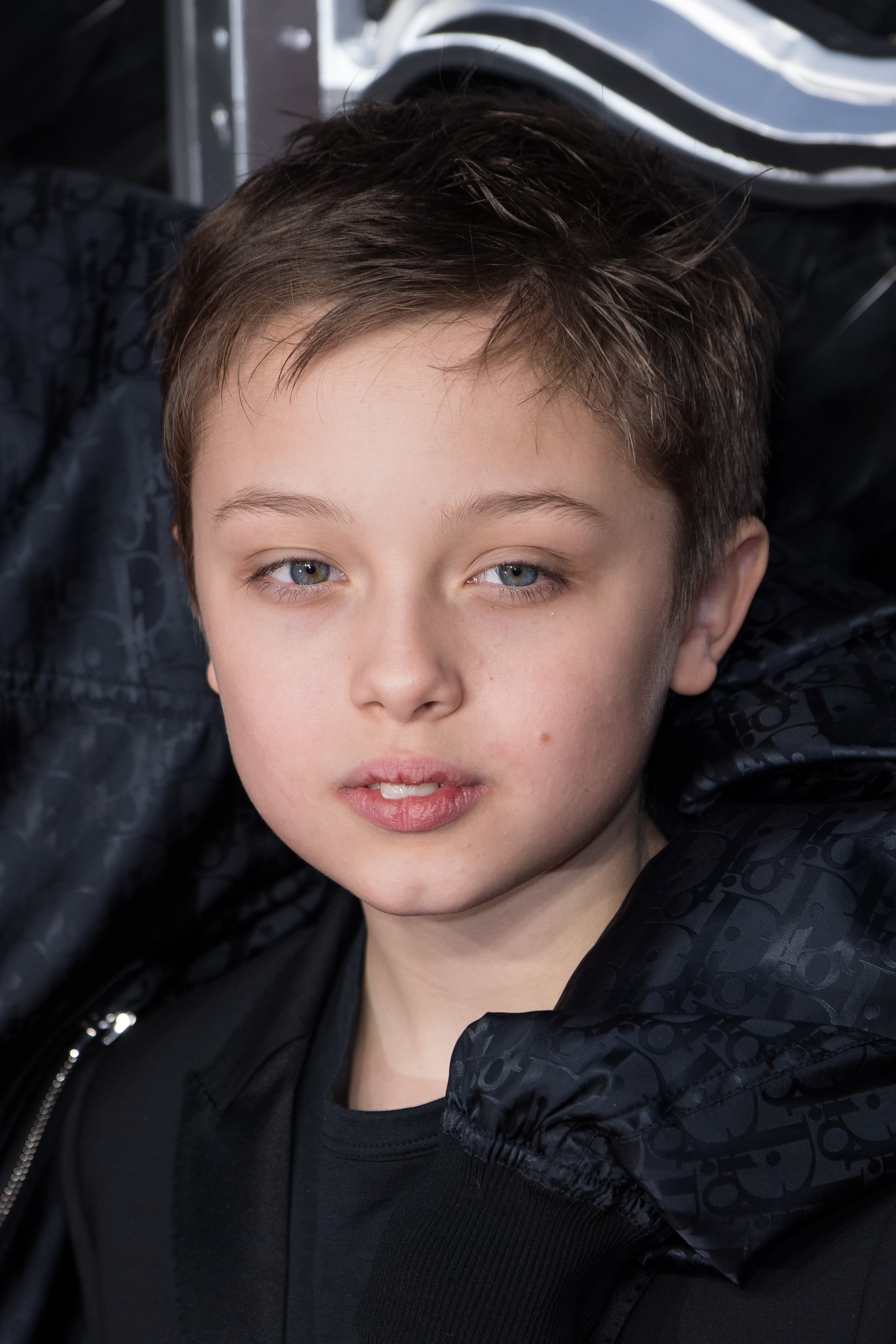 Knox Jolie-Pitt at the European premiere of "Maleficent: Mistress of Evil" on October 9, 2019, in London, England | Source: Getty Images
Brad's boy wore a green jacket and jeans and appeared to have the same walk as his father! In June 2021, the then 12-year-old was photographed looking like his father while dressed casually.
Angelina's son was seen attending Paris Fashion Week with his actress mother. Knox wore a light blue face mask due to the COVID-19 pandemic and wore a white hoodie and Converse sneakers that matched his mask.