After Peter was adopted by a wealthy family, he got almost everything a young boy could dream of. Still, he hardly spent time with his adoptive father, James. After reading Peter's Christmas letter, James was confronted with a realization.
After losing his birth parents when he was only 3 years old, Peter was left in a foster home for two years. Just before his 5th birthday, he met his adoptive parents, a sweet woman named Heather and a man named James, who was tall and stocky.
The couple welcomed Peter into their home, which was like nothing he had ever seen. "This is even bigger than The White House!" Peter said. Heather laughed and gave him a tour. Over the next year, Peter developed a tight bond with his adoptive mother, who taught him how to bake and helped with his homework.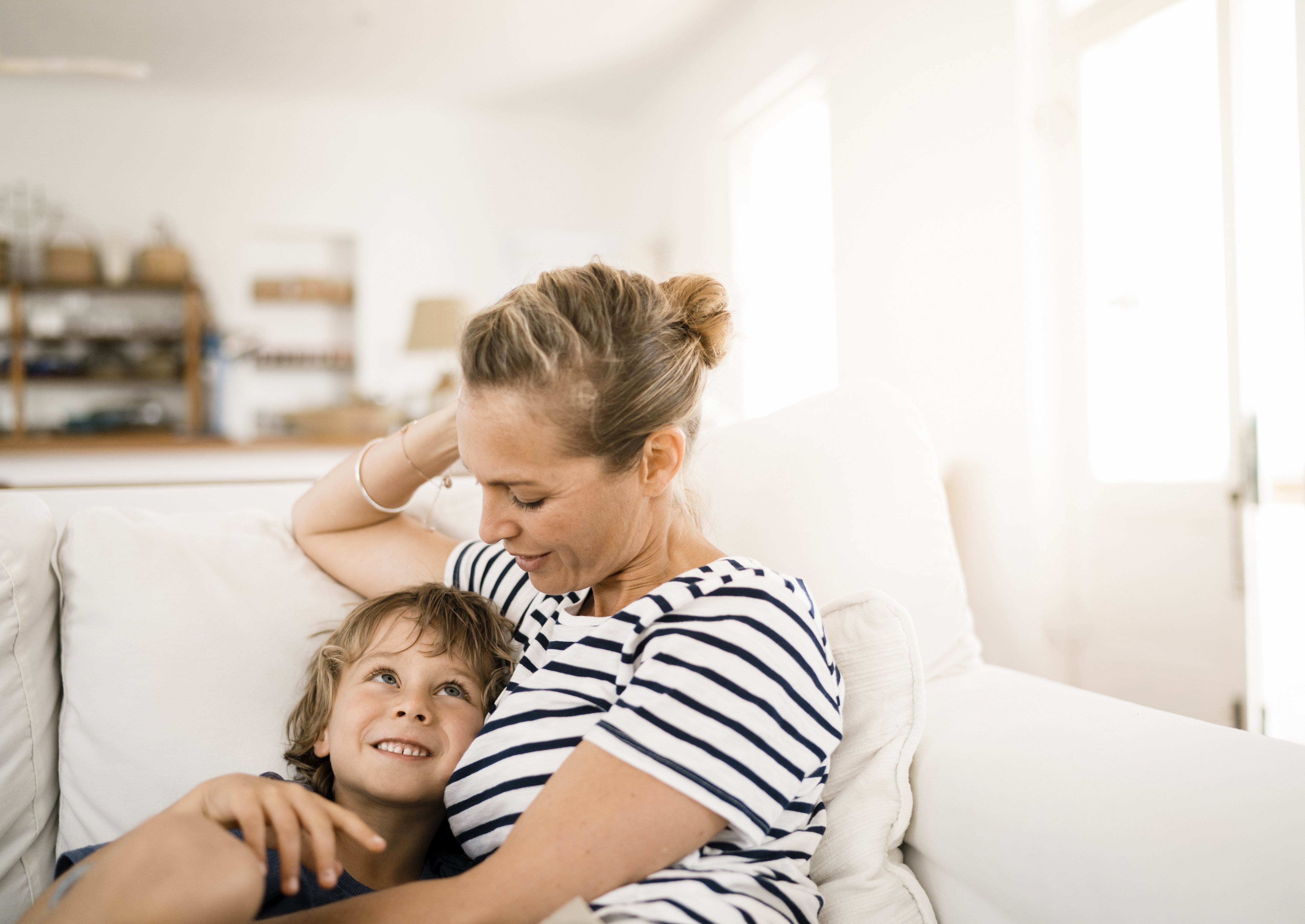 For illustrative purposes only. | Source: Getty Images
James always seemed to be busy. Either he would be away on business trips or distracted in his home office. Heather tried her best to keep Peter occupied and happy, but she knew that Peter might find her interests 'girly'. "Mom, how do car engines work?" Peter once asked.
He pointed at one of James' classic muscle cars, which had part of the engine sticking out of the hood. "I don't know, Peter. Your dad's the one who got it made like that," Heather replied. When Peter tried to ask James how the car worked, his father shooed him away.
"I'm going to make sure that Peter stays in the living room to watch TV for a while. You go and pack his bags."
"I'm in a meeting, Peter. Go out with your mom for the day," James replied as he handed Peter cash. At first, Peter was okay with the fact that his dad was always busy. Peter was able to buy all the latest toys and games.
Sometimes, his friends at school started to feel jealous, but Peter wouldn't brag. He actually would share his toys with them. Little did his friends know that Peter was growing jealous of them. One friend, Kieran, would tell stories of spending time with his father.
"Last weekend, we went on a fishing trip, and my dad caught a spotted bass!" Kieran explained.
Although he had a lot of cool stuff, Peter became quietly envious of his friends' close bonds with their fathers. When Peter tried to talk to his father about doing more activities together, he would get shut down.
"I'm sorry, buddy. I have to stay focused at work. Money doesn't grow on trees, you know," James told him.
As Christmas break approached, Peter's friends bragged about their Christmas plans and traditions, but James hadn't planned anything for them. Peter grew frustrated and decided to write a letter to Santa.
Heather found Peter's letter and wondered what he had asked for. He already had all the newest toys. When Heather read the letter, it broke her heart. She went to James' home office to show him what Peter had written.
"I think it's about time you get your priorities straight, James. Our son is desperate to spend time with you. Here's his letter to Santa. Come on, read it. Maybe it will change something in you," Heather said as she handed James the letter.
At first, James was still distracted with work and didn't read the letter straight away. Once his meetings for the day were done, he finally read the letter.
For illustrative purposes only. | Source: Getty Images
"Dear Santa, I don't know if you remember me. Over a year ago, I wrote to you and told you that I really wanted to have a father because I was alone in the foster home. I am very grateful for what you did. You actually gave me a new mom and dad. At first, I loved him very much, but I don't think he loves me back.
Whenever I try to hang out with him, he's busy with something. All my friends do cool stuff with their dads, but I get toys and games. I don't want money. I want to do stuff with him. I don't think he really wants me to be his son. I know that I'm asking for a lot. But for my Christmas present, I want another dad," read the letter.
"You and I are going to spend way more time together. That's a promise."
James broke down in tears at his desk as he finished reading Peter's wish. He realized that he'd spent so much time working to provide a better life for Peter that he wasn't even making time to bond with him in any way. James knew that he had to change for the better.
He called his business partner and told him he was taking a month off from work for personal reasons. He then booked three flight tickets for New York.
After dinner that evening, James pulled Heather aside to speak to her. "I'm going to make sure that Peter stays in the living room to watch TV for a while. You go and pack his bags. I've booked us 3 tickets for New York," James whispered.
"Oh my goodness! When do we leave?" Heather asked. "First thing in the morning!" James replied. When Peter went to bed that night, he was none the wiser. The following morning, Peter was woken up by his father.
"You ready to go, buddy?" James asked.
Peter was visibly confused as he saw his mom standing at the door with suitcases. "Where are we going?" Peter asked. "We'll be spending Christmas in the Big Apple, little guy," James replied. Peter jumped out of bed hurriedly and got ready in record time.
Peter was over the moon with excitement. It was his first time ever taking a flight. When the 3 of them arrived in New York, they visited several attractions. Peter was particularly thrilled by the Rockefeller Christmas tree and ice rink.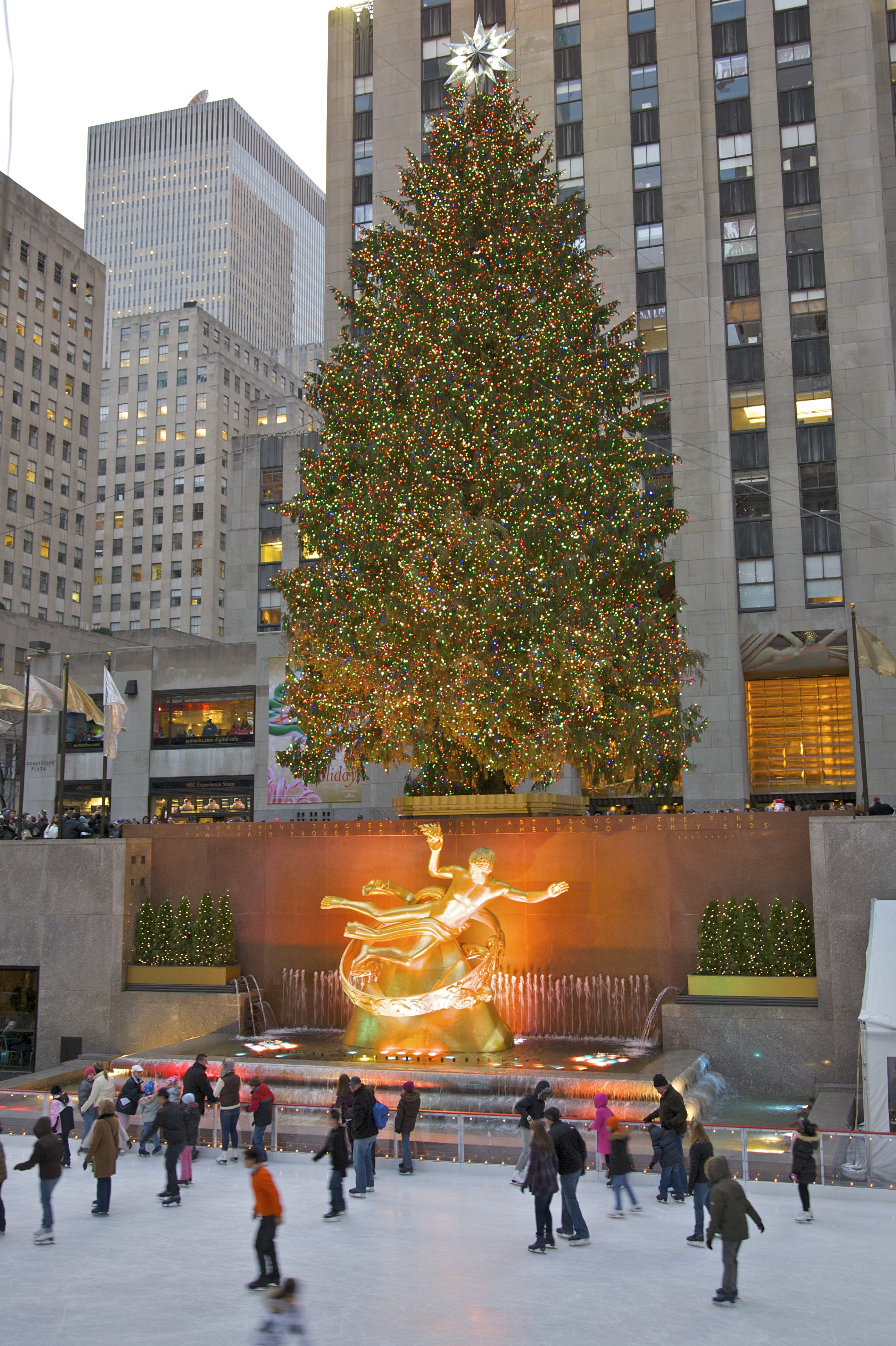 For illustrative purposes only. | Source: Getty Images
After treating themselves to a few days in the city, Peter, Heather, and James all shared a hearty Christmas dinner together. "Listen, buddy. I know I've been super busy lately, but I will stop working such long hours. You and I are going to spend way more time together. That's a promise," James told Peter.
At the end of their New York trip, Heather spoke to James as they were packing their suitcases.
"So this morning, Peter comes up to me and asks if it's too late to write to Santa again. I told him that you could always write to Santa. He hands me another letter," Heather says as she hands James an envelope.
James reads the letter, and it brings a big smile to his face.
"Dear Santa. I don't want another father. Please forgive me for disturbing you! I love my father! I bet you didn't give me another new one, because you knew how great this one is. Thank you for the best Christmas ever!" the letter read.
From then on, James always made an effort to spend more time with Peter and Heather.