Candice Bergen is 76, but the actress has built an airtight career over the years. From modeling for Vogue Magazine, receiving an Oscar Nomination, and winning five Emmys for her lead role in the hit show "Murphy Brown."Bergen's role in "Murphy Brown" did not come easy, but it brought a few key lessons to her life.
In an interview on 60 Minutes, the actress revealed that she flopped the audition because the role was initially meant for a younger actress, Heather Locklear.However, the infamous reporter role ended up becoming Bergen's when the writer and producer of the show, Diane English, insisted that the character was perfect for Bergen.
The show was a hit. Women loved to see a successful dedicated woman being fearless and confident in a male-dominated industry, and Bergen believed it was why the show felt relatable.
As stated by the Daily Mail, Bergen said the "Murphy Brown" role was one of the characters she fully and joyfully emersed herself in. "That character gave me permission to be my brattiest, bawdiest self," she said.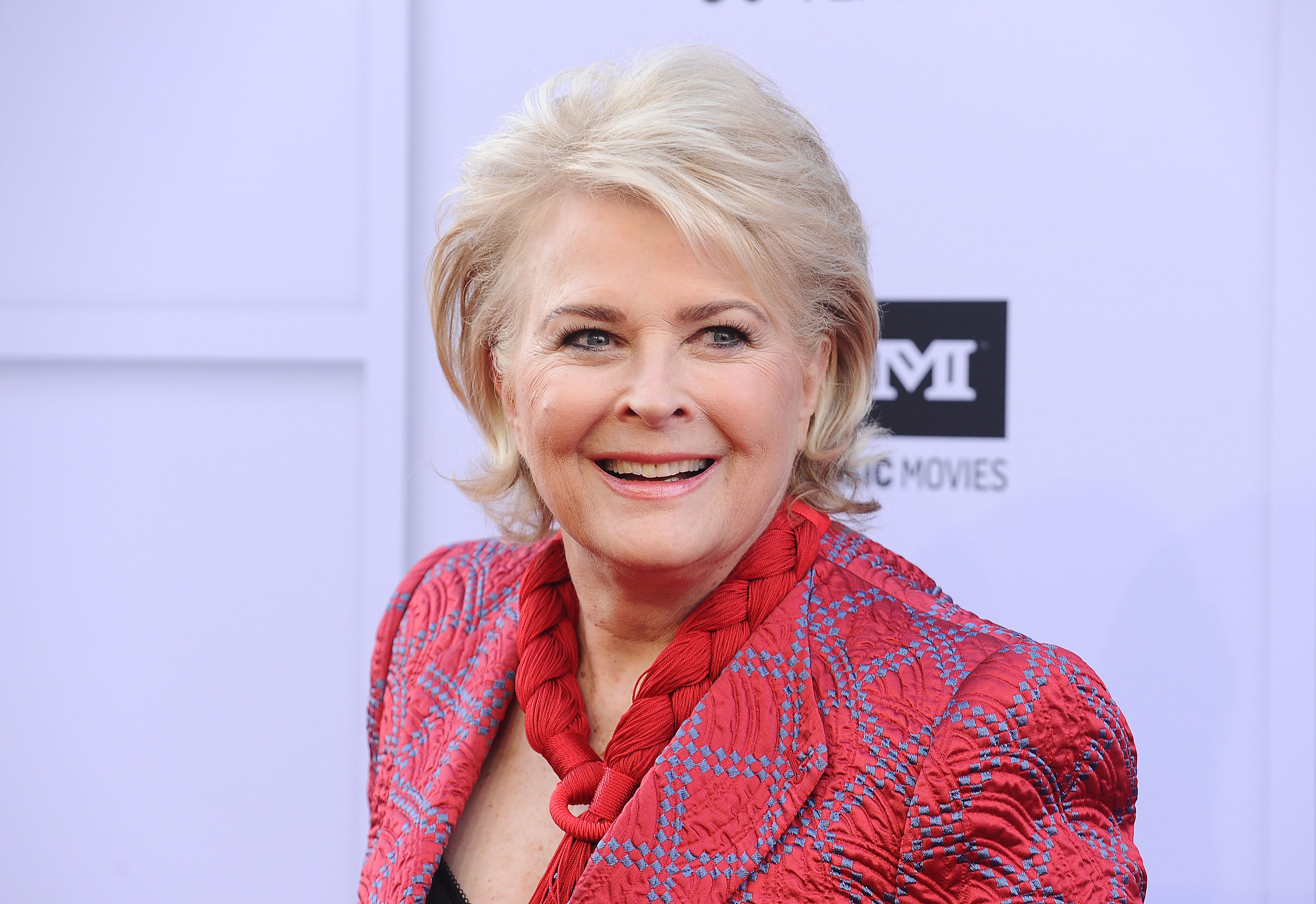 Candice Bergen in Hollywood 2017. | Source: Getty Images
Bergen went on to win five Emmys out of seven nominations, but after the fifth win, she reportedly asked not to be considered for further nominations for the role.
Although the actress is still relevant and continues to be part of high-ranking films, her perspective on life changed. Bergen is not worried about the public and is focused on living a life that fulfills her. In fact, the actress revealed in her Memoir "A Fine Romance" that she is happy being fat and loves to eat!
Candice Bergen doesn't care about being fat
Bergen's memoir offered a brutally honest account of her relationship with food. The "Book Club" star said within the past 15 years, she estimated a weight gain of about 30 pounds and frankly did not care.
To make it clear, Bergen wrote, "Let me just come right out and say it: I am fat. I live to eat. None of this 'eats to live' stuff for me."
Bergen also shared a story of when she was at a dinner party sharing bread with olive oil followed by a portion of chocolate ice cream with her husband and received a smirk look from another guest, but as the actress had made it clear, she does not care. "I am a champion eater. No carb is safe — no fat, either," added Bergen.
The "Bride Wars" star expanded on her argument and said most women in their 50s try to preserve their youthfulness as much as possible, but Bergen is happy to have chosen a life without all that pressure.

While her friends try to maintain weight and rely on strict diets, Bergen said, "dieting is out of my purview. I crave cookies, all the things that dilate my pupils."
The actress also mentioned that she has witnessed her friends eat to vomit it out for the sake of their figure, and that is something Bergen is not even willing to endure. She said:
"They maintain their weight by routinely vomiting after major meals consisting of a slice of steak or a filet of fish. I am incapable of this."
Bergen's acting has evolved with age, from the influential reporter in "Murphy Brown " to embracing a chapter of the joys of being a grandmother.
Candice Bergen's Life as a Wife, Grandma, and an Actress Now
Before Bergen married her second husband, she had a 15-year marriage with French director Louis Malle, but he died of cancer in 1995, reported Daily Mail. The couple had a daughter, Chloe Malle.
Since 2000 the actress has been married to Marshal Rose. In one interview, Bergen was asked what the oldest thing in her house was. Instead of referring to an object in her home, the actress jokingly said, "my husband," who is now 83.

Bergen became a grandmother of two. Her daughter welcomed a son Arthur Louis Albert in 2020, and her daughter, Alice Malle Albert, followed in April 2022.
The actress expressed excitement about seeing her daughter become a mother to Closer Weekly. Bergen said she was sure Chloe would make a good mother and wished her all the joy motherhood brought her. "She is the love of my life," the actress said.
An insider also revealed that Bergen was over the moon about this new chapter of her life, "it's pure love," added the insider. The actress is proud of being a grandmother and always shares sweet moments with them on her Instagram.
The insider told Closer Weekly that Bergen had already started spoiling her first grandchild with several gifts and books he could read till he was five years old.
The Closer Weekly source further revealed that Bergen had bought a lot of clothes for her grandchildren. She and her daughter love and work in fashion, so there is no doubt that the kids will be stylish.
But what is most important to the actress is to give her daughter space to be a mother and not meddle too much in her decisions. Bergen and Chloe reportedly have a tight relationship, and the mother always respects her boundaries.

Bergen might be in the happy bubble of being a grandparent, but the actress has not stopped working. She was recently part of the 2022 film "As they Made us" and has another movie coming out in 2023, "The Book Club: The Next Chapter."