Catherine Zeta-Jones, at 53, is still one of the most attractive women in Hollywood. She happily accepts her aging, contrary to everything critics say!
Catherine Zeta-Jones was born in a small town in Wales, England. She became a dancer at a young age and learned from her dancing career that you could become addicted to praise and equally addicted to criticism.
While her mother was able to see what a beauty Zeta-Jones was, she never saw herself that way. Yet her mother tried to make her see herself through the eyes of the people who admired her.
Catherine Zeta-Jones' childhood home taken in September 1999 in Swansea, Wales, UK | Source: Getty Images
Talking about how her mother told her to behave, Zeta-Jones said she never thought of herself as beautiful, but her mother advised her to "make the best of [herself]" even if she didn't necessarily feel beautiful. This gave her a sense of confidence that would carry her throughout her life.
Zeta-Jones said she never saw herself as a pageant girl, but the idea of pageants helped her understand why women would subject themselves to being criticized for their looks and their talents. She recognized that it gave them a sense of purpose and motivation.
The actress mentioned that she found it admirable that a young woman would enter the pageant world, knowing that she would be harshly judged, just so that she could get further in her career in terms of acting or public speaking.
She shared that she understood many people thought that pageants weren't something that many women should be partaking in, but they were a tool to help women make something of themselves.
Zeta-Jones did something similar to help start her career in Hollywood. When she was 15, she left school in Wales and moved to London to pursue her career in acting. Just two years later, she landed her first significant role.
She landed a role on London's West End in a revival of the musical "42nd Street." Fortunately for her, the lead and the understudy to the lead were unable to perform, so she got the lead role.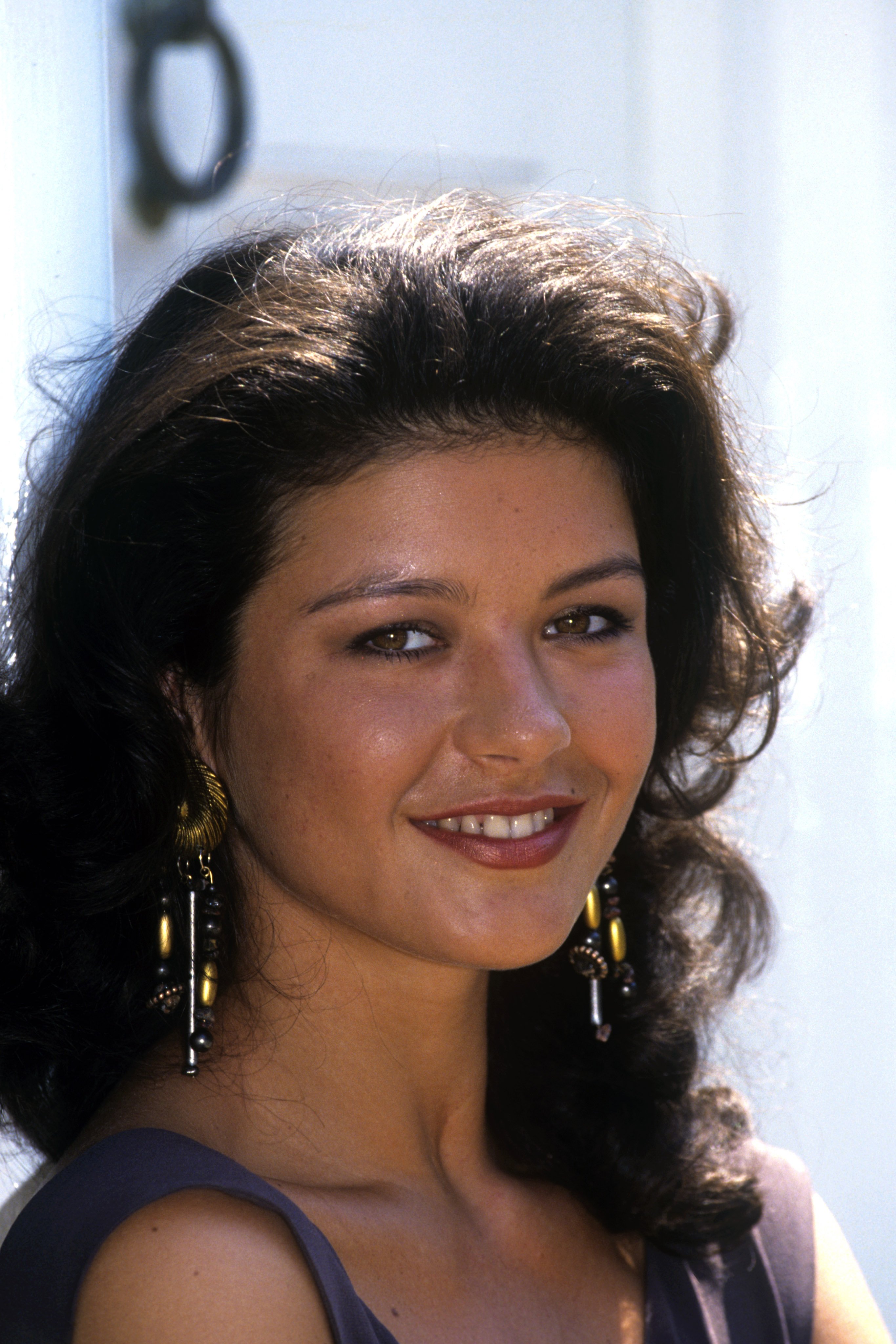 Catherine Zeta Jones at the launch of the BBC comedy drama "Out of the Blue" in which she starred, in London, England on 29th July, 1991 | Source: Getty Images
After landing that role, her career took off and she came to star in many well-known movies and series throughout her life. She has become a household name over the years and realized all her dreams.
Meeting Michael Douglas
After enjoying a career in Hollywood for a little while, Zeta-Jones met her future husband, yet their first meeting was not love at first sight for her. In fact, she wanted nothing to do with Douglas.
Douglas saw Zeta-Jones and knew he wanted to know more about her, so he asked his publicist if they could arrange a meeting for the pair. Zeta-Jones agreed to have a drink with him.
After spending some time talking over drinks, Douglas confidently told Zeta-Jones that he would one day be the father of her children. However, Zeta-Jones was not keen on the idea and replied:
"You know I've heard a lot about you, and I've seen a lot about you, and I think it's time that I say 'Goodnight.'"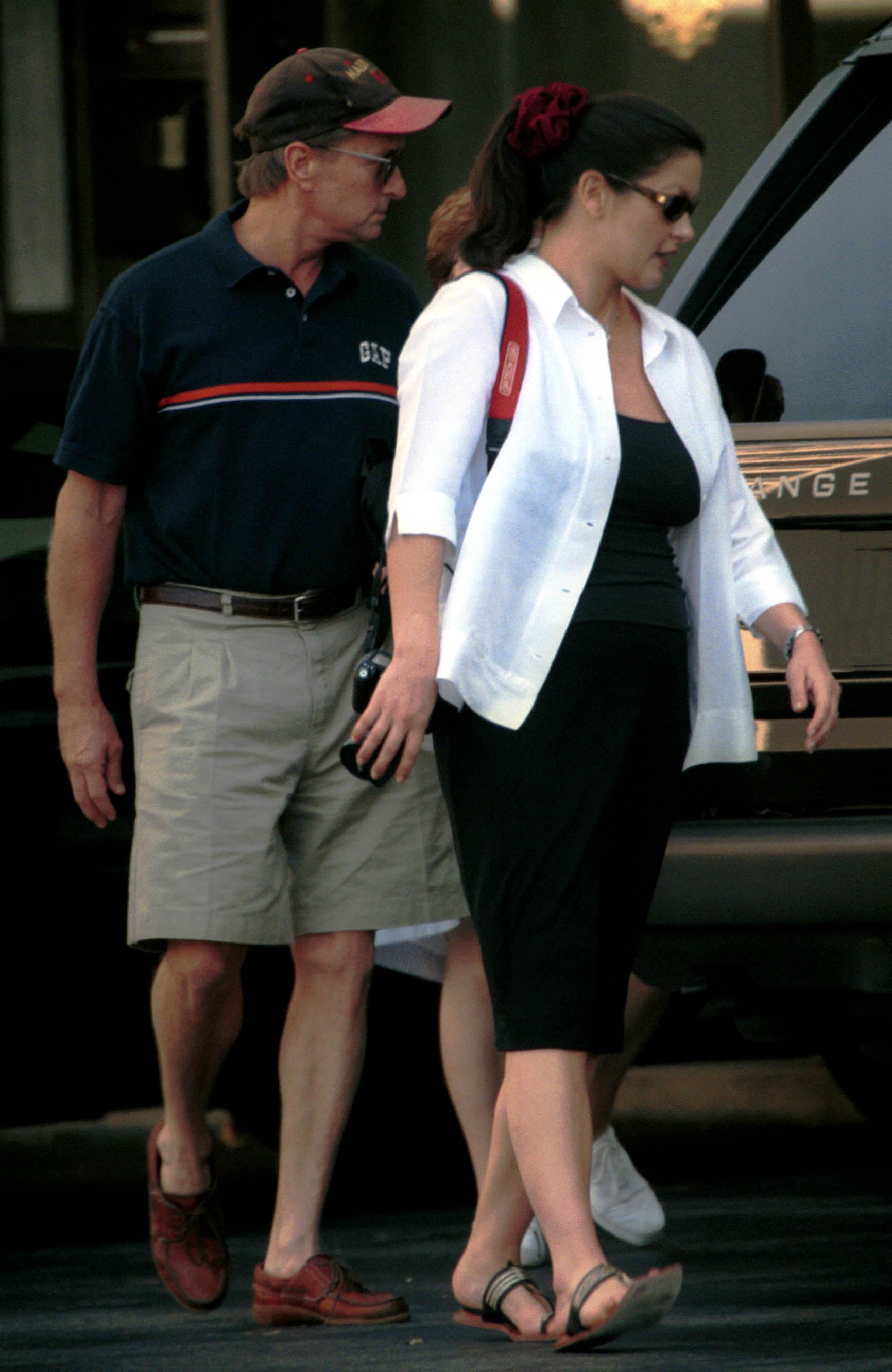 Catherine Zeta-Jones and Michael Douglas are seen on August 20, 2000 in Los Angeles, California | Source: Getty Images
Douglas admitted that he thought he had ruined his chances with the actress that night, so he sent flowers to her to apologize for what he had said. The apology worked and they managed to come together again and try to make their relationship work, despite their age gap and busy careers.
Douglas proved true to his word as he and Zeta-Jones have been married for many years and welcomed children together. The pair welcomed their son in 2000 and married the same year. Their wedding would come to be known as one of the longest in history, ending at 6 a.m. the next day when they only intended it to end at 6 p.m. that day.
The couple's first son, Dylan, was born the same year they were married. Three years later, they welcomed their daughter, Carys. They finally had their happy ending, but they knew they didn't want to raise their children in Hollywood.
Zeta-Jones and Douglas decided to raise their children somewhere they could have a somewhat normal life, away from the paparazzi and the tabloids. This led them to move to Bermuda and live there for twelve years while their children grew up. Bermuda is where Douglas' mother is originally from.
Zeta-Jones Is Not Concerned About Her Age
At 53, some Hollywood actresses would try everything they could to reverse the effects of aging. Yet Zeta-Jones is comfortable with her age and pays no mind to the critics who have things to say about it. There have been many instances of derogatory speech against the actress, but she doesn't care at all.
The actress has admitted that she finds her age to be a new chapter in her life which is exciting rather than daunting. She even said she has become more confident as she ages. She shared:
"I have my insecurities like every other woman, but as I've got older, I've got much more confident about the way I look."
She mentioned that walking down a red carpet is daunting no matter who you are, and she sometimes finds it difficult, but she is now confident and doesn't pay attention to what anyone might think of her.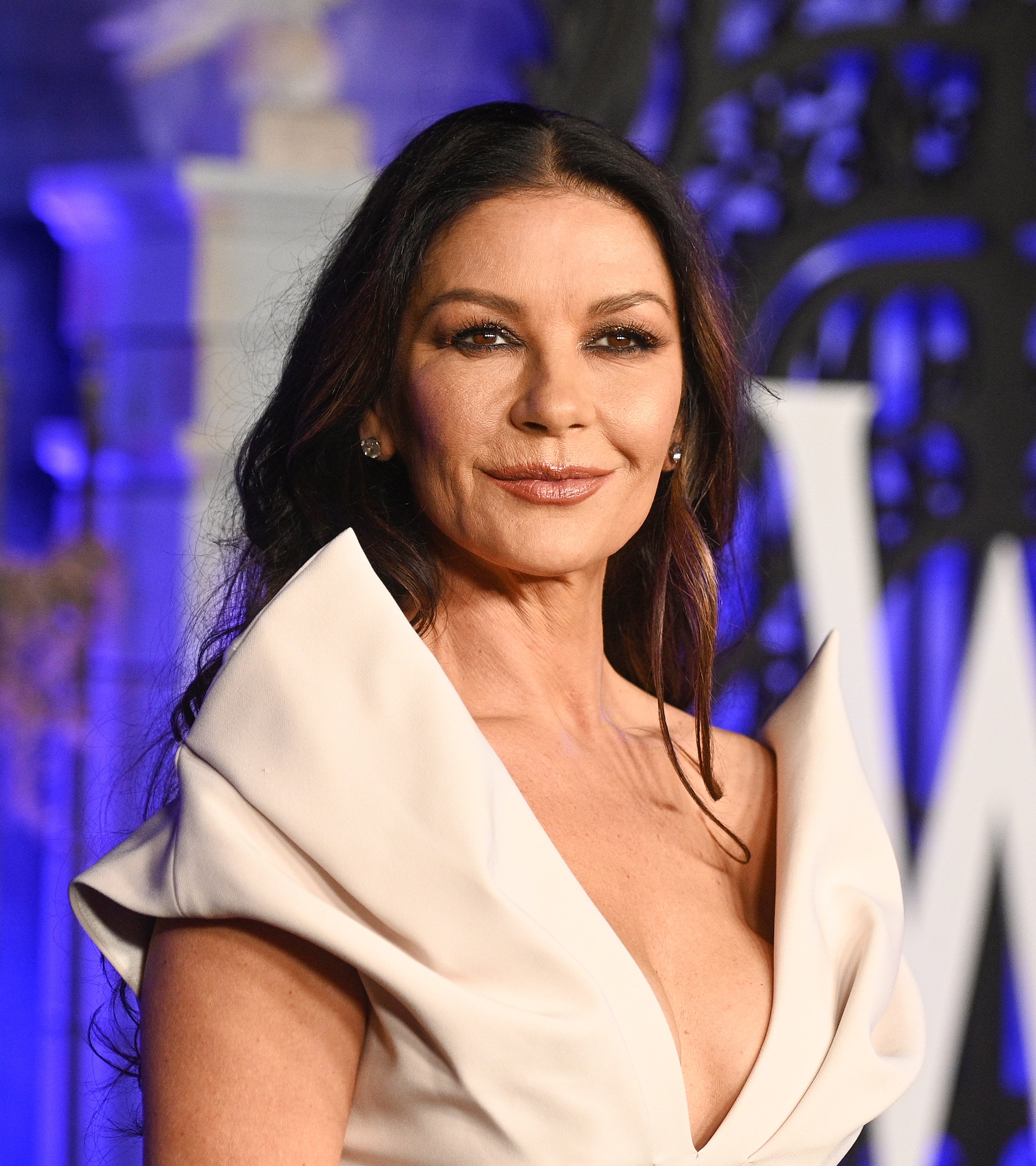 Catherine Zeta-Jones at the premiere of Netflix's "Wednesday" held at Hollywood Legion Theater on November 16, 2022 in Los Angeles, California | Source: Getty Images
Zeta-Jones said another thing she has become accustomed to doing as she got older is standing up for herself. She doesn't let anyone walk all over her, but she doesn't look for trouble either.
She joked that she is not snappy with people and stands up for herself in a gracious way but ensures that she always looks after herself before worrying about what others might think of what she does or says.
The actress realized that this skill came with age and wisdom and it allowed a new chapter of her life to unfold, which she was eager to explore. She also gushed:
"My dreams have come true, and everything else now is a bonus for me."
While Zeta-Jones is a confident woman, she is criticized by many. Her Instagram posts are often met with derogatory comments about her age or what she should be doing instead of posing for magazine covers.
Once, the actress shared a snap from a photoshoot she had done where she wore black stilettos, a white dress shirt, and a cream-colored blazer. Many fans praised her good looks, but others weren't so kind.
One comment was from a follower implying that she was too old to post a photo like that and that it made them sick to look at it. Others wondered how much photoshop was used to make the image look good.
Another post that fueled derogatory comments was one of Zeta-Jones on the set of a photoshoot. She mentioned that she played David Bowie while she was shooting to help her feel her best.
The comments on the video of her dancing to the music as she smiled at the camera weren't all good, though. One follower suggested she take up gardening instead of doing photoshoots, while another described her as a "scary old woman."
Despite all the negative comments she receives, Zeta-Jones remains confident and even goes makeup-free on social media quite often. She has posted her bare face on Instagram several times and is happy to share her natural beauty with her followers.
One such photo was of her and her puppy. She mentioned that she and the dog shared unconditional love as it rested on a chair she was sitting in. Another photo was just after she had woken up, where she mentioned she had slept in.
Although she is comfortable with her bare face and her aging body, she still likes to keep fit. The actress shared that she exercises every day and tries to keep her whole body working by doing many different types of exercise.
She revealed that she has a ballet barre, a hula-hoop, a treadmill, and an elliptical, which allow her to keep different muscle groups fit. She admitted that while she enjoys eating, she works out a lot to compensate. She said she loves eating Cadbury chocolate from England.
Although a healthy diet is important to both her and Douglas, she is also not above a midnight snack or dipping her hand into the cookie jar when the mood strikes her.
The actress said that while she does try to eat healthily most of the time, she enjoys desserts and things like fast food. She even said she hopes to be able to enjoy these things well into her old age, joking:
"But when I get really old, I'm going to start taking a lot of vitamins because I only want to be able to eat dessert for the rest of my life."
Zeta-Jones confessed that the only reason she eats as well as she does now is that she knows she has to keep her body healthy and fit.