"Charlie's Angels" star Cheryl Ladd and her second husband, Brian Russell, have been married for over four decades, and they enjoy being grandparents to their biracial grandkids.
Having a balanced love life and career in Hollywood is not easy, and Cheryl Ladd, best known as Kris Munroe in the ABC TV series "Charlie's Angels," knows it firsthand.
Divorcing her first husband, TV producer David Ladd, was "difficult to go through." She felt stuck in a "whirlwind of self-doubt" and pain, and she couldn't find peace. It was especially hard for their daughter Jordan because she was only five years old.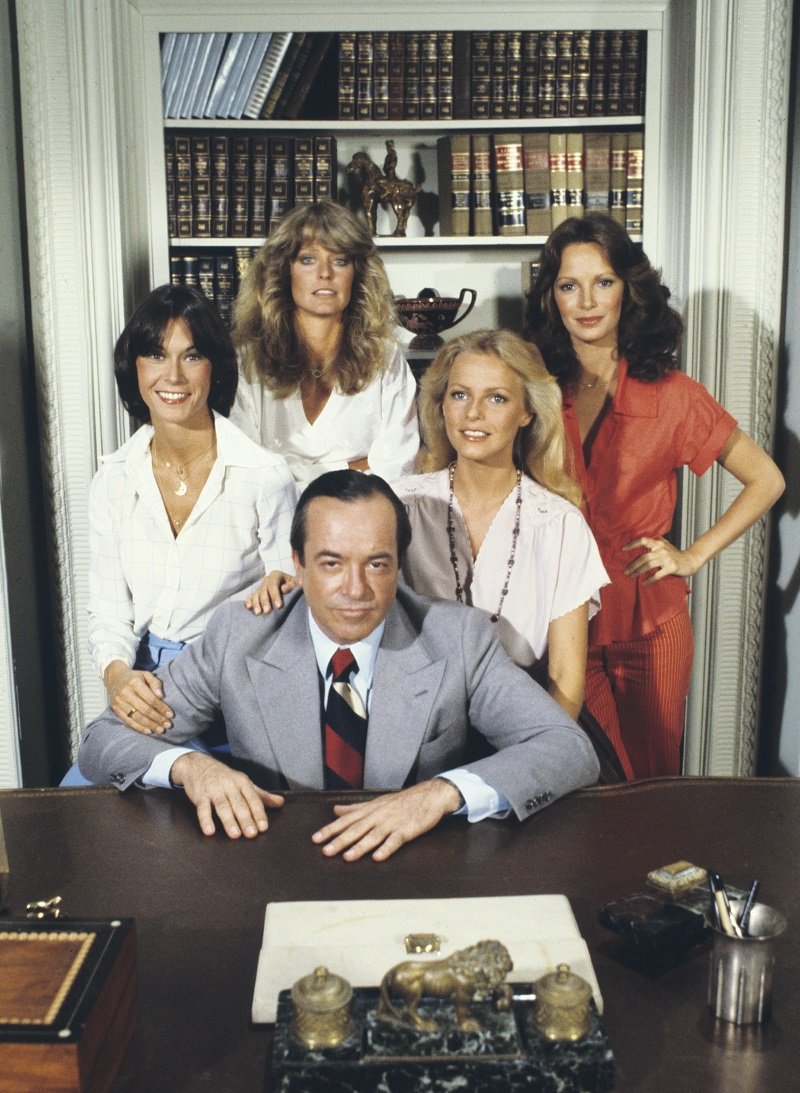 Farrah Fawcett, Cheryl Ladd, Jaclyn Smith, Kate Jackson, and David Doyle in November 1978 | Source: Getty Images
Living with Another Actor
The former couple tied the knot in 1973 and lived with their daughter, "Inland Empire" actress Jordan Ladd, in West Hollywood Hills most of their time together.
When they renovated their home in 1978, they moved to the Holmby Hills home that David's father, Alan Ladd, built in 1949. They shared the property with David's mom, Sue.
Before becoming a TV producer full-time, David was an actor. Unfortunately, he failed to have a steady workflow. He admitted his acting career some years were "terrific," and others were awful.
In the late 1970s, things stalled. Although David regularly prepared morning coffee and drove Cheryl and Jordan everywhere, he denied being a househusband.
Cheryl seemingly had no problem with it. She considered a positive influence for Jordan that she and David had a healthy and equal relationship.
As per Jordan, she spent the most time at school. Jordan would also visit Cheryl on film and TV sets, depending on their schedules. While the "Charlie's Angels" star loved her acting career, being a wife and mother was the most important. She said:
"I see Jordan more than any other working mother I know. I miss the South Dakota upbringing for her because I had it — she doesn't know."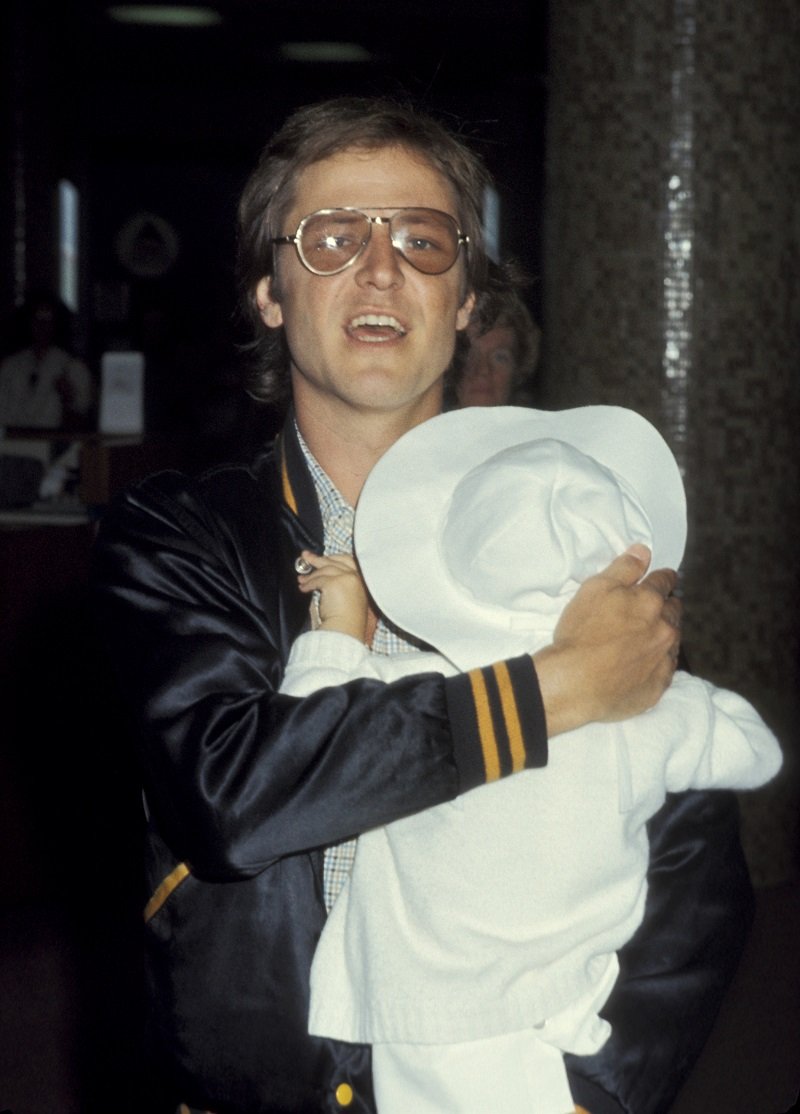 David Ladd and daughter Jordan Ladd on June 11, 1977 in in Los Angeles, California | Source: Getty Images
Before divorcing, Cheryl and David had big plans. They created a production company to work on a series and handle the variety specials specified in her contract with ABC.
They also wanted to work on a docudrama about child abuse to educate people and prevent kids from being beaten. David and Cheryl divorced in 1980, and after praying a lot, she found a "peaceful place."
Blending her and Russell's families wasn't easy.
Giving Love a Second Chance
Although going through the divorce was challenging, Cheryl moved on quickly and gave love a second chance. The lucky one was music producer Brian Russell, a Christian as devout as his famous wife.
Cheryl and Russell married in January 1981, but they met when she was still in a relationship with David. The actress teamed up with Russell in 1978 to write her song "Think It Over."
However, they only started dating in the fall of 1979. Their relationship raised many eyebrows, mainly because David and Russell used to be close friends.

The music producer explained that the paparazzi and gossip magazines "dragged [them] through the mud" for some time. Luckily, it only made their relationship harder to tear apart.
After "Charlie's Angels" cancelation in 1981, Russell helped Cheryl break the mold and show the world that she was much more than just Kris Munroe.
She sang and danced in acclaimed specials with Ben Vereen and Carol Burnett, and Russell composed many of the songs of her EP, "Fascinated." About their relationship, Cheryl said:
"It's easy to be partners and to bolster each other. Brian is very strong and aware of who he is. He's a stabilizing factor in our lives."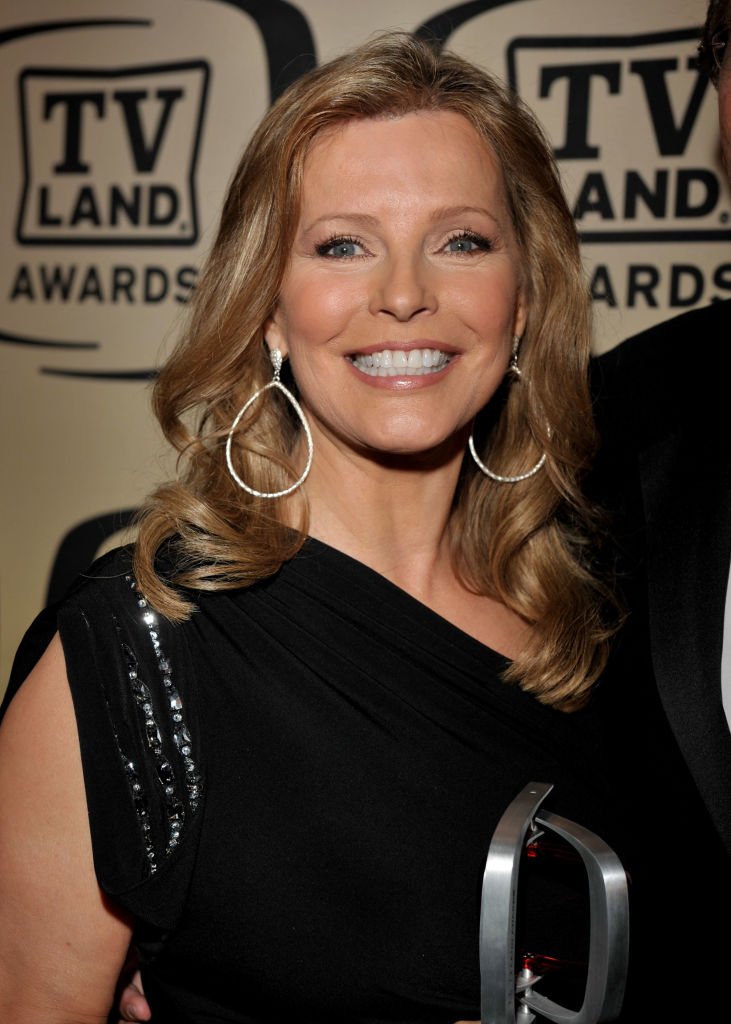 Cheryl Ladd on April 17, 2010 in Los Angeles, California | Source: Getty Images
Changing after Saying I Do
According to Russell, their marriage helped Cheryl mature in her craft. She became emotionally stronger and more in charge of her career and life.
Like Cheryl, Russell shared custody of his daughter with his first wife, Lindsay. Luckily, Jordan and Lindsay got along well and spent some weekdays together.
"There have been good times, horrors, all of that, but by the time you get here, it is just yummy."
In 1983, the couple admitted that having a child of their own was not entirely out of the picture. However, they needed time because Cheryl's career was at its peak.
Although she no longer worked 14 hours a day as she did on "Charlie's Angels" (it was one of the reasons her marriage to David ended in a divorce), she still worked hard.
Luckily, she found a balance between her career and family life and had more time to be a mother and a wife. Cheryl confessed that blending her and Russell's families wasn't easy.

The actress said, "there's so much love and devotion attached." The mistakes parents and step-parents make also become obstacles in the process, but it's all worth it.
Once the families are blended, you get "gifts." In Cheryl's case, she got three grandchildren she loves, Nehemiah, Judah, and Kailah, from Lindsay's relationship.
Apart from that, her relationship with Jordan only got better over time. Cheryl confessed that they were great friends and often had adult conversations.
When Jordan and Lindsay left their parents' home, Cheryl had a "bipolar" reaction. she would either sit on the bed and cry about how much she missed her daughters or feel glad that she could finally "run around naked."
Cheryl and Brian's relationship is still great. They are best friends, and the actress admitted their friendship was the thread that bonded them. She added:
"There have been good times, horrors, all of that, but by the time you get here, it is just yummy. We're always tackling new projects, like building houses, writing books."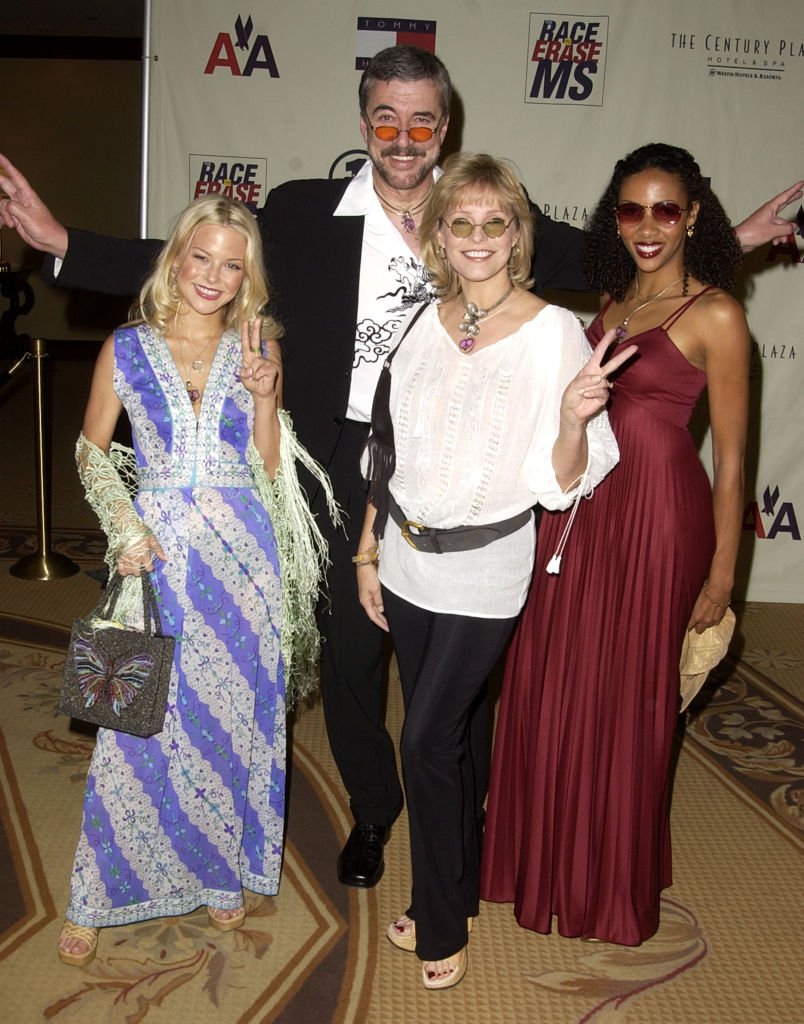 Cheryl Ladd, Brian Russell and their daughters Jordan Ladd and Lindsay Russell in May 2002 | Source: Getty Images
Cheryl finally said they were lucky to have found themselves when they did. They have been married for 42 years and counting, making them one of the longest-lasting couples in Hollywood.
Another celebrity couple that has also been married for four decades is Danny DeVito and Rhea Perlman. They are currently separated, but they admitted they would never get divorced.