Anderson Cooper wanted to become a dad for many years and feared it would never happen for him because of the way his life had turned out. However, he finally became a father in his 50s and adored his children.
Now, he often shows his sons off on social media and talks about how blessed he feels to be their father. He celebrates all of their milestones by taking to social media to mark the special occasion.
This week, Cooper celebrated his youngest son, Sebastian's first birthday by sharing a video of the tot on his Instagram page. The video is a rare glimpse of his youngest child, as he hasn't often posted about him.
The video showed little Sebastian listening to a music box, which Cooper revealed belonged to his mother before she passed away. He then said that Sebastian was a strong and sweet child who loved his older brother immensely.
Cooper gushed that his children filled his heart with joy and love beyond his wildest imagination. He wished the sweet child a happy birthday and ended the caption. Fans soon remarked that Cooper's words were beautiful and that his children were lucky to have such a proud father.
Anderson Revealed His Sexuality
Cooper's journey to fatherhood has not been an easy one. In 2012, he came out as gay. He issued a public statement in which he said he wanted some privacy as a journalist but didn't want to feel like he was hiding anything.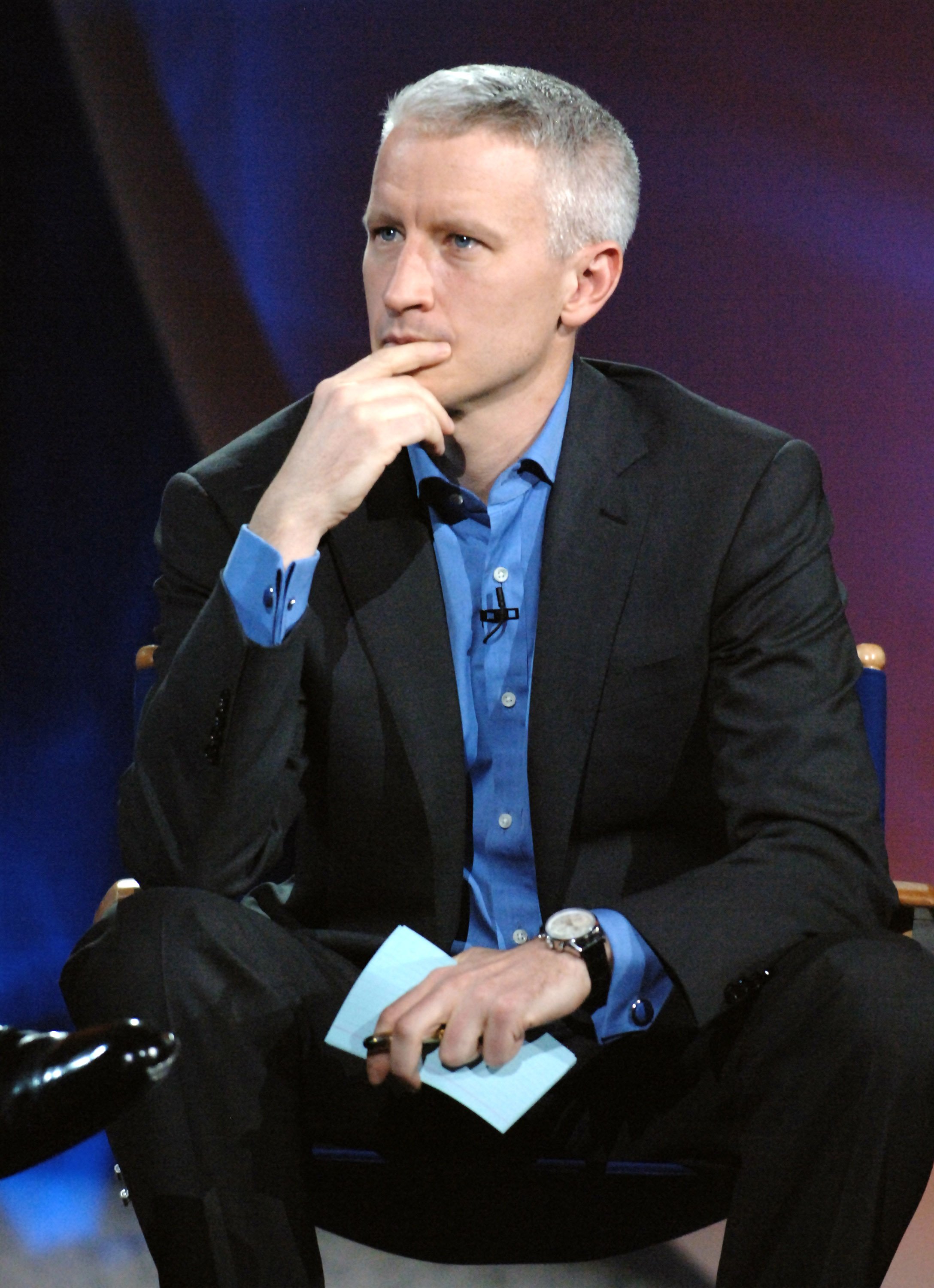 Anderson Cooper during The Comedy Festival – Honoring: Jerry Seinfeld – Show at Palace Ballroom at Caesars Palace in Las Vegas, Nevada, United States | Source: Getty Images
He mentioned that he felt it essential to come out so that he could stand up against bullying of other people facing a similar situation. Cooper confirmed he was comfortable and proud of himself.
While he was happy to come out to the world and share his sexuality, he confessed that when he was younger, he thought it would mean he could not have children. When he finally became a father, he once again said he didn't think it would be possible for him.
He posted a photo of himself and his son, who he welcomed via surrogate. He introduced his son as Wyatt and said the little boy was named after his father. Cooper confessed he wished his mother and father were there to witness the birth of his son.
He Regrets He Didn't Have Children Earlier in Life
Anderson was 53 when his son Wyatt was born. He surprised his fans with his son's arrival and mentioned how grateful he was that he was finally able to bring a child into the world in his early 50s.
Two years later, in 2022, he announced the birth of his second son, Sebastian, while on live television. He then shared the clip on his Instagram account and said he announced the birth of his son last night.
He started the announcement by talking about his first son's birth, saying what a loving and intelligent child he was. He then showed a photo of Wyatt smiling and said he was so happy in the picture because he was now a big brother.
The journalist then said that his name was Sebastian and that he was happy and healthy, and that even his hiccups were cute to the family. Cooper believed that his son already seemed wise and thoughtful.
Talking about what it felt like to finally complete his family, he mentioned that he wished he had started sooner. He said:
"It feels like my life has actually begun. And I sort of wonder, what was I waiting for? This is a new level of love. It's unlike anything I've experienced, and yet it's also very familiar and incredibly special and intimate."
He described being a father to his two young sons as "a dream come true." He then said he felt ridiculous that he thought his life had only begun when he turned 53, but he couldn't imagine it another way.
Cooper says that becoming a father has changed him for the better. He mentioned his sons had given an order to everything, which caused him to become more organized and focused on his daily tasks.