In his almost 50 years, David Beckham remained a caring son. He finds a lot of time for his beloved 74-year-old mother, Sandra. They cook, eat, and watch tennis together, and he enjoys being with her and showing off their photos.
When Ted and Sandra Beckham welcomed David Robert Joseph, he was the only boy among three children. The second-born Beckham child lived on the outer edge of a London farmland where his father worked as a kitchen fitter and his mother a hairdresser.
The family relocated to the area from Leytonstone when David was still a child. The future soccer star attended Boy Scout camp, had frequent visits with his grandparents, and was a regular churchgoer.

Ted helped coach a youth soccer team David joined when he was eight. Two years later, the future star had scored 100 goals, and at age 11, he'd a national skills competition which got him noticed.
When he was 12, Manchester United contacted his parents for the first time, and that's how he became a global star. Although they lived among Tottenham and Arsenal fans, David's parents supported Manchester United.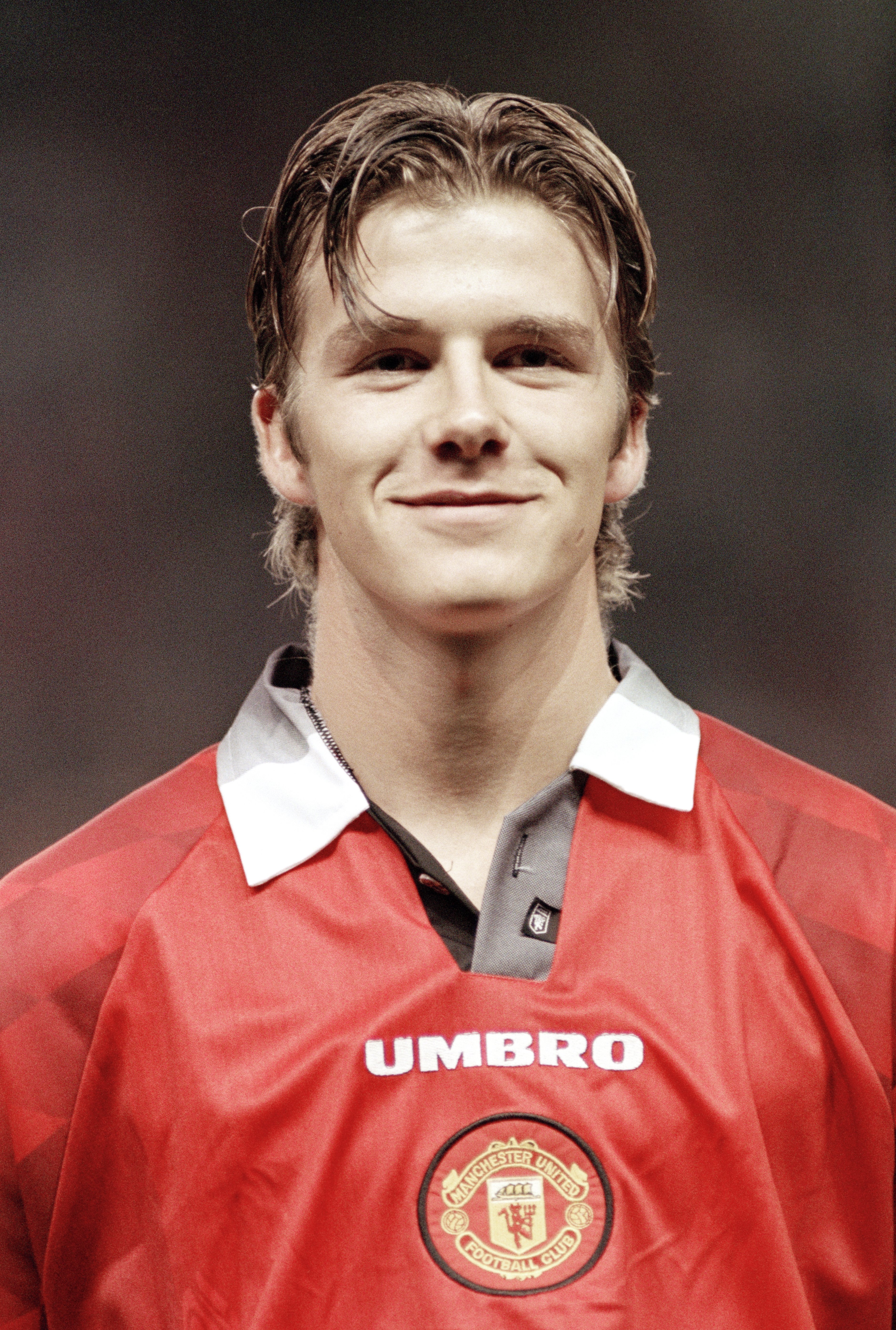 David Beckham of Manchester United poses before the UEFA Champions League match on September 25, 1996, in Manchester, England | Source: Getty Images
The love that David received from his parents endured into adulthood, and over the years, he's been able to reciprocate it. He's gone above and beyond to make his mother feel treasured.
How Does David Spoil His Mother with Ordinary but Sweet Things?
David was keen on being in the kitchen and frequently cooked for his wife, Victoria, and their children. The soccer player once confessed that he was obsessed with making a perfect risotto and shared the secret of stirring while adding the ingredients constantly.
The aspiring chef said he loved cooking because it relaxed him and his children enjoyed it too, especially when he made Milanese risotto with saffron. The star was so passionate about cooking that he even foraged his ingredients!
In 2020, he shared a social media photo where he was kneeling with a basket full of herbs; however, this time, they would be used for a fall wreath. The year before, he shared an image of him, his daughter Harper, and his mother working together to prepare a meal in the kitchen.

In 2022, David uploaded a lovely picture of him and his mother sitting at the kitchen table with a feast before them for dinner. He revealed how they had his favorite childhood food, which included chips, gammon, fried egg, coleslaw, pineapple, and mushy peas.
The mother [Sandra Beckham] and son [David Beckham] pair looked matched in white and brown clothing.
The star also spoiled his "amazing" mother with ordinary and not expensive things like some tea and jam doughnuts. Besides bonding by eating meals and cooking together, David and his mother had one activity that kept them close.
Son and Mother Still Have Joint Hobby
In July 2022, David, then 47, attended a Wimbledon match where he sat with other sports celebrities in the Royal Box. The soccer star accompanied Sandra, then 73, a big fan of the sport.

The former England captain and his mother had attended several matches at the All-England Club over the years. The duo even posed together for a photo while at the stadium, with David captioning the post:
"Amazing to be at Wimbledon one of my favourite days of the year … even more special to enjoy some great tennis with my mum …"
The mother and son pair looked matched in white and brown clothing. Sandra wore a white suit with a brown blouse and matching heels, while her son was dressed in white pants Ralph Lauren, a brown jacket, a striped shirt, and brown shoes.