TV actor Don Diamont who played Brad Carlton on "The Young and the Restless" and Bill Spencer Jr. on "The Bold and the Beautiful," turns 60 today. Diamont is a father of seven and has been married twice.While starring in "Young & Restless," Diamont welcomed four sons with his now-former wife, Rachel Braun.
The pair were married from 1994 to 2002 and had Alexander, Sasha, Lauren, and Luca.Following his exit from the soap opera, Don later appeared in "The Bold & The Beautiful" in 2009. While on the show, he married actress Cindy Ambuehl at the Chateau de la Chevre d' in Enze, France.
He grew his family as he and his wife welcomed twin boys Anton and Davis in January 2003. Don also stepped up by raising his sister Bette's son Drew Mazur following her departure. He now regards his nephew as his own son.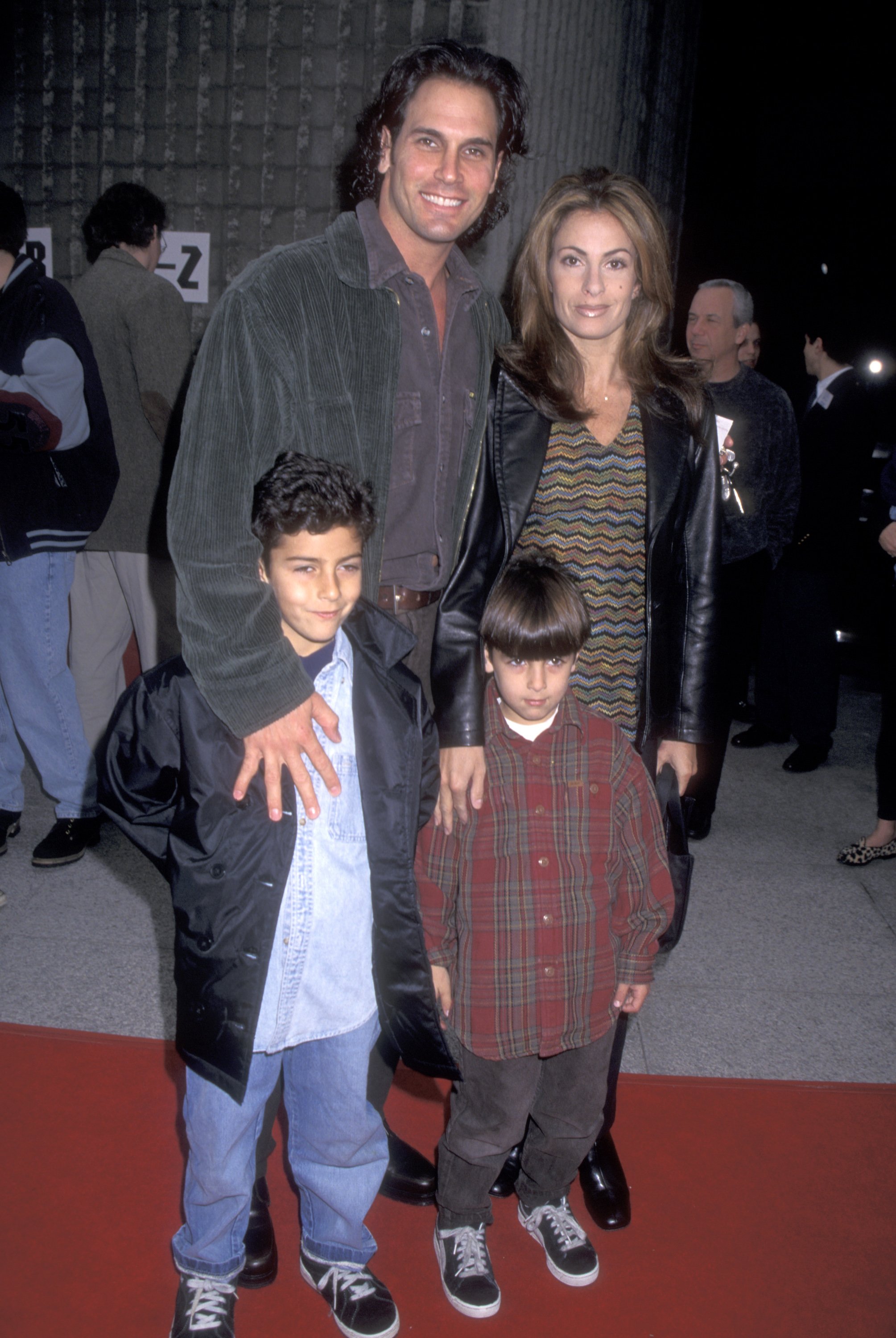 On Father's Day in June 2016, the New York native shared a group family photo of him and his seven grown kids on Instagram, widely smiling. "HAPPY FATHER'S DAY!!!" he captioned his post.
The family picture appeared to be taken at the beach side as the children stood in unison with their father, who had his one arm wrapped around two of them.
What Did Diamont Say about Being a Father?
Diamont has always wanted to be a dad and spoke frankly about it in his memoir, "My Seven Sons and How We Raised Each Other." In June 2018, the soap star also delved into family loss as he lost his dad and older brother and expressed deep sadness because of their sudden deaths.
Diamont said he had hoped they would live long enough "to meet my wife, my children, and to share experiences. That was just gone almost in the blink of an eye. Those scars remain."
The father of seven expressed his desire to have kids and revealed that he strongly wanted to be a boy dad to replace what had been removed from his life:
"I wanted children. I candidly write in the book that I wanted to have sons. I wanted back what was taken from me. I wanted to recreate that."
As such, he was "blessed" with only two biological sons, Alexander and Luca, whom he shares with Braun. After that, Diamont said he had been "rewarded" multiple times with more boy children though not biologically his.

Braun also has two more sons, Lauren and Sasha, who are Diamont's stepsons, but he preferably refers to them as his own sons. Diamont said when he and Braun split, he made it his business to make Sasha and Lauren understand that he would always be a part of their lives despite separating from their mom:
"I will always be there for them. I'm here, and I'll always be here."
Moreover, in June 2016, the Hollywood star posted a collage featuring him, his sons, his wife Ambuehl, and an infant child on social media.
The little one might be Diamont's first grandchild as he wished him a happy birthday, but he has yet to confirm whether the child is his grandchild.
How Does Diamont Spend Time with His Family?
As a father, Diamont considers himself a regular dad because of how he chose to raise his brood by teaching them to be down-to-earth. The kids grew up in Santa Monica, California:
"I'm just another dad."

Diamont explained that he and his spouse are mainly prone to staying indoors when they're off from work, leaving room to pay more attention to their children:
"My wife and I, we're homebodies. Working in daytime has allowed me to have a very normal, more or less 9-to-5 kind of life."
Despite the mainstream success he has achieved in his acting career, the TV star said it amounts to nothing if he does not have the full support and love of his loved ones. Diamont once stated that his family is his "greatest joy."
He also ensures that he includes them in work events as he took his wife Ambuehl to "B&B's" "HOLIDAY PARTY," he wrote on December 17, 2022. He shared photos from the event on Instagram, featuring his wife and some of the cast of the drama series.
On September 29, 2022, Diamont posted a picture of six of his sons and admitted that he was unaware that "it was National Son's Day until…NOW. Love our boys!!" Diamont was also reported to be working on a new book about fatherhood which is yet to be titled.