Can you believe it's been 40 years since an animatronic alien named E.T. told an adorable blonde-haired little girl named Gertie played by a 7-year-old Drew Barrymore that he wanted to phone home?
We can't, and neither can Drew Barrymore. The Golden Globe winner and talk show host recently welcomed Dee Wallace, who played her mom on the classic film, to The Drew Barrymore Show.
Barrymore's reaction was pure joy after she read the teleprompter and Wallace, 73, stepped out.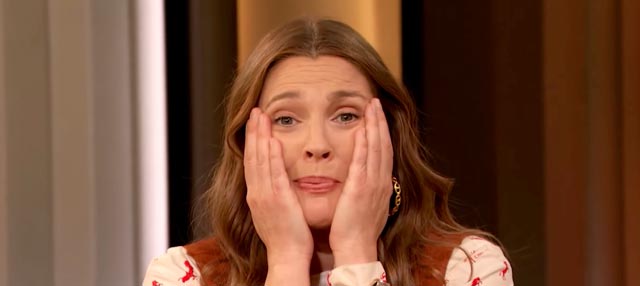 Screenshot
The two took a moment to reconnect before they talked about their time playing mother and daughter in Steven Spielberg's E.T. the Extra Terrestrial.
A photo of the two of them flashed on the screen, and Wallace recalled the time they first met on the set.
"And Drew comes up to me and she says, 'Hi, I'm going to sit on your lap now.' And I said, 'Well, come on up Drew.'" she said. "I mean, I knew you were going to be a director/producer back then,"

Barrymore, who got her big start after playing Gertie, claimed she knew all the tricks of the trade with E.T., though Wallace told the audience, "do not believe that for a moment."
She then went on to tell a story about how the crew found 7-year-old Barrymore in a corner talking to E.T.
"They would put E.T. in a corner when he wasn't working, and we found Drew and she's over there just talking to him," Wallace said. "And from that time on, Steven had two guys on E.T. at all times so that any time you went over to talk to him his eyes could work and his head could go up and down and he could respond to you."
Wallace also recalled when the two had to film E.T.'s death scene.
"Being the mother than I am with all the kids that I work with, you were on an adjoining sound stage and I went over and I said, 'Okay, Drew, now we're gonna go shoot the scene where E.T.'s dying. But you know he's not really dying, sweetheart. He's acting, just like we are, okay?'"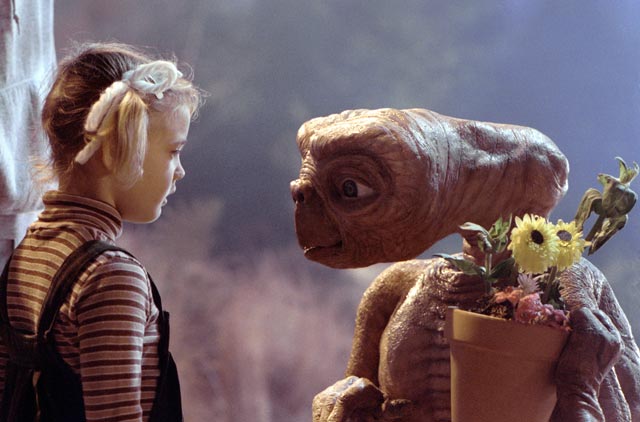 Sunset Boulevard/Corbis via Getty Images
Barrymore reportedly assured Wallace she was a seasoned actor and knew what to do.
"I know, Dee, do you think I'm stupid?"
But when they walked onto the set, Barrymore broke out into tears.
Watch the actresses adorable reunion in the video below!