Despite living a colorful rocker life in his heydays, Eddie Van Halen spent his last two years alone and later confessed love to his ex-wife despite being married. Let's look into the music legend's life and tragic end.
Born in January 1955, Eddie Van Halen grew up to become one of the most incredible guitar players in rock history. With his music career reaching its peak, Halen's life hinted at perfection when he met the beautiful Valerie Bertinelli.
After appearing on "One Day At A Time," Bertinelli quickly became America's favorite girl next door. At only 20, her brothers invited her to a Van Halen concert in Shreveport, Louisiana, and when she met the guitarist, it was love at first sight.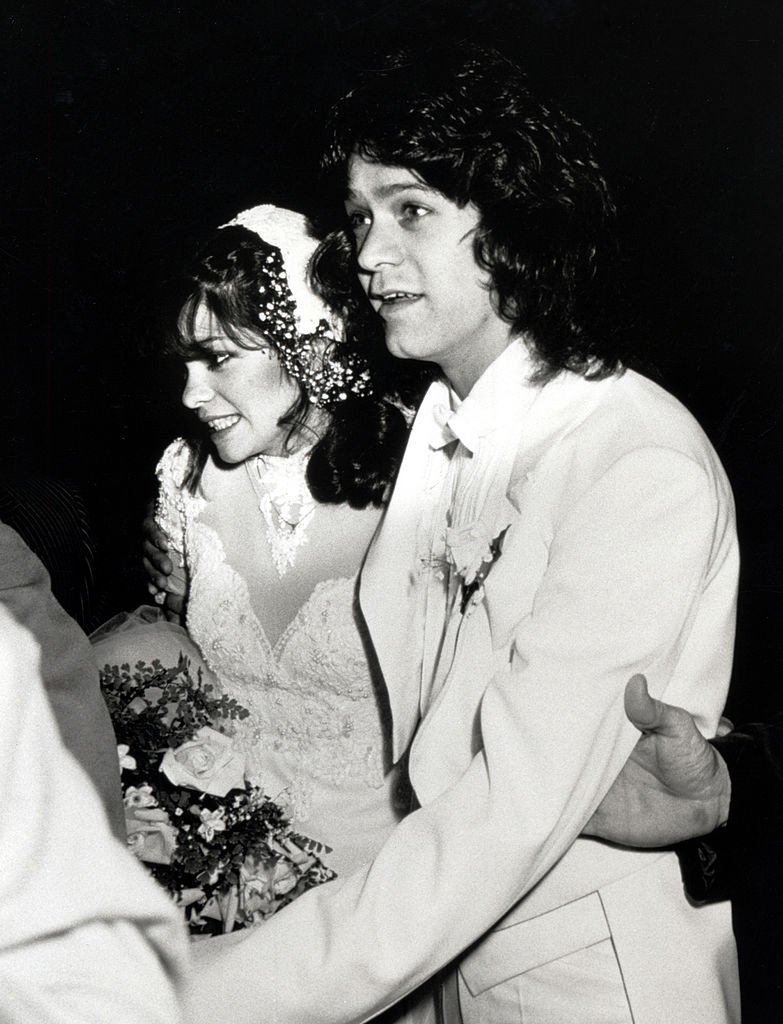 Valerie Bertinelli and Eddie Van Halen at the St. Paul's Catholic Church in Westwood, California | Source: Getty Images
They Married within Months of Meeting
Bertinelli fell hard and was pleasantly surprised when three days after the concert, she got a call from Van Halen asking her if she'd meet him. She recalled:
"So I went out and visited, and we never separated from then on."
Despite Van Halen's bad boy image, Bertinelli felt he was a gentleman, and soon after they started dating, he insisted on sleeping in a separate bed because that is the kind of gentleman he was.
Their relationship progressed fast, and within eight months of the first meeting, they already had a date set for their wedding. However, Halen had taken up an unpleasant habit in the months leading to their big day. He was drinking and smoking every day, despite his manager, Noel E. Monk, asking him to refrain.
He promised to stay clean on his wedding day, and on the morning of April 11, 1981, the two lovebirds walked down the aisle at St. Paul's Catholic Church in Westwood, California.
After the ceremony, Monk helped the newlyweds navigate the horde of paparazzi until they safely got to their waiting limo. But when guests arrived at the historic Grayhall mansion in Beverly Hills for the reception, Halen and Bertinelli were nowhere.
Monk would find them in one of the mansion's bathrooms. As it turns out, Halen had managed to get intoxicated in the short time they had disappeared, and now, the sobbing bride sat distraught still in her gown with her hair held back.
It was a far cry from the expectations of her wedding day, but Bertinelli picked herself, cleaned her husband up, and helped him look dapper for their reception. They emerged from the bathroom holding hands and made a spectacular entrance into the ballroom as the friends and family cheered.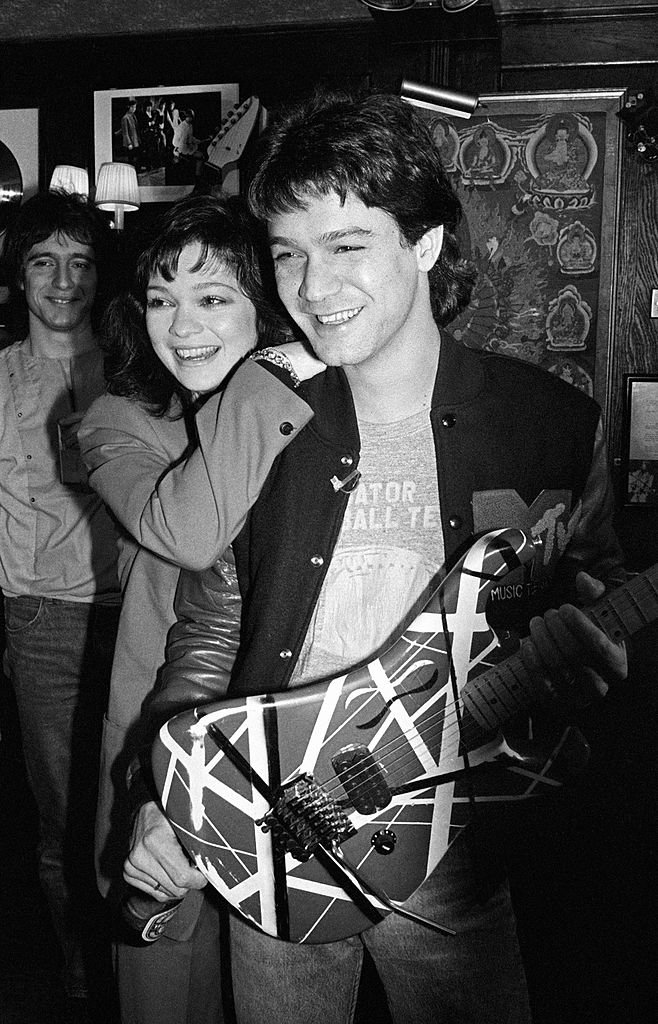 American married couple, actress Valerie Bertinelli and musician Eddie Van Halen at the Hard Rock Café in February 18, 1995. | Source: Getty Images
A Troubled Marriage
Their unusual wedding day may have been a foreboding of a troubled marriage ahead, but Bertinelli had married her idol, which had been enough. After getting married, the couple appeared so in sync that they mirrored each other's gestures in their initial interviews.
To outsiders, they had a picture-perfect marriage. She had married one of the most excellent musicians of their time, and while many girls wanted to be with him, she was the one that had taken home the prize. But looking from the inside, Bertinelli says their marriage was sad, and they had no connection:
"He had his responsibilities of what he had to do, and I had my responsibilities," she says. "And we thought if you just live in the same house, there would be a connection, but no."
Despite a progressively failing marriage, the couple had a celebratory moment when in 1991, Bertinelli gave birth to their son, Wolfgang. They raised their son together for 16 years before they separated in 2007. She shared:
"After Ed and I separated, I thought, I'll finish raising my son. I'll go away, have about 40 cats, and just get nice and fat."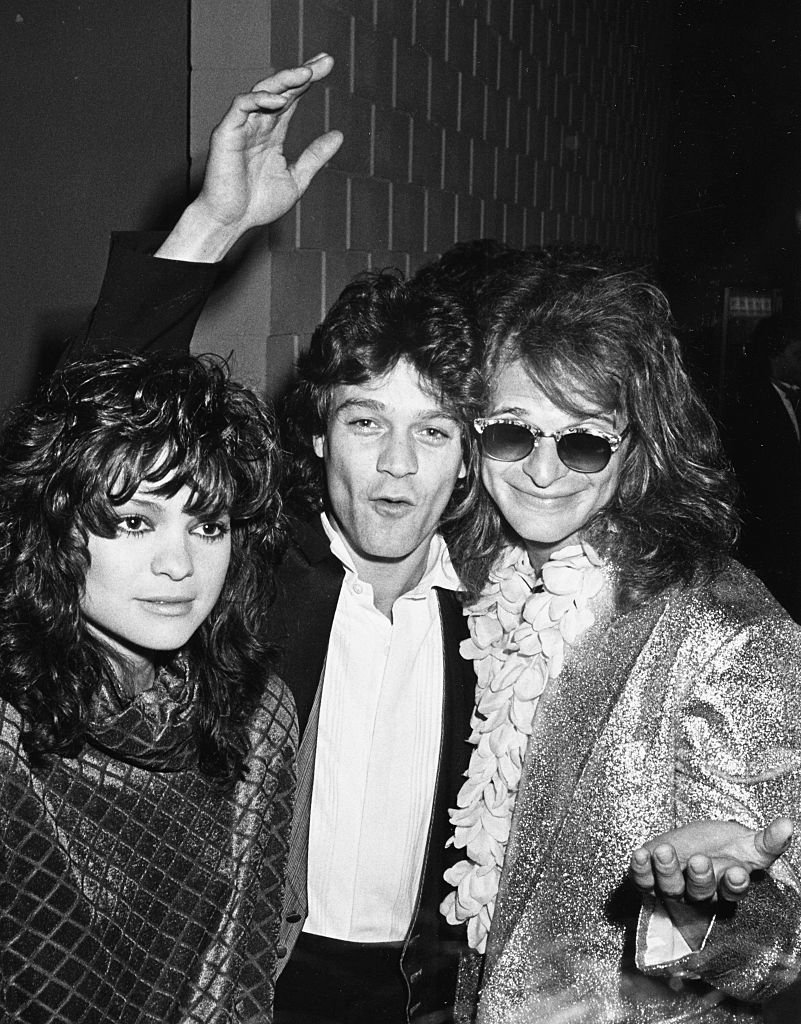 Eddie Van Halen, Wolfgang Van Halen and Valerie Bertinelli sighted at the Los Angeles International Airport in Los Angeles, California on January 29, 1997. | Source: Getty Images
Bertinelli considers motherhood one of her most outstanding achievements and adores her son, who she says often visits with his girlfriend, Andraia. Wolfgang was a bassist for his late father's band Van Halen, which he joined after rocking for a while with his heavy metal band Tremonti.
Bertinelli Could Not Keep Up with the Rocker's Lifestyle
For years, Bertinelli tried to keep up with her husband's rocker lifestyle on Friday and Saturday nights and the weekdays when she wasn't taping "One Day at a Time." But that was only part of her struggles.
She also discovered that Van Halen was cheating on her after overhearing a phone conversation with Van Halen telling another person she assumed was a woman that he could not wait to get out of the marriage.
Proof came a few years later when she received a phone call from an angry man who claimed his wife was having an affair with Van Halen. However, the rocker wasn't entirely to blame for the misfortunes in their marriage.
Bertinelli also confessed that she had been unfaithful. She had cheated on her husband a few years into their marriage with a drummer from a different band, and a few years later, she kissed a woman.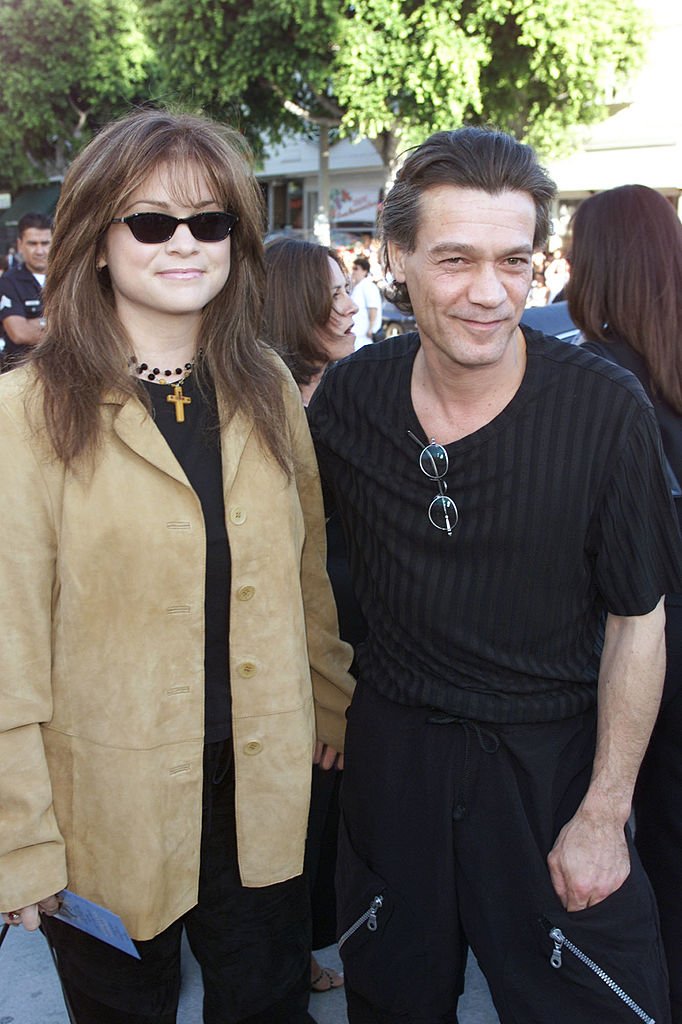 Eddie Van Halen and Valerie Bertinelli at Hard Rock Cafe in West Hollywood, California, United States. | Source: Getty Images
She shared that she'd only been searching for someone to touch, love, and give her the attention she was not receiving at home. She knew it was no excuse to be unfaithful and regrets going down that path. She mused:
"What I should have done is dealt with the problems in our marriage, separated, and then if I want to go do something, I can. But it was a big, huge wrong choice."
Sadly, the challenges in their marriage were too many, and in 2001, after 20 years of marriage, the couple separated, even though they would not get divorced until six years later.
Bertinelli explained that the main reason for the decision was her son, who she did not want to grow up seeing their dysfunctional marriage. "One of the many reasons that Ed and I split up is to give Wolfie a better vision of what two people who are supposedly in love treat each other like." She said, adding:
"Ed and I weren't treating each other like two people that loved each other, and that's what Wolfie was seeing."
That did not, however, make things easier. In a bid to cope, Bertinelli turned to stress eating. She ate jalepeño poppers for comfort and only snapped out of her sad bubble when she started gaining weight.
Despite their troubled union, the couple stayed together even after their separation until Bertinelli was ready to move out. They divorced amicably, and Van Halen even approved her new house to ensure it was close to his house and Wolfgang's school.
Finding Love Again
After her divorce from Halen became final in 2007, she met entrepreneur and film producer Tom Vitale and fell in love. Vitale proposed in March 2010 in Italy, and the pair got married on January 1, 2011, in Malibu. The wedding ceremony was one of a kind, attended by hundreds of guests, including Bertinelli's ex-husband, Halen.
Sadly, after more than a decade of being married, Bertinelli filed for divorce at the Los Angeles County Superior Court, citing "irreconcilable differences."
Van Halen was not one to lag either. He also met and fell in love with Janie Liszewski after she started working as his publicist. Initially, Liszewski was honored to work alongside the legendary musical force and was excited about joining him on the road.
Eventually, they became close and developed romantic feelings toward each other. And on August 4, 2008, as they vacationed in Hawaii, Van Halen got on one knee and popped the question.
A year later, the lovebirds married in the garden of Van Halen's seven-acre estate in the hills above Studio City, California. Van Halen's brother Alex, an ordained minister, officiated the wedding while Wolfgang acted as the best man.
Liszewski looked gorgeous in a bespoke champagne and pink Hanna Hartnell gown paired with a matching bracelet and Bulgari earrings. At the same time, Van Halen and Wolfgang adorned cotton pants by Sy Devore pants, un-tucked buttoned-down shirts, and flip-flop sandals.
The over 100 guests, including Van Halen's ex-wife Bertinelli, watched keenly as the bride's mother escorted her down the aisle, even as Van Halen's "When Its Love" played in the background.
Halen's Cancer Diagnosis
Van Halen was first diagnosed with cancer in 2001 and had part of his tongue removed as part of treatment, but in 2019, he began fighting yet another bout of the illness, primarily in his throat.
Bertinelli would later reveal that Van Halen walked the devastating journey alone as Liszewski had moved out of the house they shared in the last two years of his life.
Nevertheless, Bertinelli got to see Van Halen one Thanksgiving when he came around to her home. She prepared meals for the guests at her home, including her father, brother, sister-in-law, son, and other friends.
After feasting heartily on the meal Bertinelli had spent hours preparing, Van Halen asked to speak to her in private, and as every room in the house was bustling with people, they went out and got into one of their friend's cars.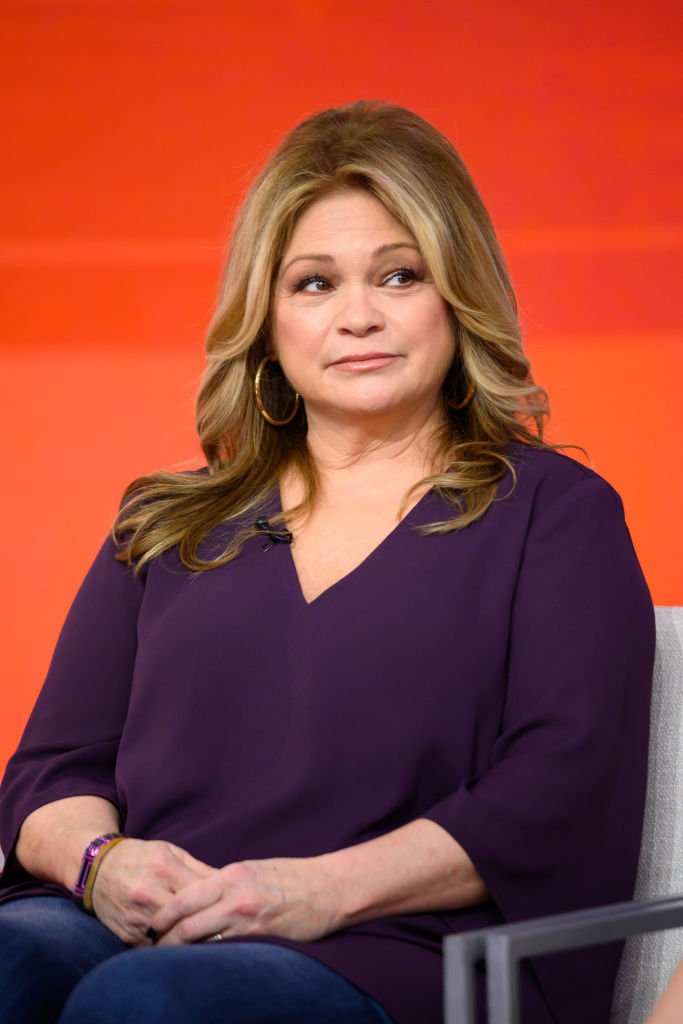 Valerie Bertinelli on Friday, January 24, 2020. | Source: Getty Images
After settling down, Halen handed Bertinelli a smooth black box with a plain pendant-sized pure gold bar inside. He confessed that while he'd been in Germany receiving treatment for cancer, he had thought of her and hence the gift. And with tears in his eyes, he said:
"I hope you don't think it's weird. You know that I bought my ex-wife this gift and I didn't get my wife anything. I just love you."
She said she loved him back but would also later say that she knew his then-wife also loved him, and they were still trying to remain close despite not living together at the time.
Van Halen's Final Days
By late September 2020, Halen's cancer had taken over, and he spent all of his time in hospital. Bertinelli and Wolfgang devoted every day of Van Halen's hospital stay to being with him.
He was not alone in his last days. He was always in the company of his loved ones, including his wife, Liszewski, and his brother Alex. Sadly, on October 6, 2020, Halen breathed his last, but not before telling Bertinelli and Wolfgang that he loved them.
Despite being long divorced from Halen, Bertinelli disclosed that they still shared a very close bond, a relationship so complex and deep that others did not understand. They continued to love each other even long after their marriage failed.
Liszewski shared her condolence message on Twitter, saying that despite their marriage not being so easy, they always shared a connection. She tweeted:
"My husband, my love, my Peep. My heart and soul have been shattered into a million pieces. I never knew it was possible to cry so many tears or feel such incredible sadness."
Despite being divorced for the last two decades, Bertinelli shared on the Kelly Clarkson show that she could still feel Halen's presence. The "Taken Away" actress shared that years earlier, she had made a pact with him that if she ever saw a particular bird, she would know he was there.
Years later, she saw three birds, and in confusion, wondering whether three birds still signified his presence, she "spoke" to Halen, saying he should send a flock of birds if he were there. Before the sentence could leave her mouth, a flight of birds flew by.