American Actress Ellen Corby was best known for her role as Grandma Walton on the CBS series "The Waltons." Off-the-screen, she played a real-life grandma to one of her cast members, Jon Walmsley.
Having shone in showbiz for over three decades, Actress and Screenwriter Ellen Corby finally landed the role that would mark her big break in Hollywood.
As the matriarch and lovable grandmother of the Walton family, the legend captured hearts with her unmatched prowess, easily becoming a favorite of both viewers and her colleagues on set.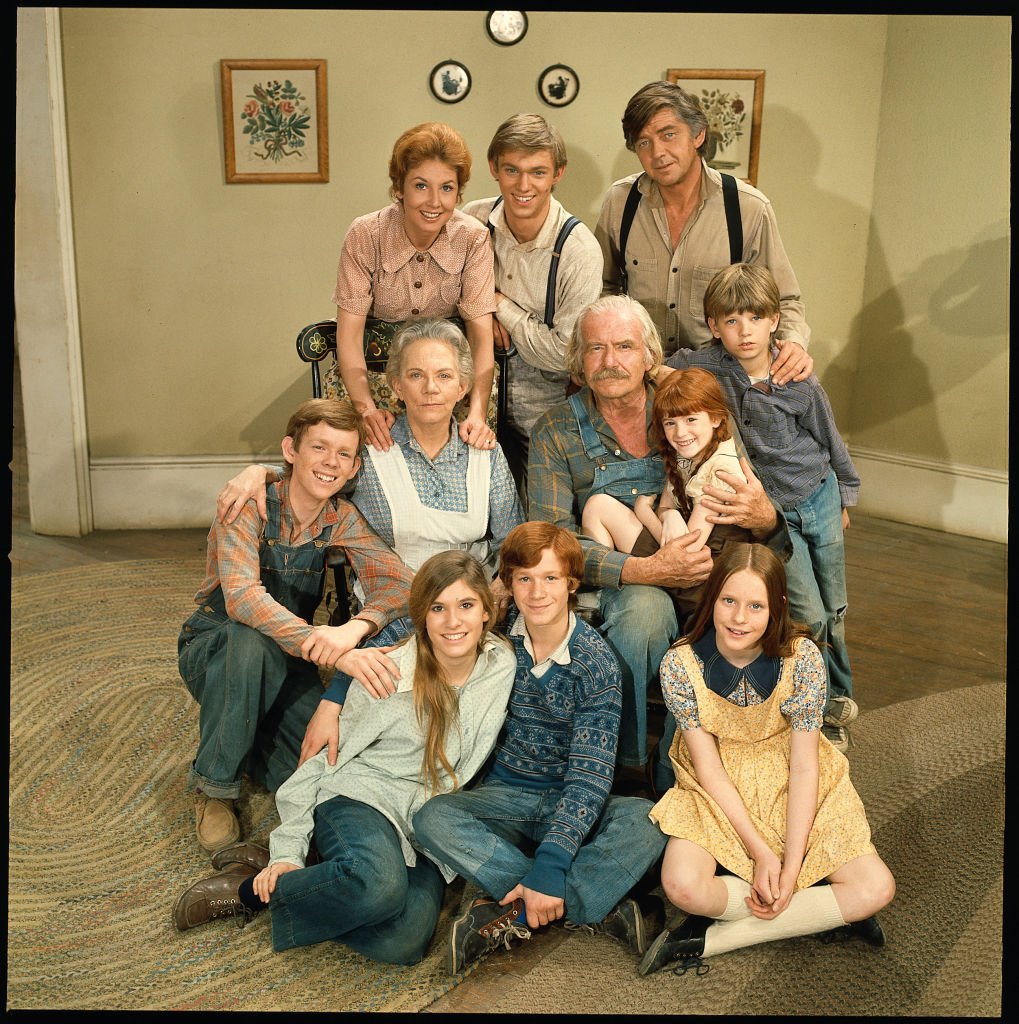 The cast of the hit television series "The Waltons" poses for a promotional photo on January 1, 1972. | Source: Getty Images
Ultimately, that easy-going personality, with which she upheld her onscreen family on "The Homecoming: A Christmas Story," helped her reprise the role in the 1972 series "The Waltons."
Aside from snagging her fame, fortune, and a work family to support her through moments of crisis, the franchise led the actress into the path of Jon Walmsley, her would-be "adopted grandson."
A Grandmother on Set
Although she ventured into the movie scenes in her youth, Corby was already in her sixties when she joined the cast of "The Waltons" as Grandma Esther Walton.
Naturally, as the oldest woman on set with a big heart, she became a grandmother figure to everyone, especially all the child actors.
In a 1973 interview, the icon gushed about her bond with the seven lucky youngsters. She revealed she considered them her grandkids, adding that she was the grandma around the set.
Having never had kids of her own or grandkids, Corby was more than glad to fulfill the role, which was admittedly what she always wanted.
The child actors also had the privilege to enjoy the love of the most coveted grandmother figure in the '70s TV screens, which is a win-win situation for everyone.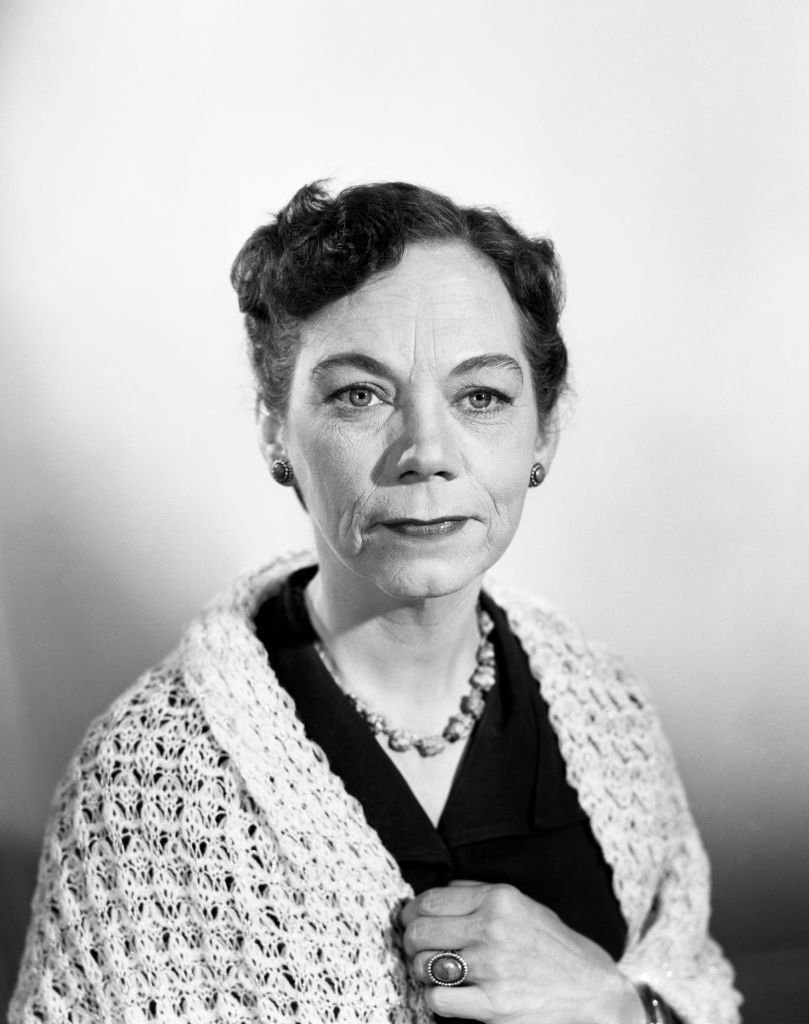 Ellen Corby stars as Mary Ellen Fenway in CBS series "The Whistler," on February 3, 1955. | Source: Getty Images
A Special Grandson
While Corby had enough love to go around for her on-set grandchildren, she had an especially close bond with the Jason roleplayer, Jon Walmsley. Their connection was so intense that it was no secret who the legend considered her favorite grandkid.
In an interview, the "It's a Wonderful Life" star admitted her shared bond with the boy. She said since he had no grandma and she had no grandkids, they decided to adopt one another.
Walmsley also confirmed those assertions on occasions, admitting they had become each other's family. Notably, some of the tragedies Corby experienced in life fostered her relationship with Walmsley.
The icon lost her husband long before the show commenced, leaving a hole in her heart. However, it was nothing compared to the feeling of emptiness that engulfed her following her mom's demise in 1963.
Corby considered her mom the most important person in her life. Hence, her loss led her on a search for something to breach that gap. Luckily, she found her "The Waltons" family, and ultimately, Walmsley.
The duo remained inseparable for decades, accompanying each other on special events, award shows, and important milestones.
Corby's Remarkable Life
Born in 1911, Ellen Corby, nee Hansen, enjoyed 87 successful years on earth before passing on. She spent six decades of those years making her mark in showbiz and stamping her name in the sands of time.
The Emmy Award-Winner kicked off her career in the 1930s, first serving as a script girl, before eventually venturing into movies and television. She quickly made her name as a character actress, starring in over 100 feature films in her lifetime.
Since then, the now-66-year-old has reprised his role as Jason in six reunion specials of "The Watsons."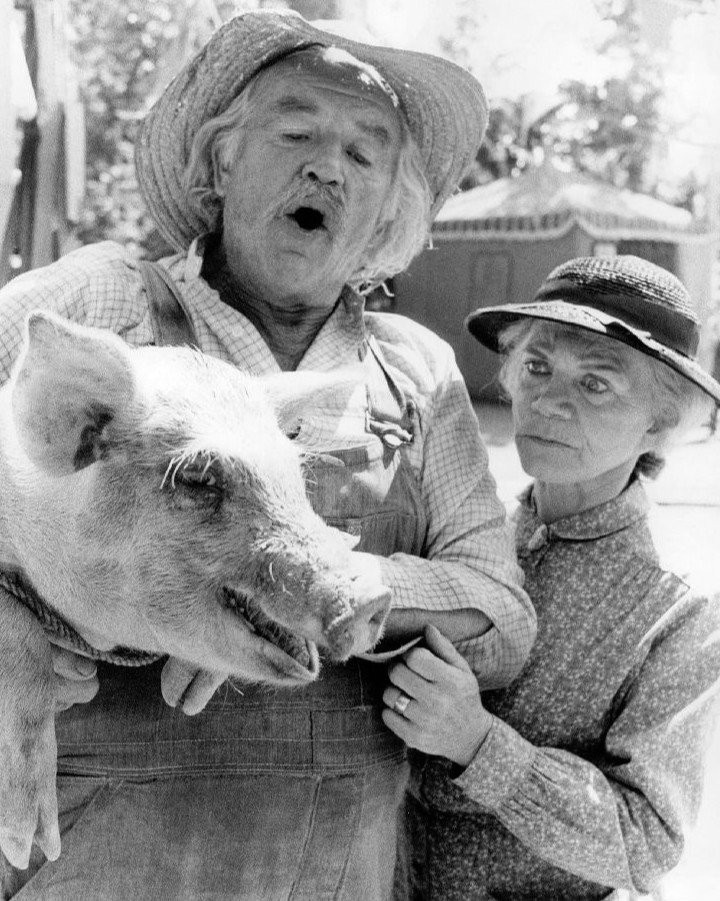 Publicity photo of Will Geer and Ellen Corby as Grandpa and Grandma Walton from the television program "The Waltons." | Source: WikiMedia Commons Images, Public Domain
Off the camera, Corby, born in Racine, grew up loving her immigrant parents from Denmark. In 1934, barely two years into her career, she married Film Director and Cinematographer Francis Corby.
Their marriage lasted for about ten years before their divorce in 1944. They had no children together. She spent the next decades of her life focusing on her career while battling heart-wrenching losses, health scares, and the competitive world of showbiz.
Corby eventually succumbed to her declining health in April 1997 at the Motion Picture and Television Hospital in Woodland Hills.
A Lifetime Friend
With no biological kids or grandchildren, Corby was survived only by her friend of 45 years Stella Luchetta who was by her side until her last breath. Notably, Luchetta was the fortunate recipient of Corby's last words on earth, "love you."
While their relationship raised brows throughout its tenure, its definite nature remained a mystery. Some considered Luchetta as Corby's caregiver, while others believed they were simply good friends.
However, one undeniable fact was that the pair had been inseparable. Corby and Luchetta met in 1954, kicking off a lasting relationship best described as "a well-known secret."
Luchetta was reportedly Corby's lover. However, the pair allegedly managed to keep their affair under wraps. The actress's onscreen marriage to Will Geer (Grandpa Walton) supposedly served as a front to mask their romantic escapades.
Walmsley's Life after the Show
Jon Walmsley played one of "The Walton's" beloved grandkids, Jason Walton, whose love for music singled him out among his siblings. He kept fans glued to their TV screen and gossip columns for nine seasons before the series went off-air in 1981.
Since then, the now-66-year-old has reprised his role as Jason in six reunion specials of "The Watsons," which aired in the 1980s and 90s.
Additionally, the actor has made appearances in movies like "7th Heaven," "It's Always Sunny In Philadelphia," and has been a host of TV shows.
He also carried on his music pursuits, releasing several hit songs over the years, including the 2017 blues-inspired album "Goin' To Clarksdale." Way to make his "grandma" proud!