George Strait and his wife Norma have a romance that would fit right into a fairytale; however, their paradise is not immune to troubles. In the past, the pair suffered profound tragedy and were even separated for some time; however, they survived those stormy waters and are now looking at a new horizon.
Love is great, and not everyone finds it early enough; however, George Strait did. The first woman he ever loved ended up being his wife, and how it all unfolded seems like something a genius scriptwriter would put together for a romantic movie.They grew up around each other, and one day he asked her out on a date.
She agreed, but that was not when they started dating. After the date, they did not meet again for a long time until one day; he realized that he might miss out on a great deal, so they started going out again.

George had been right, and in the years that followed, he realized just how close he had been to losing one of the best things that had ever happened to him.
Tragedy in Paradise
George's relationship with Norma has been great; however, it was not spared from terrible events threatening to sever their union. George and Norma had two kids together, George Strait Jr., a.k.a. Bubba, and Jennifer Strait.
They had their bickering just like any normal siblings; however, Jennifer had perfected the art of making her brother feel like he won.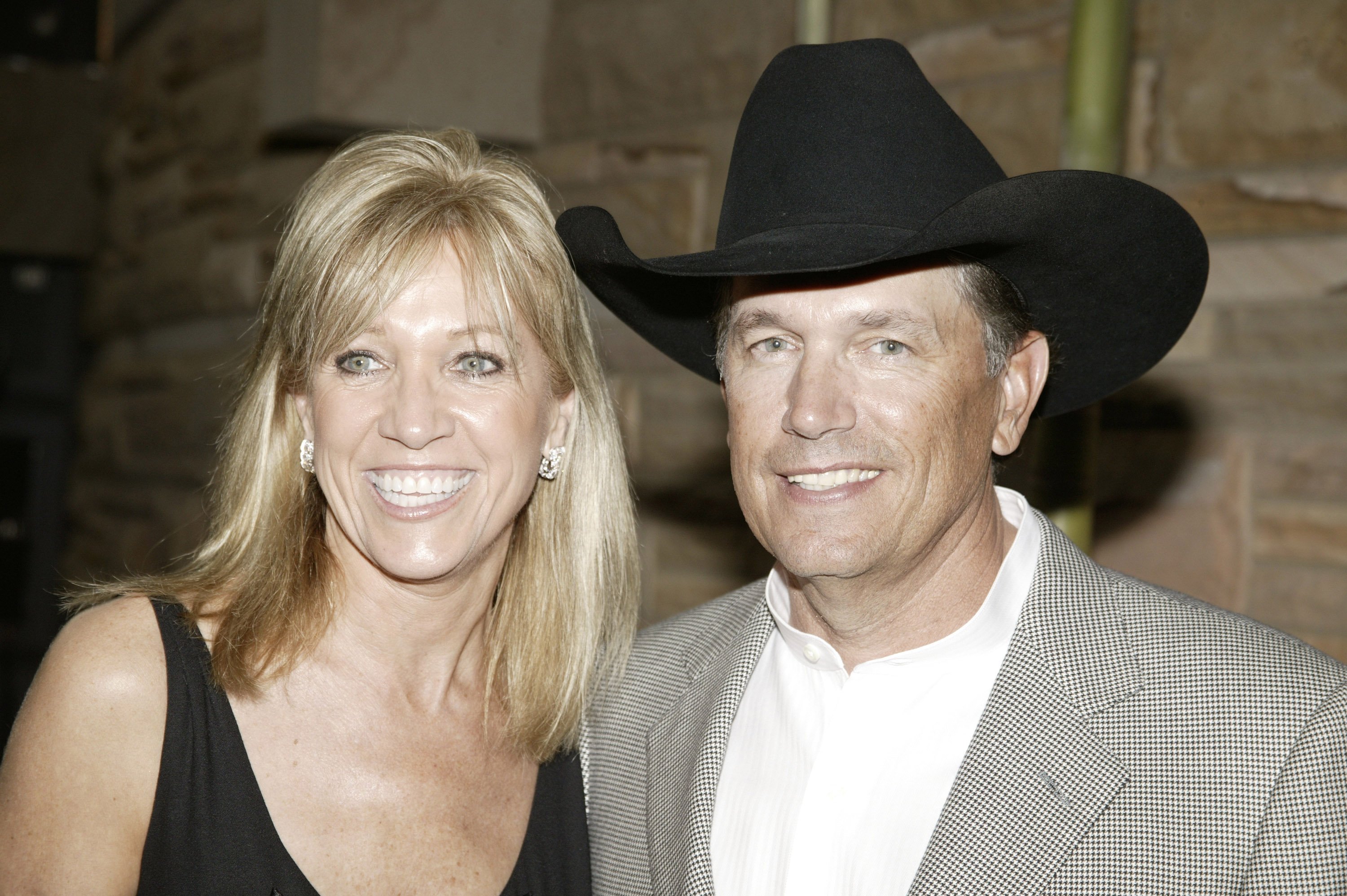 George Strait and Norma on the red carpet during the 2007 Country Music Hall of Fame Medallion Ceremony. | Source: Getty Images
Jennifer was born on October 6, 1972, a year after George and Norma tied the knot; however, her time on earth was cut short due to an accident that happened when she was 13.
The fatal accident happened in June 1986 after a car she was in lost control, rolled over, and crashed in San Marcos, Texas. Jennifer had been with three other people in the car, but she was the only one who did not escape the ordeal.
It was not an easy time for the Strait family, but they mourned their loss and found a way to keep their daughter's legacy alive. They have been able to forward since then; George still makes great music, his wife continues to support him, and their son has gone on to make a great life for himself.
George worked, and Norma stayed home with their son, Bubba, until he got out of high school and went to college; however, after that, she decided to join him on his tours.

The two have always been a team, and the years have not changed that. They suffered hardship in their marriage, but generally, the two have enjoyed years of marital bliss, and their family is healthy.
They Made Their Child's Death Mean Something
George's first child with Norma was Jennifer, and he loved her desperately until her demise. After her death, he released a statement about how much they would miss her and how they were determined to keep her memory alive because she meant everything to them.
In the years that followed the tragedy, George stepped back from the spotlight and stopped giving interviews. Somehow, questions about his loss always seemed to surface in the interviews, and he grew tired of speaking about the painful subject, so he quit talking.
George got even more private with his family after the tragedy; however, he once revealed that the late Jennifer had shared a special bond with her little brother.
George said that Jennifer was an excellent big sister who watched over her brother, George Jr., a.k.a. Bubba, in a way that made him and his wife confident that she would protect him no matter what.
George also said that her brother loved her back just as intensely and always will, even though they could no longer be with her. The two had been like mother and child because of the many years that separated them age-wise.
Of course, this does not mean there was no rivalry between them. According to George, they had their bickering just like any normal siblings; however, Jennifer perfected the art of making her brother feel like he won.

Bubba was born on May 14, 1981, nine years after Jennifer arrived. He graduated from Texas A&M University, where he picked up his career as a competitive rodeo star. After his graduation, he became a Professional Rodeo Cowboys Association team roper.
Bubba loves his job, and so does his father, who enjoys watching him do his thing. Besides the rodeo, Bubba is also known as a singer and songwriter, with three songs he co-wrote and one he worked on solo under his belt.
He is married to Tamara Strait and has been since December 2010. The pair share two kids; Jillian Louise Strait and George Harvey Strait III.

Though it may seem like life has moved on for the Straits after their daughter's demise, the family is still keeping her memory alive. They have done this by creating a memorial fund in her honor. It was created the same year she passed on.
The foundation "promotes charitable causes for children and focuses its donations on various nonprofit organizations, including The Boys & Girls Club in San Antonio and St. Jude's Ranch."
It is not a well-known foundation, but it has been kept running mostly through private donations, which came by word-of-mouth from friends and fans of the family over the years.