Famous chef Guy Fieri is a devoted father to three boys and husband to his wife of 27 years. His sister tragically died at 38, and he, together with his wife, took care of her son. In his 50s, Guy feels very thankful for his family, which has always been his main priority despite his busy work.
Guy Fieri, one of the most famous chefs in the world, celebrated his 55th birthday on January 22, 2023. The star celebrated the special day with his beautiful wife of 27 years, their two sons, and his nephew.
In a September 2022 interview, the chef confessed that he still enjoyed having fun and stayed busy. He anchors six shows, runs 85 restaurants, has a Santo Tequila business with a friend, a production company, and through Espinosa, he has a cigar line called the Knuckle Sandwich.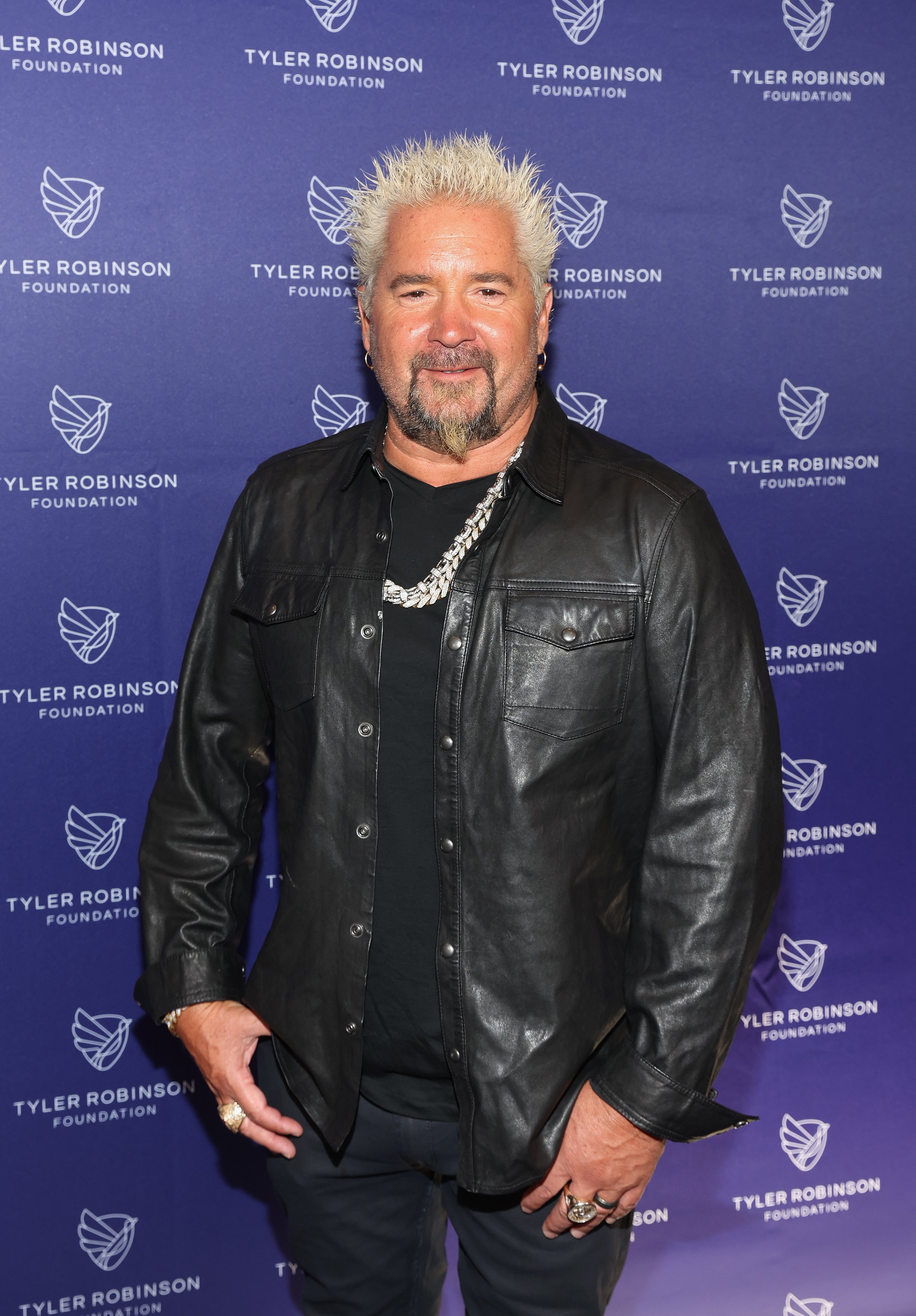 Guy Fieri at Imagine Dragons' Eighth Annual Tyler Robinson Foundation Rise Up Gala on September 23, 2022, in Las Vegas, Nevada | Source: Getty Images
The "Guy's Ultimate Game Night" star said most of his friends would confirm he hasn't changed much. Guy believed it was because when he got into television, he'd already done what he wanted: to be a great father.
He lived with his sons Ryder and Hunter, his nephew Jules, and his wife, Lori, with the chef explaining, "Family is always the first priority." Guy was able to mix his family life with work; in 2022, the North Carolina reunion became the subject of a television special.
He and his family spent time at their Ferndale ranch, their southern Florida home, and their main property in Santa Rosa, California. The Santa Rosa home was 10 miles from the home he built for his parents.
The old house he raised his children in was now Hunter's bachelor pad. Despite being a wealthy celebrity, the star said his children learned the value of money and hard work; for example, Ryder drove his grandparent's old Chrysler minivan when he got his license.

Guy said he wanted his children to be "self-sufficient." The story of how he met the love of his life had everything to do with his work as a chef, and the reason they stayed together so long was attributed to certain things.
How Guy Met His Wife of 27 Years Who Made Him Father of Two?
In 1992, Lori visited a Long Beach, California restaurant that Guy was managing, and they fell in love. She was moving to Southern California from Rhode Island at the time and was visiting a friend.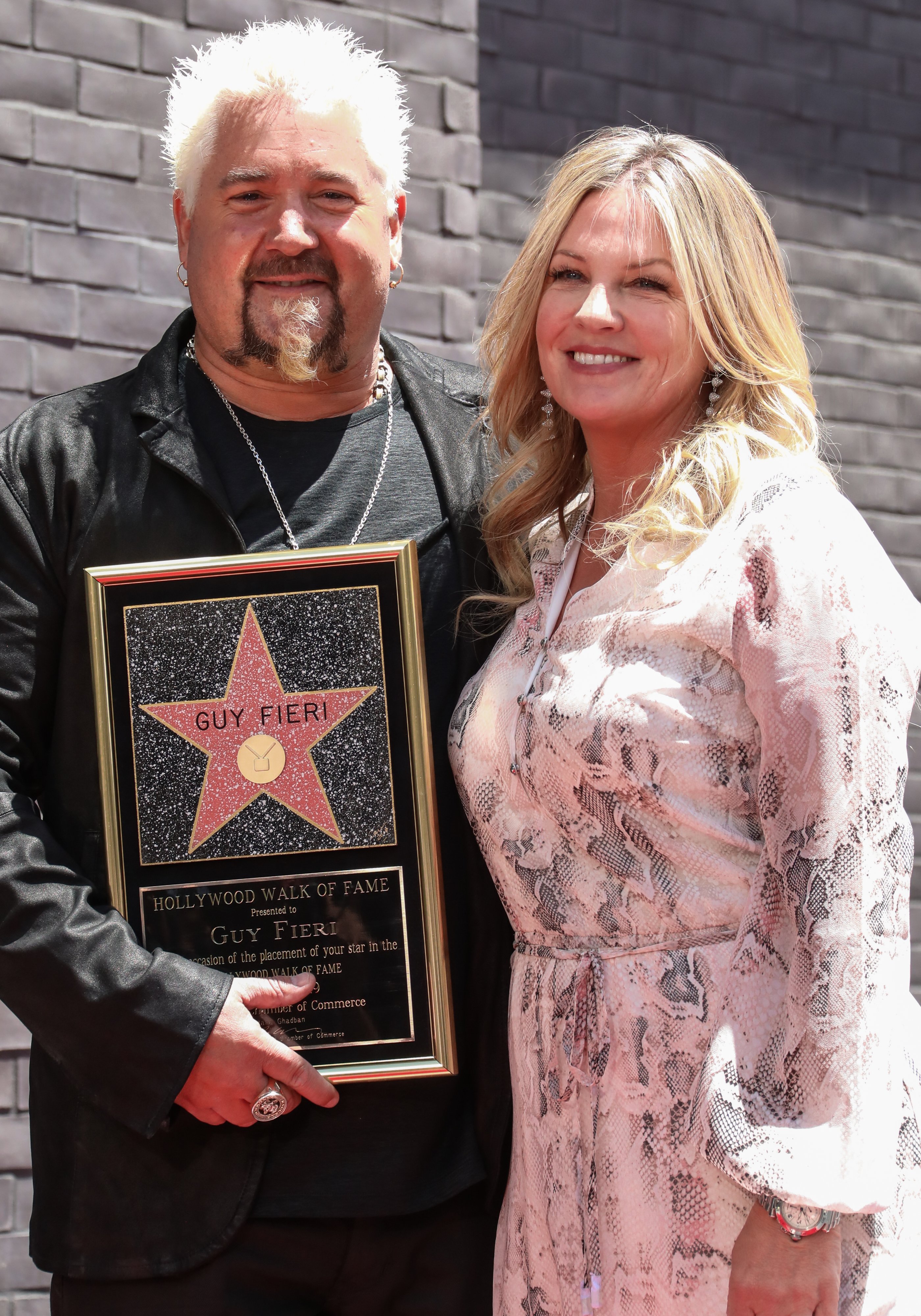 Guy Fieri and his wife Lori Fieri at his ceremony where he was honored with a Star on the Hollywood Walk of Fame on May 22, 2019, in Hollywood, California | Source: Getty Images
The chef was smitten from the first meeting and "just knew" Lori was the one. He won her over by cooking a meal, which she was surprised he made, and they had a great time together.
The duo loved food, and Guy's ability to cook really impressed her. In 1995, the couple married and welcomed their children, with Hunter joining the family on August 13, 1996, and Ryder being born on December 31, 2005.
The chef said he and his wife managed to be together for 27 years, in 2022, through their ability to address problems when they came up and good communication skills. His nephew became a part of the family excitingly.
How Did Guy Become a Devoted Father to His Sister's Son?
Guy sadly lost his younger sister, Morgan, at age 38 in 2011 to cancer. Their father beat pancreatic cancer years later and became an advocate for others who've also dealt with it.

The chef believed in living each day to the best of one's ability because one never knew what the next day would bring. The star said that was one of the lessons he learned and vowed not "to waste today."
He [Guy Fieri] declared his love for her [Morgan Fieri], said he missed and celebrated her.
He and his wife raised Morgan's son, Jules, as their own. In September 2022, Guy revealed how his nephew was becoming a big star as he was in the Los Angeles music business.
That May, the family celebrated Jules graduating from California State University San Marcos. The chef took to his Instagram account to share family photos from the graduation, including Jules celebrating the receipt of his diploma, with the star confessing:
"SO PROUD of my nephew Jules for working hard in college at San Marcos and now living the dream working in the music business."

In February 2016, Guy commemorated his late sister's life by sharing a black-and-white Facebook photo of her carrying Jules on her back. He reiterated his wise word noting how short life was and urged his fans to appreciate each day and tell their family and friends they loved them.
The star also confessed to missing his sister. On September 27, 2022, he shared a photo that showed him with Morgan when they were younger and noted how she would've been 50 that day.
He declared his love for her, said he missed and celebrated her. In November 2022, Guy uploaded an Instagram photo of his two sons and his nephew and revealed he was thankful for them after calling them "amazing" and said he couldn't be prouder!