The "Happy Days" cast became household names after the show soared to success in the early 1990s. All eyes were on the stars of the show and their personal lives, and Scott Baio was no exception.
Fans watched as he dated many women, including his costar on the show until he met and married Renee Sloan. They married when Baio was 46 and then started their own family together.
Baio played the character of Chachi Arcola on "Happy Days" and quickly became the object of women's affection worldwide. He was in his teens when he was first cast in the role, and he became a teenage heartthrob.
When the "Happy Days" spinoff, "Joanie Loves Chachi," aired, Baio had ten years' experience being an eligible bachelor. However, he was in a relationship with his on-screen love interest, Erin Moran.
Moran and Baio played the couple Joanie and Chachi on the two television shows and shared a romantic relationship off-screen too. Baio once admitted that he lost his virginity to Moran while dating.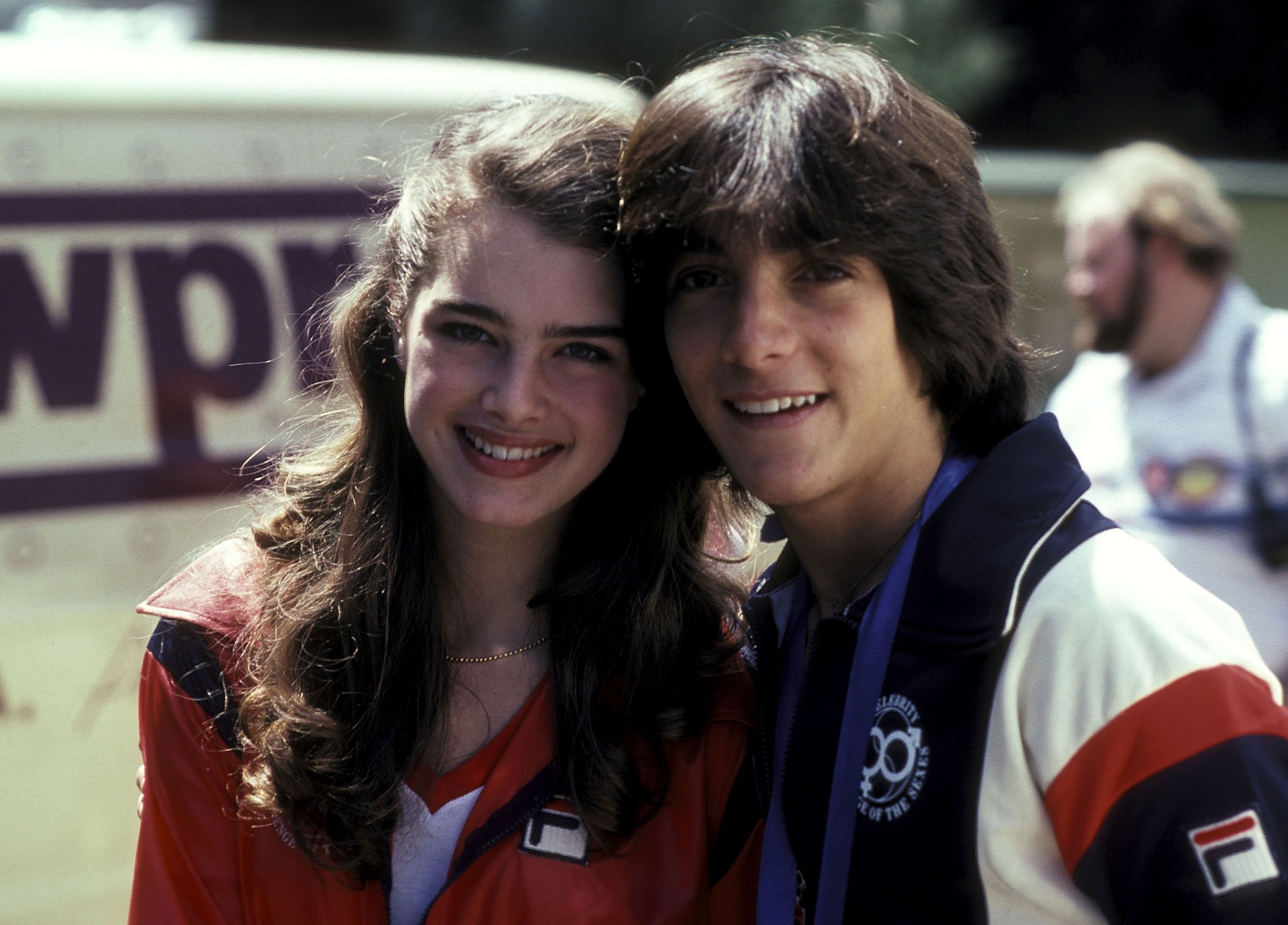 Brooke Shields and actor Scott Baio attend the CBS Television Competition Special "Celebrity Challenge of the Stars" on March 23, 1980 at Mt. San Antonio College in Walnut, California | Source: Getty Images
Soon, Baio became known as a womanizer in Hollywood, and his status was recognized by all those who knew him. A friend of Baio's once joked:
"I once told somebody I thought there was just one hard, fast rule in Hollywood — and that was if you were blond, first you date Scott Baio, and then you marry Tommy Lee."
During his time on "Happy Days" and some subsequent projects, Baio was said to have dated many actresses and models, including Pamela Anderson, Brooke Shields, Nicolette Sheridan, and Heather Locklear.
Baio knew he could have any woman he wanted because he was the star of one of the most famous sitcoms of the 1990s. He admitted that he knew he wasn't the most incredible-looking guy, but being on TV was an aphrodisiac to women.
The actor said being on TV came with perks, and one of them was that women viewed you differently when you were famous. He confessed that it all became a game to him, a game that he considered himself good at.
While he enjoyed the game for some time while he was young, it got to a point where there was no longer any joy in it. He confessed:
"Then it got to the point where I started not being nice to women. I wasn't physical with them or anything; I was just rude. I didn't care. I started hurting feelings of girls, and I started hurting women emotionally, and I stopped enjoying that."
It was only after this that Baio began to change his attitude toward women and became less interested in the game he was playing with multiple women. He became more interested in healing.
After he stopped playing a game with women and became more interested in settling down, he began dating Renee Sloan in the late 1990s. They were together for almost a decade before they finally tied the knot.
Baio and Sloan met at the Playboy Mansion and remained connected from their first meeting. However, the idea of marriage had not crossed Baio's mind when he first started dating the model.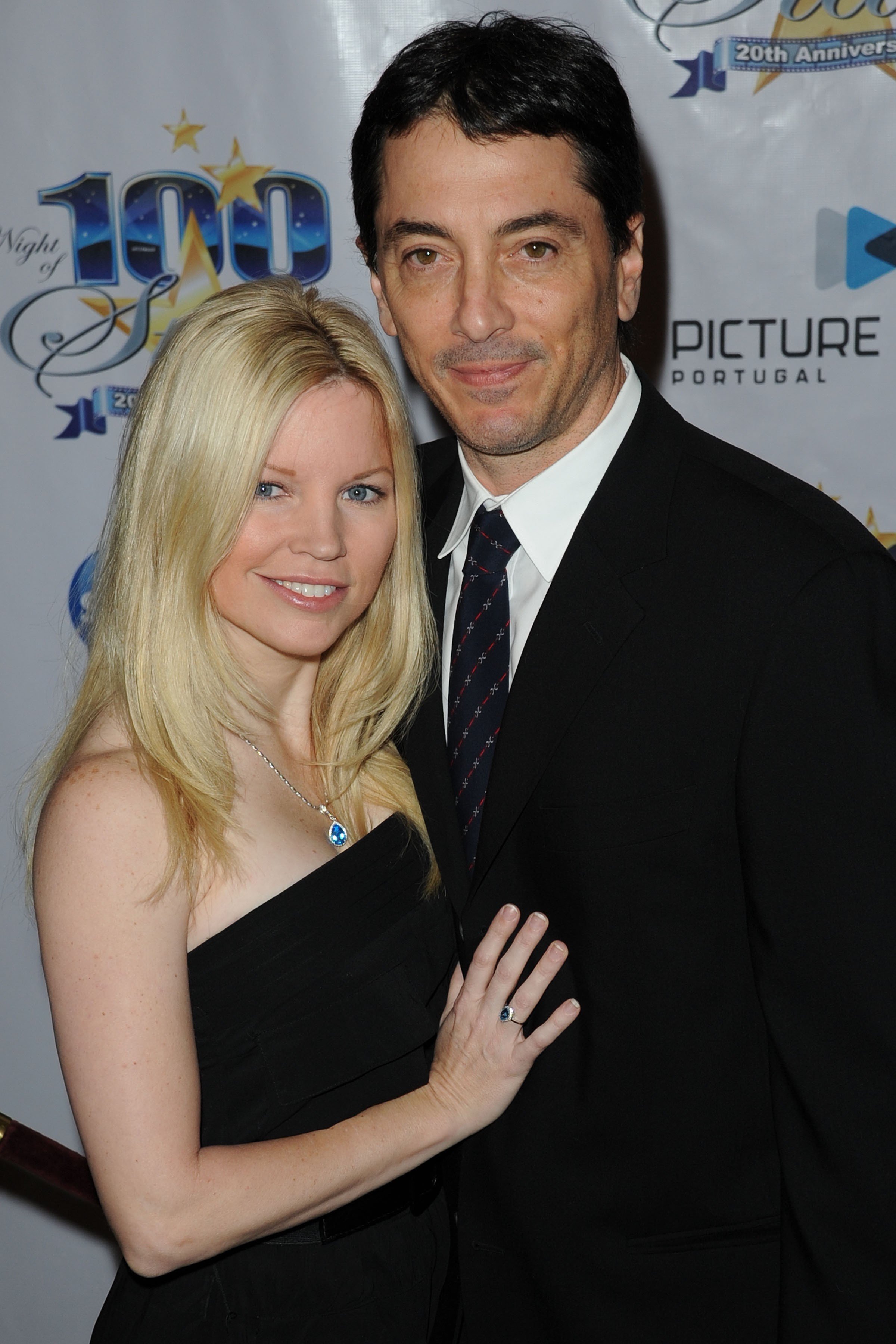 Renee Sloan and Scott Baio attend A Night Of 100 Stars at Beverly Hills Hotel on March 7, 2010 in Beverly Hills, California | Source: Getty Images
Whenever Baio was interviewed about marriage, he made it clear he didn't think it was for him. He once shared:
"My parents were married 53 years, good and bad. Can I do that? Probably not. But I really hope I can. I don't know, 53 years with the same human being? I can't be around myself for more than three or four hours before I want to kill everybody."
However, in 2007, in a rooftop ceremony in Los Angeles, Baio and Sloan exchanged their vows with their 18-month-old daughter in attendance. Sloan's 18-year-old daughter from a previous relationship also joined the celebration.
Before they announced the birth of their daughter, rumors were circulating about the pair becoming parents. When they finally confirmed they had welcomed a child, Baio admitted that he thought becoming a father would "end his life completely."
Although he had reservations about becoming a first-time parent, Baio said that fatherhood had come as a pleasant surprise once his daughter, Bailey DeLuca, was born. He said the experience was beautiful, and he felt fulfilled.
What Happened to Baio's Baby After Birth?
While Baio was reveling in being a father after assuming it would be horrible, he and Sloan faced a challenge when they took their daughter home from the hospital. The couple went home with their daughter when she was five days old and soon got a call to go back to the hospital.
Doctors said that tests they ran on Bailey had returned positive for a rare metabolic disorder called glutaric acidemia type 1. The condition might have led to mental retardation, physical disabilities like the inability to walk, cerebral palsy, and a shorter life.
Baio described the three months in which Bailey was being monitored as the worst in his life. Luckily, the tests showed a false positive, and Bailey was pronounced perfectly healthy. Baio said:
"The euphoria you feel when you find out that your child is not sick is indescribable."
When Baio was asked how his daughter felt about him raising her, he said he didn't know but that parenting was unique. He mentioned that nobody gave you a manual on how to be a parent and figuring everything out was difficult, but he said: "I love Bailey, and I'd die for her."
How Do Baio and His Lookalike Teen Daughter Live Now?
Now, Sloan and Baio are still married, and he has turned into a certified family man. He often posts about being a father on social media and shares photos of him and his daughter spending quality time together.
One such post was in mid-2020 when Baio shared pictures of him and his daughter cooking together. Baio, dressed in flannel pants and a t-shirt, stood at the stove with his daughter next to him as he made a meal.
Fans commented on the post, saying he seemed like a wonderful father and that his daughter was lucky to have him. Others wondered what they were making and said it looked delicious. Some simply admired Baio's relationship with his daughter.
He then shared a post in December 2020 on Instagram that once again showed him and his daughter in the kitchen together. Their backs were to the camera this time as they faced the kitchen counter.
In the caption, Baio said they were baking a chocolate cream pie together. Once again, fans commented on how lovely Baio's relationship with Bailey was. Others noticed the decor in Baio's kitchen.
In a more recent post in January 2021, Baio posted a picture of him and his daughter sitting on the couch, looking at a book together. As Bailey pointed to something in the book, Baio was dressed in pajamas and a dressing gown.
Baio mentioned that being a father was his "best role yet" and said he was a girl dad. Fans praised Baio for being so open to spending time with his daughter, no matter what they were doing.
Sloan is also close with her daughter and recently made her a Cinderella dress for a father-daughter dance she and Baio were set to attend. Sloan shared the picture earlier this week.
Sloan then shared a photo of his daughter in the dress her mother had made her and called her a princess. The dress was white, adorned with colorful beads as Bailey wore a crown and matching necklace.
Baio shared a photo of himself and his daughter, who looks like his twin, holding hands on their way to the father-daughter dance. Bailey paired her Cinderella dress with a pair of white sneakers, and Baio wore a suit.