"Hawaii Five-O" star Jack Lord owed his career to his wife, Marie De Narde, who sacrificed much for him. Find out about their relationship, which exemplified true love.
American actor Jack Lord was famous for playing Steve McGarrett in the CBS television series "Hawaii Five-O" that ran from 1968 to 1980.The role endeared him to many fans, but his biggest fan was none other than his wife of 49 years Marie De Narde. De Narde was pivotal to Lord's successful career and sacrificed so much to get him to the top.
Lord was also a loving husband to De Narde until his death. Find out more about their incredible love story, which remains exemplary to this day.
Lord's First Marriage and Death of His Only Son
While Lord enjoyed a happy marriage with De Narde, it was not his only marriage. Before meeting her, he was married to Ann Willard Ryan.
The pair tied the knot in 1942. Lord once described his relationship with Ann as a youthful romance and said they married following a whirlwind romance.
However, their marriage did not turn out well as they were a young couple. Another hiccup in the union was that Lord was hardly present at home due to his job as a mariner.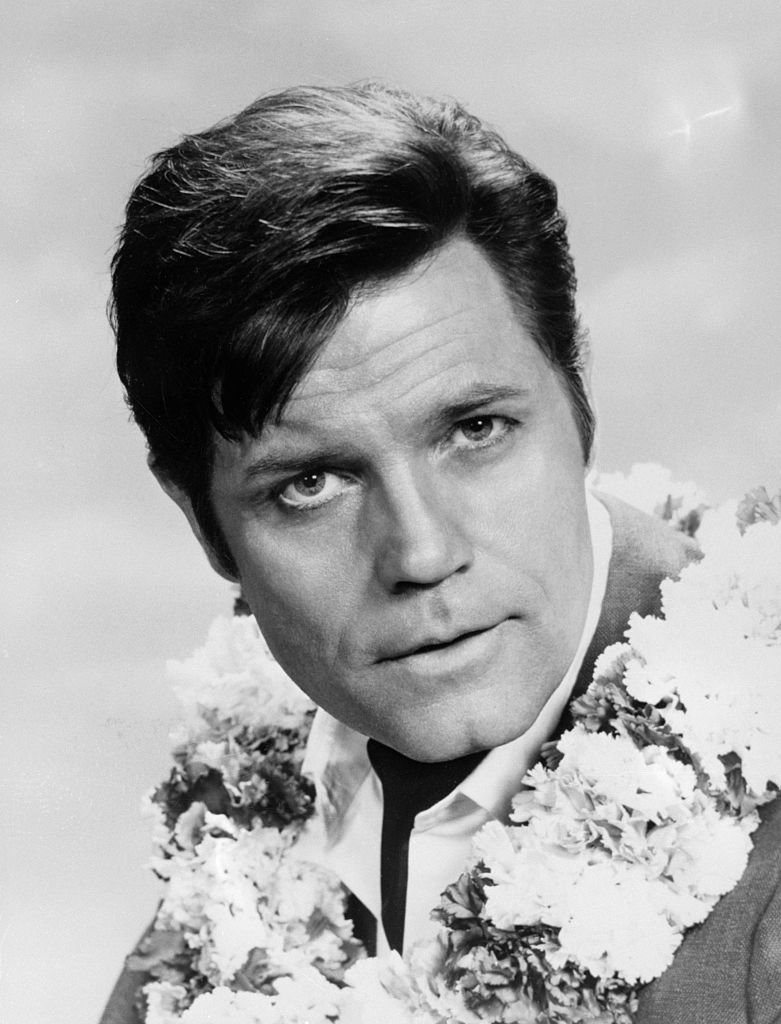 Portrait of US actor Jack Lord August 22, 1970. | Source: Getty Images
Eventually, he found duty ashore, but it was not enough to save his marriage to Ann, who divorced him in 1946. The couple had a son named John Joseph Ryan, who they welcomed on December 1, 1942.
However, Lord saw John just once, as a baby. Unfortunately, he never got to see his son again as the latter died at 12 on August 24, 1955, after battling with hepatitis briefly.
Lord only discovered his son's death after Ann sent him a copy of his death certificate. Meanwhile, Ann remarried in the 1950s and died on December 30, 2004.
How Jack Met the Love of His Life
Although Lord had a bitter experience in his first marriage to Ann, it did not end his chances of finding true love. Instead, he found love again with De Narde, a woman who was 15 years older than him.
When it comes to love, age is just a number as maturity is what matters, and this was proved in Lord's relationship with De Narde.
De Narde was born on August 16, 1905, in St. Louis, Missouri. She eventually became a successful fashion designer and was very wealthy and independent. She owned a house in the Woodstock area and had an apartment in the city.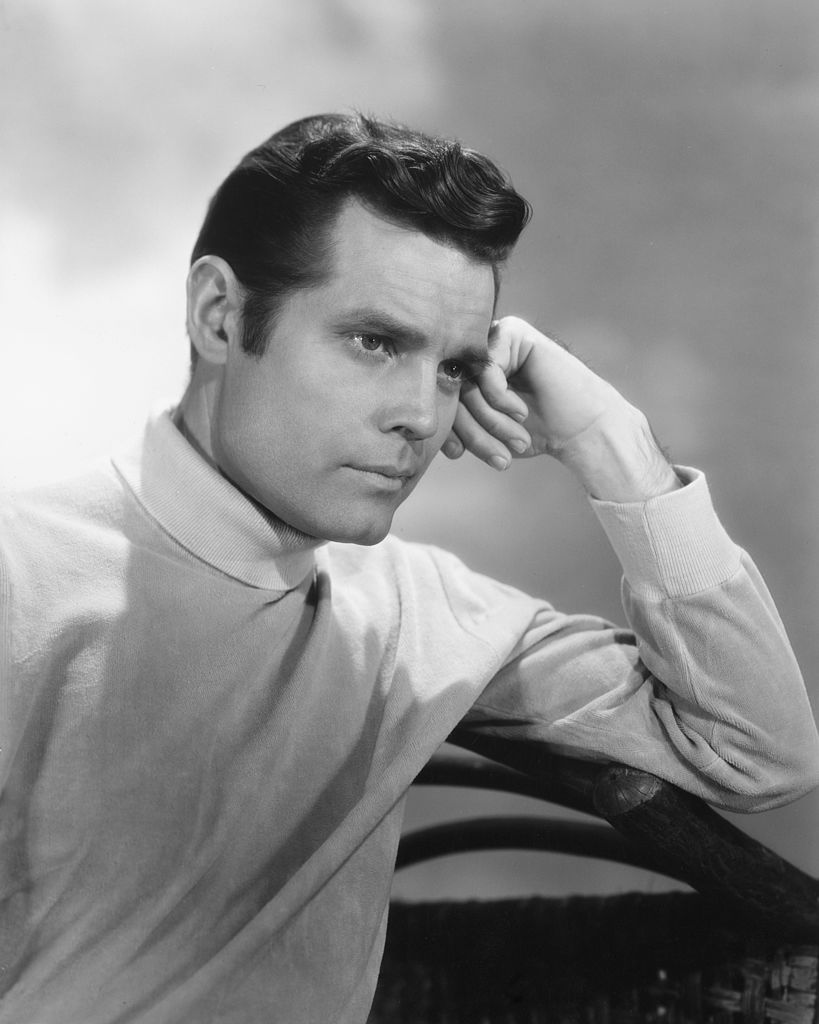 US actor Jack Lord wearing a white polo neck jumper and posing with his head resting against his hand, in a studio portrait, circa 1950. | Source: Getty Images
There are several accounts of how De Narde and Lord's first meeting came to be, but she provided the most credible version during an interview.
De Narde told a reporter she had built an L-shaped stone house for herself in upper New York State. She returned home from work one evening to find a letter from a man offering to buy the property.
However, the man's offer was very low, and this caused her to discard the letter and forget about it. After receiving the letter, she was also inundated with several phone calls at the apartment, which she ignored.
Later, De Narde discovered that Lord had stopped at a local market where the proprietor gave him her phone number. Eventually, she received a message with a phone number and a plea to return the calls.
Finally, De Narde called the persistent caller and told the man (Lord) she had received his low offer to buy her house but did not want to sell.
However, the man introduced himself as a sailor and told her he had never written any letter. He added that he had spent his entire leave trying to reach her.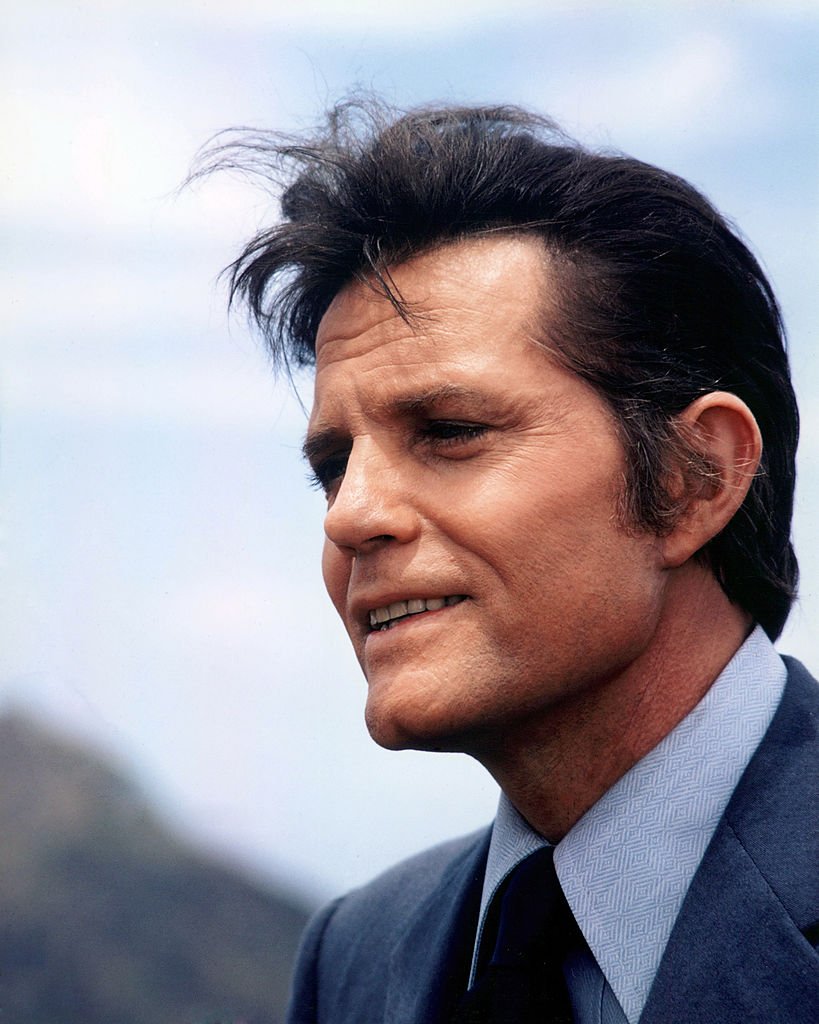 US actor Jack Lord in a profile in a publicity portrait issued for the US television series. 'Hawaii Five-0', USA, circa 1975. | Source: Getty Images
Suddenly, De Narde realized two men were interested in buying her property. The man revealed he fell in love with her house while taking pictures of the countryside and was determined to reach her.
De Narde felt guilty for causing Lord to spend his entire leave trying to reach her. Finally, despite not wanting to sell her house, she agreed to meet with him and talk about the property.
De Narde reportedly had a dinner date but promised to see Lord before going if he would come early enough. De Narde revealed that when she opened the door to let Lord in, she was amazed to find a handsome sight standing there.
Over the years, she told reporters that they talked for five hours on his first visit. She also confessed she was instantly smitten with Lord and remarked that he reminded her of a Wonder Bread commercial as he was broad-chested and very handsome.
Other sources said De Narde remarked that Lord looked like the Greek god Thor, with how he loomed over her petite figure.
After Lord's career took off, the couple decided to have kids, but this was never to be
Jack's Proposal
Lord and De Narde's courtship was quick, and he knew for sure that she was his soul mate. The story of his proposal to her also makes for an interesting read.
The lovebirds were due to have dinner at El Farro's, a Spanish restaurant in Greenwich Village, where Lord planned to ask De Narde to be his wife.
After De Narde arrived and sat at her table, Lord started proposing when his friend and actor Jack Elam walked up to him, slapped him on the back, and began talking to him. De Narde told Elam she was planning a trip to Spain.
After Elam left, Lord told De Narde that he was moving to the West Coast and asked her to go with him. She then asked him if he was offering a marriage proposal.
Lord admitted that he was, after which De Narde instantly replied that she accepted to be his wife. There are several reports about their wedding date, with the most likely of them stating they married on January 17, 1949.
After tying the knot, they moved into De Narde's New York apartment at 145 East 49th Street and lived there until 1957. The couple never celebrated their wedding anniversary. Instead, they commemorated the day they first met.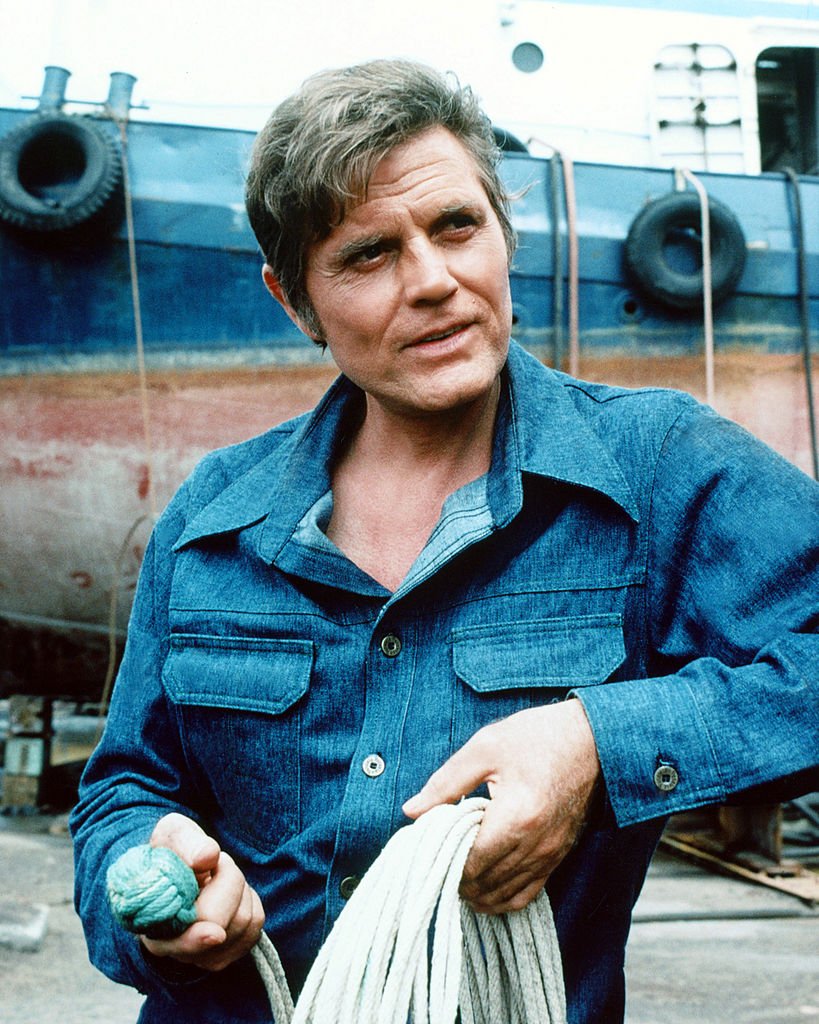 Portrait of American actor Jack Lord, circa 1980. | Source: Getty Images
Marie's Sacrifice and Relationship with Jack
After their marriage, De Narde devoted her life to taking care of Lord. "Hawaii Five-O" cast members remarked that she mothered their co-star and described her as a gracious woman.
Also, multiple news reports described how De Narde and Lord were devoted to each other. The couple never hid their love for each other and always held hands whenever they appeared in public.
Lord enjoyed talking about his wife. He often boasted about her 19-inch waist, exceptional culinary skills, and meticulous housekeeping abilities.
Besides these, Lord also credited De Narde with helping him to learn how to control his temper. He also said that with her guidance, he eventually broke his habit of settling every matter with his fists.
Frequently, Lord said De Narde was the only thing he cared about in the world and admitted that he could not walk around the corner without her.
De Narde was the actor's constant companion, sounding board, and the only person in the world who knew him to the core. He once said:
"Meeting her [De Narde] made all the difference. I might have sailed on merchant shops for the rest of my life. She gave my life a purpose."
After attaining success, Lord often credited De Narde with keeping him focused. Also, he never forgot how she gave up her own career to devote all of her time to helping him with his.
Lord was aware that he was in a tough business and his wife's constant support and encouragement proved vital in helping him stay on the course when things were rough. He also said:
"I think my whole life has been an effort to become the man she thought I was."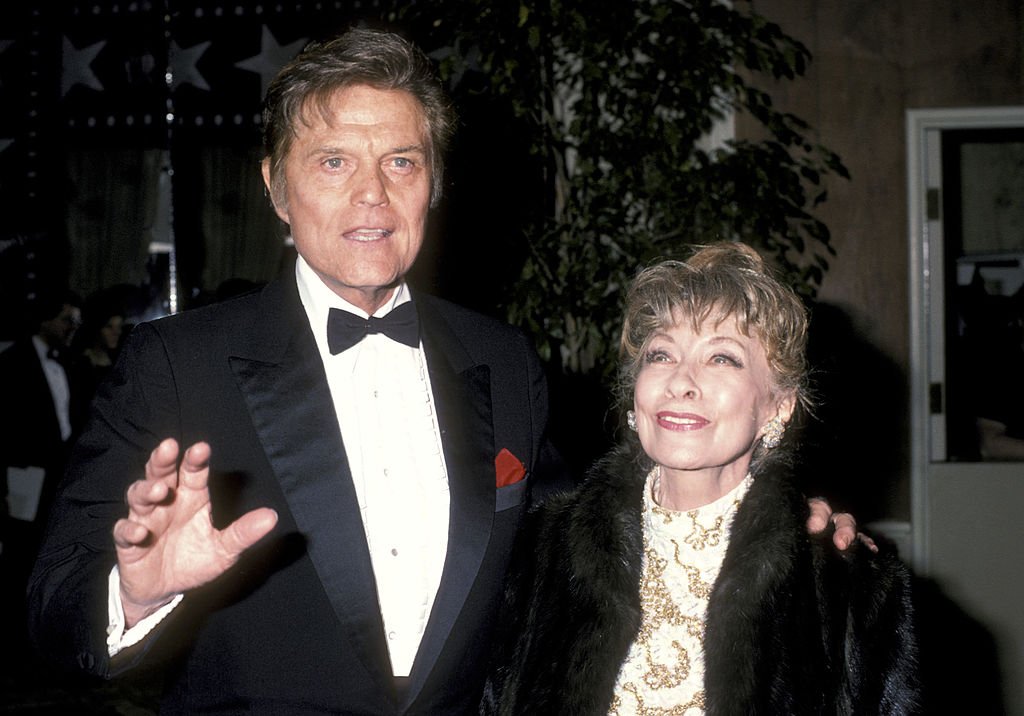 Actor Jack Lord and wife Marie Denarde attend the 13th Annual American Film Institute (AFI) Lifetime Achievement Award Salute to Gene Kelly on March 7, 1985. | Source: Getty Images
Besides being a support system for her husband, De Narde also had an input in his most famous role as she crafted the costumes his character Steve McGarrett wore in "Hawaii Five-O."
Why Didn't They Have Kids?
Although Lord and De Narde's love for each other was unquestionable, the couple never had children. However, it was not as though they disliked kids. On the contrary, Lord loved kids and displayed a gentle side whenever they were around.
However, he and De Narde agreed that they would not have kids earlier in their marriage. Instead, they committed their energy to launch his career.
After Lord's career took off, the couple decided to have kids, but this was never to be. Some reports also said De Narde suffered a miscarriage at some point. They were disappointed about their childlessness but remained committed to each other nonetheless.
Despite the frustration of not having children, Lord and De Narde moved forward and stayed with each other until the end.
De Narde was by her dear husband's side when he died at 77 of heart failure in their home in 1998. Meanwhile, she died at 100 in 2005. After her death, the couple's entire estate went to Hawaiian charities.