The "Home Alone" star had a rough time a few years ago but now he has built a beautiful family with his fiancée, actress Brenda Song and has plans on growing their family even more…Macaulay Culkin was a household name from a very young age. The actor starred in the Hollywood classic "Home Alone" movie series.
While the movies were released in the 1990s, they are still favorites around the holidays to date.And Culkin is not the only person in his household who tasted fame from a young age. She starred for several years in Disney's hit-show "The Suite Life of Zack and Cody" as a spoiled but sweet young heiress named London Tipton.
The couple got together fairly recently after they co-starred in the movie "Changeland" together. Rumors that they had begun dating started flying much earlier than the release of the movie. According to sources, the couple went on a date in Buena Park, California, with Seth Green and his wife, Clare Grant.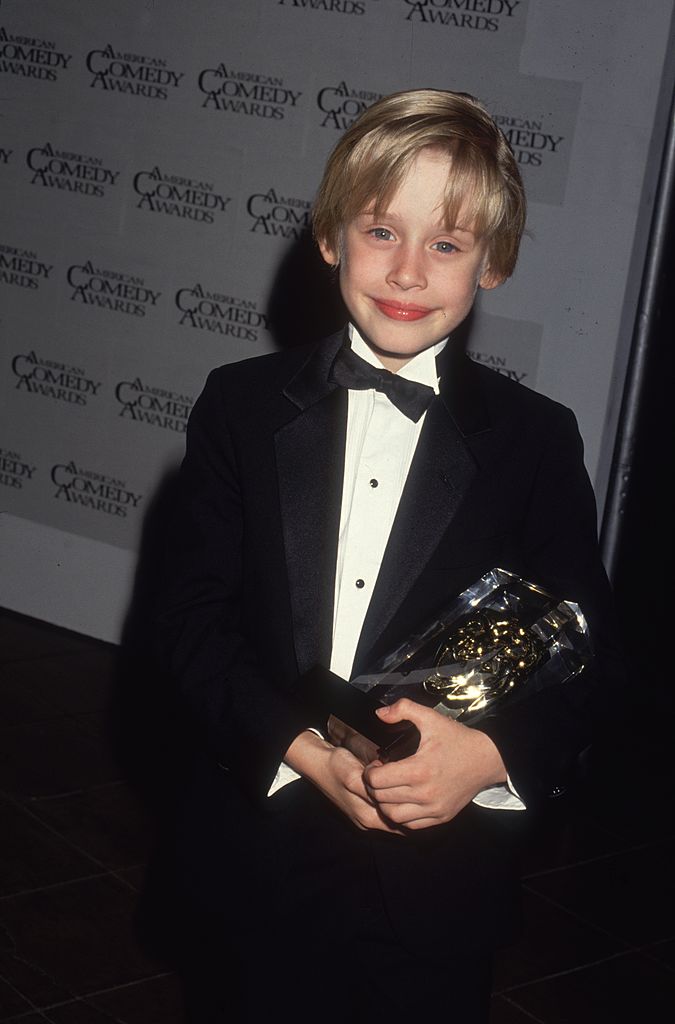 Darlene Hammond/Hulton Archive/Getty Images
A few months after their first date, they went on a trip to Paris, with Culkin's Goddaughter, Michael Jackson's daughter, Paris Jackson. Their trip was the first time the couple was seen being affectionate towards one another in public,"They were spotted holding hands and being cute with each other."
A year after their trip Song addressed the relationship publicly for the first time in an interview. "[The relationship is] great! I don't like to talk about my personal life, but everything's wonderful, and I'm happy," she told US Weekly.
However, this was not the first high-profile relationship for either star. Before meeting Song, Culkin was married to Rachel Miner. And previous to that, he had dated actress Mila Kunis for almost nine years before they finally broke up for good in 2011.
As for Song, she was in a serious relationship with Trace Cyrus, the older brother of Miley Cyrus. The couple even went on to be engaged but subsequently broke up in 2012.
After being in a relationship for a couple of years, the duo decided to start a family. It was clearly something they had been discussing with one another because Culkin said in an interview that he was excited about having children with Song.
He said, "I mean, we've definitely been practicing. [With] this one, I'm going to have some pretty babies. She's Asian, so I'm gonna have tiny little Asian babies. It's going to be adorable."
The couple also wanted some animals to complete their family, according to Culkin as the couple took the next step in their relationship and moved in together.
And in 2021, the couple welcomed their first child together, their son Dakota Song Culkin. They named him after Culkin's late sister who passed away in 2008.
As always, the couple kept everything lowkey and only shared that told the media that "We're overjoyed," at the arrival of their child.
Apart from their son, the couple also takes care of three cats, a handful of fish, a Shiba Inu, and a parrot.
And in 2022, Song was seen with a big diamond ring on her finger, prompting people to speculate about the couple's engagement even though they did not make an official announcement.
Culkin seems to have taken to fatherhood rather well. He was seen sporting a matching mohawk with his son. Whenever he is seen with his baby out in public, he seems to be beaming and overjoyed.
Song also opened up about how motherhood has changed her life and forced her to give a backseat to her career since her son is now her first priority. She is more focused on the length of the commitment and where it is being shot so she can ensure she can be near her son.
The couple is reportedly not in a hurry to tie the knot.
The duo also celebrated the first birthday of their son at Sesame Street in San Diego. The couple plans on having more children together as well. According to sources, the couple has a solid support system yet remains hands-on in their parenting.
"She has a good support system around her, but she and Macaulay are hands-on parents," the insider said.
It is so nice to see this young family so happy with one another. We wish them the best!