Sidney Poitier was one of Hollywood's most celebrated actors, bringing diversity into the industry back in the 1950s. Behind his success was a controversial personal life, all until he met his wife, Joanna Shimkus.
A Hollywood legend in his own right, Sidney Poitier first rose to fame when he was cast as the lead role on "No way Out." Over a decade later, he was the first Black actor to win an Oscar for the film "Lilies of the Field."
While he landed a historic Academy Award for the film, the most important would be his stint on "The Lost Man." It changed the actor's life forever, as it was where he met his future wife, Joanna Shimkus.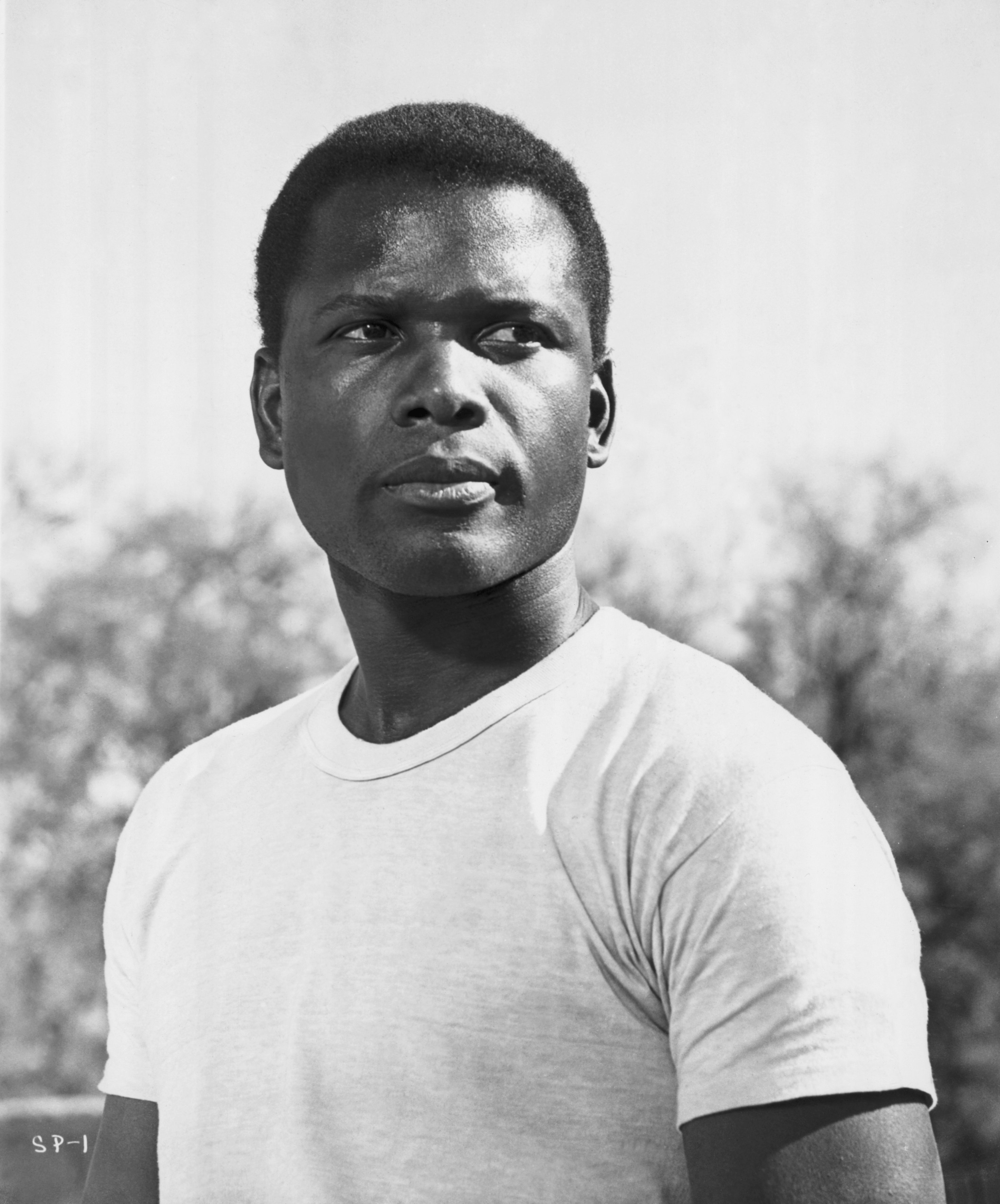 Sidney Poitier in a scene from the movie, "Lilies of the Field" in 1963 | Source: Getty Images
Sadly, Poitier passed away last year at the age of 94. He and Shimkus had been married for 45 years when he passed away. It was revealed on his death certificate that he passed away from heart failure, dementia, and prostate cancer.
Poitier passed away surrounded by his family and friends and spent his last day the same way. His children mentioned that they were grateful that they got to spend time with their father before he passed away. They also said that to them, he was not a star but rather a husband and father. They said:
"He is our guiding light who lit up our lives with infinite love and wonder. His smiles were healing, his hugs the warmest refuge, and his laughter was infectious."
About Joanna Shimkus
Poitier wed Shimkus in 1976, over ten years since divorcing his first wife, Juanita Hardy, in 1965. The couple stood the test of time, having been married for over four decades.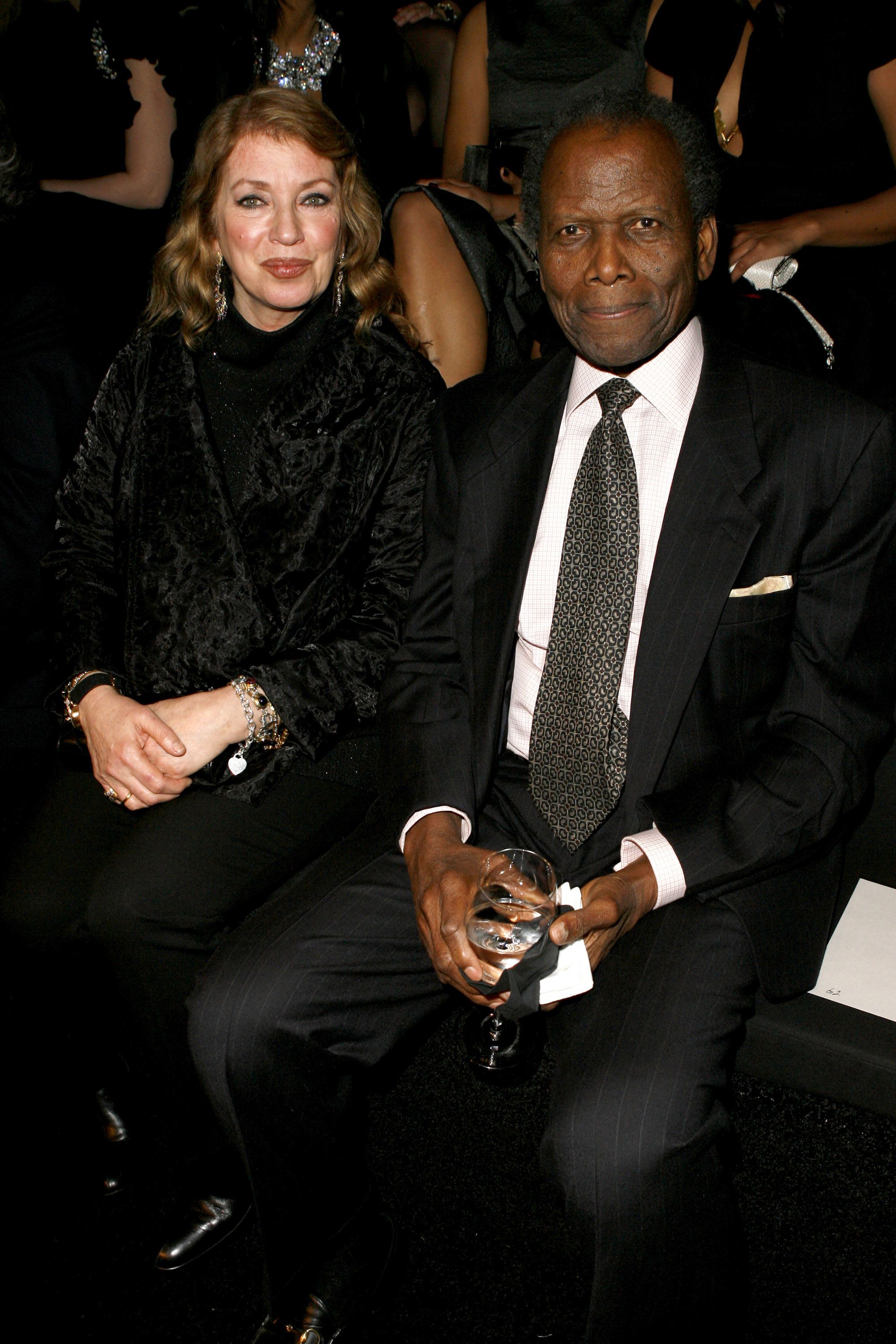 Sidney Poitier and Joanna Shimkus during Giorgio Armani Prive in Los Angeles | Source: Getty Images
Born in Canada, Shimkus began her career in 1964 through "All About Loving." She then had a couple of other projects until 1972, when she decided to take a long break from acting.
Her Acting Career
She did not have any projects under her name until 2010 when she appeared on "Yard Sale" and then "The Force" in 2018. Ultimately, it showed that she took a break from acting to focus on her family.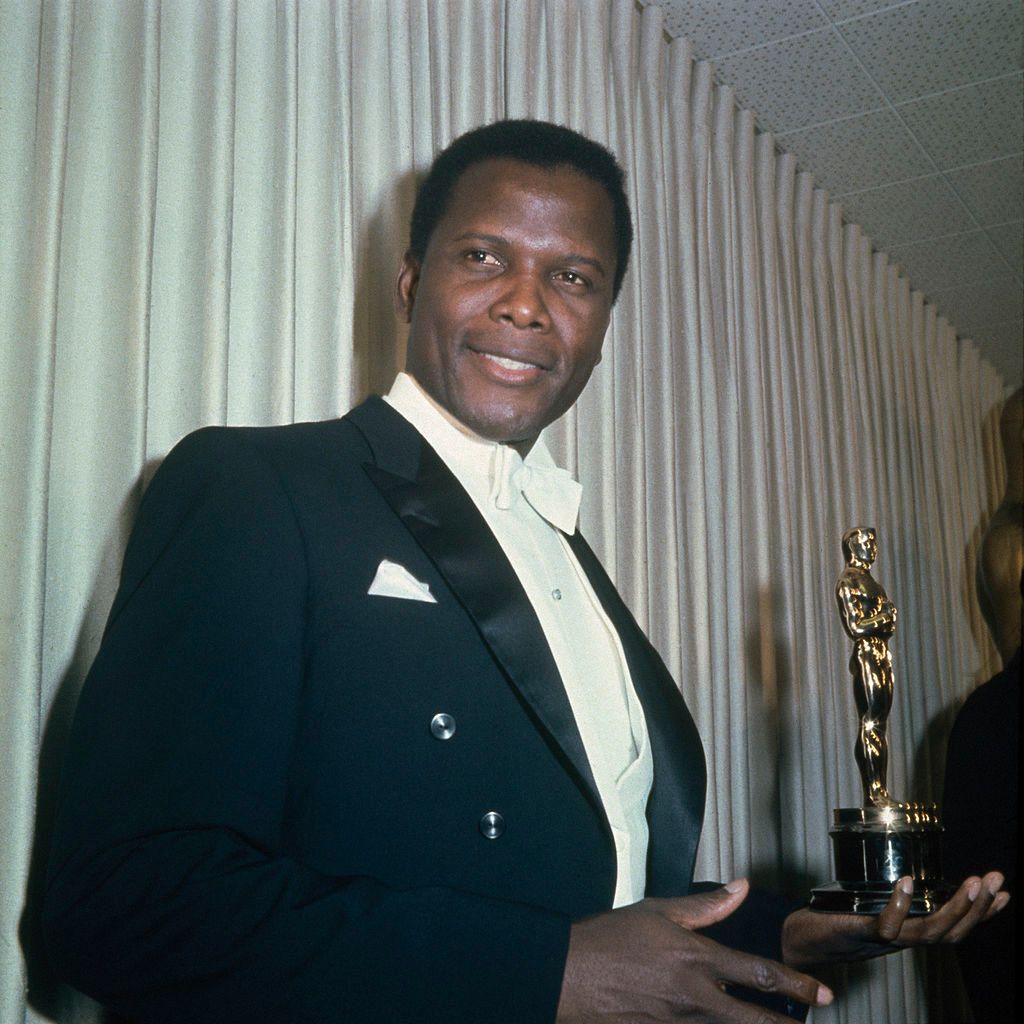 Sidney Poitier holding his Academy Award circa the 1960s | Source: Getty Images
In 1972, she gave birth to her and Poitier's first daughter Anika before giving birth to their daughter Sydney the following year. Both children have followed in their footsteps in the industry.
A Passion More Than A Job
Anika directed "Black Irish," where Shimkus was an executive producer as well. Meanwhile, Sydney appeared in "Veronica Mars" and Quentin Tarantino's "Death Proof."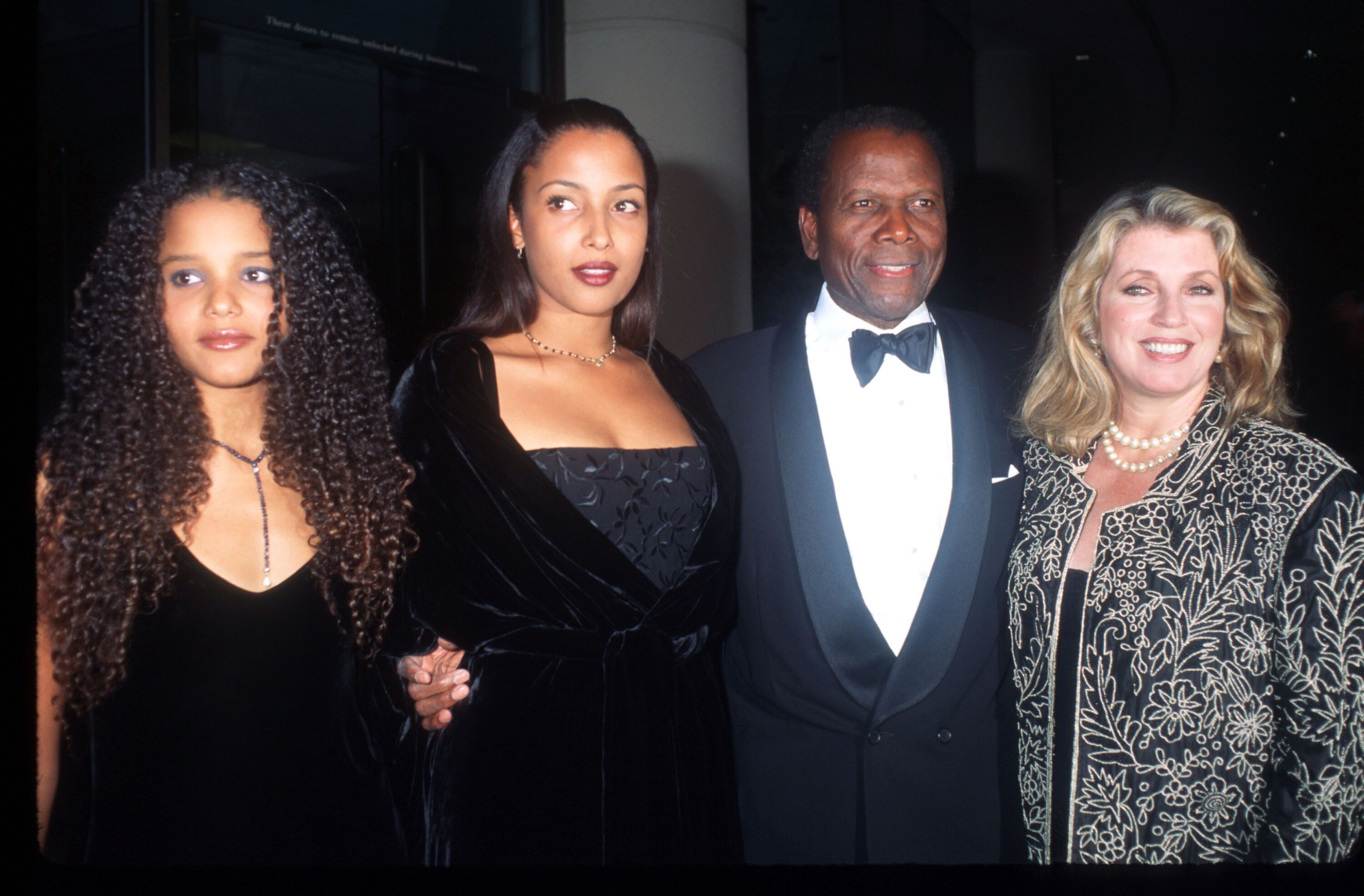 Sidney Poitier, his wife Joanna Shimkus, and their two children Anika and Sidney circa the 1990s | Source: Getty Images
Admittedly, Shimkus did not think acting would be her lifelong gig. Before marrying Poitier, she got into the industry because she believed it was "better than being in an office."
Loving Her Work
In the end, she continues to act because it's something she enjoys doing. To her, it is not necessarily something she has to do to make ends meet, especially with her children all grown up and with their budding careers.
By 2001, he was presented an honorary Academy Award for his work in the entertainment industry.
The Love of Her Life
Despite accounts of Poitier's infidelity during his first marriage, he and Shimkus remained a happy couple up until his passing in January 2022. Speaking about how they've made it work, he once said:
"There is one key ingredient my wife has helped me to recognize over the years, and that is the importance of articulating love for one another on a daily basis."

The couple shared a beautiful union for the time that they were together and when speaking about Poitier, Shimkus had only lovely things to say about her long-time partner. Gushing about him, Shimkus lovingly said:
"He is the most wonderful, generous, kind, honest man with the most integrity I've ever known in my life."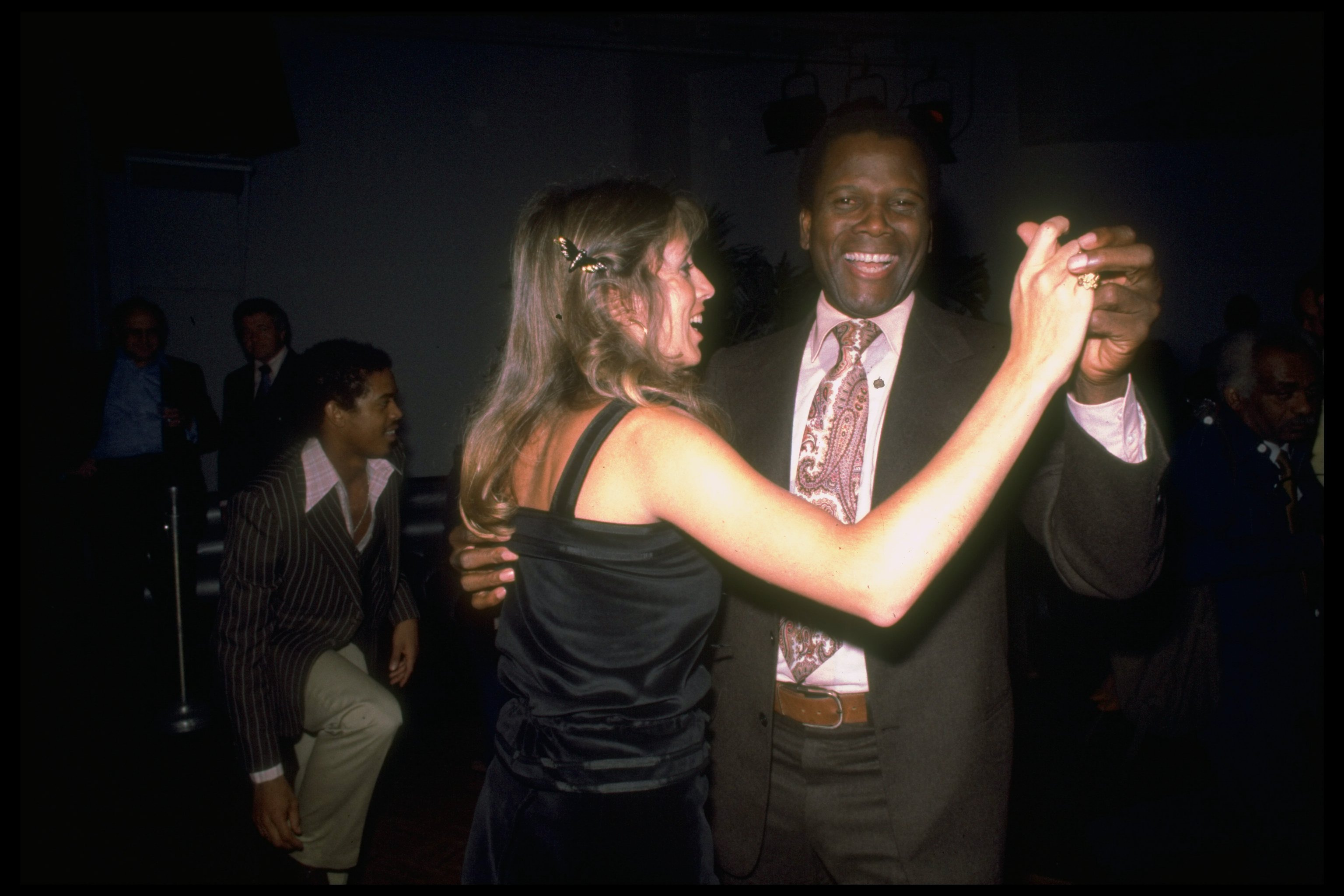 Sidney Poitier dancing with wife Joanna Shimkus at Studio 54 circa 1979 | Source: Getty Images
She also recalled their wedding day, where their daughters were flower girls, and said that being in an interracial relationship with Poitier was never an issue for them because she thought: "[They] were just destined to be together."
About Sidney Poitier
Meanwhile, Poitier, born February 20, 1927, was an actor, director, and producer. Aside from being the first African American to win an Oscar, he is also considered the first Black movie star.
He was born prematurely in the US while his parents were on vacation from the Bahamas. He grew up on Cat Island, Bahamas, and returned to the US as a teenager to enlist in the army during World War II.
Venturing into Acting
After a brief stint in a medical unit, he applied to the American Negro Theatre in New York. He did not make the cut due to his accent, so he worked on his enunciation and went back six months later.
At the time, he was accepted, which began a long and fruitful career as an actor. Decades later, in 1972, he ventured into directing with "Buck and the Preacher."
A Hollywood Legend
Poitier would direct many more films, such as the hit comedy "Uptown Saturday Night." After directing, he then went back to acting.

By 2001, he was presented an honorary Academy Award for his work in the entertainment industry. He also had a stint as the ambassador to Japan for The Bahamas from 1997 to 2007.
Being Rewarded for His Work
In 2009, he was awarded the US Presidential Medal of Freedom, and his life has been immortalized in several books like "This Life," "The Measure of a Man: A Spiritual Autobiography," and "Life Beyond Measure: Letters to My Great-Granddaughter."

By the end of his life, Poitier spent most of his time with his family. He would often reunite with his large brood, including his wife, ex-wife, and 27 of his children, grandchildren, great-grandchildren, and godchildren.
Poitier died at the age of 94 on January 6, 2022, at his home in Beverly Hills, California. He left behind his daughters and his wife. He was very proud of his daughters and said that they were his greatest achievement.
He said he invested in the planet by bringing six children into the world and said that he busted with pride that he gets to call his daughters his own. He was also proud of his wife, who celebrated her 79th birthday on October 30, 2022.