Ben Affleck and Jennifer Lopez have apparently found the perfect family home. The couple was caught off-guard by a paparazzo on a tour of the Los Angeles mansion early in February of 2023. The giant property is in an area known for its wealthy inhabitants and over-the-top houses.
Reports indicate that the house was only built in 2022, making the famous couple one of the first inhabitants. More impressively, the house stands on an impressive entire acre of land, which is remarkable for the area. The home also comes with almost every amenity the Hollywood family could want.
According to the seller, the house is a Hamptons-style house with seven bedrooms and 13 bathrooms. It also features a lovely lawn with beautiful plants, a sizeable patio, and more than one balcony. And it seems the couple finally found their perfect home after more than a year-long house hunt.
Jennifer and Ben Reportedly Find a Dream Family House
The couple discovered the house after they spent a year looking at properties that ranged to the breathtaking price of $85 million. Luckily, the current property seems to be much larger for much less. According to TMZ, the home is listed for $34,500,000.
Jennifer attributed her strict work ethic to the Bronx, where she grew up.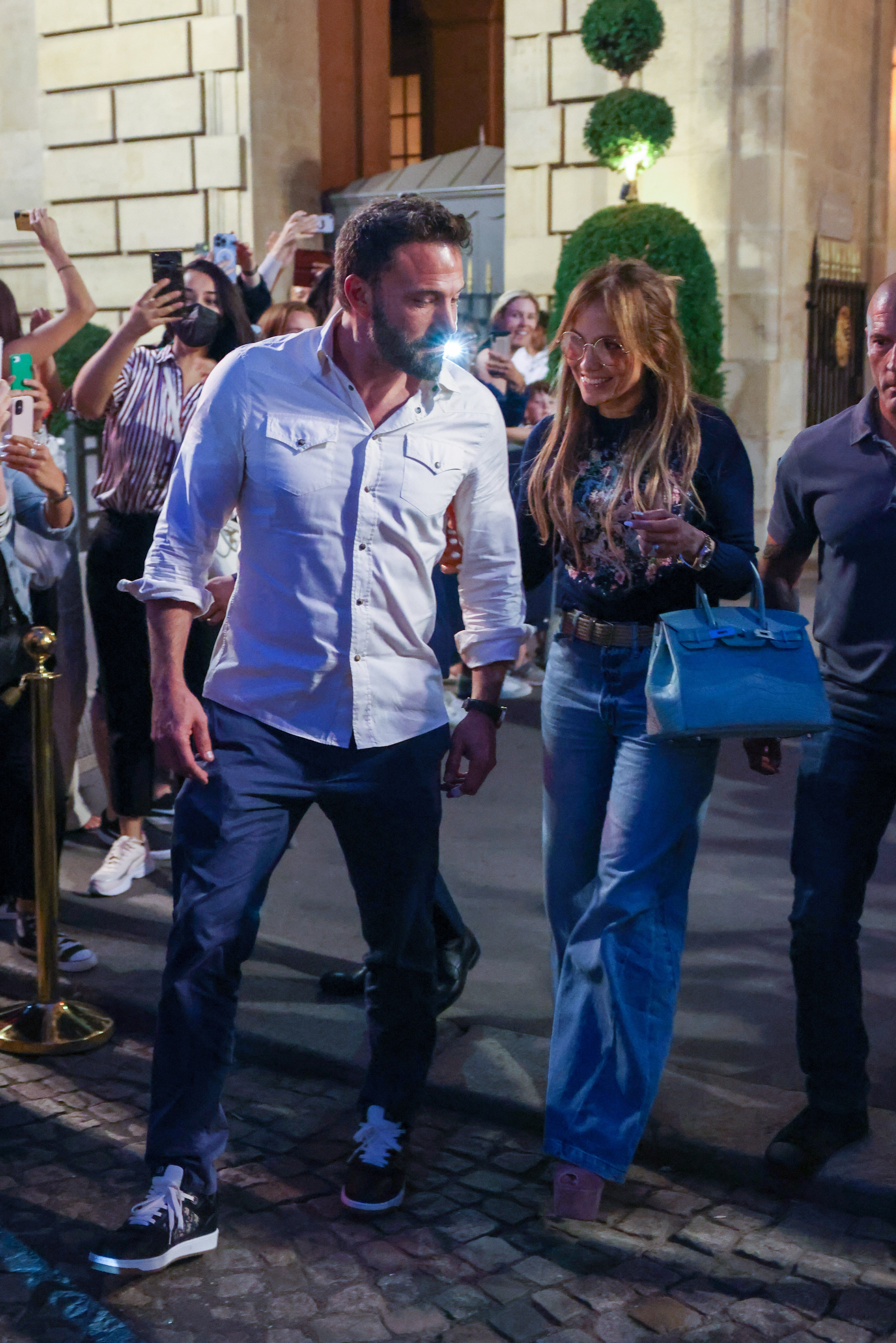 Jennifer Lopez and Ben Affleck on July 03, 2022 in Los Angeles, California | Source: Getty Images
Although the final agreed-upon price hasn't been reported, it seems the couple is in escrow to buy the house. Besides going to see the Pacific Palisades home, Jennifer has reportedly put her $42.5 million Bel Air home up for sale.
Although the couple originally planned on living in the Bel Air home, the new house apparently proved too attractive. Besides the ample bedroom and bathroom space, the impressive house also features a private gym, a screening room, a pool, a wine cellar, and a health spa.
After seeing the breathtaking Pacific Palisades home, Ben and Jennifer have changed the plans that they evidently had for moving to Bel Air. It's no surprise that the couple fell in love with the huge house, seeing as it is in a prime location, cheaper than many other homes they saw, and has a yard almost fit to house a zoo.
From Homeless to Success and Family
After years of hard work to make it big as entertainers, Ben and Jennifer certainly deserve the luxury property they're looking to buy. Jennifer opened up about how she started her career, saying she had multiple hurdles to overcome and faced them all head-on.
Considering the sizeable family Ben and Jennifer have built, the size of their new house is undoubtedly justified.
When the Grammy-winning musician first told her parents she wanted to be a dancer, her mom and dad weren't as enthusiastic about the idea as she was. They wanted her to go to college and have financial security instead. However, Jennifer knew she had the drive to pursue dance as a career. She mentioned:
"My mom and I butted heads. I didn't want to go to college — I wanted to try dance full-time. So she and I had a break. I started sleeping on the sofa in the dance studio. I was homeless, but I told her, 'This is what I have to do.'"
Her determination paid off. The actress found success within a year after landing a job in Europe. From there, she made her way to Los Angeles and had a soaring career as a dancer, singer, and actress. However, she never forgot her roots. Jennifer attributed her strict work ethic to the Bronx, where she grew up.
The Afflecks: Their Five Kids
Considering the sizeable family Ben and Jennifer have built, the size of their new house is undoubtedly justified. Both actors brought kids of their own from previous relationships into the mix and are currently raising a total of five children. Jennifer was previously married to Marc Anthony, and the two share a pair of twins.
The singer's two twins, Maximilian David Muñiz and Emme Maribel Muñiz, differ highly personality-wise, according to their mom. While Max wants to be an actor, Emme has shown signs of wanting to pursue a music career, and the child of the famous dancer is already a published author.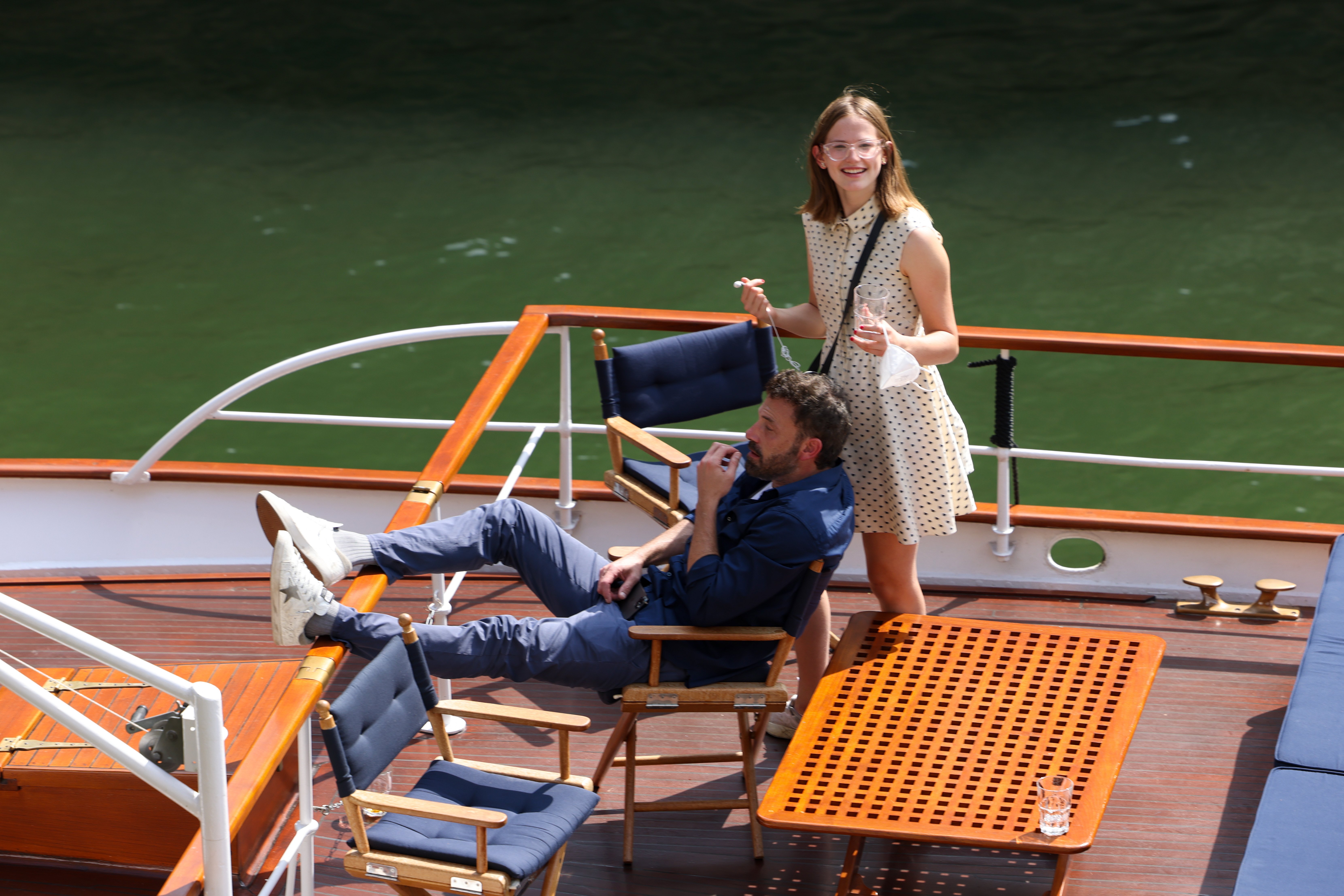 Violet Affleck and Ben Affleck on July 23, 2022 in Paris, France | Source: Getty Images
Ben shares his three kids with his ex-wife Jennifer Garner. His oldest daughter, Violet Affleck, is the spitting image of her mom. According to her dad, she loves cooking and is a whizz at Spanish. Ben's second daughter, Seraphina Rose Elizabeth Affleck, has been reported to be the wild card of the bunch and is close to her dad.
Ben's two daughters are also huge Taylor Swift fans. The actor shared how they were stunned when they met the "Love Story" singer. Seraphina also has a close relationship with her younger brother, Samuel Garner Affleck. Ben shared that they grew up close and have kept their bond over the years.
The famous dad-of-three admitted that his youngest son is developing a keen interest in baseball. Ben also decided to help coach his son's Little League team to spend more time with Samuel. He commented on being a coach, saying, "It's going great. He's awesome, it's a lot of fun."