Marriage is not an easy commitment, and nobody knows this better than Jamie Lee Curtis, who has sometimes confessed to hating her husband even though he is her "one and only." The two have lived in the same mansion for decades and have a secret to their long-lasting relationship, one of which consists of just three words.
Jamie Lee Curtis has always had issues with the concept of love. She is a product of 13 divorces within her immediate family, and given all she saw, the idea of love was one she struggled with.Curtis would always wonder what happens to love, and she had to deal with knowing that she was born out of positive emotions like love rather than negative ones like resentment and jealousy.
However, despite her misgivings about love, Curtis could not escape its grasp. She first saw Christopher Guest, the man she fell in love with and married, while reading a copy of Rolling Stone that featured him promoting his movie, "Spinal Tap."
Dressed in a plaid shirt with a smile on his face, he captivated her, and right there, Curtis turned to her friend and said, "I'm going to marry that man."
Curtis had seen something in Guest; however, their relationship did not immediately take off. After setting her sights on Guest, Curtis tried to reach him via his agent, leaving him a message in case he was interested, but he did not return her call.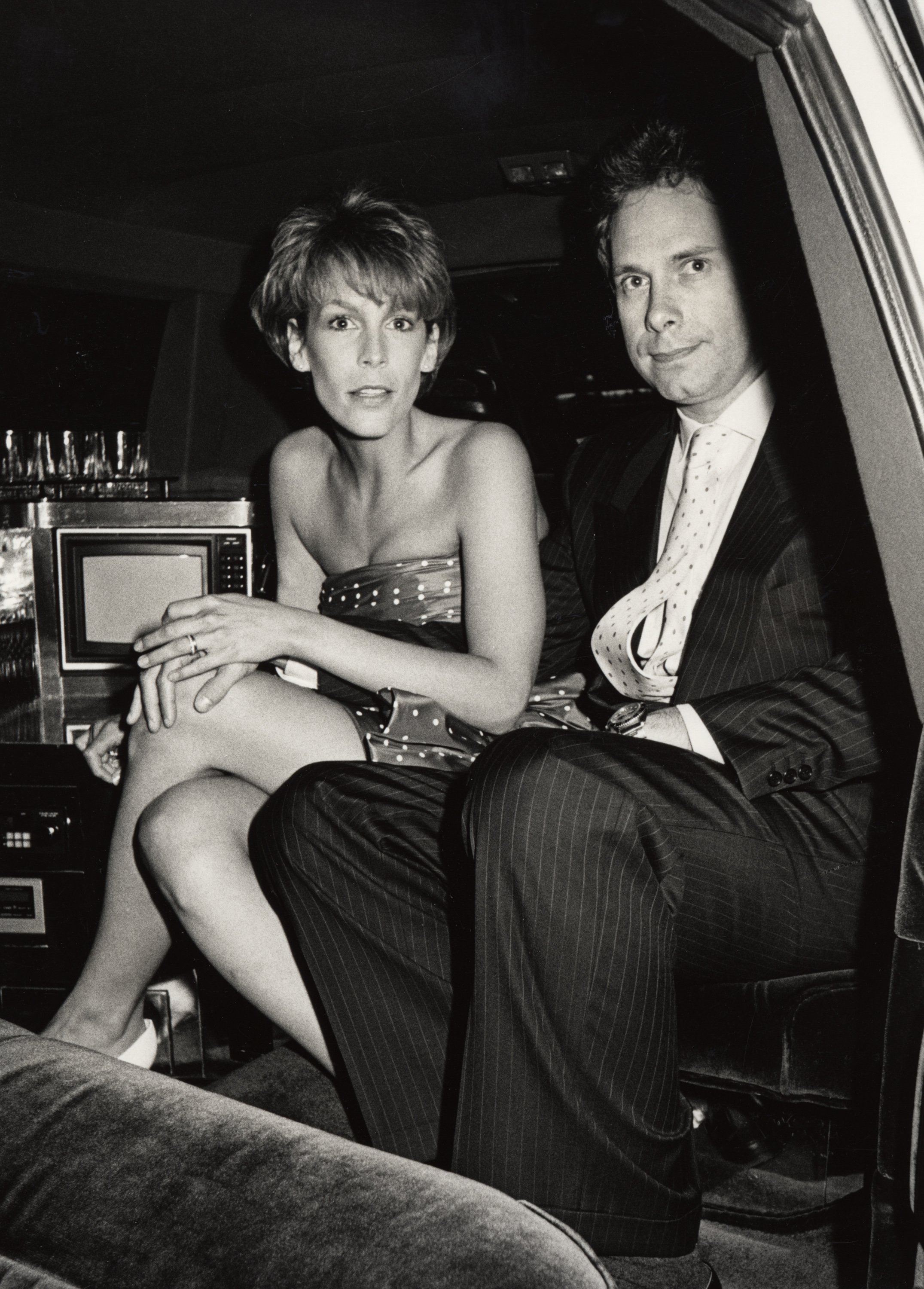 Jamie Lee Curtis and Christopher Guest during the premiere of "Perfect" at the Coronet Theater in New York City | Source: Getty Images
They ran into each other shortly after that at a restaurant, and Guest waved to her as though he recognized her as the woman who had tried to reach him, and she waved back. Guest returned her call the following day, and they finally went on their first date on July 2.
The relationship blossomed even though Curtis and Guest have very little in common, confirming the common saying, opposites attract. The talented woman once opened up about their differences. She said:
"My husband [actor, musician, and screenwriter Christopher Guest, 70] and I are opposites. We have been for 33 years, and we always will be."
According to Curtis, he has great intellect, while she had a background that did not appreciate education. They listen to different radio stations, read various newspapers, and have different sleeping habits; however, she says this does not affect their union negatively.
How Do They Stay Together after 38 Years?
Guest and Curtis had a whirlwind courtship that lasted about five months before he proposed to her. On that fateful day, Guest had been in New York, where he was to remain for a year, and he had called Curtis to ask her a simple question that sealed the deal: "Do you like diamonds?"
The pair got married on December 18, 1984, a few months after they had their first date, and they have remained together ever since.
When they first found the house they chose, Guest did not put up any fight.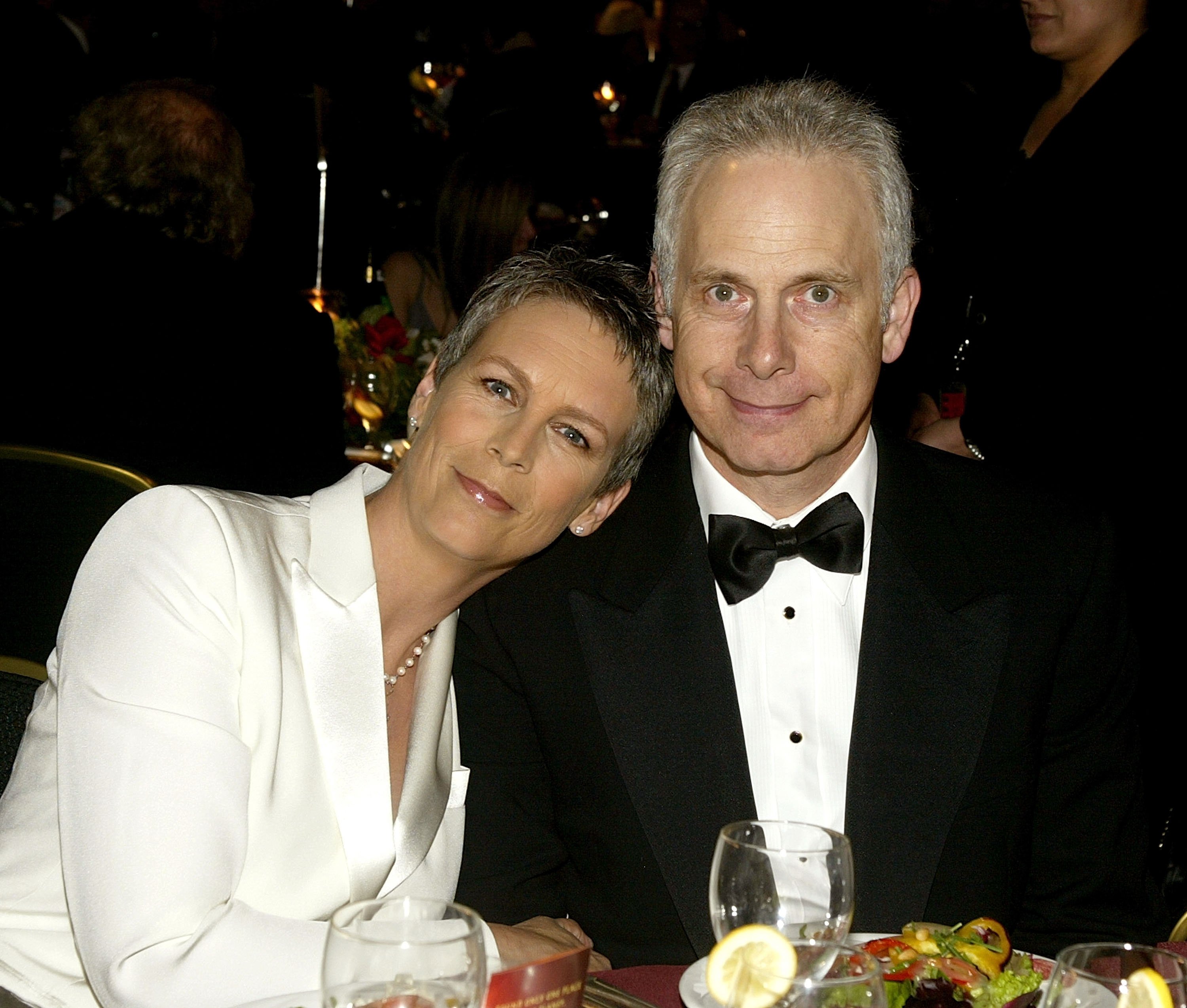 Jamie Lee Curtis and her husband, Christopher Guest, attend the 6th Annual Costume Guild Awards reception at the Beverly Hilton Hotel on February 21, 2004, in Beverly Hills, California. | Source: Getty Images
Given their differences, one would think Curtis and Guest would not last; however, they are almost four decades into their marriage and still going strong.
This is not to say that they have not had their fair share of marital issues, but none of it has changed how they feel about each other. In a past interview, Curtis described herself as a "deep, serious romantic" and referred to Guest as her "one and only."
Curtis remains pragmatic where love is concerned, but she has admitted how much she appreciates the security associated with being in a relationship. She once said in a song she dedicated to her husband: "I feel safe when I drive up and see that you are home."
When it comes to what holds their marriage together, Curtis believes perseverance is a key component. According to her, anyone who has been married for years to a single person will at some point feel the urge to end things, especially during hard times.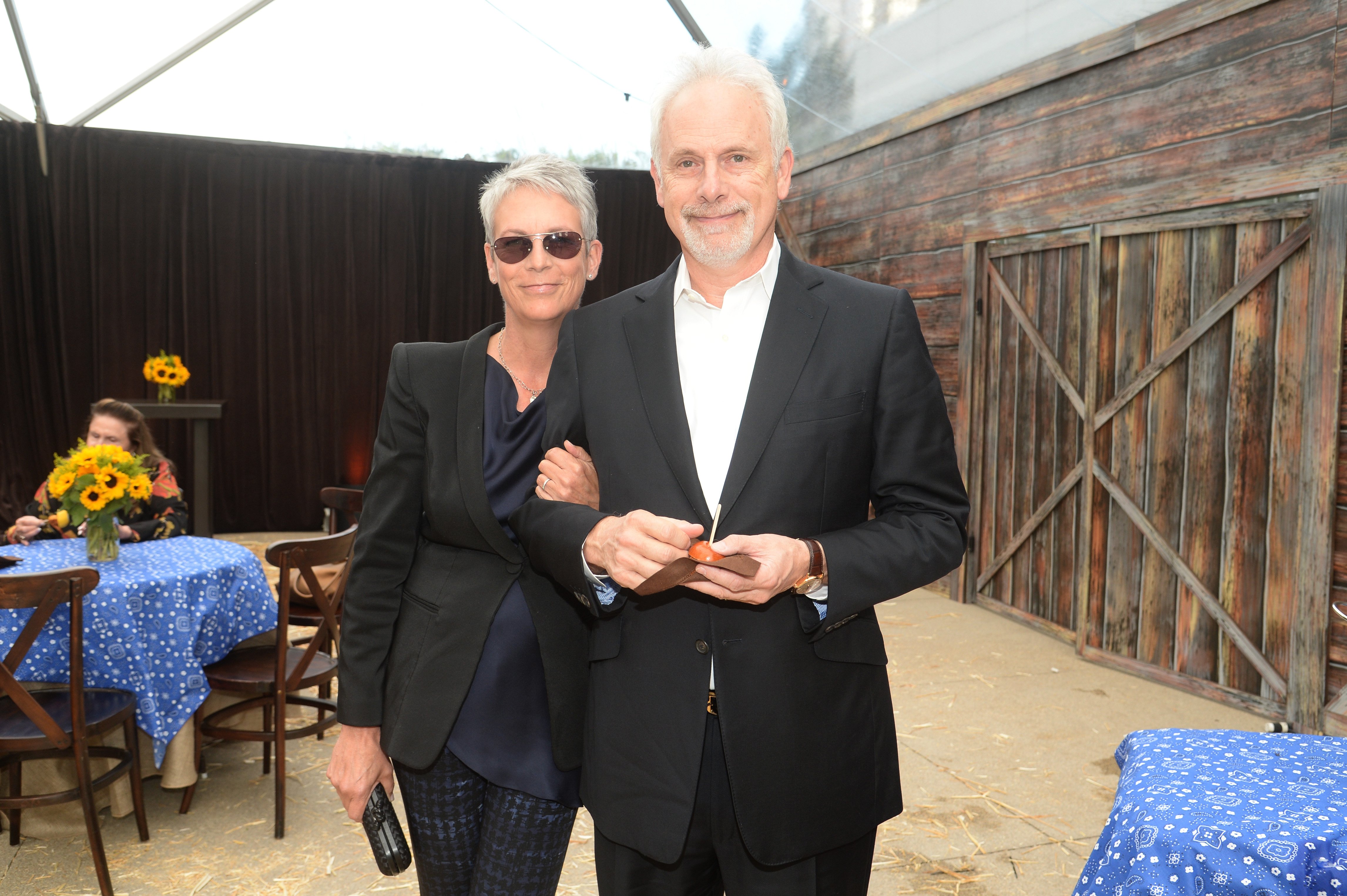 Jamie Lee Curtis and Christopher Guest attended the Annenberg Space for Photography Opening Celebration for "Country, Portraits of an American Sound" at the Annenberg Space for Photography on May 22, 2014, in Century City, California. | Source: Getty Images
Curtis believes that when such a time comes, the best thing is to keep holding on. She said: "If you stay on the bus long enough, the scenery will change." In 2015, the talented actress revealed another tip that has helped her and Guest stay married: "Don't get divorced."
Inside Their 1920s Mansion
In 1992, some years after they wed, Curtis and her soulmate found a home they fell in love with, and to date, the pair continue to live there.
The building is a breathtaking Spanish Colonial Revival house located in Los Angeles, and together, Curtis and Guest transformed it into a home where they raised their children.
Before they found the house, Guest had always been the one who found fault with the previous ones they examined, but when they first found the house they chose, Guest did not put up any fight.
Boasting about her home-making skills, Curtis once said: "I believe that I can make almost any place lovely; I can make it a home. Almost any house I see – it's fabulous."
This is very believable because their home radiates positivity and warmth, which are side effects of her influence within it. The place has a stunning kitchen which the actress calls the "emotional center" because it is where the family usually gathers.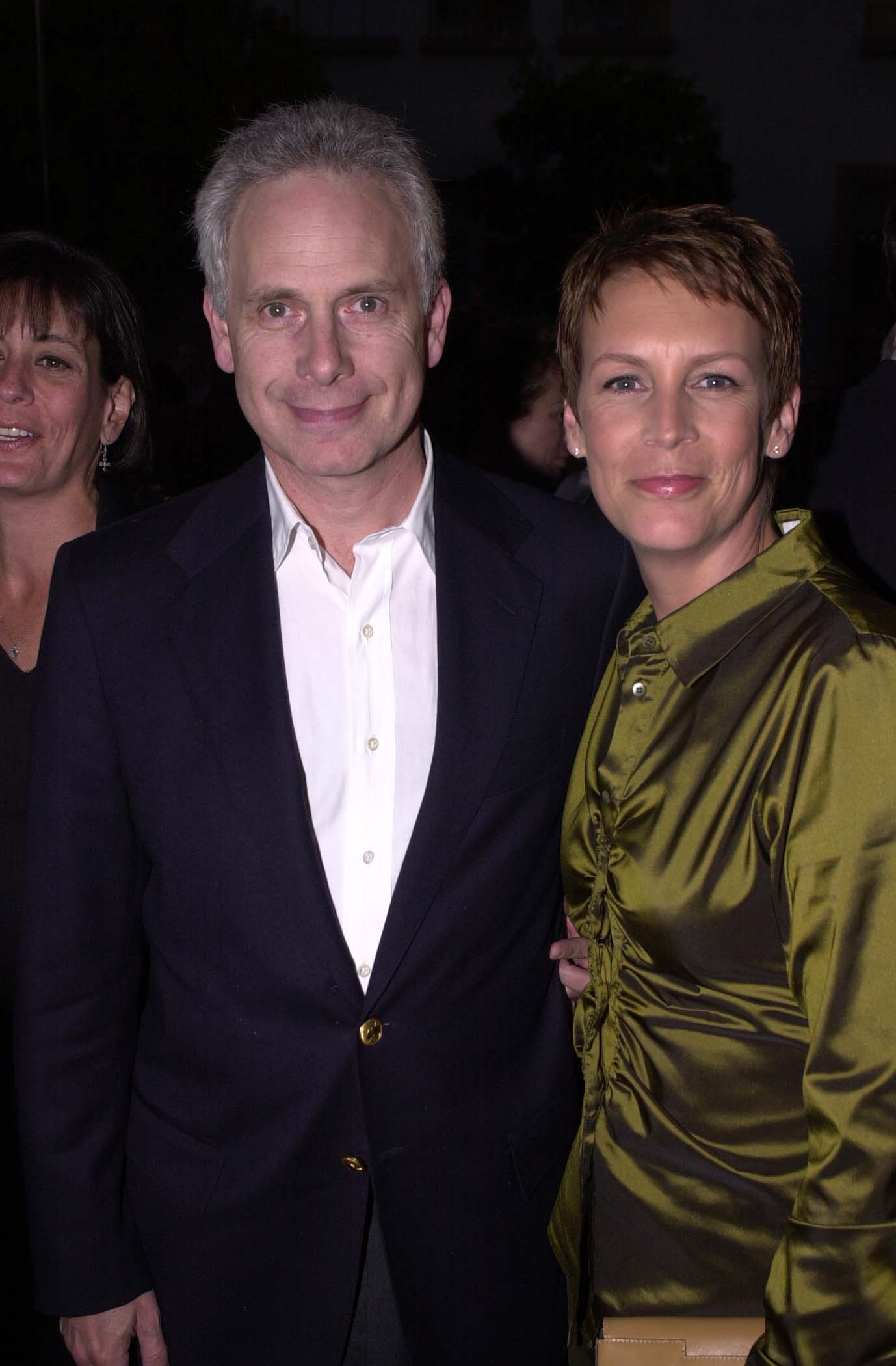 Christopher Guest & Jamie Lee Curtis during HBO's 61 Premiere at Paramount Pictures in Los Angeles, California. | Source: Getty Images
The kitchen has a bright, cheery feel with its white walls, cupboard, and wooden floors. It boasts a marble island, a bohemian rug, and antique furniture, all of which contribute to the cozy atmosphere.
Like many other rooms in the house, the kitchen also has a print of positive affirmation hanging on the wall. The one in the kitchen is very colorful and reminds the reader to "be kind." The motivational statements can also be found on tea towels that double as wall hangings. One reads:
"You are not alone."

Curtis takes great pride in her home and has been known to show off the space on social media, to the delight of many fans. The couple has admitted that they will continue changing their home how they see fit, and fans can't wait to see what new additions will be revealed.