Judge Judy celebrated 80 years on October 21, 2022. Her 80th birthday is only one of her achievements. Among them is her long marriage to Jerry Sheindlin, a man with whom she knew she wanted to have "forever." Staying married that long has, however, had its challenges and the two even divorced for a year after Judy gave Jerry an ultimatum.
Judge Judith Sheindlin of the American arbitration-based reality court show "Judge Judy" turned 80! The Family Court Judge celebrates the massive milestone on October 21 every year.Among her many achievements are her prolific law career and her 45-year-marriage to the honorable Jerry Sheindlin.
The pair first wed in 1977 and are still going strong. Perhaps their long marriage results from their ability to get through tough times together. And some tough times they've had!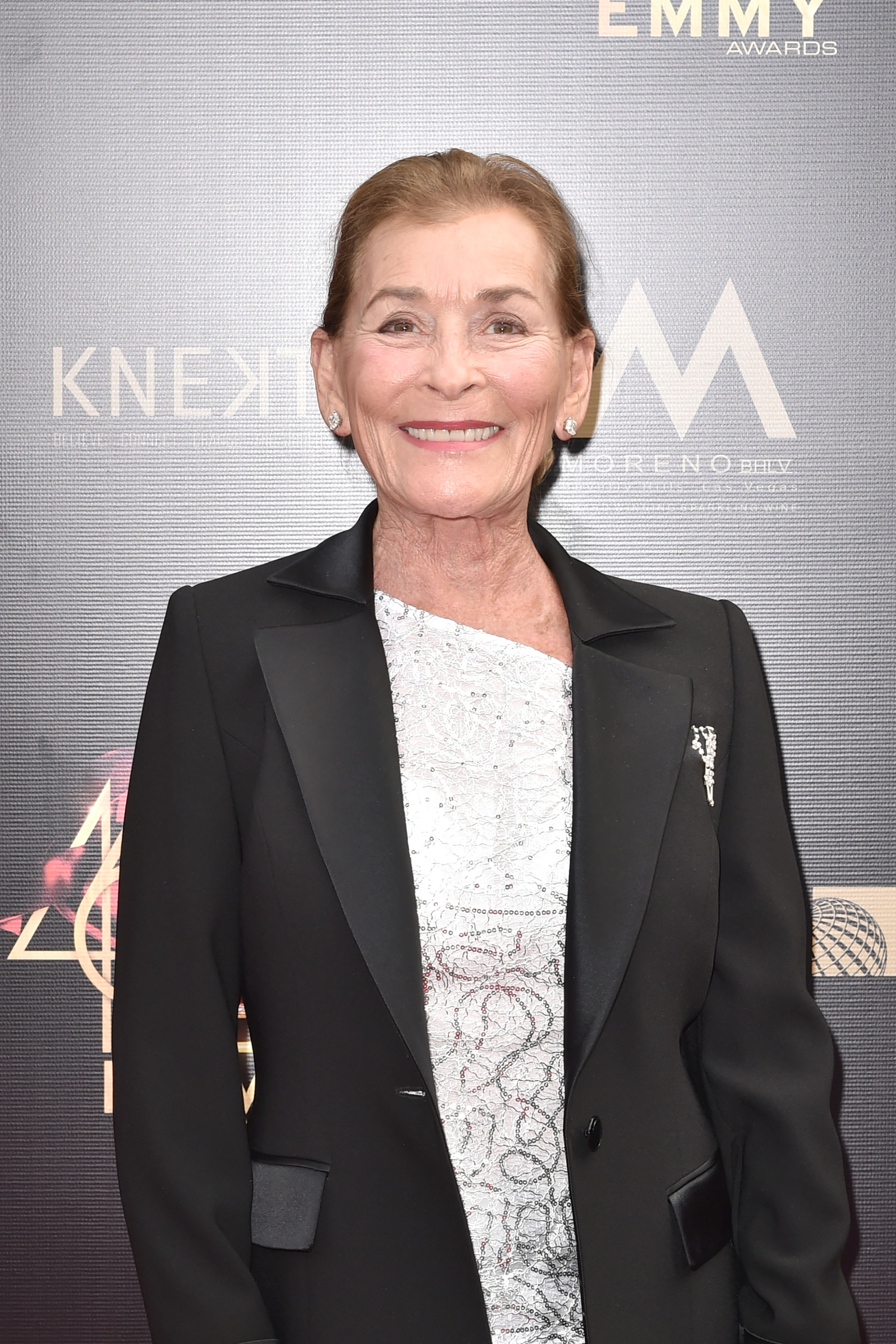 Judy Sheindlin attends the 46th annual Daytime Emmy Awards at Pasadena Civic Center on May 05, 2019 in Pasadena, California. | Source: Getty Images
Like many marriages, Judy and Jerry's union has not been smooth sailing. They have had their ups and downs, but their love for each other has surpassed all their challenges. But now, one can't help but wonder: How did this 45-year-long love story begin?
Judy was freshly divorced when she met Jerry, a defense lawyer at the time. She had just come out of a marriage to her first husband, Ronald Levy, for 12 years, with whom she had two children.
According to Judy, Levy was a good man, but she resented that he viewed her job as a hobby. Eventually, she could no longer stay put, and the pair unfortunately divorced in 1976.
Jerry recalls the first time he and Judy met. Jerry had been at a bar speaking to a reporter about a murder case he had just finished trying as a defense lawyer.
Judy strolled in, put her finger in his face, and said, "And who is this?" Jerry asked her to get her finger out of her face. A year later, they married and she became a stepmother to his three children.
Judy and Jerry's Divorce and Reunion
1990 was a heartbreaking year for Judy after she lost her dad, a man she always considered her champion. Even more infuriating was her husband's inability to take care of her during her grieving period.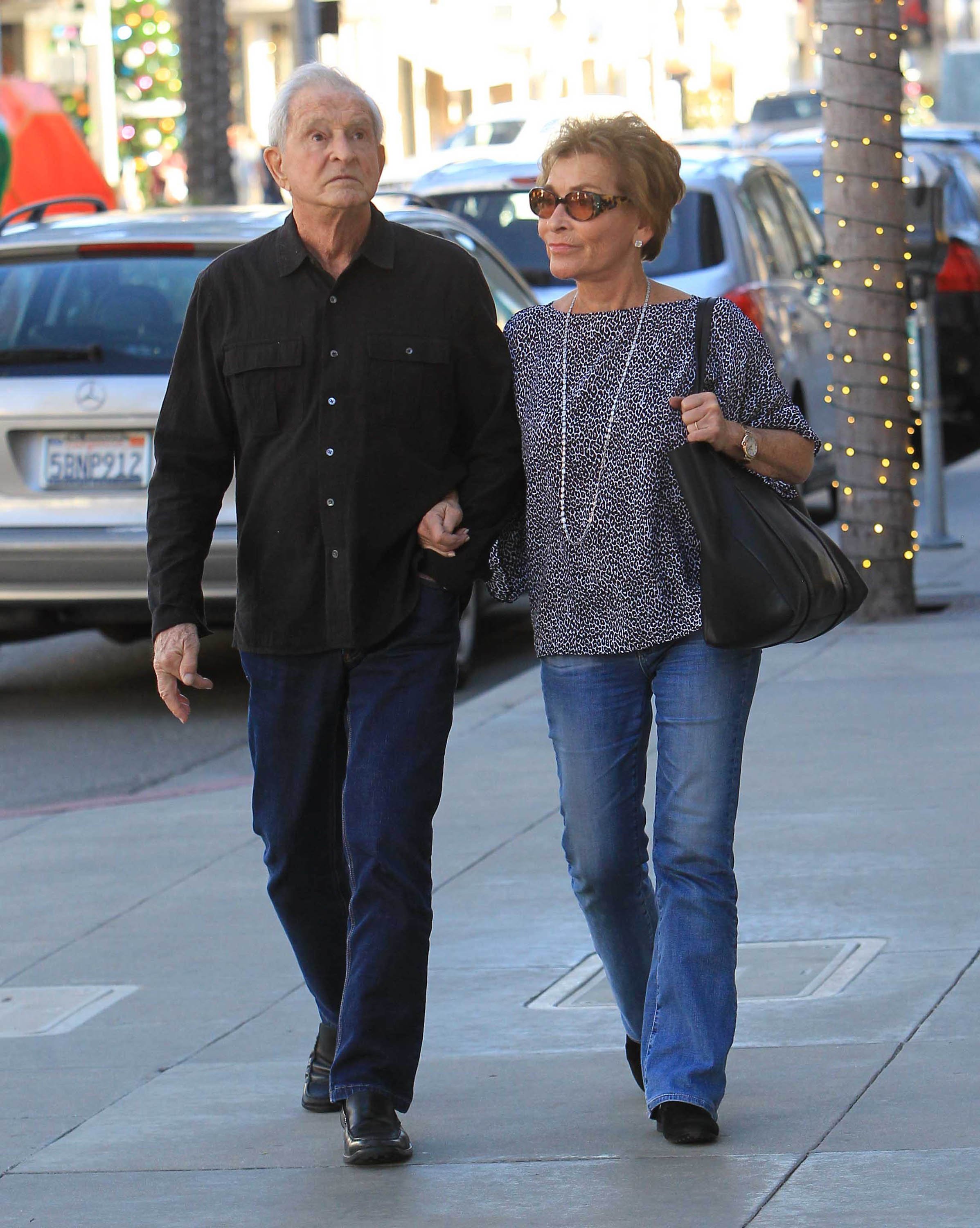 Judge Judy Sheindlin and her husband Jerry Sheindlin are seen on December 15, 2017 in Los Angeles, California | Source: Getty Images
She says she had spent the previous 12 years taking care of Jerry even as she subsequently built her career. Now the tables had turned, and she needed someone to take care of her needs for once. She recalls:
"I said, 'I've been taking care of you for 12 years. Now it's your turn to take care of me.' And he was totally unaccustomed to that role."
Jerry was accustomed to a specific life, and, as much as he was willing to concede, the idea of taking care of her was not so apparent to him. He did not know whether he needed to carry her from place to place, buy her stuff or feed her to show he cared.
Judy says he was not being unreasonable, saying he did not know how to take care of her. Yet, that fact did not ease Judy's disappointment in him. Frustrated, Judy gave Jerry an ultimatum. Jerry recalls her saying:
"If you can't maneuver this, I'm going to divorce you."
"And I said, 'Oh, yeah? I dare you.' And the next day, I got divorce papers. The next day. So, that was the end of that." He says.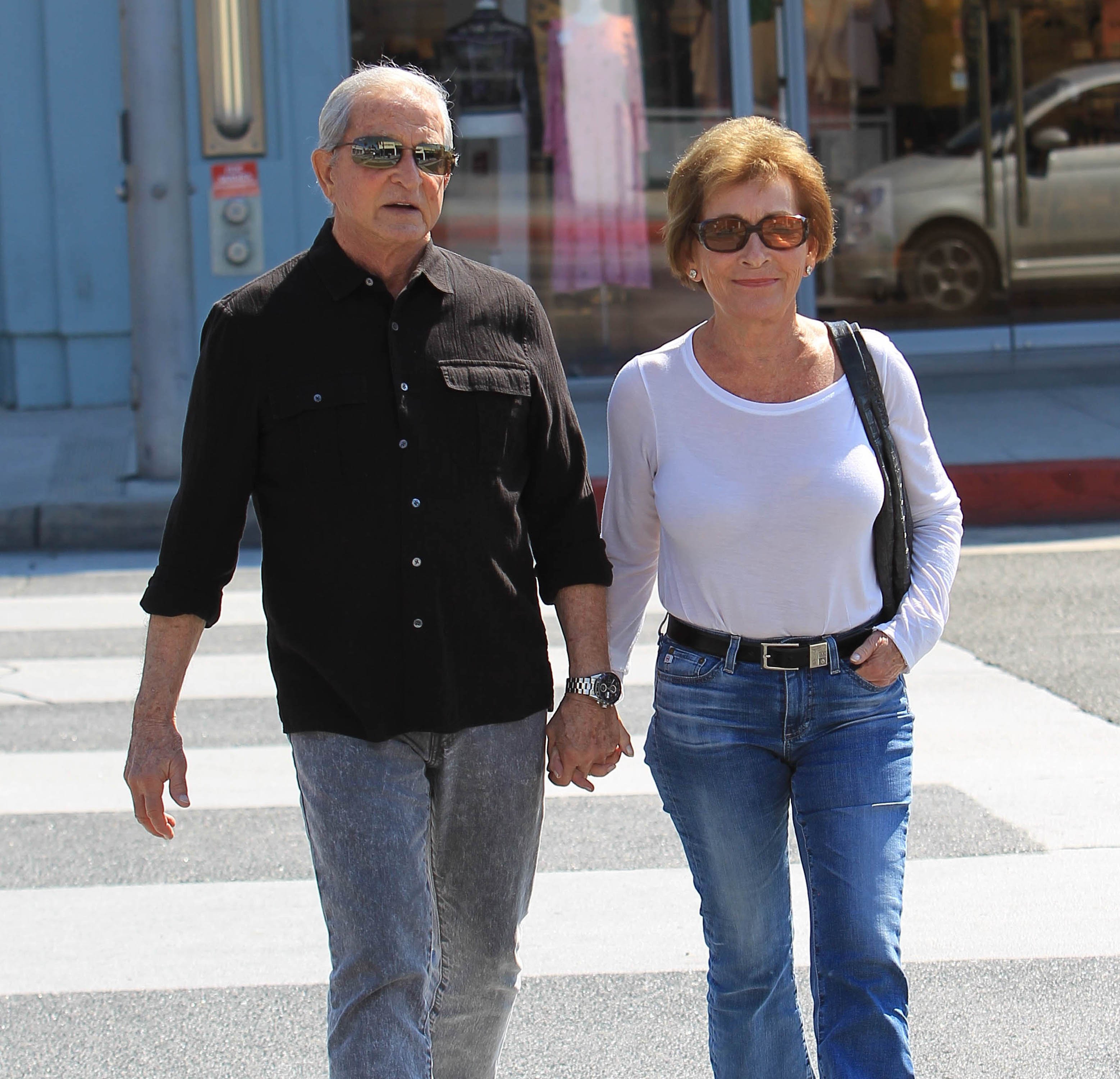 Judy Sheindlin and Jerry Sheindlin are seen on June 18, 2017 in Los Angeles, California | Source: Getty Images
Judy ended up serving Jerry with divorce papers, and they had a standoff resulting in an expedited divorce. They remained split up for a year. While staying together had been burdensome, living apart was even harder, as Jerry recalls:
"I missed her presence the very first week that we were separated. It was the first time in years that we didn't get to see each other every single day. It was such a strange experience."
Judy was not any happier with the separation, and she was very responsive when he called her a year later to ask her out for dinner. They both agreed that the year spent apart had been tough on them, and they decided they would give their marriage another shot.
Jerry remembers picking Judy up at Family Court, and as they walked through downtown Manhattan, he said suddenly:
"This is silly. I'm uncomfortable being with you all the time and not being married to you. Let's get married again."
They rushed to the clerk's office up the street and as predicted, their marriage license request was granted immediately, with the clerks waiving the 24-hour waiting period. Jerry had his son act as the best man and a colleague as the officiant, and they had themselves a ceremony.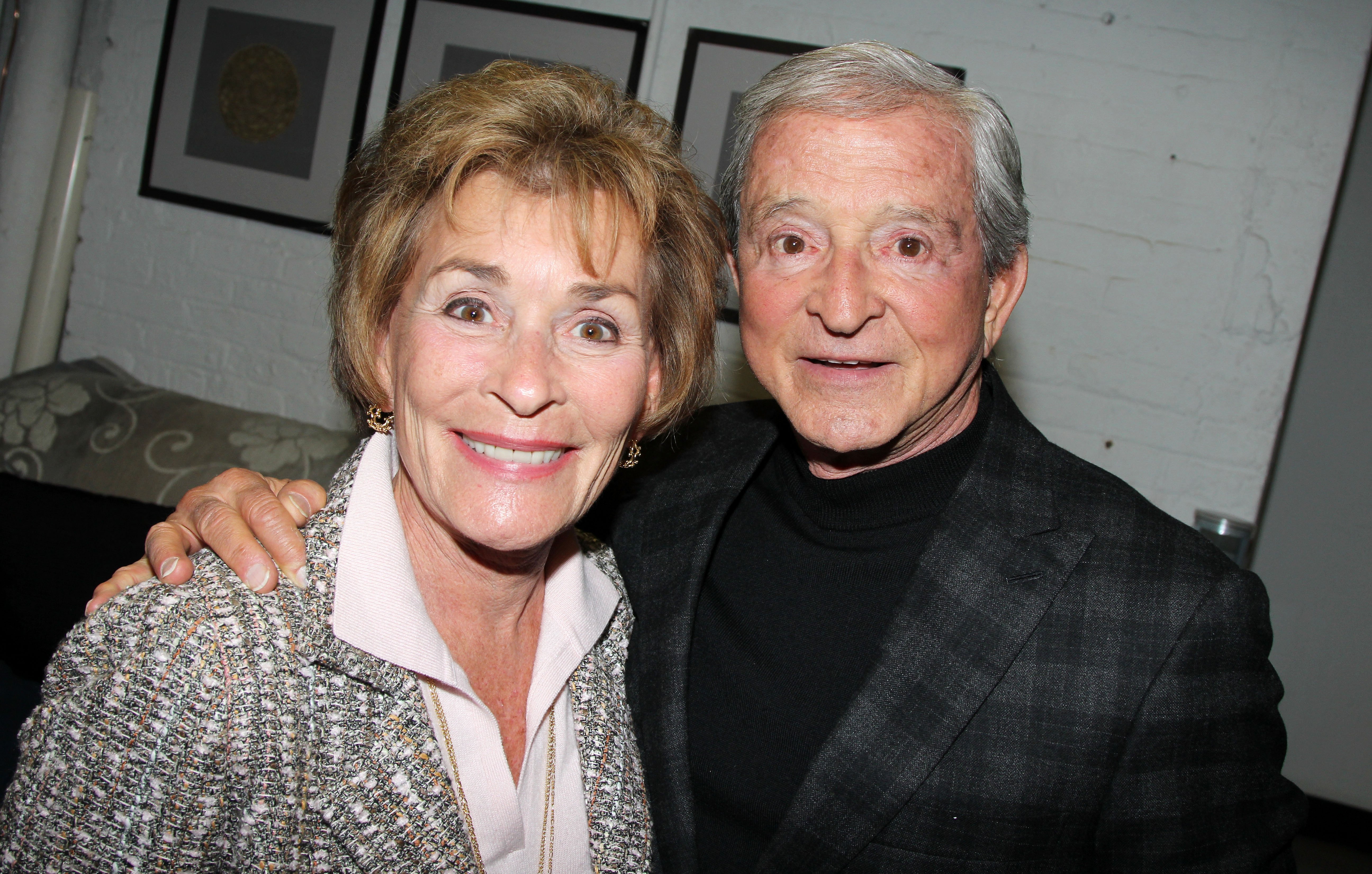 Judith "Judge Judy" Sheindlin and husband Judge Jerry Sheindlin pose backstage at the hit comedy "The Performers" on Broadway at The Longacre Theater on November 10, 2012 in New York City. | Source: Getty Images
Judy admitted she loved being married and even confessed that earlier on in their relationship, she had been the one to drag Jerry to the alter. She says he had had no intention of divorcing his first wife, despite being separated for three or four years.
After they dated for a year, Judy told Jerry she wanted to see his, and his first wife's divorce in the newspapers or he needn't bother calling her again. He argued that they could live together and skip the formalities of a wedding, but Judy was having none of that and made him pick a date for their wedding.
Judy Had to Have Jerry "Forever"
Many recognize Judy as the exasperated, watch-tapping, meme-generating, take-no-prisoners cultural icon she portrays onscreen, but behind the gown and tough demeanor, Judy is a sucker for love.
When asked what advice she would give to a young couple, she answered that anyone looking for love should be able to look across the room at the other person and think:
"I've got to have me one of those."
She retold how her father fell in love with her mother at first sight, adding: "He loved her from the first minute he looked at her. He saw her and said, 'I've got to have it.' That's how I felt when I saw Jerry. I said, 'I have to have that forever.'"

Today, Judy and Jerry are parents of five — two, Jamie and Adam, from her marriage to Levy, and three, Nicole, Jonathan, and Gregory, from Jerry's first marriage. They are also doting grandparents of 13.
Jerry did not magically transform into a doting caregiver after their year apart, but he has come a long way. And the best part is: Judy accepts him for who he is.