Film leading lady, Kate Winslet, is one of the Hollywood women who have been critiqued for their appearance. She has since shut down the critics stating that she has embraced her looks as she ages.Winslet was born on October 5, 1975, in Reading, Berkshire, England, and is most well-known for her iconic role in the classic 1997 film, "Titanic."
She comes from a family of performers. The award-winning star began acting at a young age, having landed gigs in television commercials, stage plays, and TV shows.Winslet first landed her prominent role in 1994's "Heavenly Creatures." A year later, in 1995, she starred in "Sense and Sensibility," playing Marianne Dashwood, a young woman who struggled to find love and had financial woes due to her father's death.
Winslet did the role justice in that she bagged an Academy Award nomination for best-supporting actress. In 1996, she appeared in yet another literary adaption, "Jude," and became a household name by portraying Ophelia in 1996's "Hamlet."
Winslet Faced Harsh Criticism after Appearing in 'Titanic'
When Winslet was an up-and-coming actress, she was body-shamed and told she would only get "fat girl" roles. Moreover, people said she should make peace with the fact that she would always be typecast because of her weight, and later, things became even worse for her.
When "The Reader" star started booking onscreen roles, her agent was frequently asked about her weight. She expressed how overwhelming it was in a December 2022 interview:
"It can be extremely negative. People are subject to scrutiny that is more than a young, vulnerable person can cope with. But in the film industry, it is really changing."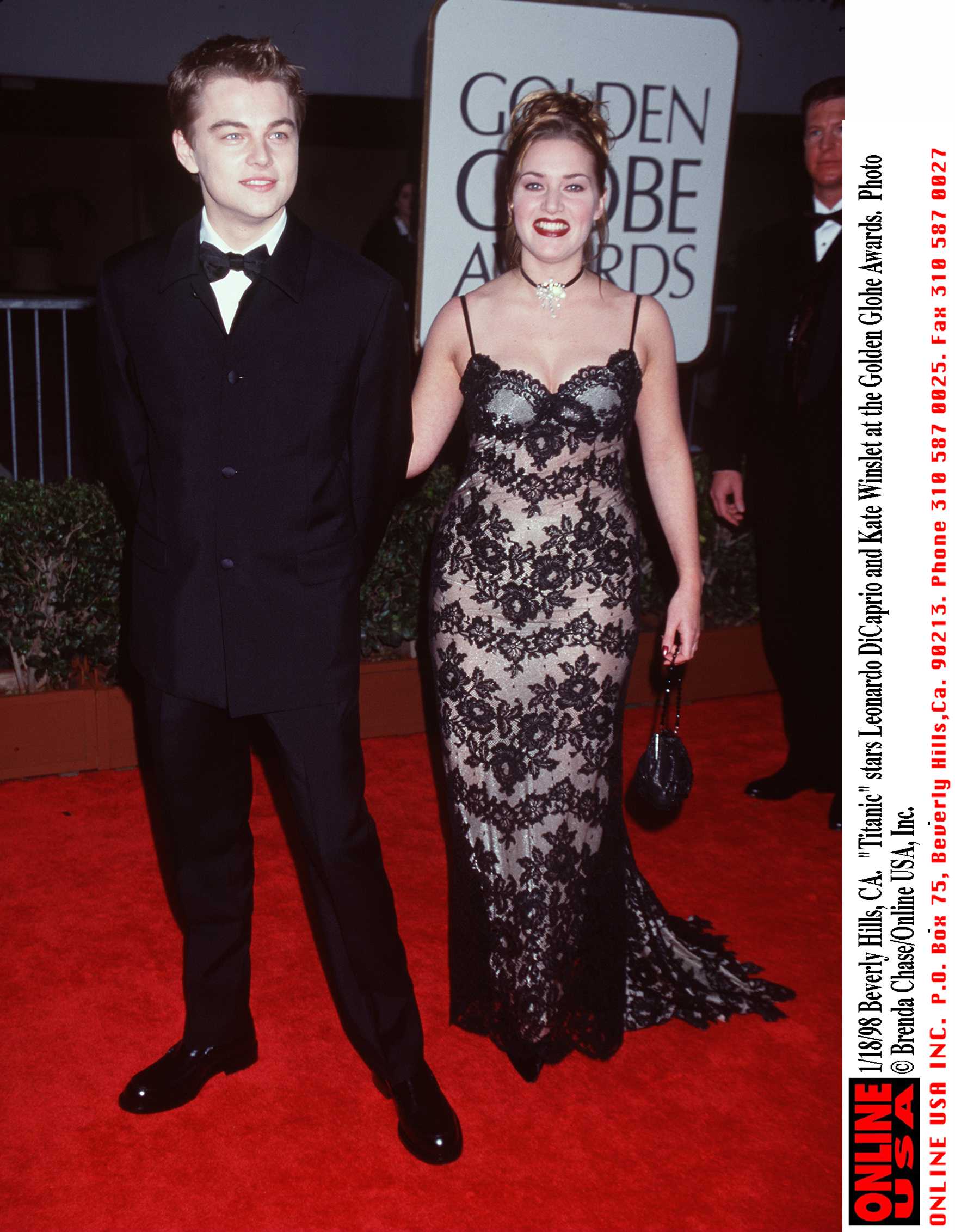 Actor Leonardo DiCaprio and Kate Winslet attend the Golden Globe Awards at the Beverly Hilton on January 18, 1998 in Beverly Hills, California┃Source: Getty Images
Winslet recalled how things used to be when she first started and shared that a lot has changed. "When I was younger, my agent would get calls saying, 'How's her weight?' I kid you not. So, it's heart-warming that this has started to change," she said.
This year, Winslet courageously spoke out against Hollywood for putting women in showbiz under pressure about their appearance – hinting for them to be "skinny" for roles.
The most recent controversy was when director Craig Zobel told her that her "bulgy bit of belly" may be edited out of a sex scene with co-star Guy Peace in the drama series, "Mare Of Easttown." Winslet was livid and clapped back, saying, "Don't you dare!"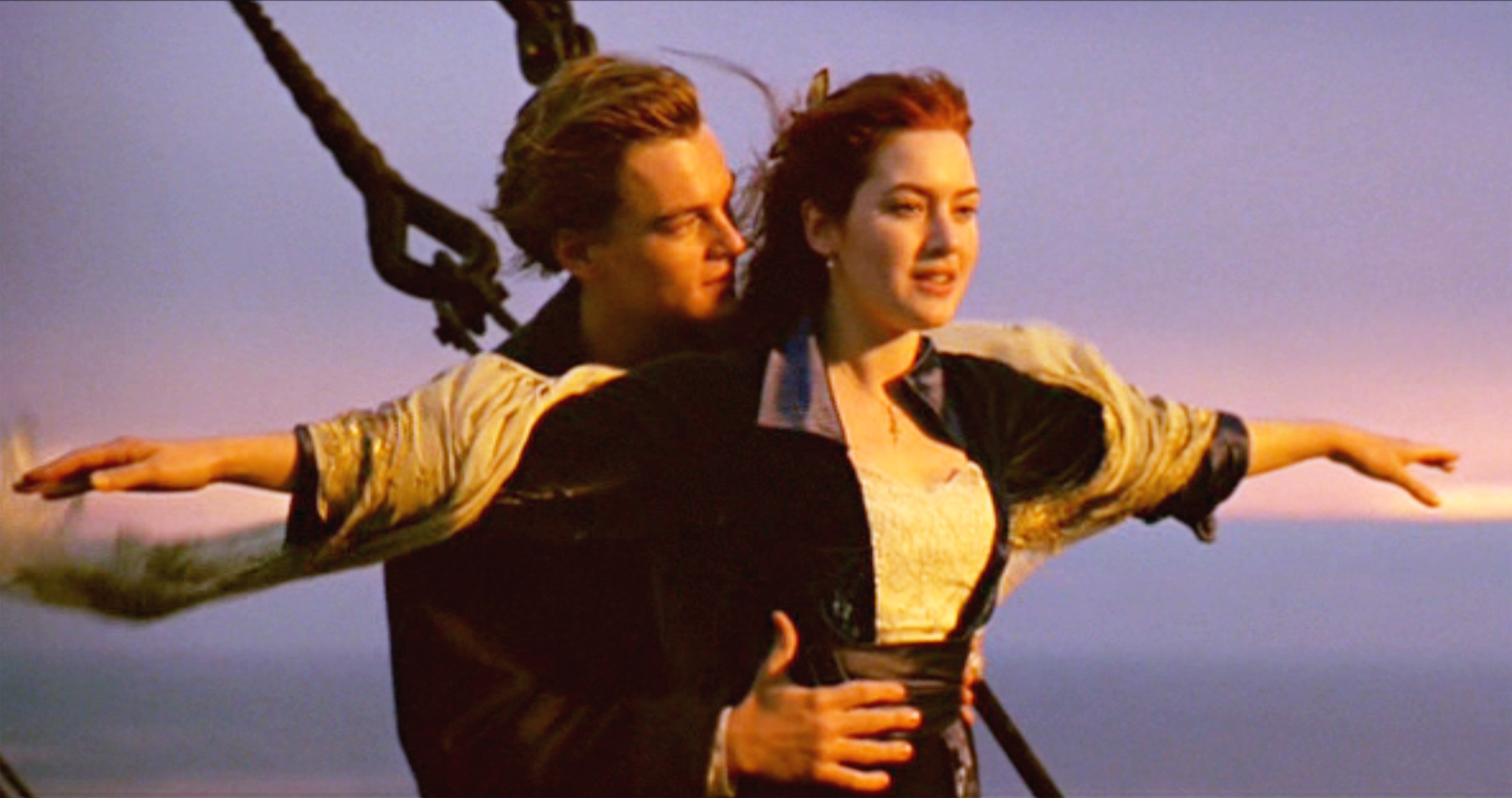 Leonardo DiCaprio as Jack and Kate Winslet as Rose in the movie, "Titanic" on December 19, 1997 in Los Angeles, California ┃Source: Getty Images
The blonde beauty explained that she plays the role of a "middle-aged woman," meaning there are little to no enhancements to her look on the show. As such, the viewers relate to the character because of it.
Winslet stated her role as Mare portrays an imperfect individual "with a body and a face that moves in a way that is synonymous with her age."
In 2021, the movie star had to defend herself yet again, recalling when she faced body shaming following the release of "Titanic," calling it "horrible and so upsetting."
Winslet recounted that her body was always the topic of conversation in show business when she was in her twenties. There was an instance where she even had to talk about her appearance publicly; after that, she was labeled "ballsy and outspoken," but she argued that she was mainly standing up for herself.
More Recent Judgments on Winslet's Onscreen Appearance
Winslet has starred alongside her only daughter, Mia Threapleton, in the drama anthology "I Am Ruth," a feature-length episode. It tells the story of Ruth, a mom worried about her teen daughter, Freya, conforming to the social pressures of online media and suffering from mental health.
Before this show, people criticized Winslet for appearing to have no makeup for "Mare Of Easttown." The Hollywood star said such comments only encouraged her to decide on how she looked in "I Am Ruth."
Winslet was confident enough to state that people would refrain from giving male stars the same treatment when it comes to their appearance:
"You'd never make that much fuss or that much noise about a male actor's appearance, would you now? No, you flipping wouldn't."
That said, she proved naysayers wrong who suggested she went bare-faced for her stint in the hit show, "Mare Of Easttown," and revealed she definitely "had makeup on."
However, Winslet switched things up a bit since there is much talk about her onscreen looks and opted not to have any makeup on for "I Am Ruth." The mother of three said she scraped her "hair back into a crappy old ponytail," which is her real-life daily look.
Winslet stated there are many expectations from female stars about how they should look flawless 24/7. But all she cares about is being authentic and "telling" meaningful stories.
The Oscar Award-winner said she is most passionate about speaking on social ills that people often fear to mention in their discussions. Most importantly, she is not afraid to let her hair down by appearing "like a hot mess."
Winslet is now in her late 40s and believes women become more powerful and sexy at that stage. She is beginning to embrace more of her aging process and made an example about her feet which hurt after wearing shoes for too long.
The Grammy Award winner said though her feet are no longer the same anymore, she gets pleasure in conveying to herself: "Oh well, that's just the way it is, isn't it?'"
When speaking about women reaching their forties, Winslet noted that many think everything else starts to "fade" because they are growing older. "And I've just decided no," she stated of her decision to look at the positives of aging.
"We become more woman, more powerful, more sexy," said Winslet of growing old. She added women evolve into who they are meant to be and have a chance to "speak" their minds without a care about what others think, including how they appear.
Winslet expressed cheer at the thought and advised other women to take charge of their "power" because life is way too "short" not to do it.