Keanu Reeves is perhaps one of the most humble actors to hail from Hollywood. The actor is beloved by people of all ages and for good reason; he seems like a great guy!
For a long time, Keanu Reeves had been single. The actor has suffered major loss in his personal life in the past. His daughter with girlfriend Jennifer Smye was stillborn at 8 months old.
Soon after, Jennifer Smye was involved in an accident and passed away as well. Even though the couple had been broken up by then, it still made a heavy impact on the actor.
The actor has largely remained single since the death of Jennifer. He has shared in interviews that he feels lonely and hopes for a relationship.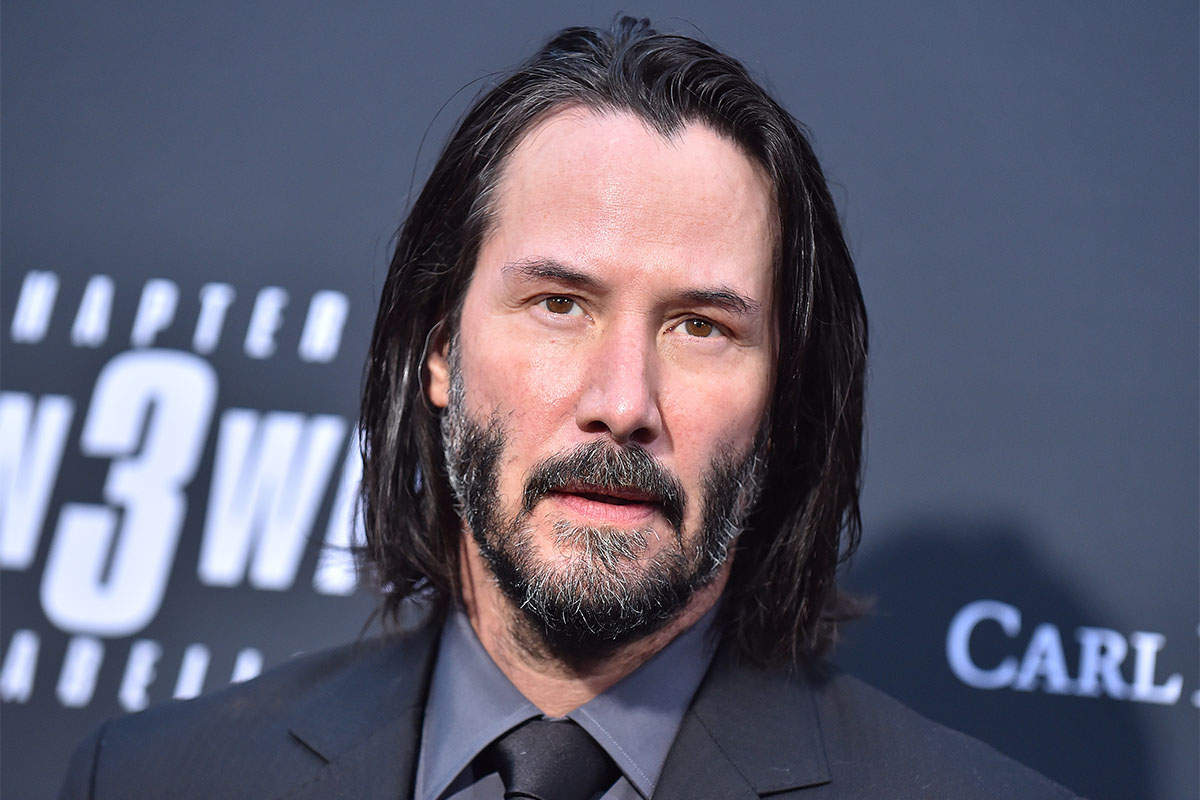 And now, it has finally happened for the actor. He is in a loving relationship with artist Alexandra Grant. The couple is very private about their relationship and only made their relationship public late last year when they attended the LACMA Art + Film gala together.
And understandably, fans are curious to know more about their relationship. And it makes sense! Keanu's fans adore him and want to see the actor happy, as he is, when he is with Alexandra.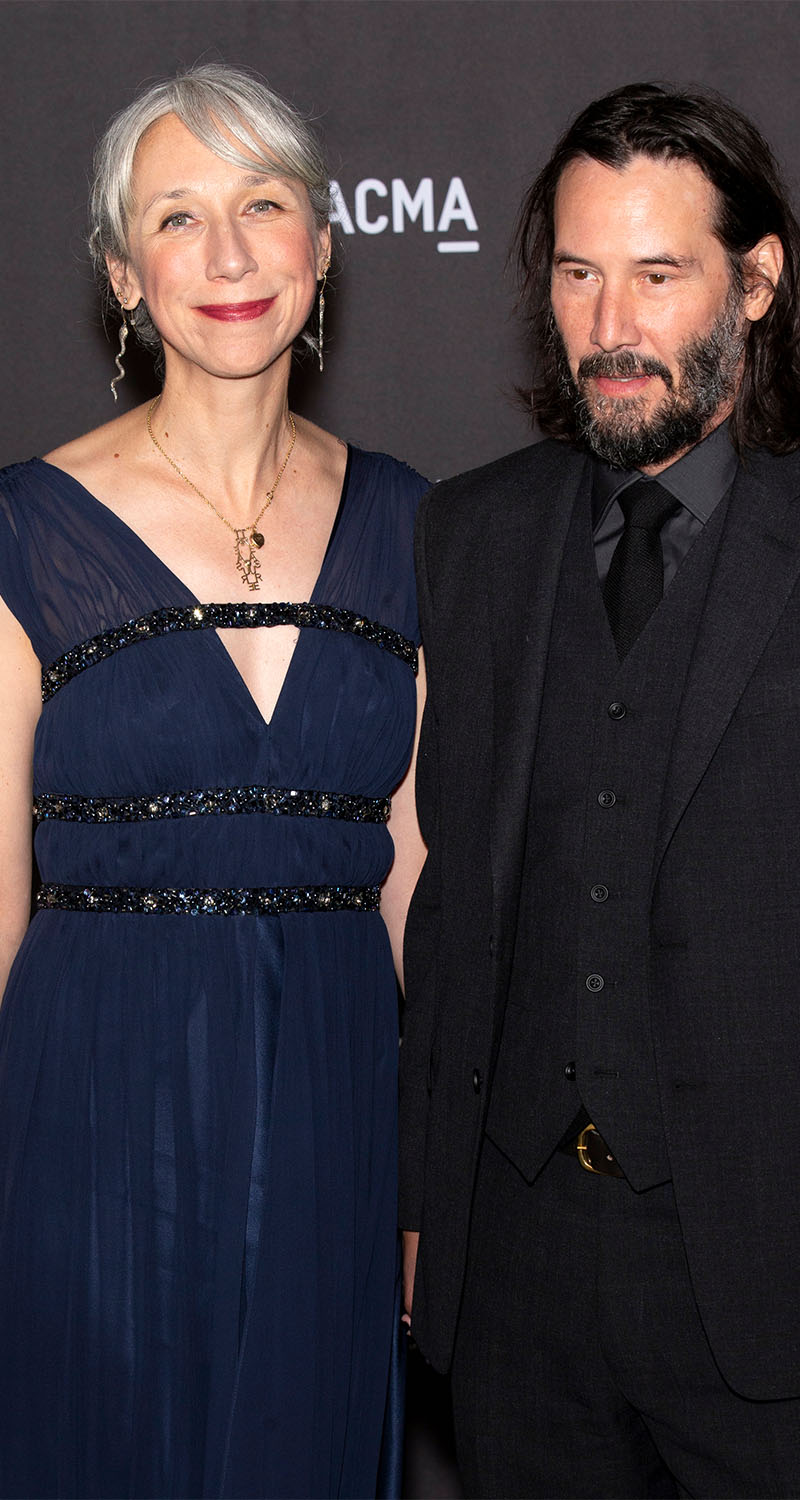 Shutterstock
Recently, the couple made a public appearance once again. They appeared on the Red Carpet for the Museum of Contemporary Art Gala in Los Angeles, holding hands.
The couple was talking to one another at the red carpet and apparently found one another incredibly amusing since they kept smiling and laughing in one another's direction.
While Keanu Reeves has been known for his brooding expressions, he is all smiles next to his lovely girlfriend Alexandra Grant. It is so nice to see the actor smile and exude genuine joy.
The couple rarely makes public appearences together so it is definitely a big deal. They are so private about their relationship that even their friends were surprised about them being together.
"I remember a couple years ago, about a year and a half ago, [Alexandra] said, 'Keanu Reeves is my boyfriend' and I'm like, 'Wait. What? What? What?' She was so cool I thought she was a lesbian," said Jennifer Tilley in an interview.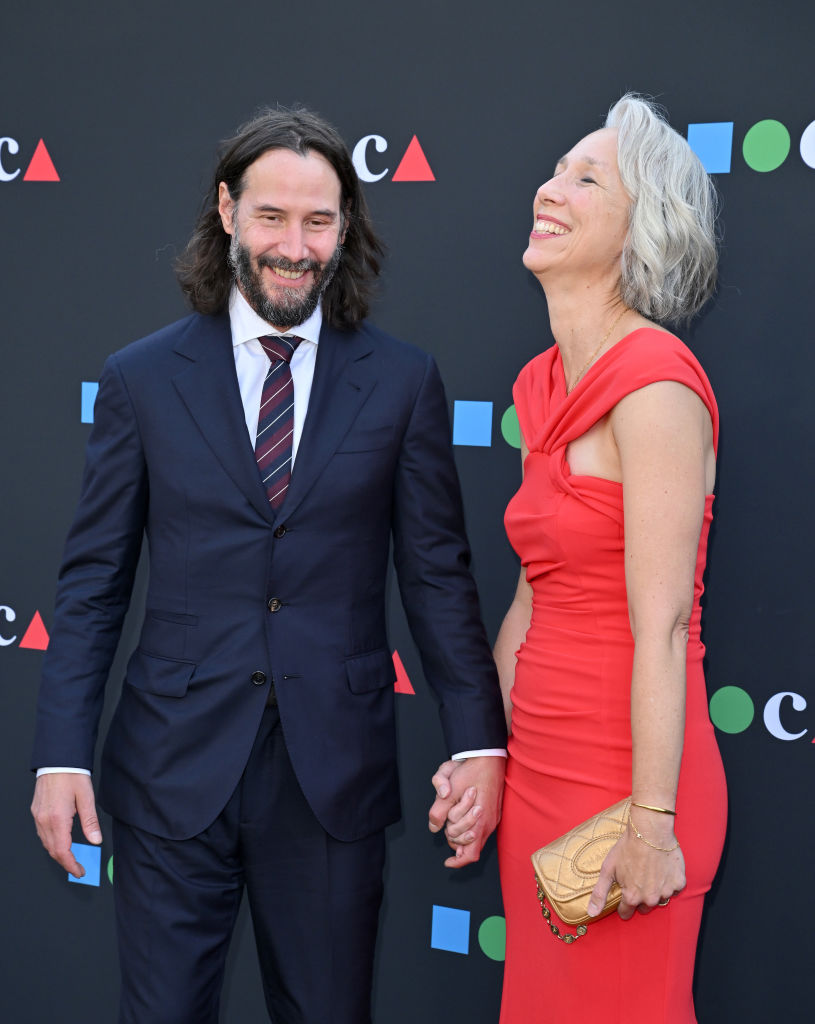 Getty Images
Alexandra Grant herself is a distinguished artist. In fact, it is believed that she became friends with the actor through her work. They worked on a book together in 2011, which is thought to be the time they got to know one another better. The book was called "Ode to Happiness," a picture book for adults. The art in the book was drawn by Grant and the text was written by Reeves.
She is the daughter of two professors and has dabbled in the profession herself as well. From 2009 to 2011, she worked as an adjunct professor at the ArtCenter College of Design in Pasadena, California. She has also served as a mentor at the Pacific Northwest College of Art from 2013 to 2014.
In 2017, she founded X Artists' Books with Keanu Reeves, a publishing house that focuses on high-quality content that does not fit in one particular genre. By all accounts, she is a lovely human being. And we can definitely see the positive impact she has made on Keanu Reeves and his life.