When a kind man at a stoplight noticed a woman in a wheelchair getting soaked in the rain, he stepped out of his car and gave her his umbrella to keep.
A driver was waiting at a stoplight in the rain in Washington when his dash cam noticed a man in the car in front of him step out of his car while holding an umbrella.
There was a couple with an elderly person in a wheelchair on the side of the road, and they apparently had gotten stuck in the rain. The elderly person had a newspaper on their head while trying to keep their head dry.
The kind man walked across the street, handed them his umbrella, and then got back in his car and drove away.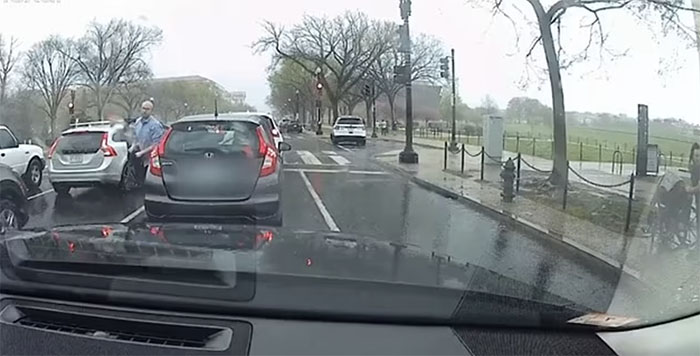 Photo credit: T6900 / reddit
The couple thanked the man, and then opened the umbrella and held it over the person in the wheelchair.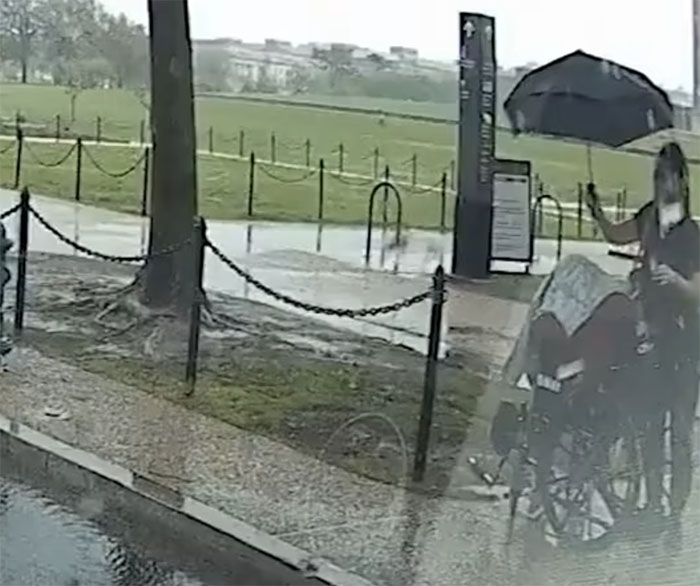 Photo credit: T6900 / reddit
Thousands of hearts online have appreciated the stranger's kindness.