The iconic television series "M*A*S*H" marked its 50th anniversary in 2022. The show followed a group of medical professionals working in a mobile army surgical hospital during the Korean War.
The "M*A*S*H," which came out in 1972, was known for addressing serious subjects like the horrors of war and the human cost of conflict. It ran until 1983, and the lives of its beloved cast members have changed dramatically.
Though the years have ticked by, the show remains adored for its clever humor and depth of emotion. Although some of the cast members have died, their influence and memories live on through the show's enduring popularity.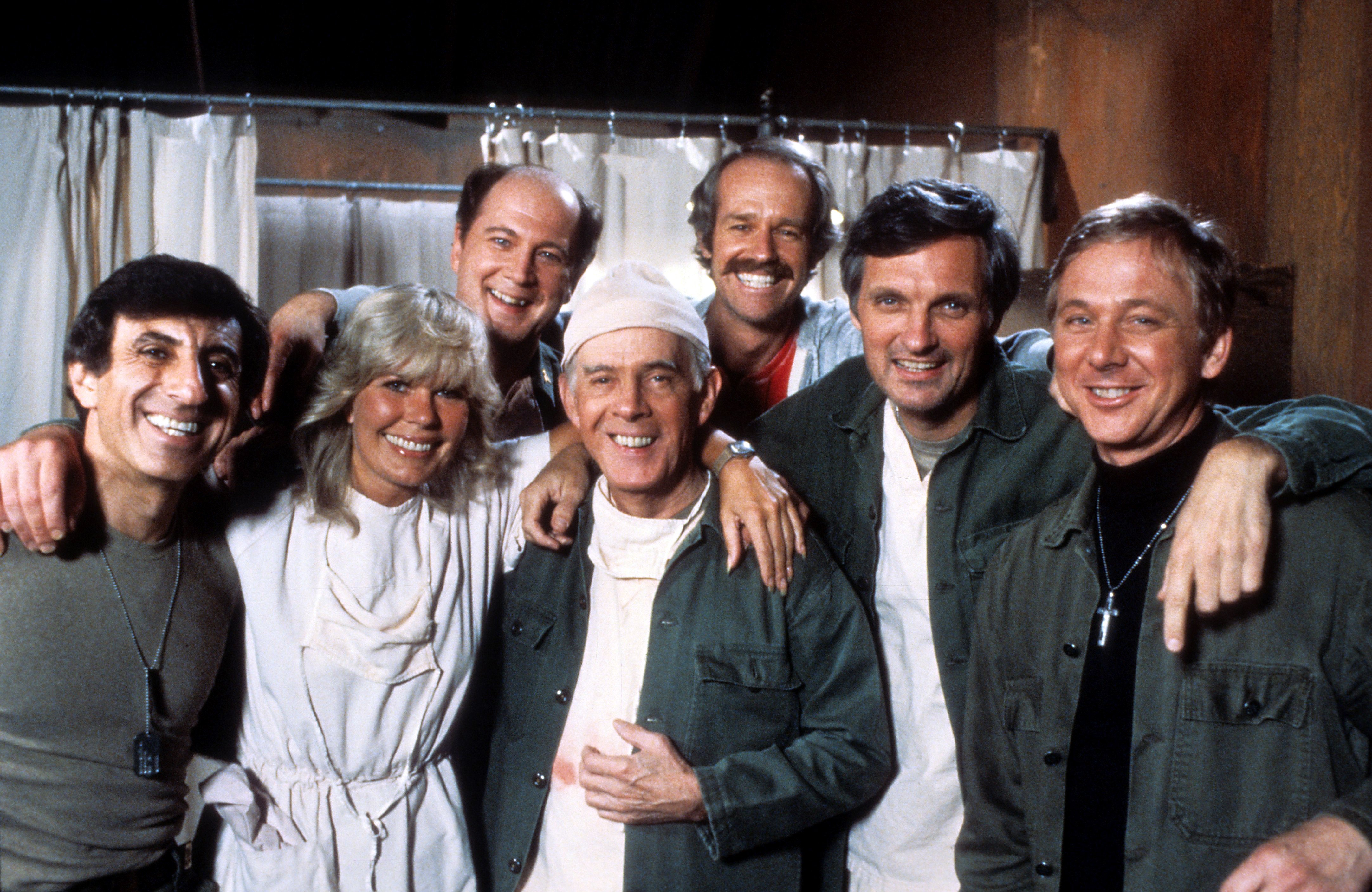 Jamie Farr, Loretta Swit, David Ogden Stiers, Harry Morgan, Mike Farrell, Alan Alda, and William Christopher in a portrait for the comedy series "M*A*S*H" in 1978. | Source: Getty Images
Some of the talented actors who used to shine on the classic series have continued to thrive in the entertainment industry, including Alan Alda, Loretta Swit, and Jamie Farr.
They made a mark in the industry and continue to leave a lasting impression on their fans. They have pursued different interests, like inventing, working for animal rights, and becoming grandfathers.
Alan Alda
Alan Alda, 87, is a beloved actor with a career spanning decades and a devoted husband, father, and grandfather. In an interview with Closer Weekly, Alda shared his love for spending time with his eight grandchildren, saying that laughter is a big part of their relationship.
He also revealed that he doesn't mind indulging them with gifts now and then, as it expresses his love and care for them. The acting legend said:
"I think you can't express too much how you care for someone, it doesn't spoil them."
Some of Alda's grandchildren have even chosen to follow in his footsteps and pursue careers in acting and public relations. Alda is always willing to offer guidance and support to his grandchildren, as he knows firsthand the challenges and rewards of this field.
One of them, Jake Alda Coffey, aspires to be a screenwriter. On TikTok, Coffey shared his experiences of growing up with a television icon as a grandfather. He fondly recalled summer vacations spent at Alda's summer home in the Hamptons, where they would have fun making movies together.
Coffey also shared that many people he admired as a child also looked up to his grandfather. But it's not just about career advice for Alda – he also wants his children and grandchildren to understand the importance of being with the people they love and making sacrifices for them.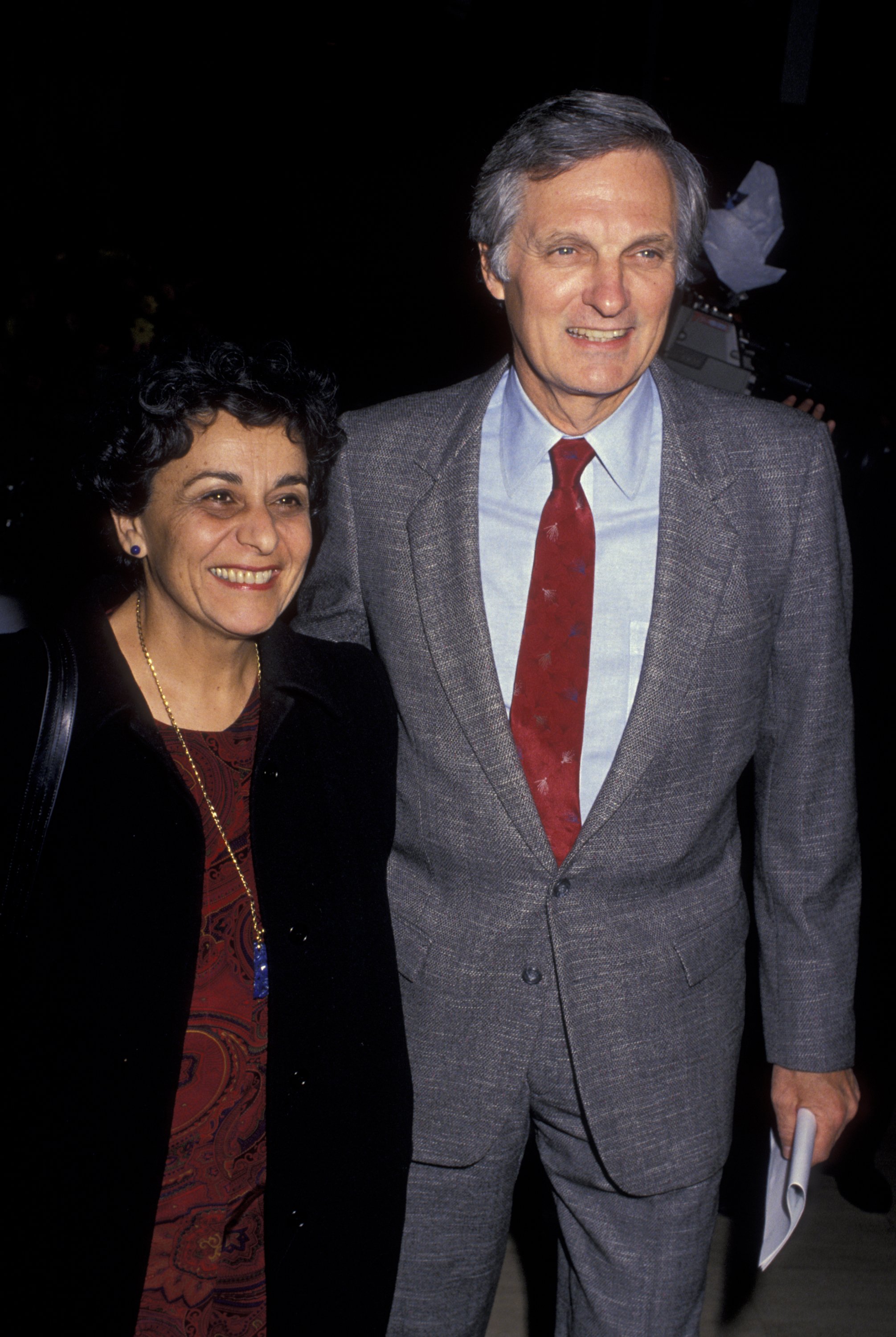 Alan Alda and his wife Arlene Weiss attend Seventh Annual Television Broadcasting Festival at the Los Angeles Museum of Art on March 5, 1990, in Los Angeles, California. | Source: Getty Images
Alda and his wife, Arlene, have been happily married for over six decades, setting a beautiful example of love and commitment for their children and grandchildren to follow. They share three daughters, Eve, Elizabeth, and Beatrice.
In a Washington Post article, Alda reflected on how his wife has shaped him into the person he is today. From teaching him to read the newspaper and think more critically, to supporting him during times of uncertainty, she has been a constant presence in his life.
She is, in his words, the "soul of my soul," and he knows that he would not be the same without her. Their marriage is a testament to the power of love, commitment, and mutual support.
Unfortunately, several of their "M*A*S*H" co-stars have passed away in recent years.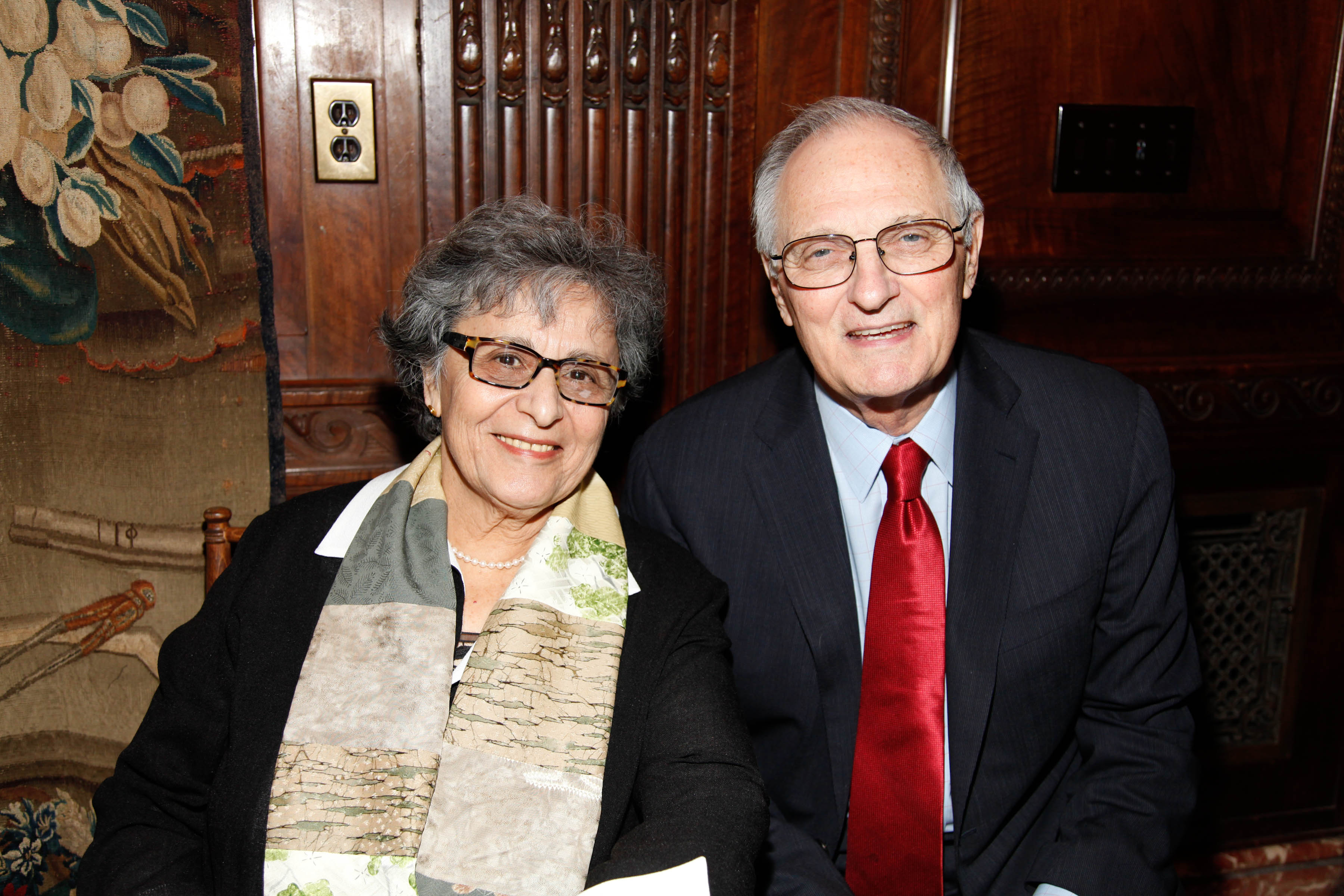 Arlene Alda and Alan Alda attend the book signing event for Marilyn Berger's "This Is A Soul: The Mission of Rick Hodes" at New York Public Library on April 13, 2010, in New York City. | Source: Getty Images
As Alda nears the end of his acting career, he is not ready to slow down or retire. According to his eldest daughter, he is working harder than ever, expanding his focus to teach people how to communicate more effectively.
He has used various forms of communication, including social media and podcasts, to share his message and reach a wider audience. Alda is a man who is constantly seeking new ways to connect with and inspire others.
Loretta Swit
Actress Loretta Swit, 85, played Margaret "Hot Lips" Houlihan, a U.S. Army nurse major whose signature look included wearing hot pants and too-tight T-shirts. Swit has used her fame to support those who served and fought for their country.
An advocate for preserving their memories and heroism, Swit narrated the film documentary "Never The Same," about the British and American prisoners during the Second World War.
Swit, much like her beloved character Margaret, is a courageous woman. However, unlike Margaret's desire for a home and family, she has chosen to lead a life of independence.
She is a single woman with no children, a decision that her colleague Alda fully supports. In fact, Swit believes that not having children has contributed to her youthfulness.
Interestingly, Swit was married to Dennis Holahan, her love interest in "M*A*S*H," where he starred as Dennis Houlihan.
Despite the differences between her real life and her TV character's life, Swit admitted that the two have some similarities. She said they are both ambitious women who share similar views on feminism.
Swit remembered that when she was young, her parents did not want her to pursue a career in the entertainment industry because they were concerned she would not be successful. According to Swit, her parents wanted her to get married and start a family instead.
Swit never imagined getting married, as her main goal has always been to become an actress. She started learning ballet at a young age to pursue a career in the performing arts.
She never wanted to be a mother or a homemaker but rather to concentrate on her acting career. She recalls her ex-boyfriend telling her he wasted his time with her because he wanted to get married.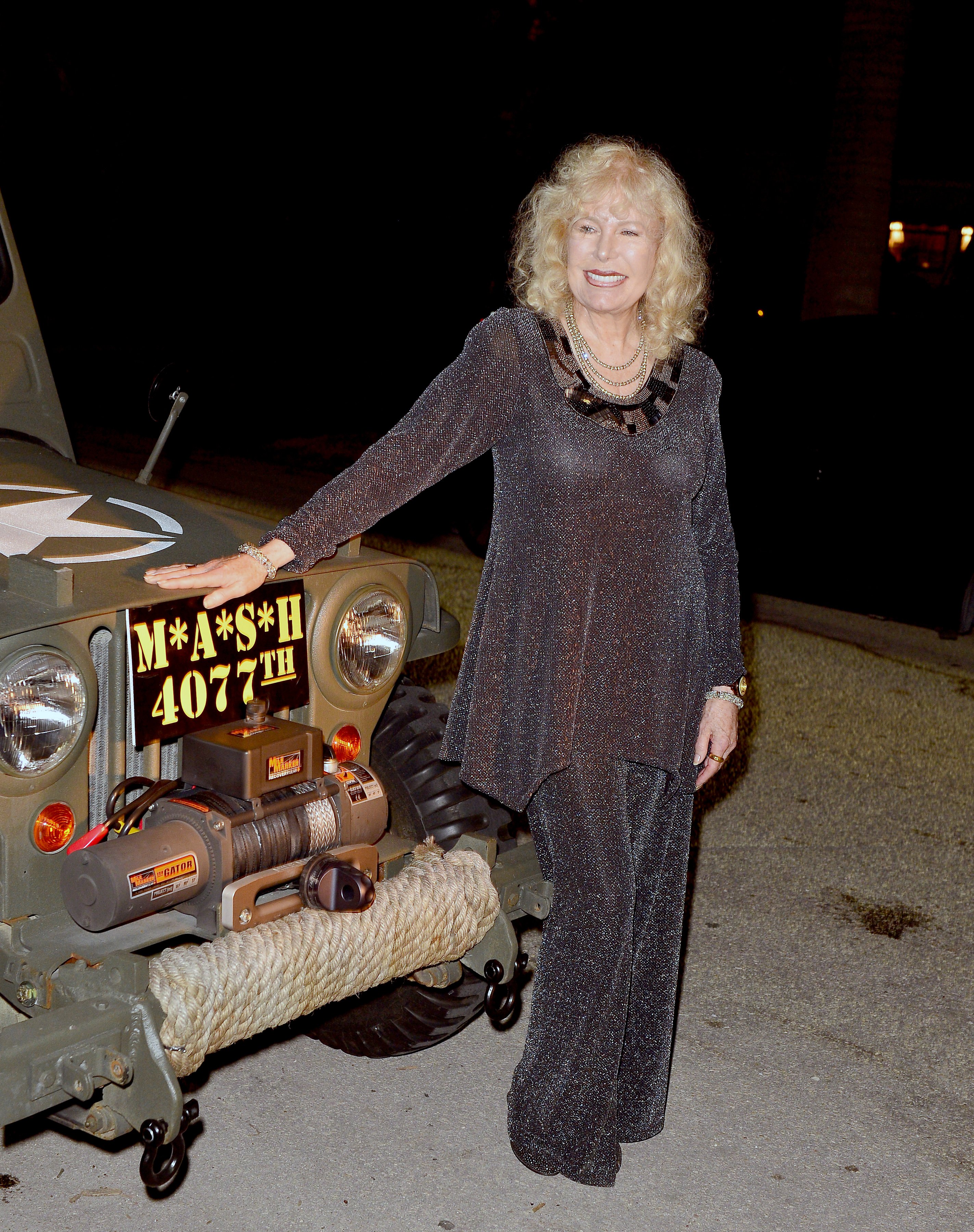 Loretta Swit attends The 30th Annual Fort Lauderdale International Film Festival Salute to Veterans Day MASH Party on November 11, 2015, in Fort Lauderdale, Florida. | Source: Getty Images
Interestingly, Swit was married to Dennis Holahan, her love interest in "M*A*S*H," where he starred as Dennis Houlihan. They were married for 12 years before divorcing in 1995.
After her failed marriage, she said she was unsure if she would ever remarry. She knew beautiful couples, but she believed it takes two special people to make such a lifetime commitment.
Sometimes, she goes on dates, but she fully embraces her life as a single woman. After some reflection, Switt ultimately realized that she was not interested in getting tying the knot, saying:
"I have a career and friends and things I care about doing. I don't want a lot of other demands."
Swit expressed her gratitude to Alda, whom she claimed had a deep understanding of women, for helping her feel less guilty about her desire not to have a conventional family.
Jamie Farr
Born in Toledo, Ohio, in 1934, Jamie Farr, 88, is a talented actor who made his start at the Pasadena Playhouse, when he was cast for the role of Santini in "Blackboard Jungle."
Following his success at Pasadena Playhouse, Farr joined the cast of "The Red Skelton Show" as a regular for two seasons, portraying the role of a second lieutenant in the U.S. Army Air Corps.
But life had other plans for Farr. In an unexpected turn of events, he was drafted into the U.S. Army. After basic training, he was stationed in Queens, New York, where he was a script supervisor for training films.
Farr's family has a rich history of military service. His cousin was a jet pilot ace in the USAF and his uncle Bob served in WWII as a medic and in the Coast Guard.
Farr served in the US Army from 1957 to 1959 in New York City, Fort Knox, Kentucky, Fort Huachuca, Arizona, Japan, and Korea. He worked in Special Services and ended up with Armed Forces Radio at the Far East Network in Japan and Korea.
While stationed in Tokyo, Farr received a letter from Red Skelton asking him to tour Korea with him. Farr left the Army in 1959 and returned to Hollywood, reprising his role on "The Red Skelton Show" and appearing in various films and television shows.
He was initially only signed on for a single episode of "M*A*S*H," but his character as a soldier trying to get out of the military by dressing in drag was such a hit among viewers that he returned for a dozen more episodes in the second season. He became a regular cast member in the third season.
After "M*A*S*H" ended, Farr acted in the sequel "AfterMASH" and appeared in several variety shows. He currently hosts a daily radio travel show called "Travelin' Farr."
In addition to Alda and Swit, actors Mike Farrell and Gary Burghoff have all had successful careers after their time on "M*A*S*H." Burghoff gained fame for his role as Radar O'Reilly, while Farrell played B.J. Hunnicut.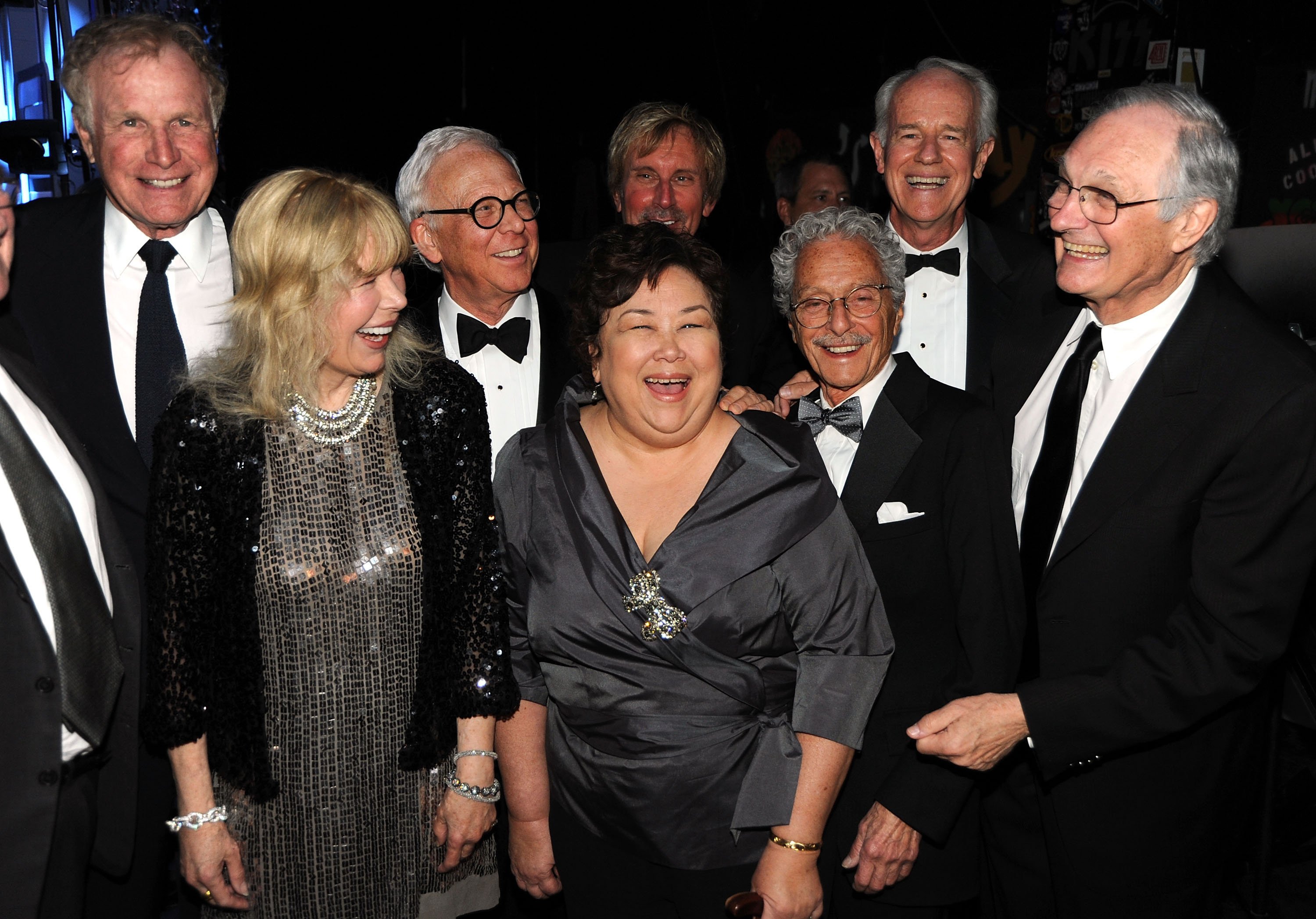 The cast and crew of the TV series "M*A*S*H attend the 7th Annual TV Land Awards at Gibson Amphitheatre on April 19, 2009, in Universal City, California. | Source: Getty Images
Outside of acting, Farrell has been involved in social and animal rights causes. Burghoff, on the other hand, is an inventor who holds patents for a unique fishing pole and toilet seat lifting handle.
Unfortunately, several of their "M*A*S*H" co-stars have passed away in recent years. Harry Morgan died in 2011, William Christopher in 2016, David Ogden Stiers in 2018, and Kellye Nakahara in 2020.