American actress Linda Hunt has been married to Karen Kline since 2008, but they have been together for over three decades. Get inside their beautiful relationship and marriage.
Linda Hunt is famous for playing Henrietta "Hetty" Lange on the CBS television series "NCIS: Los Angeles" since 2009. Before hitting the famous heights she has achieved, Hunt endured difficulties in the past and was teased for her height growing up.
However, Hunt, who knew from an early age that she wanted to be an actress, overcame those challenges and rose to the top of her career. She also found love in Karen Kline, whom she met when she was not famous.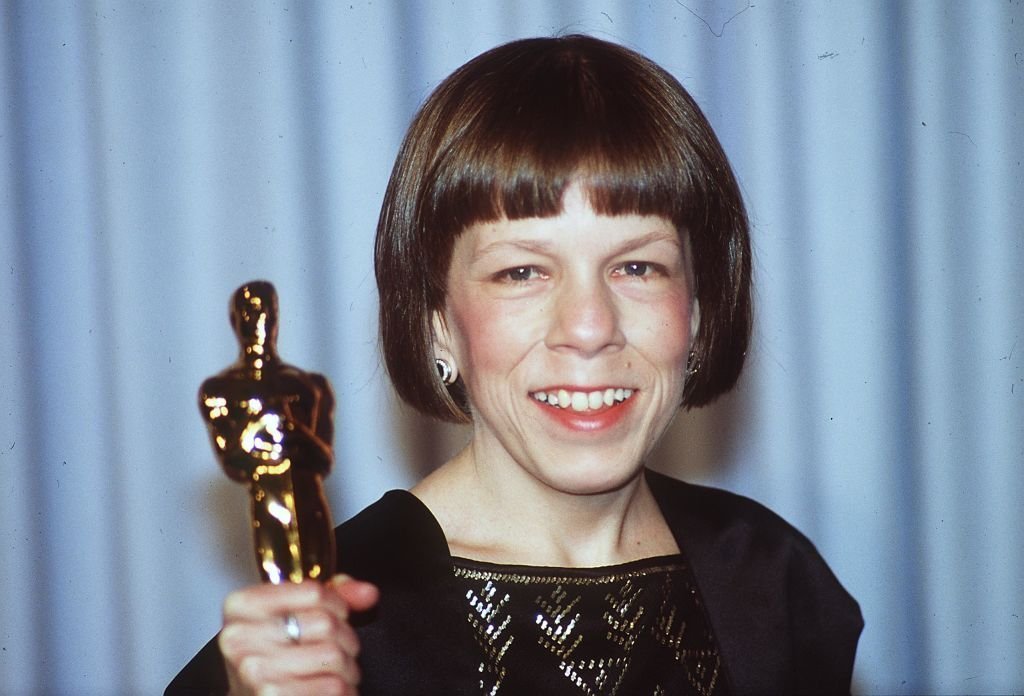 Actress Linda Hunt posing with her Oscar, won for her role in The Year of Living Dangerous on at the 56th Annual Academy Awards Show, April 9, 1984. | Source: Getty Images
The lovebirds have been together for more than 34 years and are still going strong today. Here are all the rare details of their love story and life that they once revealed.
Hunt and Kline's First Meeting
Although it is unclear how Hunt and Kline met, the actress has previously opened up about what attracted her to her wife. During an appearance on CBS Sunday morning, Hunt joked about what drew her to Kline, saying per Express:
"I was kind of struck [by] Linda's corduroys."
During the interview, Hunt also teased Kline about her age. She revealed Kline is six years younger and added that she forgives her daily for being more youthful. She said:
"I do, I forgive you for being younger."
Hunt is keenly interested in psychology, and her passion for it might have contributed to her relationship with Kline, a retired therapist.
Hunt and Kline's Marriage
Hunt and Kline tied the knot in 2008 after being together for about 20 years. Hunt's relationship with Kline seems to be the only one she has ever been involved in.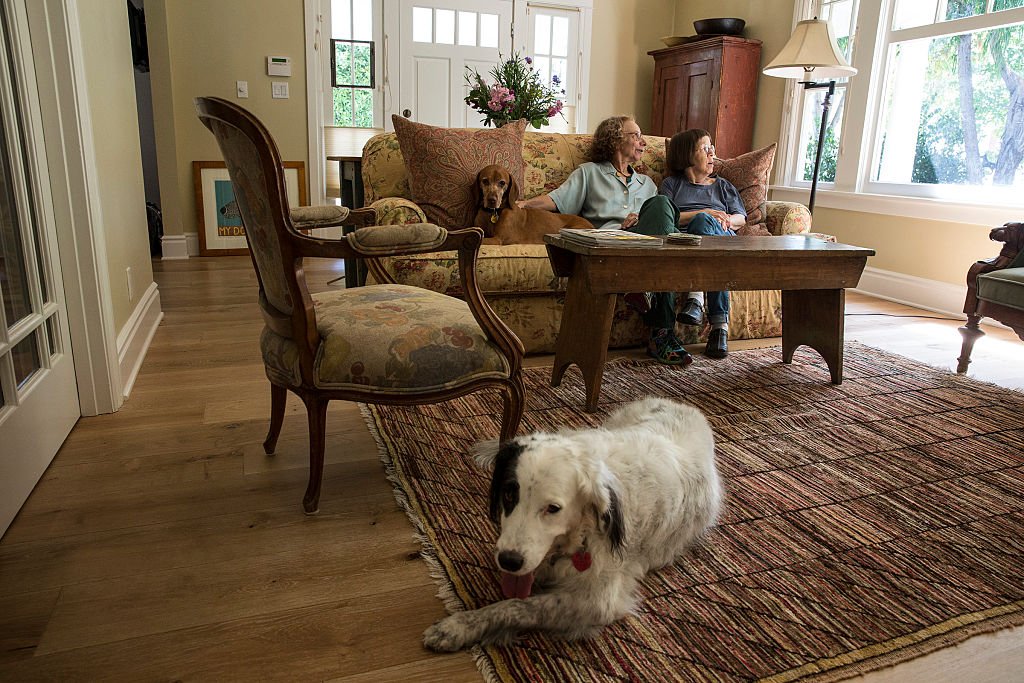 Actress Linda Hunt, with her partner Karen Klein and their dogs sit in the living room of their renovated Craftsman home. | Source: Getty Images
The couple does not have kids but is parents to three dogs. Hunt has previously discussed sharing her beloved dogs with Kline. The couple lives with their dogs in a 1919 Hollywood bungalow and welcomed reporters into their home in 2014.
They revealed how they bought the home to renovate it during the interview. Hunt said the house has whimsy and a special kind of elegance and is welcoming.
Although the couple allowed reporters into their home, they hardly share details of their relationship with the press and are not on social media.
However, they have been spotted and pictured a few times on the streets of Los Angeles. Hunt also filmed a part of "NCIS: LA" in the driveway of her and Kline's home amid the COVID-19 pandemic.
The TV series' showrunner, Scott Gemmill, explained the decision, saying they did everything to keep the cast safe. Hunt was extra special because of her vulnerability to the virus.
Hunt and Kline have enjoyed a happy marriage and relationship. However, the couple has also been at the receiving end of some scary moments. An example of such scary moments was in 2018 when Hunt was hospitalized after being involved in a car wreck in Hollywood.
According to an eyewitness, she was driving a black BMW SUV and attempted a left turn when she struck a sedan before colliding with a Honda SUV. The crash left the actress visibly shaken and later taken to the hospital. The other drivers involved suffered minor injuries.
A day after the crash, Hunt released a statement revealing she was recovering and did not suffer any serious injury as a result. Hunt also said she was getting back to her feet, which she did eventually.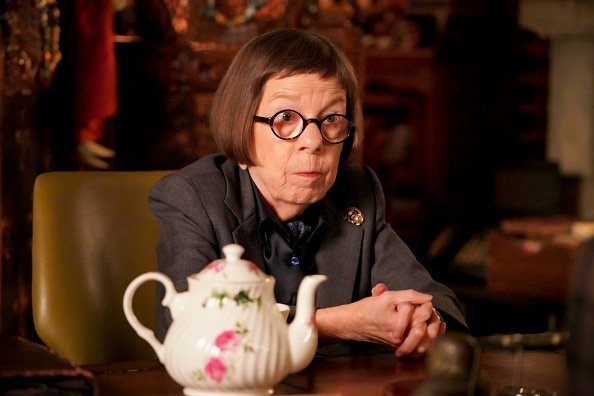 Linda Hunts on the set of NCIS: Los Angeles. | Source: Getty Images
How Hunt and Kline Stay Together
It is rare to find couples who have been together for many years in today's world. However, Hunt and Kline have done so incredibly well.
The lovebirds have a strong bond and shared passion for dogs, psychology, and love, which has helped them stay together this long.
Also, the little information about them that they have shared with the public shows they enjoy teasing each other, as was observed with how Hunt teased Kline about her age.
The couple has also had their fair share of challenges, like Hunt's accident, but they have ridden through such storms and remained supportive of each other.
When Hunt is not busy spending time on the "NCIS: LA" set, she is at home with Kline. The couple's home is their little paradise, and they enjoy being there with their pets.
There are many reasons why Hunt and Kline should find their home a haven. All features were designed to their taste, from their living room to the property's exterior.
The couple's living room features star-shaped lighting and a warm mix of antique furnishings. An antique chair with wooden dog head-shaped armrests is also present in the living room.
One of Hunt and Kline's fantastic features is a 200-square-foot sunroom. The sunroom gives the feeling of an airy alcove and has a dramatic Designers Guild wallpaper.
Other features of the sunroom include clerestory windows that allow one to enjoy the view of the topiary trees and natural light. It also features vaulted ceilings.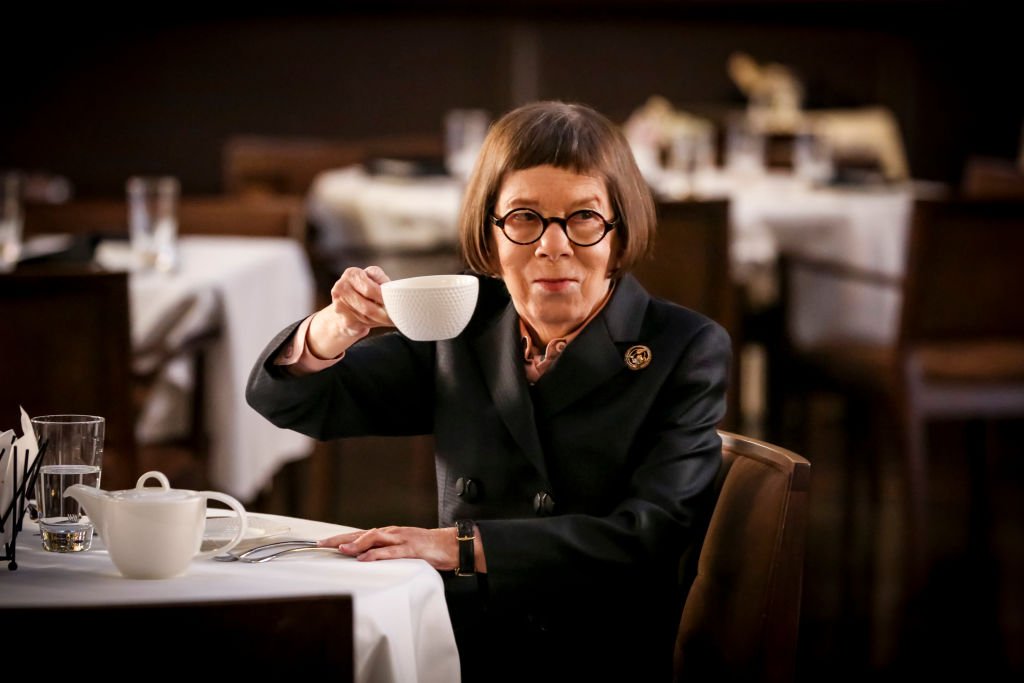 Linda Hunt on the set of TV show "NCIS: Los Angeles." | Source: Getty Images
Outside the sunroom is a gray board-and-batten siding as well as a saltbox pitched roof that one usually finds in New England, where Hunt and Kline grew up. While renovating the beautiful property, its central hallway was moved south, creating three feet of space in the corridor.
The renovations also transformed a bedroom off the living room into a den and library. The renovated room also serves as a guest room. The walls of Hunt and Kline's master bathrooms are painted lavender and feature watercolor-hued tiles from Filmore Clark.
The couple's kitchen has mixed colors, with the cabinets having a neutral color while the doors and windows have New England blue trims around them. However, their dining table has a simple design.
Hunt and Kline are a wonderful couple with a beautiful home and marriage. Hopefully, they will get to enjoy more beautiful memories with each other.