On the morning of January 12, 2023, Lisa Marie Presley was taken to a Los Angeles hospital after suffering cardiac arrest before being pronounced dead on the same day. Before she was taken for medical attention, paramedics regained a pulse in the singer.
The late singer's mother's representative said the family was devasted and shocked by the loss. The Presleys were thankful for the prayers, support, and love they received from everyone but asked for privacy as they mourned.
The late musician was born precisely nine months after Elvis and Priscilla Presley married. In 1977, after Lisa Marie's famous father died from a heart attack, she became the joint heir to his estate.
The late star followed in the King of Rock 'n Roll's career footsteps and kept his legacy alive by becoming a singer-songwriter. She was survived by her three children, her oldest daughter Riley Keough, and younger twin daughters, Harper and Finley Lockwood, turning 14 in October, from her ex-husband, Michael Lockwood.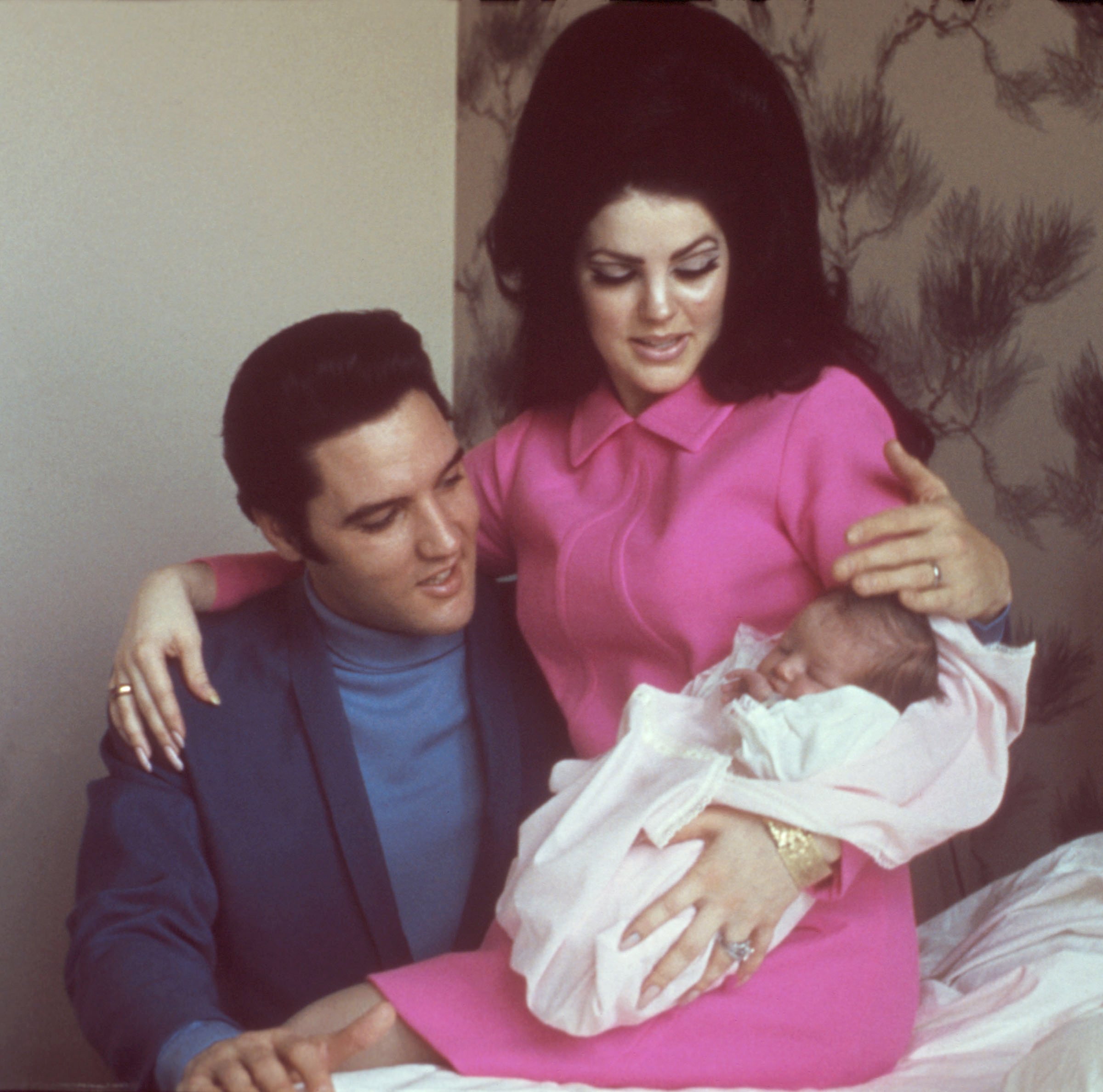 Elvis Presley with his wife Priscilla Beaulieu Presley and their daughter Lisa Marie Presley, 4 days old, on February 5, 1968, in Memphis, Tennessee | Source: Getty Images
According to insiders, Elvis' daughter had a temporary pacemaker placed while on life support in an intensive care unit after suffering cardiac arrest. She was allegedly in an induced coma and was critical, with Riley and Priscilla, Elvis' only former wife, by her side until she took her last breath.
Hours before her daughter's death, Priscilla shared an Instagram post that featured a photo of her and Lisa Marie. She confessed that her daughter had been rushed to a hospital and was being taken care of.
The star asked for prayers for her family and thanked those that came from people worldwide before asking for privacy. A repost from the Visit Graceland Instagram page onto the Elvis page gave an update on how the family was doing after the loss.

It said the family was "shocked and devastated" while being grateful for the love, support, and prayers they received. Lisa Marie's death at age 54 left her children without a mother, but luckily, their father was on hand.
How Did Lisa Marie's Ex-spouse Pray for Her and Become a Single Father?
Before Lisa Marie's passing, Michael's lawyer, Joseph Yanny, released a statement on his behalf. The attorney allegedly said the late singer's ex-husband "hopes and prays" she'd get better soon so they could do what was best for their children, adding:
"Michael will be fine as he always is. The most important thing always and now is Lisa Marie gets better and that the children don't suffer as a result of this."
The couple's beautiful daughters were in the custody of Michael. After Lisa Marie sadly didn't make it, the "As the Village Sleeps" composer spoke out again through Yanny, who shared that he, as a devoted father, was focusing on their children.
The late star [Lisa Marie Presley] described them [her twins] as her priority and that they were all she cared about.
The lawyer revealed how Lisa Marie's ex-husband had hoped she recover wholly and quickly because their children needed her. However, things sadly turned out differently, and his world was "turned on its ear."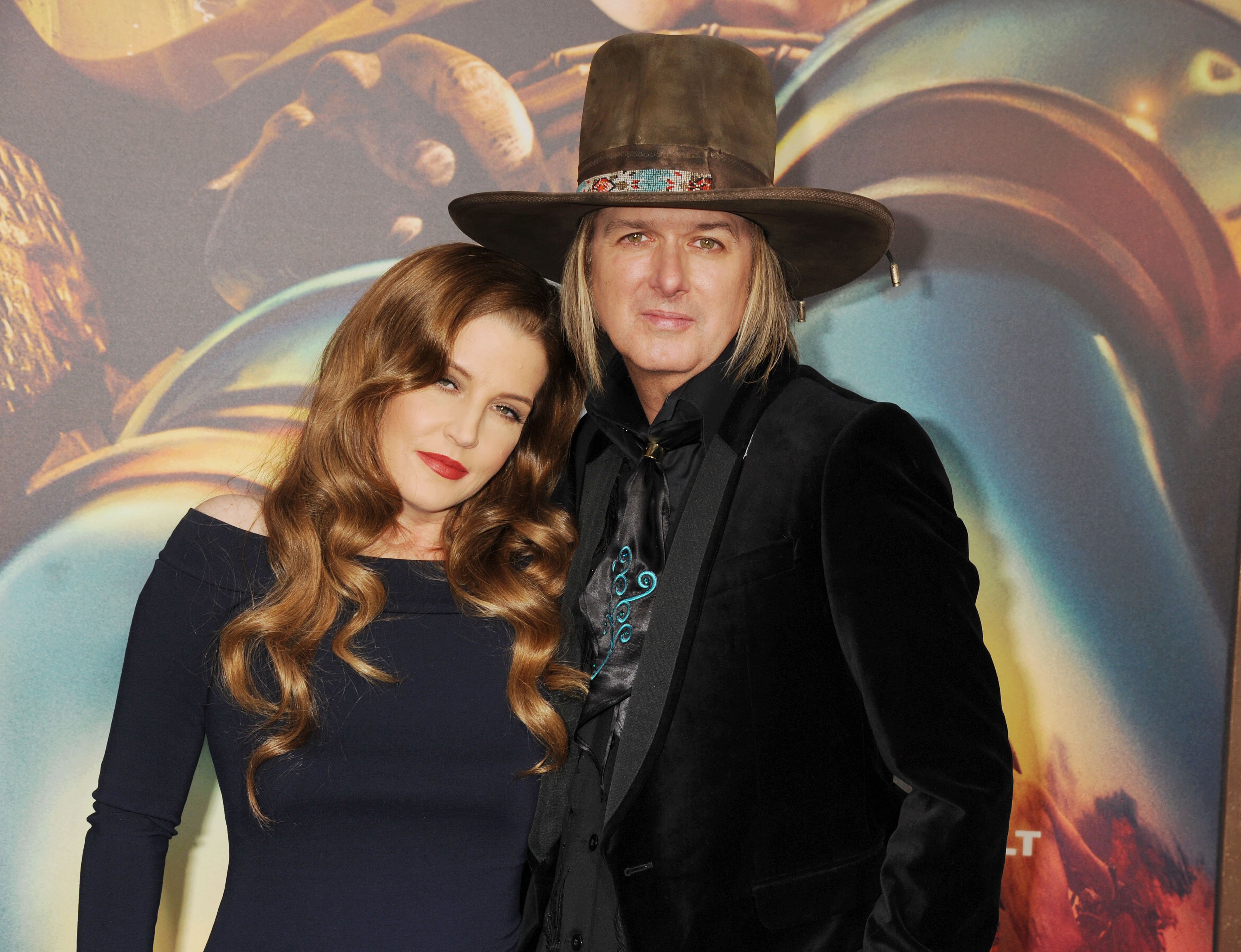 Lisa Marie Presley and Michael Lockwood at the "Mad Max: Fury Road" Los Angeles premiere on May 7, 2015, in Hollywood, California | Source: Getty Images
Yanny said his client was with their children as they grieved. The twin girls were Lisa Marie's youngest children, and she had them with Michael late in life, but the duo was still seen as a blessing to the former couple.
Why Were Lisa Marie and Michael So Grateful to Welcome Twins in Their 40s?
Lisa Marie was 40 while Michael was 46 when they announced their pregnancy in 2008. According to a representative, the former couple, who were married in 2006 in Japan, were "incredibly overjoyed" to become first-time parents.
While carrying their twins, the late singer confessed, "I am trying to grow another human being." She also noted her older age and admitted that she was "lucky" to be able to carry children.
The twins made Michael a father for the first time, with Priscilla sharing how beautiful it was to watch how he carried and held his baby girls. Lisa Marie's mother said it was "endearing" seeing how delicate the guitarist was with the children.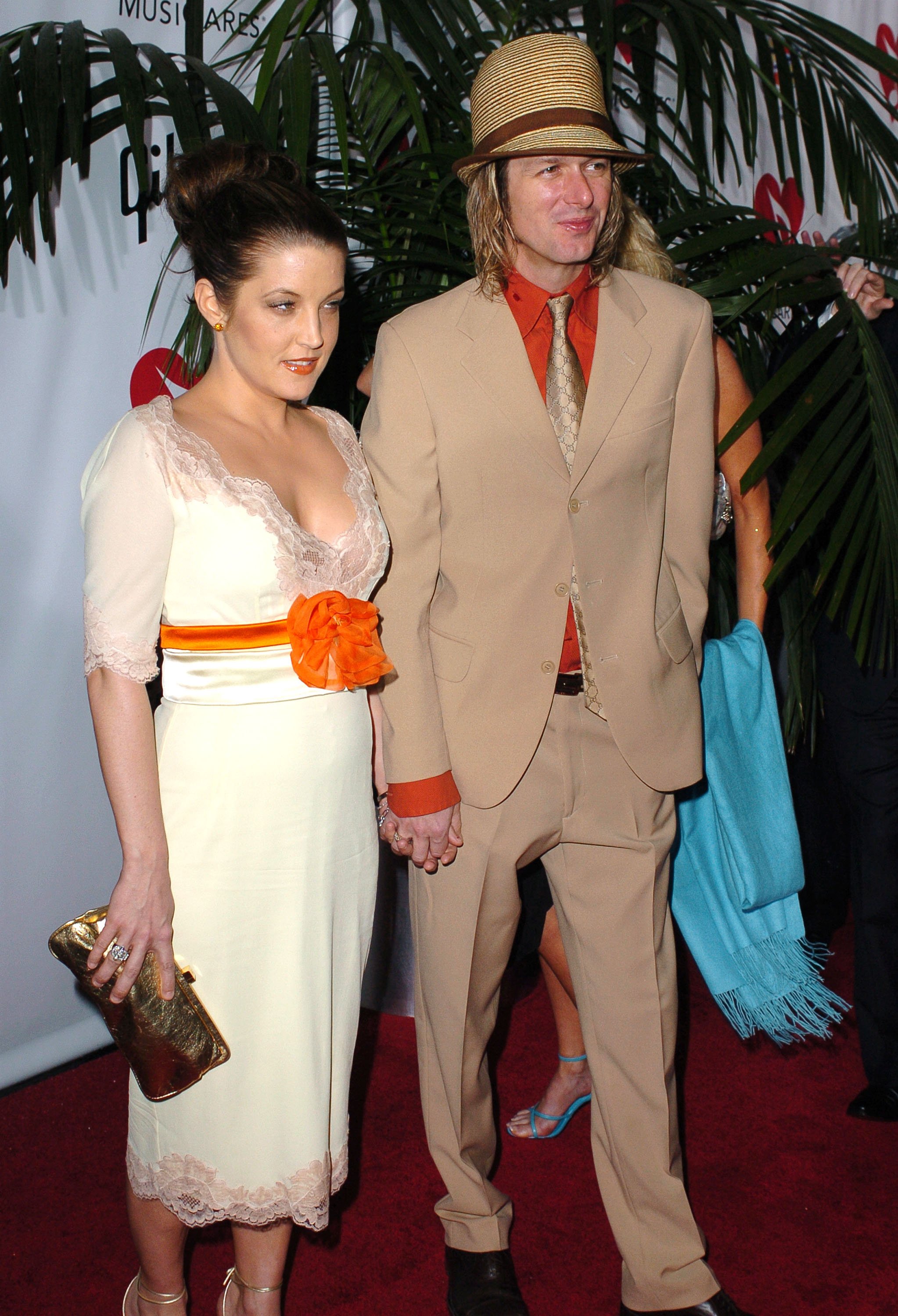 Lisa Marie Presley and Michael Lockwood at MusiCares Person of The Year in Hollywood, California on February 11, 2005 | Source: Getty Images
However, Michael wasn't the only one who doted on the children. Lisa Marie once confessed how extremely protective she was of her twins and how she "smothered" them with love.
The late star described them as her priority and that they were all she cared about. The musician shared how she kept her children close and ensured they were healthy and happy.