Lisa Whelchel and her first husband Steven Club shocked the world when they announced their separation after 24 years of marriage. Although the actress never revealed the reason, there were some surprising rumors.
Multi-talented actress, singer, songwriter, author, and public speaker Lisa Diane Whelchel, is a firm fixture in Hollywood. She started her career by appearing as a Mouseketeer on "The New Mickey Mouse Club" and rose to fame playing Blair Warner on "The Facts of Life."
Apart from the series above, Whelchel has also starred in other shows, including the competitive reality television series "Survivor: Philippines," where she spent 39 days.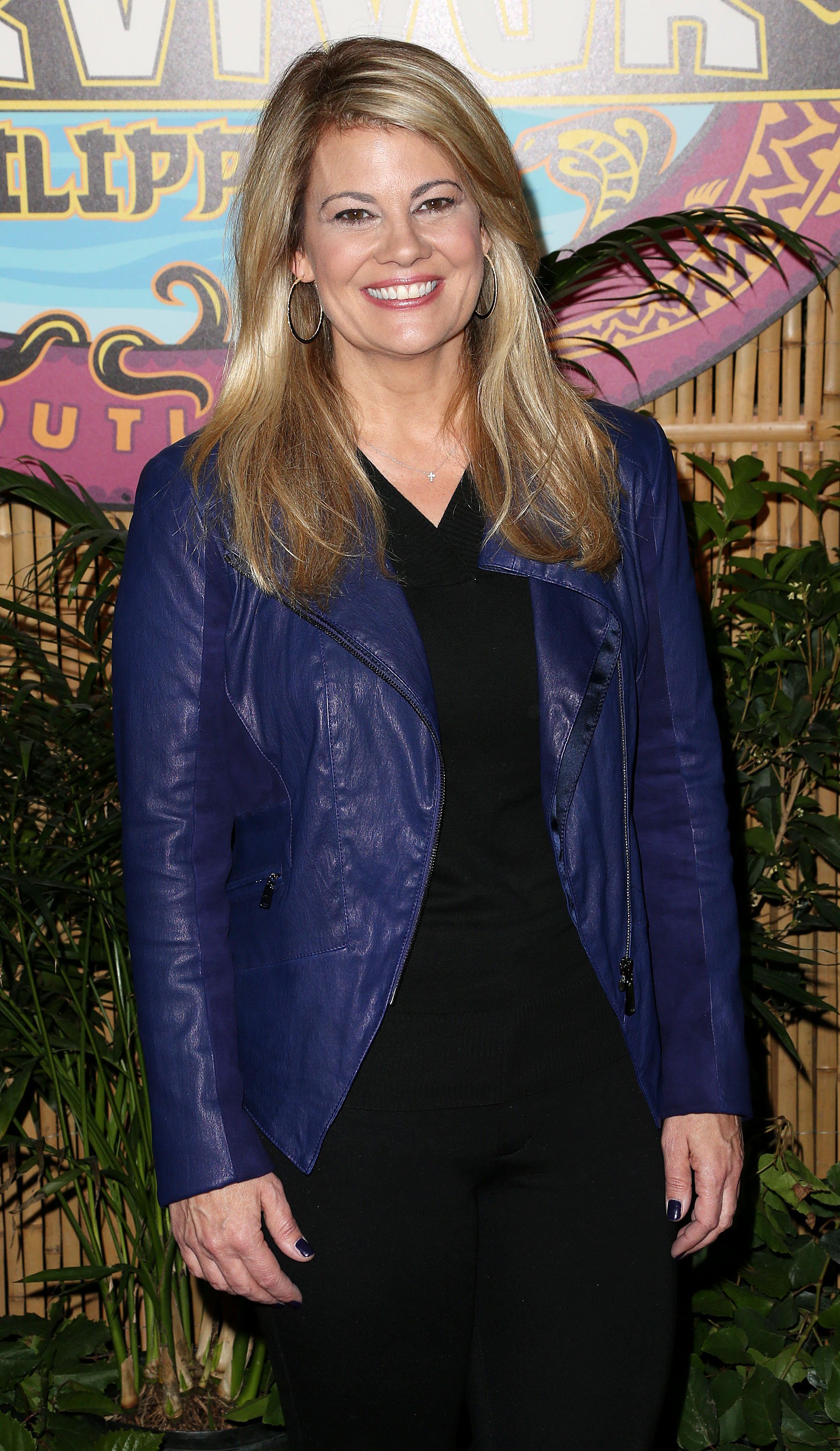 Lisa Whelchel attends CBS' "Survivor: Philippines" Finale & Reunion Red Carpet at CBS Television City on December 16, 2012 | Source: Getty Images
Off-camera, the Hollywood star also has an intriguing life. She has been married twice and divorced once. Here are more details about the actress's life, divorce, and relationship.
Inside the Actress's Marriage to a Pastor
On July 9, 1988, Whelchel tied the knot with Steven Cauble, her first husband and associate pastor at The Church on the Way. That same year, the actress retired from acting to start a family with her new husband.
On January 17, 1990, the couple welcomed their first child, Tucker Stephenson. The second child, Haven Katherine, was born on September 26, 1991, and the third, Clancy Elizabeth, arrived on November 12, 1992.
Since welcoming her children, Whelchel has been the best mother, and she has her faith and beliefs to thank for helping her achieve that.
"Faith has been the central focus of my life since I was ten years old," Whelchel once revealed during an interview. Apart from influencing her motherhood roles, the singer's beliefs also played a significant role in her career.
Being a Christian with core values made Whelchel turn down various acting opportunities she was uncomfortable with. She declared:
"There were many opportunities that maybe I could have pursued but I didn't feel comfortable."
One such working opportunity was when Whelchel refused to participate in a special episode of "The Facts of Life." In the episode, the icon's on-screen character, Blair Warner, was to lose her virginity. It did not fit Whelchel's beliefs, hence her refusal to participate.

Another significant opportunity the actress walked away from was playing Rachel Green in the popular sitcom "Friends" because she felt the show would be about sex.
Whelchel recalled reading for the part, and even though she never appeared in the series, she considered the script for the pilot the funniest she had ever read.
"I remember reading the pilot episode and I said to my husband, 'This is the funniest script I have ever read," Whelchel recounted. Besides motherhood and her career, Whelchel's beliefs also significantly impacted her marriage.
During an interview, the mom of three revealed that initially, she was hesitant to marry Cauble, but she thought it was God's will for them to be together. So, the author decided "she would rather trust God over her heart."
Unfortunately, the marriage ended in divorce after more than two decades, something Whelchel thought would never happen. "My goal has always been to help people. But I never thought a divorce would happen to me," the actress said.
Cracks in the Marriage and Painful Divorce

Lisa Whelche and her family during 2004 TV Land Awards airing March 17, 2004 at The Palladium in Hollywood, California | Source: Getty Images
Whelchel and Cauble had been married for almost 20 years when their union began to crumble in 2007. To get through the dark phase, the couple opted for counseling. Sadly, counseling could not resolve their differences, and after 24 years of marriage, the pair called it quits.
Following the divorce, Whelchel remained discreet about the reason behind their separation. However, rumors claimed that everything resulted from the actress demanding personality to Cauble's sexual orientation.
But Whelchel paid no attention to the speculations. "People can say whatever they want to say, but what happened in our family is between us and God," she told People.
The turnout of events greatly saddened Whelchel as she had always believed she and Cauble would be married forever. The " The Facts of Life" star confessed:
"I certainly believed with all my heart that we would be married forever, and it would have taken something pretty drastic to divorce."
Sadly, something drastic occurred, and Whelchel admitted it was painful to see their union go down the drain. She noted, "It was painful to realize it wasn't going to work out."
Irrespective of the divorce, Whelchel's notion about marriage remained intact. "Of course, I still believe in marriage. I never thought divorce would happen to me. But Steve is still my best friend. We just couldn't be married," the star admitted.
Despite what transpired between them, Whelchel and Cauble still maintain a great relationship. She once stated: "We're really great friends, and we love each other very much." The Hollywood icon also revealed that when it comes to spending time as a family, nothing has changed.
"We still see each other every day; we go out to dinner and movies. We spend normal family times together — holidays, birthdays and of course, watching Survivor," Whelchel revealed.
Life after Divorce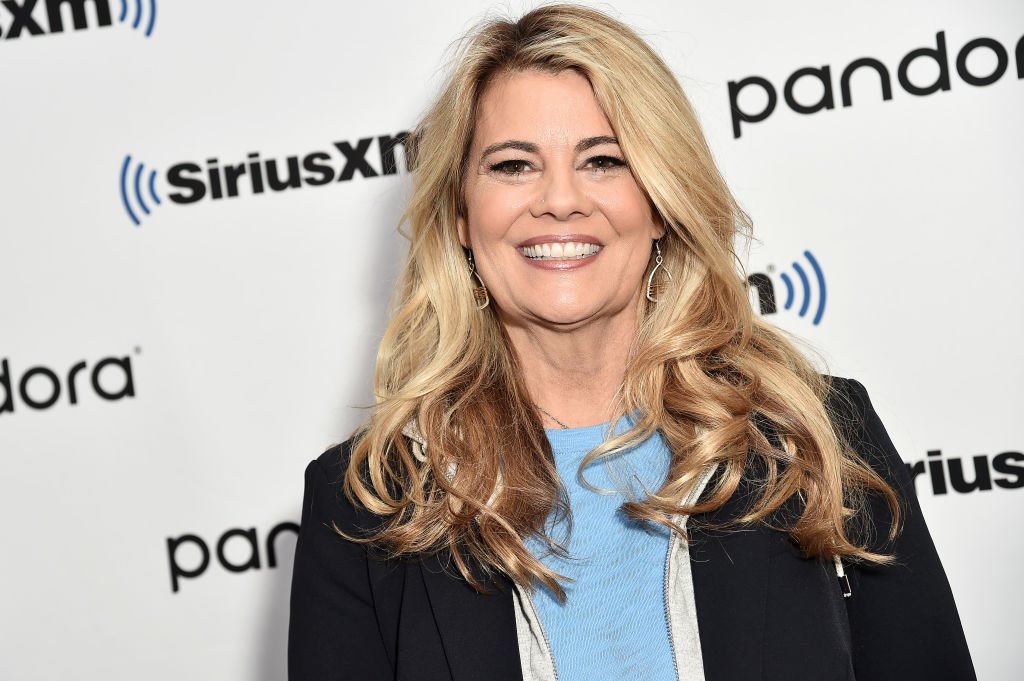 Lisa Whelchel visits SiriusXM Studios on January 07, 2020 in New York City | Source: Getty Images
After the divorce, Whelchel wanted to remain healthy and not drown in her sorrows. She turned to exercise, which enabled her to stay fit and look better.
"The biggest step is getting off your couch to work out. You have to find ways that you can exercise," the actress advised. Also, she decided to compete on "Survivor: Philippines," a decision she revealed was helpful.
"The divorce was final on March 1, and [I] went out to be on Survivor on March 10. Going out to Survivor was helpful for me, to divert my attention and not just dwell on the loss," Whelchel noted.
Even though she lasted for 39 days, going for "Survivor: Philippines" helped the actress get rid of all the pain and become more empathetic. She told People:
"I personally have much more understanding and empathy now. You don't know what people are facing in their lives, so it's important to love and not judge them. That's the whole Christian message: that we fail and forgiveness can happen."
Whelchel forgave her ex-husband, which helped them remain close afterward. Even though they were not a couple anymore, they continued their work in the ministry together.
"We still travel and work together in ministry. The only difference is we get two hotel rooms instead of one," the icon noted. Cauble could not agree more. "We're still a family. Lisa's my best friend," he said.
Following the divorce, Whelchel made it known that she was ready for a new relationship, but nobody had asked her out. She was reminded that some men may have been nervous to ask out "Blair Warner." In her response, Whelchel gave men some advice:
"Any woman wants a man who has enough confidence to ask them out. It's worth the risk, even if she says no. But you never know — she might say yes."
New Husband at 56
In 2019, seven years after her divorce, Whelchel married at 56 for the second time to Pete Harris. Since tying the knot, the couple constantly flaunts their love on social media, serenading each other with kind words.
One day after Valentine's Day of 2021, Harris took to Instagram to gush about his wife. He shared a snapshot of the actress alongside a very touching caption. A part of the caption read:
"There's no one I'd rather be with in the valleys or on the summits. No one I'd rather read with, meditate next to, eat cereal with, and cuddle with. I love you so much."
A few months later, Whelchel returned the favor on their second wedding anniversary. Taking to Instagram, she shared a photo of her and her man and captioned it:
"Happy Anniversary my True Companion. I would rather stay at home, eat cereal in bed, and binge watch a show with you than the fanciest dinner in France."
She ended by writing, "I love being married to you." The way the couple appears to love each other, fans are optimistic that their union will last a lifetime.