Mark Wahlberg sold his custom-built California mansion and moved to Nevada for the well-being of his family. He's a big-time actor, but his ultimate goal is to succeed as a father. To prove his devotion to his family, the actor wakes up at 02:30 a.m. to spend more time with his wife and kids.
Mark Wahlberg is one of the biggest names in Hollywood and one of the few actors who could transition from music to acting.Wahlberg started his career as a rapper and swiftly moved to the acting scene, where he showed his versatility through action films like "Transformers" and comedies like "Ted."
Before he gained massive success, the "Ted" star had a tough childhood. He struggled with drug addiction at 14 and was in jail at 16.
All that trauma he experienced as a child bled into his adult life, but the actor credits his wife, former Victoria's Secret model Rhea Durham, for making him the man he is today.
The couple met in New York in 2001, and Wahlberg took her to St Patrick's Cathedral for their first date. They welcomed their first two children, Ella and Michael, in 2003 and tied the knot in a Catholic ceremony in Beverly Hills in 2009.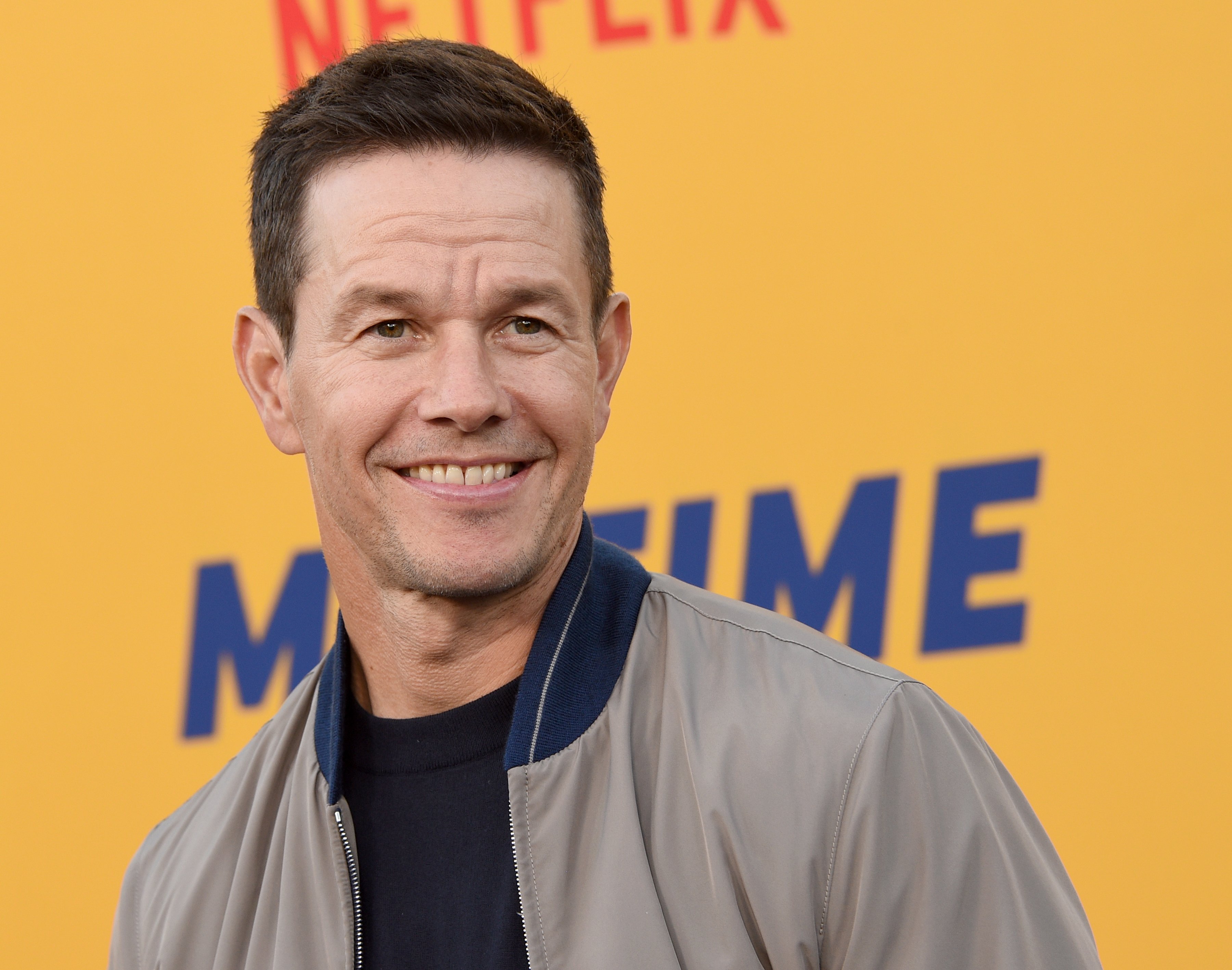 The "Planet of the Apes" star has been honest about Durham's positive impact on his life. He admits feeling genuine love from her, which allows him to let his guard down and trust her.
Before meeting his model wife, Wahlberg said he was not ready to start a family because he feared his childhood trauma would affect how he raised his children, but something about Durham told him that they would have a long life together.
His certainty about her allowed him to imagine a stable life with a wife and children. The actor said his wife worked hard but truly wanted to be a wife and mother.
Wahlberg and his wife share the same values, which have kept them together and will continue to. It was also a pivotal reason for them to start a family together. The couple has been married for 13 years and has four children, Brendan, Grace, Ella, and Michael.
Mark Wahlberg Credits His Wife for the Man He Has Become
The well-being of his family has always been Wahlberg's priority. Though he initially moved to Los Angeles to pursue an acting career, the actor wanted the best environment for his children to thrive.
As a man with many businesses and an acting career, time is minimal, so Wahlberg decided to move to Nevada to give his children a better life and be more present with his family.
The "Daddy's Home" star put his first family home in Beverly Hills on the market for 90 million. Sources claimed that if he sold his house for the asking price, it would be the most expensive house sold in that area.
Wahlberg customized the Beverly Hills mansion to meet his children's needs and make it the perfect house to raise them. However, he decided to move away from Hollywood to Nevada to give his children the opportunity to build a bright future and support their career endeavors. He also wanted Nevada to be a place to build a factory for his brand Municipal, a shoe factory, and a 2.0 Hollywood studio.
The actor already spends his free time with his family, but with all the businesses he wants to pursue, the goal is for him to work from home and spend as much time with his wife and kids as possible.
Mark Wahlberg's First Christmas in Nevada
Wahlberg has revealed how much he loves his early mornings. Now that he lives in Nevada, he starts the day at 2:30 a.m. but gives himself an extra 30 minutes in bed on his day off.

By the time his family wakes up to start their day, he will have already done a whole day's work. The actor starts his day with a 15-minute prayer, hits the gym, showers, gets on a few business calls, and then goes through whatever scripts he is working on.
He puts in a lot of work to get his body in shape, but his discipline is not only in the gym but with his diet, so the actor does his entire morning routine before breakfast because he only eats in six-hour intervals. When he's done with work, his wife and kids would have woken up, then it's time to make them breakfast and prepare them for the day.
Wahlberg ends his day at 6:30 p.m., but his wife is not always a fan of his early nights. Sometimes he suggests they go to dinner at 4:30 p.m., but it is not always easy to convince her.
However, that does not mean that Wahlberg and Durham do not make time for dates; they also love to do afternoon outings to spend quality time together.
Christmas is a time to spend with family and make memories, and this year will be the first festive season that the Wahlberg family spends in their new Nevada home.
Wahlberg's favorite part about the holidays is having everyone gather together, from his immediate to extended family, and he is excited to have that in Nevada.
The "Pain and Gain" star said that his mission is to raise his children right, and all the success he has built will mean nothing if he fails at being a good parent.
Wahlberg takes each day to instill positive values in his children but also leads by example by being a good husband and showing his kids how committed he is to the well-being of his family.
As the world dealt with the pandemic in the past years, Wahlberg's perspective of what truly matters in life changed. He is most grateful for his family's health because he has seen how it can be easily impacted.
Nonetheless, at the end of 2022, Wahlberg looked forward to new business ventures and, most importantly, a family vacation. He didn't have a particular place in mind, but it would be wherever his wife wants to go, he said.