For a generation of TV fans, there was no show like Little House on the Prairie. The hit historical drama about the adventures of the Ingalls family was one of the most popular and long-running shows of the '70s and '80s and remains a favorite to this day.
A big reason for its success and longevity is its cast of beloved characters, and the actors who played them, all of whom had breakout success thanks to the show.
The show made stars out of young actors like Melissa Gilbert and Melissa Sue Anderson, and gave veteran actor Michael Landon perhaps his defining role as the family's "Pa," Charles Ingalls.
The cast had such great chemistry that you'd think they were a real family, and off-screen the co-stars were a big part of each other's lives for many years.
But things weren't always smooth between the actors, and one major incident caused a lasting rift between Melissa Gilbert and Michael Landon — until they made peace before the actor's death.
Michael Landon, father figure
Playing the role of series protagonist Laura Ingalls, Melissa Gilbert literally grew up on the set of Little House, filming the long-running show from the ages of 8 to 18.
While life can be hard for kids in show-biz, Gilbert recalls her experience filming the show fondly.
"I loved my job from the get go," she told Parade. "I certainly enjoyed being on the set of Little House on the Prairie. It was a great place to grow up if you are a child performer, and was fun and amazing."
Off-screen, Gilbert especially bonded with her co-star, Michael Landon. In addition to playing her on-screen "Pa," the Bonanza star acted as a real-life father figure to the young actress — a bond that became even more important after her real father passed away in 1976.
The veteran actor became her guardian on set, looking after her whenever she had any problems. They became so close that Gilbert and her mother would take vacations with Landon and his family to Hawaii every Easter.
To all professionals in the film, television, theatre, entertainment and arts world, join the challenge to post a photo of you in your job. Just a picture, no description. The goal is to flood social media with our profession. Copy the text and post a pic #SaveTheArts pic.twitter.com/IglyIQTSYV
— Melissa Gilbert (@MEGBusfield) July 7, 2020
"I slept at their house and they at mine, often enough that they felt like my weekend family, and I thought Mike and Lynn were the most glamorous, loving couple," Gilbert wrote in her memoir, Prairie Tale.
Gilbert recalled that the Landon could run a tight ship on set — she recalled the actor became "scary mad" when she didn't know her lines and made her go rehearse them — but she says that Landon's mentorship of his on-screen children probably helped influence them away from the problematic behavior that often plagues child stars.
"I think that's why none of us ended up in rehab or sticking up a convenience store," Gilbert said, according to Cheatsheet. "I don't think any of us could stand the thought of him seeing our mug shot."
An affair changes everything
But later on in the series' run, the young star discovered news that would forever change how she saw Landon.
Landon, while married to his second wife Marjorie Lynn Noe, began an on-set affair with a much-younger woman, Little House's makeup artist and stand-in Cindy Clerico.
Gilbert recalls noticing how close Landon and Clerico were becoming on set, but dismissed the thought, refusing to think Landon would cheat on his wife.
"It was nothing untoward; they weren't ever in a closed-off room, not that I saw," she wrote in her memoir. "But Mike would walk around holding her puppy, and she was a pretty young thing who wore stylish tight jeans, leotards, and high-heel boots."
But soon, the cast discovered the affair, and were devastated by the actions of the actor they looked up to as a father figure — and who couldn't live up to the family-oriented ideals of his on-screen counterpart.
"For us, as kids, it was a real blow," Melissa Sue Anderson later recalled in her biography. "Although we knew he could be difficult at times and had his flaws, we never dreamed he was capable of inflicting that kind of pain on his real family."
"For me personally, I had held him up to a higher moral standard. He had really let me down."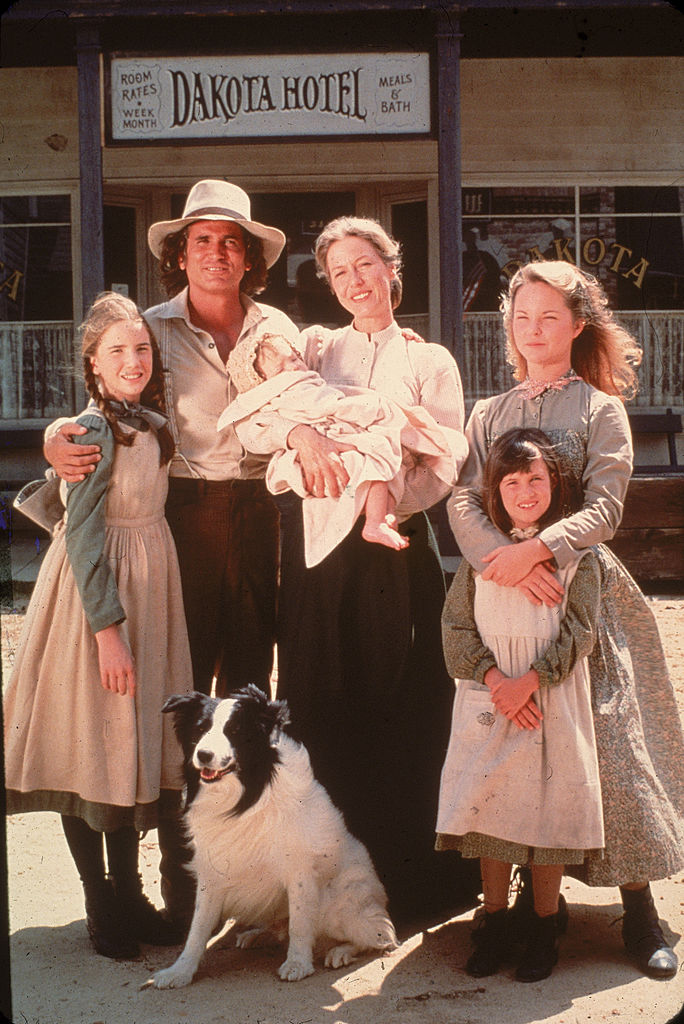 It was also devastating for Gilbert, who was now torn between allegiances Landon and his wife, whom she was also close with.
"'I have to work with Mike. I can't take sides, yet he's done something that's turned my world into angry, opposing sides,'" the actress wrote in her memoir. "I was put in a horribly uncomfortable position."
Aftermath
While Gilbert maintained a professional relationship with Landon until the end of Little House, the affair broke their close friendship apart.
News of Landon's extramarital affair, completely at odds with his wholesome on-screen image, took a toll on his career and he lost endorsement deals.
"In public, Mike was seen as a pillar of morality and family values. A real-life incarceration of Charles Ingalls, not someone who would leave his wife for a younger woman," Gilbert said, according to CheatSheet. "The public believed it. So did my mother. And to some extent, so did I. Then, bada bing, the picture cracked."
But despite the scandalous start to their relationship, it turned out to be real love between Landon and Clerico. After Landon divorced Lynn, he married Clerico in 1983.
They remained married until his death in 1991.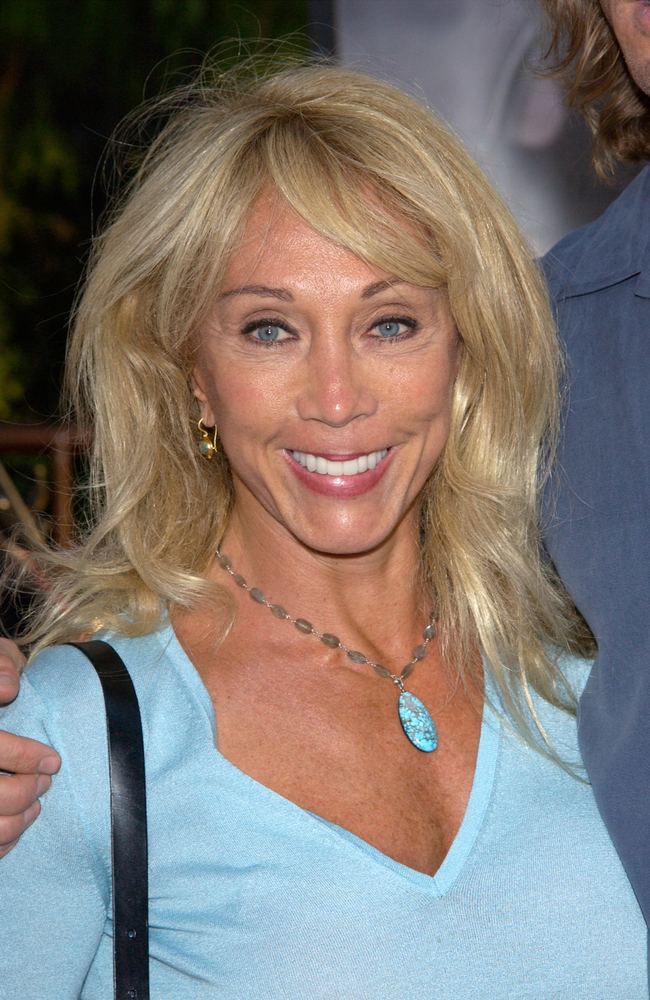 Paul Smith / Featureflash
But his friendship with Gilbert remained broken: the actress cut him out of her life for years, only reconnecting in 1990 at the wedding of Landon's daughter Leslie.
"The first person I saw there was Michael Landon," Gilbert wrote. "Quite a few years had passed since we had seen each other, but we bridged that gap instantly with hugs and kisses. It felt so good to have his strong arms wrapped around me again and to breathe in that familiar Mike smell, and I was filled with warm memories."
Michael Landon's death
But what really brought the two back together was Landon's declining health after he was diagnosed with pancreatic cancer.
According to AmoMama, Gilbert watched Landon on the Tonight Show in 1991 — his final interview — and after seeing how her old friend's health was declining, she reached out to him and reportedly became his "caregiver" in his final days.
Landon died on July 1, 1991 at the age of 54. His wife Cindy was by his side, and his last words were reportedly "I love you" to her.
His funeral was held on July 5, 1991, at the Hillside Memorial Park and Mortuary in Culver City, California. Over 500 guests attended the funeral service, including former U.S President Ronald Reagan and First Lady Nancy Reagan.
The actor's final request was that people remember the good times: "Michael had insisted his funeral be funny, and he got his wish," wrote Alison Arngrim, who played Nellie on Little House in her book Confessions of a Prairie B*tch.
Many of the stars of Little House showed up to pay their respects — and despite their years-long rift, Gilbert was chosen to give one of the eulogies.
"I said of course, no question," she wrote in her memoir, Prairie Tale. "The second I hung up, I regretted it. What the hell was I going to say? Scratch that. There was so much to say. But how was I going to stand up in front of his family, his children, his friends and talk about him without bludgeoning everyone with my feelings?"
She struggled to find the right words, but she got help from one of the guests.
"I managed to get through my remembrance by focusing with laserlike precision on two people, one on each side of the room: former president Ronald Reagan and singer Al Jarreau," she wrote. "Since I didn't know either one of them, I was able to deliver my eulogy without feeling an emotional connection. If I had looked at Karen, Melissa Sue, or one of Mike's kids, I would have ended up a puddle of tears."
Not everyone could forgive Landon for his affair, however: Landon's ex-wife Lynn Noe did not attend her former husband's funeral, reportedly saying that he had "already been like a death to her."
A 'phenomenal man'
But while it took some time, Gilbert forgave Landon for his behavior and now fondly recalls the years on set with her late father figure.
"Dreamt last night that I was back on the set working with this phenomenal man," Gilbert wrote in an Instagram post from last September. "I'd say that I miss him but I was just with him in my dreams."
"Some folks say that when we dream of a loved one who has passed, it's their way of visiting us. I'd like to believe that."
"He touched so many lives with his talent, humor, integrity, compassion and heart," Gilbert wrote. "He changed the course of my life forever and by his example I learned so much both professionally and personally."