Melissa Gilbert, most famous for starring in "Little House on the Prairie," surprised fans when she shared two adorable photos of her rarely-seen granddaughter on social media in 2022. In the post, the star cradled the cute baby in her arms while she slept.
The actress said the child was the newest addition to her family, and her name was Rosemary "Romy" Coates Busfield. The second picture showed Gilbert laying her grandchild against her shoulder as she smiled at the camera.
In her caption, she gushed about how she was in "absolute heaven" meeting her granddaughter for the first time amid the COVID-19 pandemic. The star even called herself a "proud nana" and confessed that she was in love.
In the past, a friend of the actress revealed that Gilbert had always wanted to be a grandmother. The pal shared how the star loved children and missed having babies around, but by early 2023, she had nine grandchildren to dote on.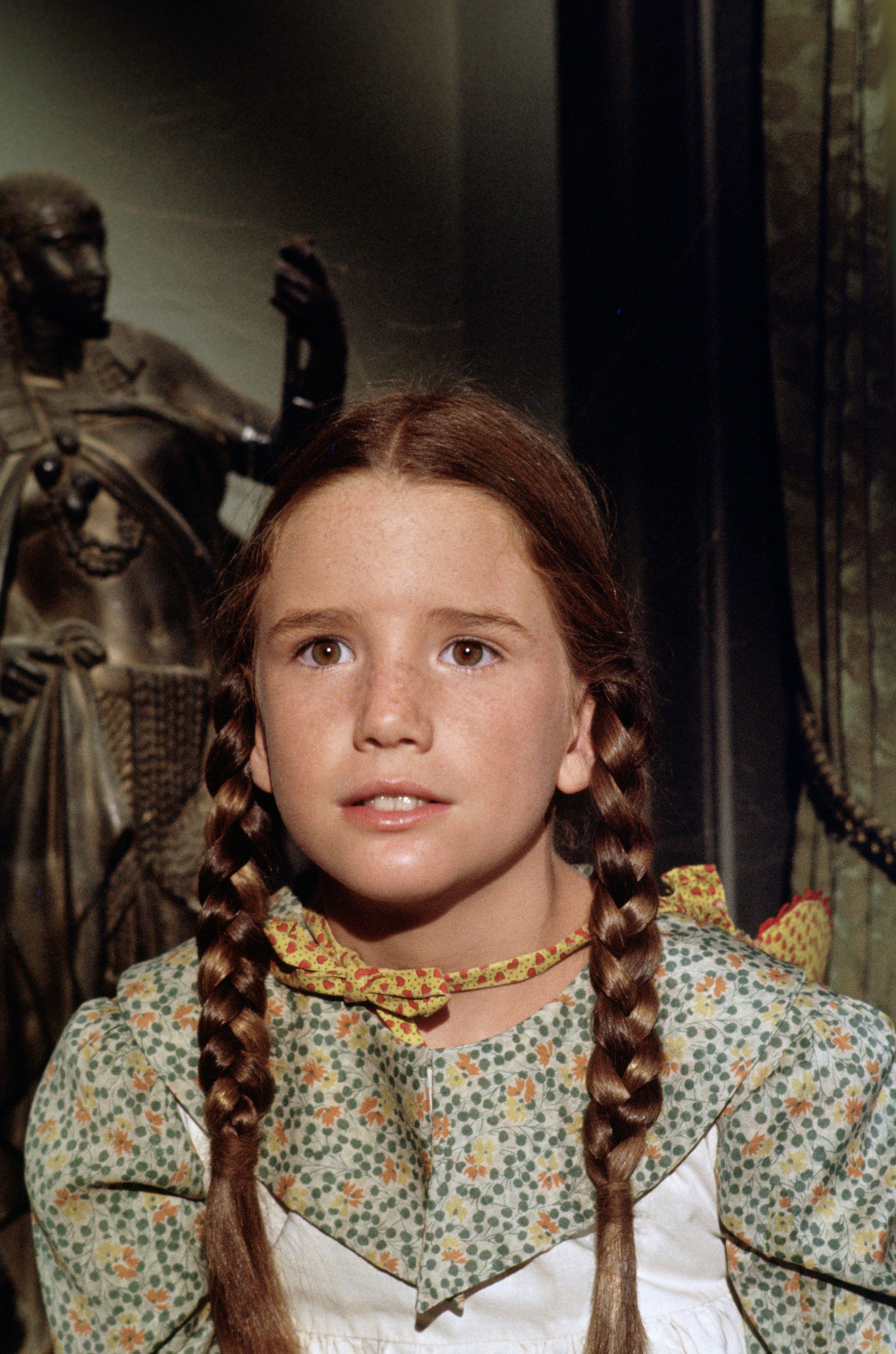 The actress, who once played Laura "Half-Pint" Ingalls Wilder, was previously married to Bo Brinkman, and together they had a son, Dakota. With her other ex-husband, Bruce Boxleitner, they shared another son, Michael.
In 2023, Gilbert was married to her third husband, Timothy Busfield, and they were living a quiet life in a rustic cabin. The couple had a garden they tended to, grew their own for, and raised chickens while enjoying their puppy, Chicago.
Living a much simpler life out of the spotlight of Hollywood allowed Gilbert more time to enjoy her family. In the next chapter, we learn a little more about her many grandchildren and see what a few of them looked like.
How Do Melissa's Grandchildren Look?
On February 14, 2023, Gilbert uploaded a new Instagram photo of one of her many grandchildren. In the image, the little girl was peeking through a doorway with her grandmother, explaining that she didn't post many of her grandchildren's pictures out of respect for their parents.
However, she said she got permission to post little Ripley Lou's picture for Valentine's Day. In January 2023, the actress got to share another adorable look at her curly-haired granddaughter when she uploaded a short video of the child dancing to a song.
On June 8, 2022, the star celebrated Ripley Lou's first birthday with a cute photo of the child holding a milk bottle and smiling while wearing a crown. In August 2022, Gilbert and her husband were seen babysitting Rosemary.
Timothy's granddaughter was described as a "sweet girl," Gilbert also revealed that four of their granddaughter's names began with the letter "R." The second picture showed the star's mothering skills as she held Rosemary against her shoulder to sleep.
That same month, Timothy's wife shared another image with one of her older granddaughters, Lulabelle. The actress did her grandchild's hair in the photo and explained that the little girl had asked her to put her hair in braids.
In March 2018, the star uploaded a closeup shot with one of her grandchildren and confessed that being around them was "total bliss." When she and her husband weren't babysitting, they spent time together in the quiet home.
Melissa and Her Husband's Lives in a Rustic Cabin
In 2022, Gilbert once shared that she was having a "hard time" living from the point of view where the "external mattered more than the internal." She said she wanted to reverse that idea, explaining:
"I wanted to become more spiritual, more grounded, more at peace, more connected to my community, to my family, to my friends."
The actress and her husband bought a house that needed fixing. When they moved in 2018, the house had rotting deer heads and holy water, and they spent almost a year renovating it to suit their needs.
The star said starring in "Little House" opened her eyes to living as she now does, close to nature. She recalled being on set outdoors with frogs in the pond, chickens, cows, and horses, and everyone had their dogs alongside them.
When in Simi Valley's ranch, Gilbert would be outside, always dirty and dusty, but she was "just gleeful and happy." The actress and her husband officially moved into the new home in late 2019, and they spent the height of the pandemic in the house.
The star said she wished to recall 2020 vividly because it was a life-changing time for the world, and she was a part of it. The child actress grew up in Los Angeles dreaming of living on a farm and experienced the Hollywood version of it while starring in "Little House."
Timothy's wife even got to have her own horse on the show named Peanuts, and she loved playing Laura because she wished to be like her. Gilbert's dream came true when she and her husband bought the rustic cottage on 14 acres in the Catskill Mountains in New York.
The name came about by combining the words "cottage" and "cabin."
Speaking about her new home, Gilbert admitted that it was what she'd always wanted. In her later years, the star also embraced a more natural lifestyle, compared to when she got plastic surgery, Botox, and fillers.

What changed for her was when she had a midlife reassessment. The actress explained how she'd grown up in an industry that valued outside appearances over the inside, and she got caught up trying to stay young.
However, after choosing a different lifestyle, she became happier. Gilbert believed she'd tried hard to fit the mold placed by someone else but was now comfortable in her "own skin," relieved, grateful, and happier.
In her memoir, "Back to the Prairie: A Home Remade, A Life Rediscovered," Gilbert noted how it had been essential for her and Timothy to have a place where they could escape. After concluding their home purchase in January 2019, they dubbed it "the cabbage."
The name came about by combining the words "cottage" and "cabin." The couple then began planning and deciding how to renovate their new home.