American actress Melissa Sue Anderson, who rose to fame when she appeared on the popular 1970 series "Little House on the Prairie," has stayed away from the spotlight for most of her life. Read on to understand why.
Melissa Sue Anderson was an integral part of an ensemble cast that made the series "Little House on the Prairie" famous during the 1970s.The actress was the only one who got an Emmy nomination for her performance on the series. However, surprisingly, her acting career never did get off after her stint on the show.
Anderson was born on September 26, 1962, in Berkeley, California, USA. At the age of seven, she and her older sister Maureen moved to Los Angeles.
While in Los Angeles, Anderson met an agent who helped her land TV commercial gigs as well as bit-part roles on TV series like "The Brady Bunch" and "Shaft."
By the time she was 11, the youngster was cast in the series "Little House on the Prairie" by the show's director, Landon. Three years later, her parents divorced.
Anderson lived with her mother, Marion, but also stayed in touch with her father, James, who owned a gas station in Orange County. Anderson was raised Catholic, reserved, and scared of having social engagements with her peers.
She was also privately tutored for the majority of her school days. At 18, Anderson moved out of her mother's Burbank condo into her own two-bedroom house in the San Fernando Valley.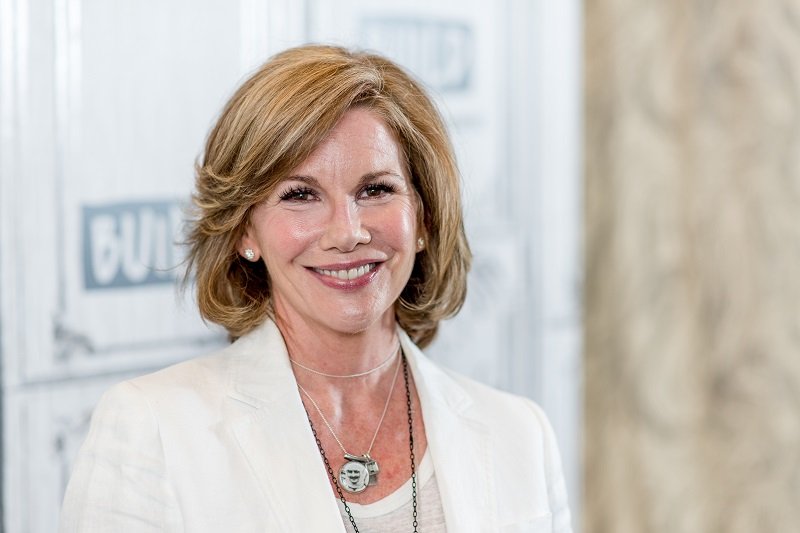 Melissa Gilbert on August 14, 2017 in New York City. | Source: Getty Images
FILMING "LITTLE HOUSE ON THE PRAIRIE"
Anderson revealed that unlike the well-behaved persona the cast exhibits on screen, where everyone thinks they are like one big family, behind it, most of them did not get along.
Anderson explained her character in the series was not fun to play because it seemed the writers only had bad things planned for the part she portrayed.
The actress also explained show director Michael Landon was neither acting as a father figure nor a big brother to her as most thought.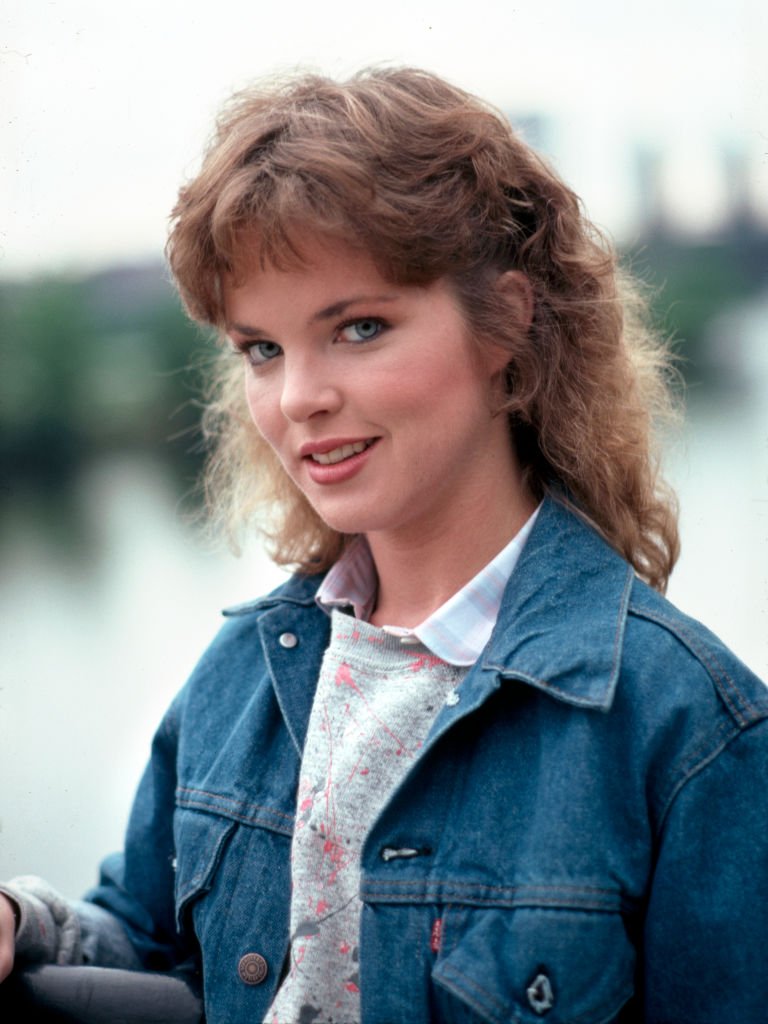 Actress Melissa Sue Anderson in a publicity portrait for TV series "First Affair" on October 25, 1983. | Source: Getty Images
The distance between them was probably due to him being insecure, dealing with marriage issues, and making significant professional decisions.
The actress, however, revealed she respected him despite their fractured relationship and they both reconciled before Landon sadly died of pancreatic cancer in 1991. Anderson and her co-star Melissa Gilbert also had an almost sibling-like rivalry.
Anderson revealed she is ready to start regularly acting now that her kids are older.
The pair played sisters in the series and tensions between the two increased when Gilbert started landing roles on other series like "The Miracle Worker," and Anderson was stuck playing a blind girl on "Little House on the Prairie."
During an appearance on "Bravo's Watch What Happens Life," Aderson's former co-star, Gilbert, aired her displeasure for the actress. Gilbert said:
"She is hateful, horrid, mean, terrible, difficult. She hated me. She knocked me off the wagon when I was nine."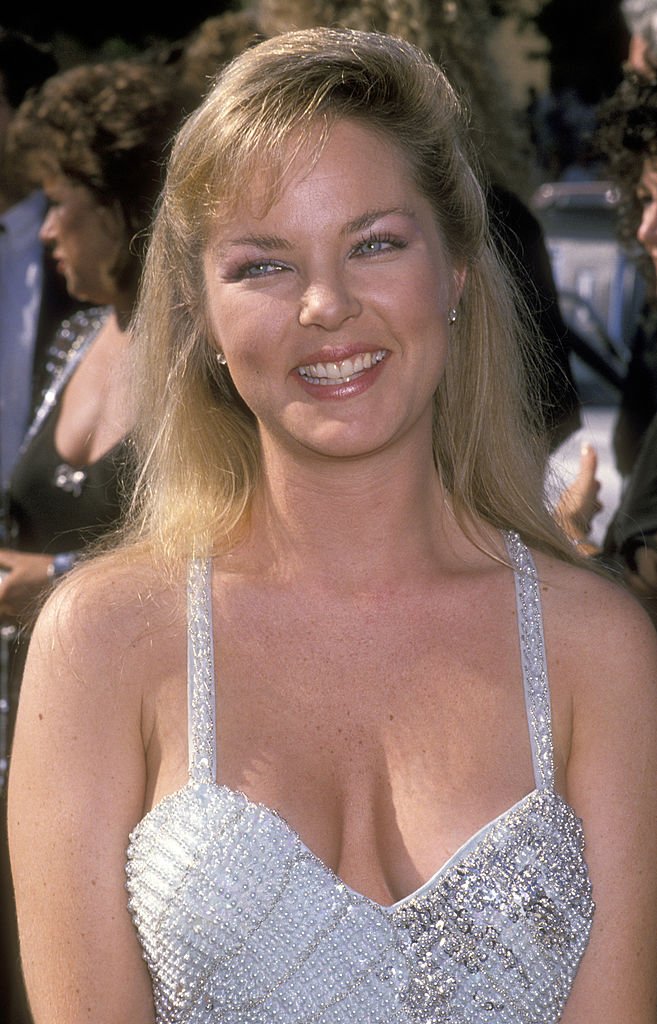 Actress Melissa Sue Anderson attends the 41st Annual Primetime Emmy Awards on September 17, 1989. | Source: Getty Images
Anderson, on her part, revealed she and Gilbert did not get along. The actress said she does not hold memories of the two of them, explaining they have very different personalities.
She also revealed one of her other co-stars in the series, Alison Arngrim, was very lovely but shy during the early stages of filming.
Arngrim got through those feelings and has now made a career for herself from the Nasty Nelly character she played on "Little House on the Prairie."
ROMANCE WITH FRANK SINATRA JR
Anderson met Sinatra Jr., who was 19 years older than her, in 1979 while they were both guests on a "Love Boat" segment. Instead of treating Anderson, who was just 17 at the time, like a kid, Sinatra Jr. listened to her.
The actress also helped him when he needed it, and it was not long before they started dating. However, their romance was short-lived, but Anderson explained they remained best friends and loved each other until his demise.
MARRIAGE AND CITIZENSHIP
Melissa Anderson married writer and producer Michael Sloan in 1990. A year later, the couple welcomed their first child, daughter Piper. Their second child, son Griffin, was born in 1996.
The birth of her kids during the 1990s made Anderson shift focus from her movie career to motherhood. The actress did not want her kids to be under the Hollywood spotlight, so she intentionally kept a low profile.
According to the actress, staying away from the spotlight has allowed her kids to come out standard, and none of them holds an interest in acting.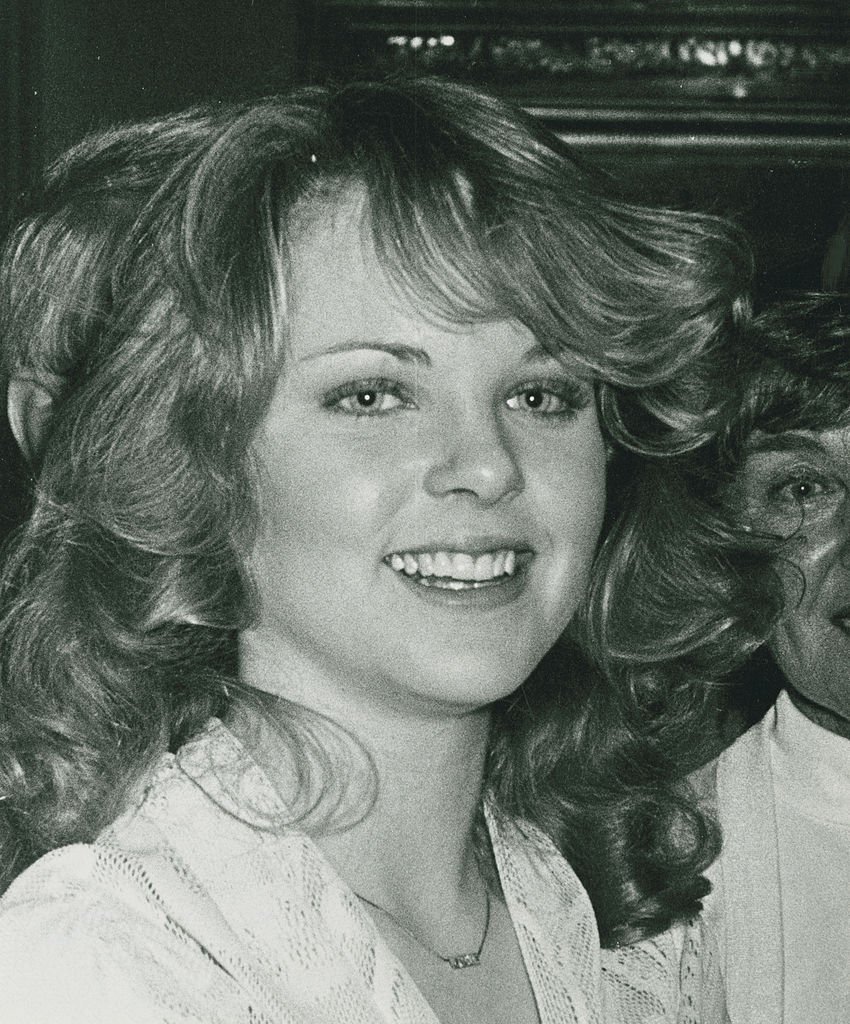 Actress Melissa Sue Anderson attending Fourrth Annual People's Choice Awards on February 20, 1978. | Source: Getty Images
In 2002, the couple moved to Canada, and the actress and her husband became citizens five years later. The couple had fallen in love with the Canadian city of Montreal while the actress was filming the NBC miniseries "10.5: Apocalypse."
Sloan had to stand in for his wife, who could not attend the citizenship ceremony because she was stuck in Detroit. The pair, including their children, became Canadian citizens.
ACTING RETURN AND REUNION
Anderson revealed she is ready to start acting now that her kids are older. In 2010, the mother of two released an autobiography, "The Way I See It: A Look Back at My Life on Little House."
The actress also appeared on a reunion to mark the 40th-anniversary of the show "Little House on the Prairie" alongside her former co-stars Melissa Gilbert, Karen Grassle, Alison Arngrim, and others.
The occasion marked the first time most of the cast would be reuniting since the burial ceremony of the show's director Michael Landon in 1991.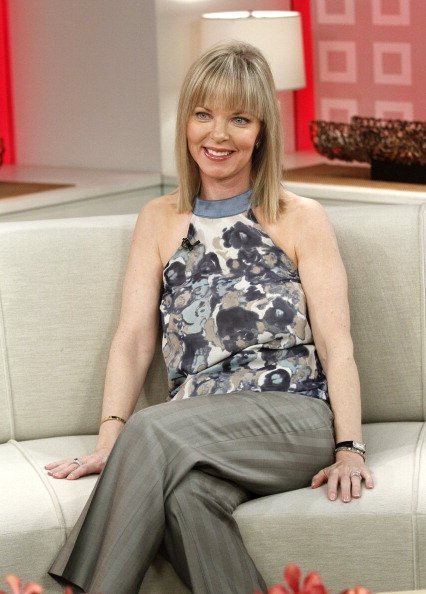 Melissa Sue Anderson appears on NBC News' "Today" show on May 3, 2010. | Source: Getty Images
It was very emotional for the cast as they watched clips of themselves. Some of the stars were seen crying, including Melissa Gilbert.
Arngrim, on her part, revealed it was hard to shake off the villain character she played in the series, and she once was pelted with a cup of orange soda; however, people love her now.
Also at the reunion was Michael Landon's son, Landon Jr., who explained his late father sacrificed so much for the show's success but somehow always made it home for dinner.