Michael Douglas had an acrimonious divorce with his wife, Diandra Douglas (Luker). The relationship was a source of heartache for Diandra. However, long after it ended, she was happy for him when he found a new family.
When Diandra, then-19, decided to attend a party in Washington in 1977, she had no idea that she would meet the man with whom she would spend more than two decades. His name is Michael Douglas, and he was 32 years old when he met Diandra.
At the time, Michael had just won an Oscar award for producing "One Flew Over The Cuckoo's Nest," and Diandra was the daughter of an Austrian diplomat. She was a mere sophomore at the Georgetown School of Foreign Service.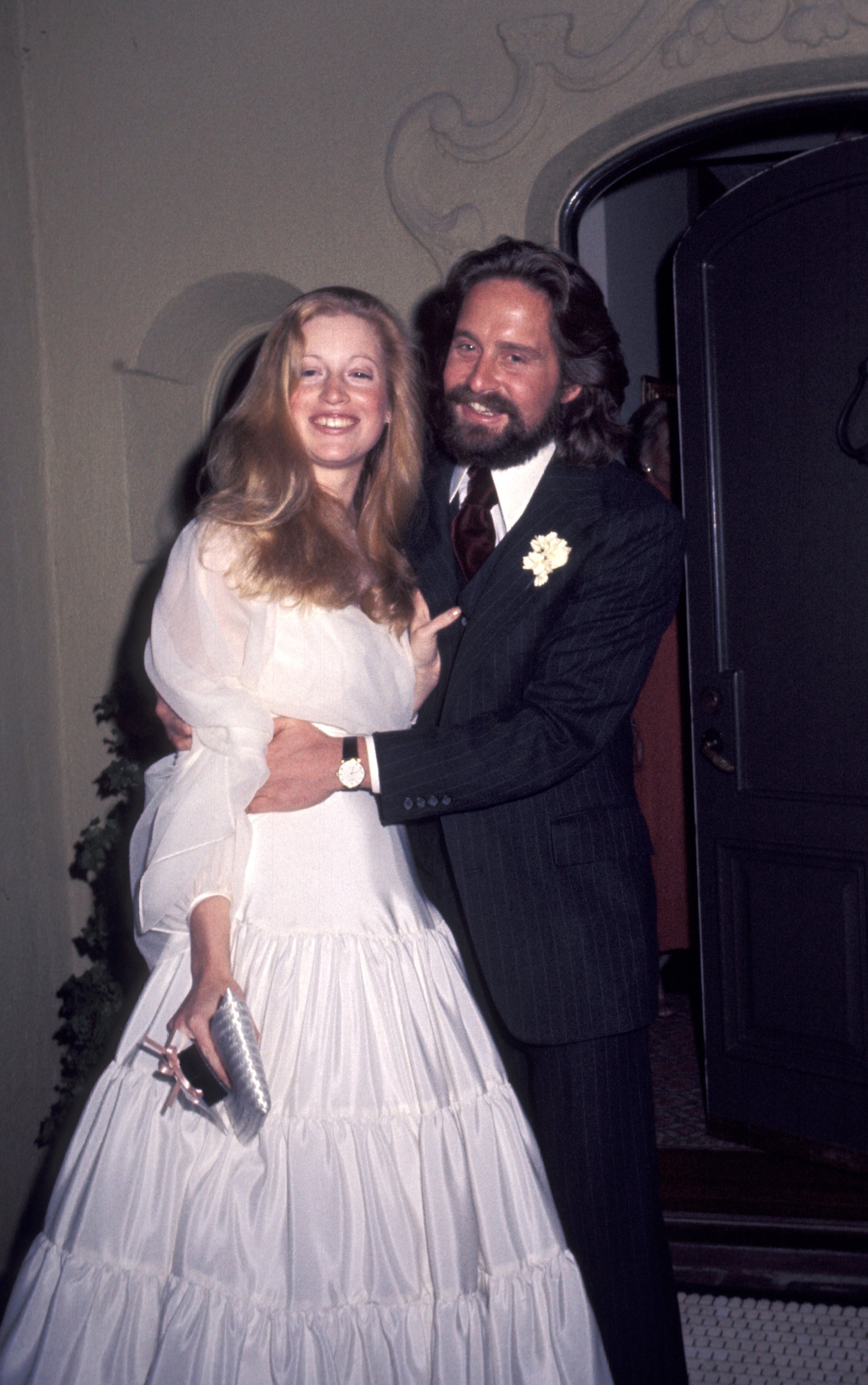 Michael Douglas and Diandra Douglas a their wedding reception | Source: Getty Images
They quickly got close even though there was a 13-year age gap between them. Two weeks later, he popped the big question, to which the lovestruck lady said yes.
Michael discerned that Diandra would make a fine wife six weeks later, so they got married. The marriage lasted longer than the average marriage these days, but the divorce battle dragged on for five full years before it was finally settled.
Surprisingly, a decade after they both went their separate ways, she revealed that she had been very much in love with him when they got married, and that won't simply disappear.
To understand what could have made this woman, who had experienced so much heartache during the wedding, say something like that, it is important to have full details of their romance.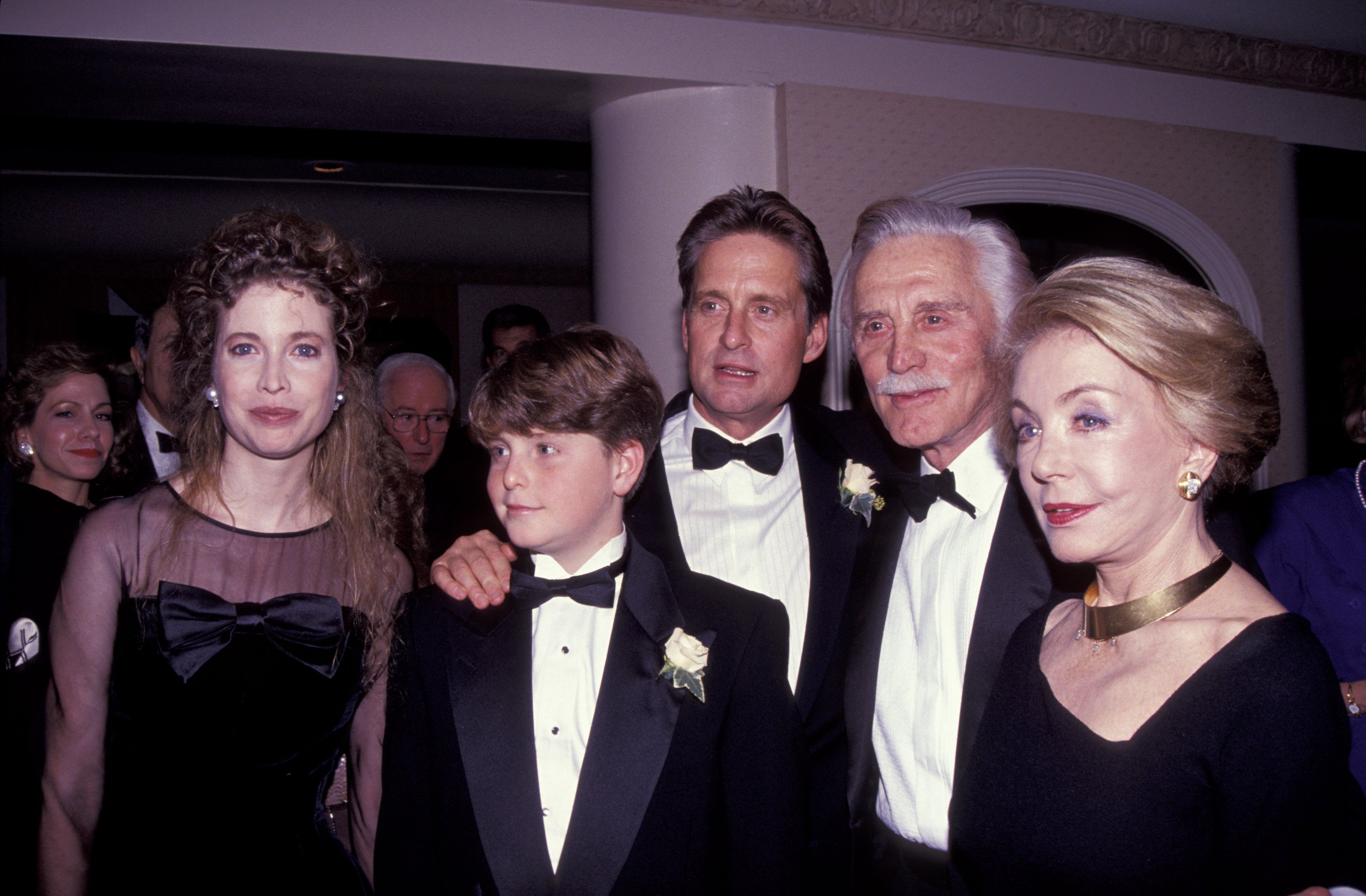 Kirk Douglas, Anne Douglas, Diandra Douglas, Cameron Douglas, and Michael Douglas | Source: Getty Images
She Was Virtually Alone in the Marriage
As earlier stated, Michael married Diandra while she was 19 in 1977. By the time she was 20, she was pregnant with their son, Cameron Douglas.
Diandra had merely been a child when she had one herself, and according to what Cameron later revealed in his memoir "Long Way Home," she would often tell him that they grew up together.
They initially lived on Tower Grove Drive in Beverly Hills, but when Michael got a place in Santa Barbara, it became their preferred place to spend time.
While Diandra catered to her child, she also attended college at UCLA. At the same time, her husband stayed away from home, working for eight to ten months in the field.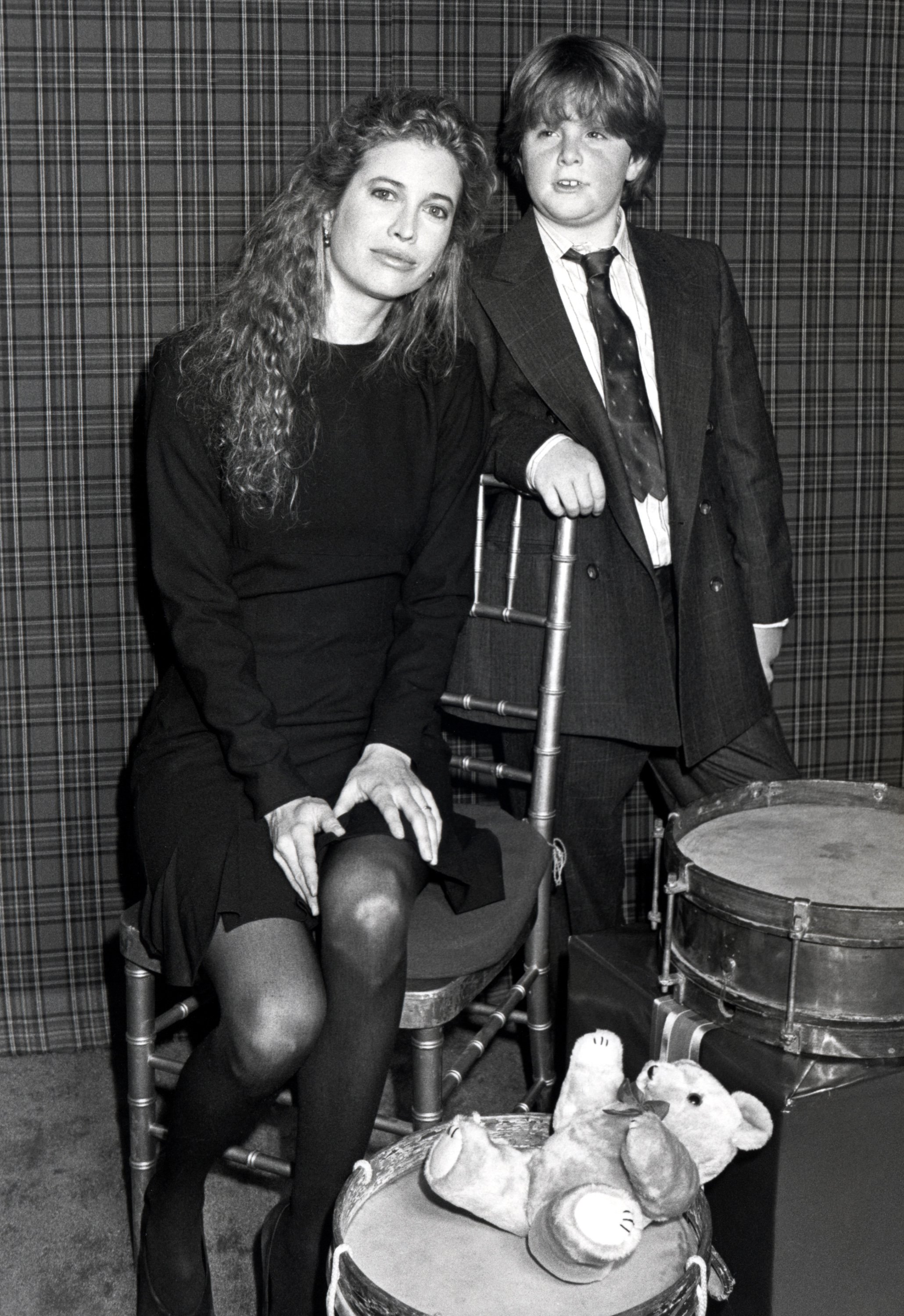 Diandra Douglas and Cameron Douglas during New York City Ballet Benefit Performance of Nutcracker – December 10, 1988 | Source: Getty Images
Diandra was strong; she tried not to let it weigh her down, so she put her heart and soul into being there for her son. Sometimes, she would do goofy things like driving around in an exotic car while belting out song lyrics as though she was at an audition.
When they did not go on the customary drive, Diandra would join Cameron as he danced to his favorite record, and at night when it was time to sleep, the devoted mom would join him in pretending they were radio DJs while they did a jazz routine.
Then, as he fell asleep, she would give him what she called the "softies," which were gentle backstrokes as he drifted off.
They later moved to New York, where Diandra got in touch with friends and got something going for herself as a documentary producer for the Metropolitan Museum of Arts' Film and TV division.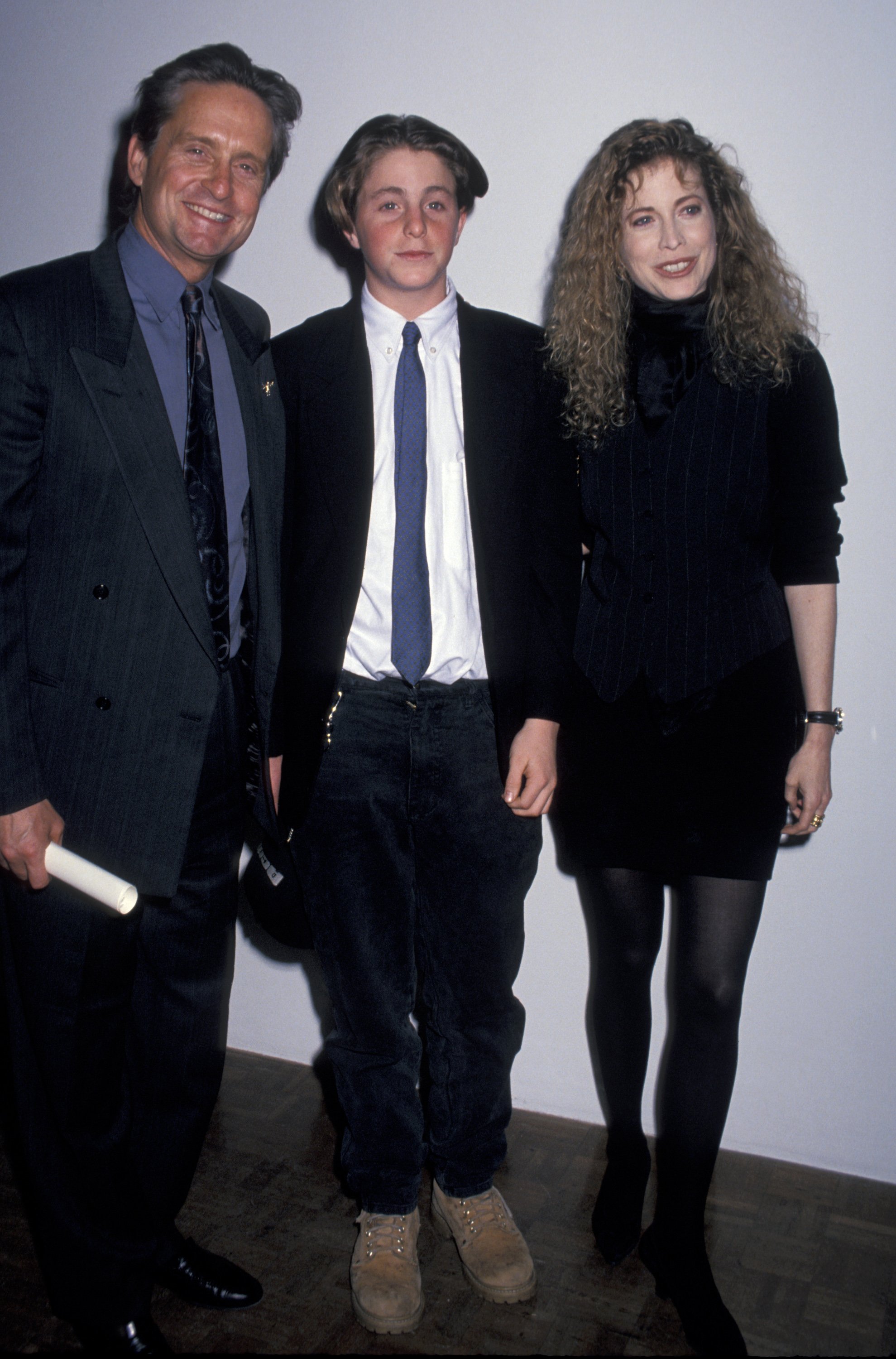 Michael Douglas, Cameron Douglas, and Diandra Dougla on April 30, 1993 | Source: Getty Images
Her husband traveled continuously, and Diandra became unhappy and isolated over time. Luckily for Cameron, her love for him remained steadfast; he became her confidante and the one who helped soothe her bruised heart.
It meant he knew many things about his dad, and in time he came to see himself as her "rescuing knight."
Michael's marriage to Diandra was filled with heartache and betrayal, but there were a few times when their family seemed almost normal. It started when their son was seven, and they started spending every summer in Mallorca.

At first, they stayed at a hotel in Deia, but after Michael won an Oscar for Best Actor, they started looking to purchase a property in the quaint town. In his memoir, Cameron revealed they spent days hiking across "beautiful fincas," looking for the perfect house.
One time, they went for ice cream, there Cameron witnessed a romantic moment between his dad and mom, and it stuck with him because it was a rare interaction – a moment before the marriage started veering off the trail.

Michael Douglas Had a Predilection for Extramarital Affairs
As Michael got more fame and success in Hollywood, he won more awards and attracted more rumors of infidelity. Between his roles in "Fatal Attraction" and "Basic Instinct," many tabloids had the news on his extramarital affairs.
The court ordered them to own the house jointly, which meant Diandra got it between July and January while Michael had it for the other half.
This gave him the identity of a sexual but imperfect man, but the actor would always advise his son never to believe what he read in tabloids. His words were valid until one day, eight years into the marriage, Diandra discovered her hubby had been having a fling with Kathleen Turner, his costar in "Romancing The Stone."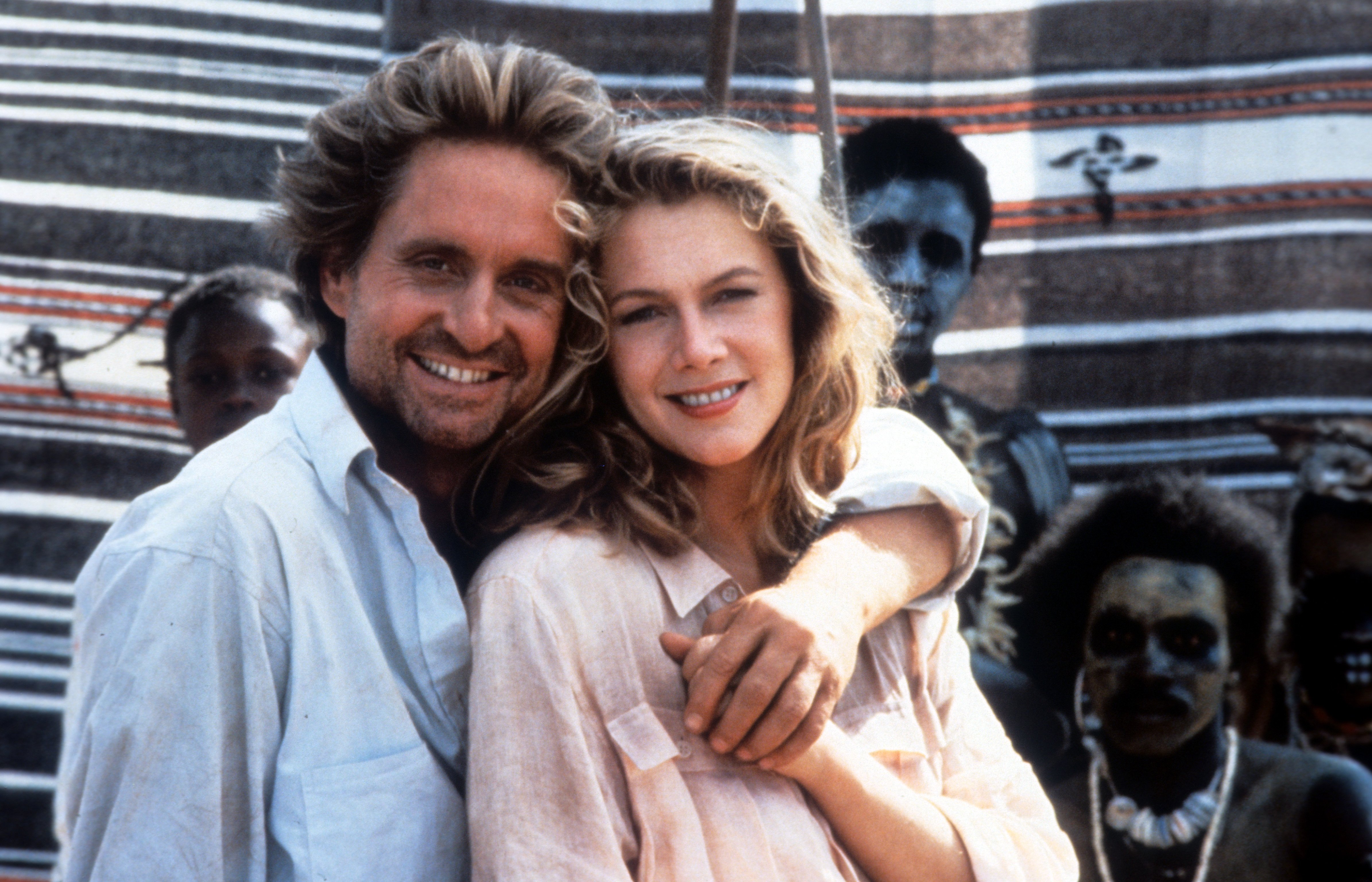 Michael Douglas and Kathleen Turner on set of the film 'The Jewel Of The Nile', 1985 | Source: Getty Images
Rather than lose her head, Diandra gave the actor an ultimatum: move east or end the marriage. Michael chose to move east with them, and that's when they moved to an apartment in Central Park, West, New York.
Despite his attempt to show remorse, things didn't really change. In their last years together, he praised her at outings, and she even threw him a surprise bash to celebrate his 50th birthday.
It seemed like everything was well between the two at that event, and Douglas even said he was more in love with Diandra at that moment than he was on the day they married.
Still, he kept getting sexually involved with other women, and because of how famous he was, there always seemed to be a scandal involving him in the tabloids.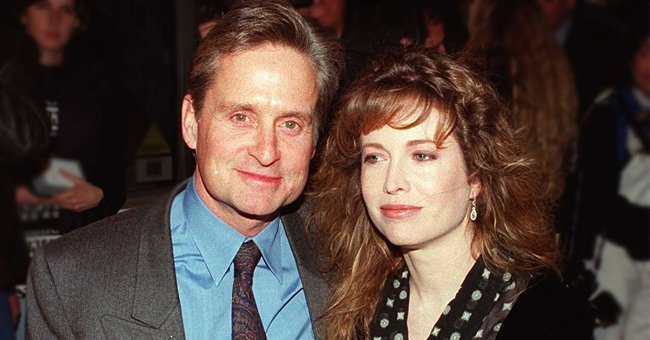 Photo of Michael Douglas and his ex-wife, Diandra | Source: Getty Images
Finally, in 1994, Diandra revealed that it was difficult to deal with his affairs which is why in the years they divorced, the docu-producer separated and got back with the actor twice. It went on like that till 1995, when Diandra submitted a petition for divorce from Michael, citing irreconcilable differences.
At some point during their relationship, she "felt fairly lost in that world–the world of hype and endless make-believe."
The whole union fell apart in six months, even though at the time Diandra filed the documents, Michael's publicist, Allen Burry, insisted that they were still attempting to salvage the relationship and did not have plans to divorce.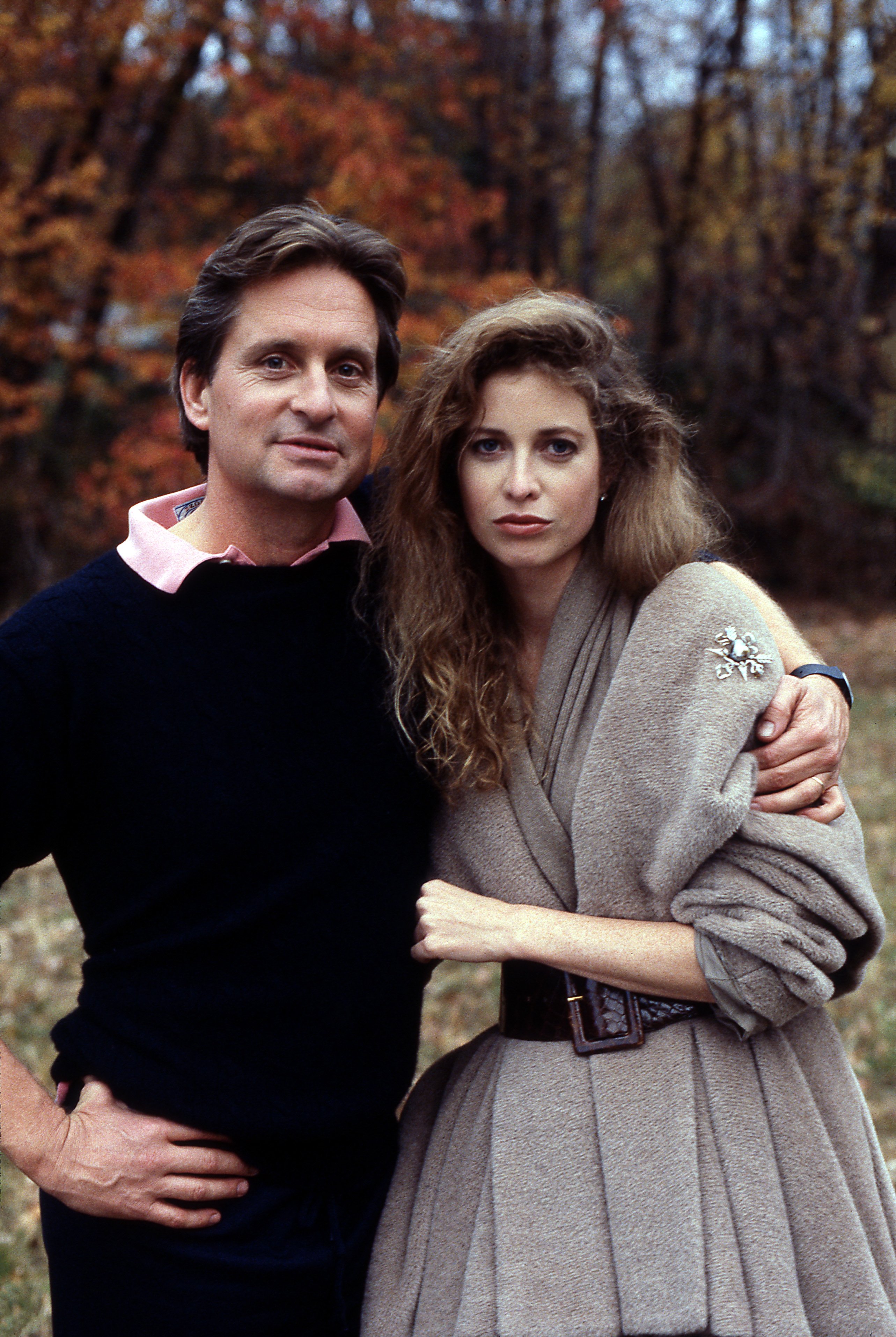 Michael Douglas, Diandra Douglas on 'Barbara Walters Special' on 1986 | Source: Getty Images
In the years that followed, Diandra and Michael dragged the divorce, and even though it involved lots of bad publicity, she was glad to experience it. Diandra had been resolute going through the divorce even after friends deserted her.
She knew there could be no going back when she filed the papers. Not after she had threatened divorce for years while her ultimatums were enough leverage to keep Michael's monstrous passion at bay.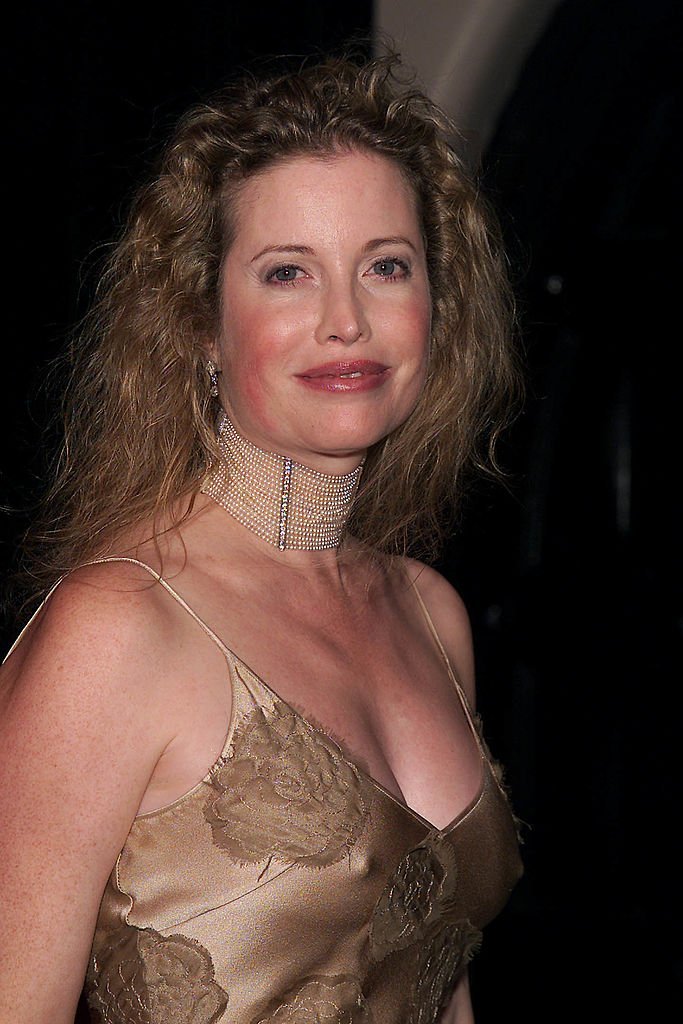 Diandra Douglas at the Emanuel Ungaro 35th anniversary fashion party in New York City, 2001 | Source: Getty Images
When that stopped working, the woman knew the game was up and acted accordingly. The legal divorce dragged on for five years, and it cost Michael a total of $45 million, which is the ninth most expensive divorce settlement in Hollywood's history.
Nevertheless, when Michael spoke about her in 2013, he declared his biggest regret was not ending the marriage earlier than they did, then clarified that while he was fond of Diandra, he believed that she would feel the same.

After Michael and Diandra Collided
After the divorce, Michael and Diandra moved on with different people, with the "Wall Street" actor marrying Catherine Zeta-Jones. They passed through other things, including their son getting incarcerated and Michael getting diagnosed with stage four throat cancer.
However, 11 years after the split, Diandra slammed Michael with a lawsuit that declared her entitlement to part of his earnings from "Wall Street: Money Never Sleeps," because the original was made while they were married.
She was accused of being greedy and faced a lot of backlash, but it was simply business as far as she was concerned.
The two worked hard to do what was best for their child, but in the early days of their divorce, they had to share a property in Spain known as S'Estaca — a home Cameron described as his mom's masterpiece.
The court ordered them to own the house jointly, which meant Diandra got it between July and January while Michael had it for the other half.
Eventually, he could buy the property and became the sole owner of it — a move that pleased him and his wife greatly since they had grown to love the property. In 2021, Michael revealed how uncomfortable it had been having the house for six months before giving it over to Diandra.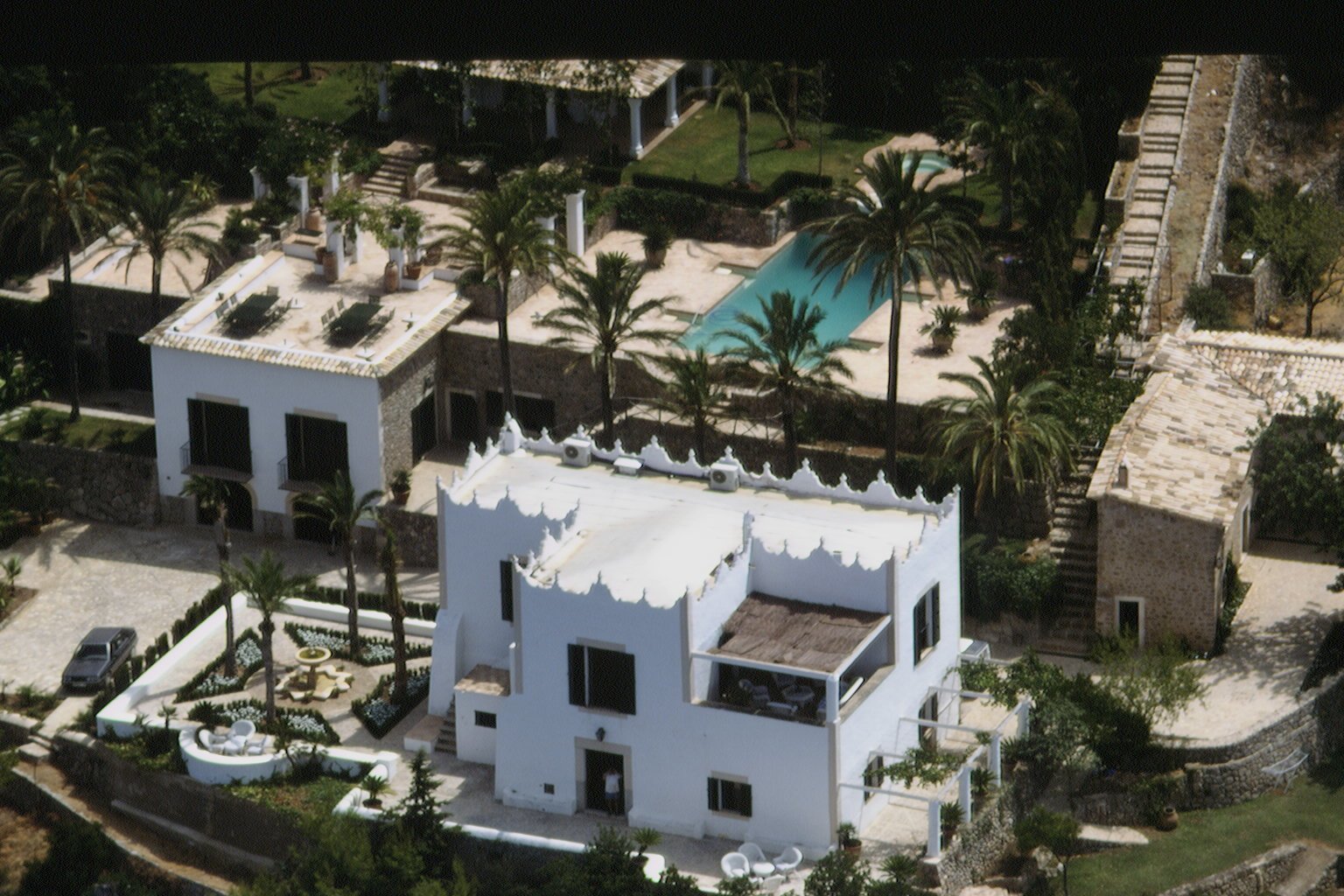 Aerial view of the villa of Michael and Diandra Douglas on the island of Majorca. | Source: Getty Images
It hinted at slight friction between the two, but Diandra has been very public about how she feels about his wedding to Catherine, whom she has never met.
Michael and the woman went on to have two kids together, and Diandra cannot help but feel happy he finally found a woman for him.