Despite being one of the world's most successful and well-known musicians, former The Beatles member Paul McCartney has always maintained a low-key lifestyle with his family.McCartney and his wife Nancy Shevell have lived a simple life amidst their fame and fortune for over a decade.
They frequently dine in ordinary cafés and eateries, enjoying life's simple pleasures. Fans have long admired the iconic musician's humble demeanor.McCartney's wife of 11 years and their family have helped him stay grounded and focused on the essential things in life. While both are successful millionaires, McCartney and Shevell tend to live a low-key lifestyle.
McCartney made a fortune as part of the legendary band The Beatles, while Shevell is a highly accomplished businesswoman.
Shevell, born on November 20, 1959, in New York City, is the daughter of Myron Shevell, who owns a trucking company. Her father purchased New England Motor Freight and merged it with The Shevell Group in 1977.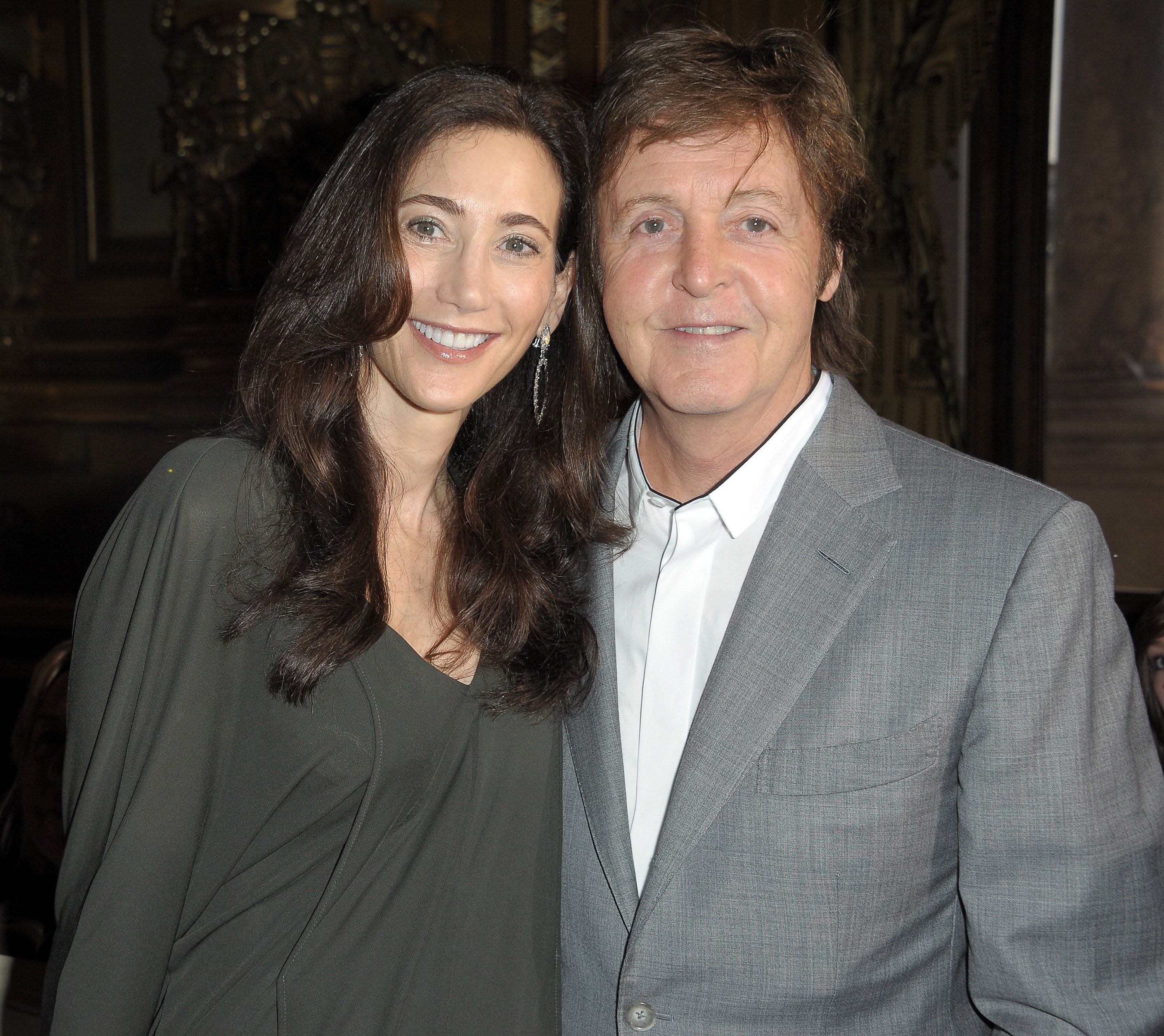 Her father is now the Chairman and CEO of The Shevell Group. When Shevell joined the company in 1983, she became the vice president. McCartney's wife reportedly has an estimated worth of $200 million.
Before McCartney, Shevell was married to her first husband, Bruce Blakeman, a politician and lawyer. The former couple was married for 23 years before divorcing in December 2008. They have one child together, Arlen Blakeman.
Paul McCartney and Nancy Shevell's Surprising Trip to a New Jersey Café
Going out to random cafés seems to be the couple's favorite pastime. In December 2022, McCartney and his wife Nancy made an impromptu trip to The Blue Café in Basking Ridge, New Jersey.
The owners of the café, Polish couple Barbara and Chris Chutnik, couldn't believe their eyes when they saw the famous English musician and his wife enter their establishment.
Barbara, who was keeping herself busy behind the cash register, immediately recognized that the customers heading toward her at that time were celebrities. It was a moment Barbara would never forget—a once-in-a-lifetime encounter with a living legend.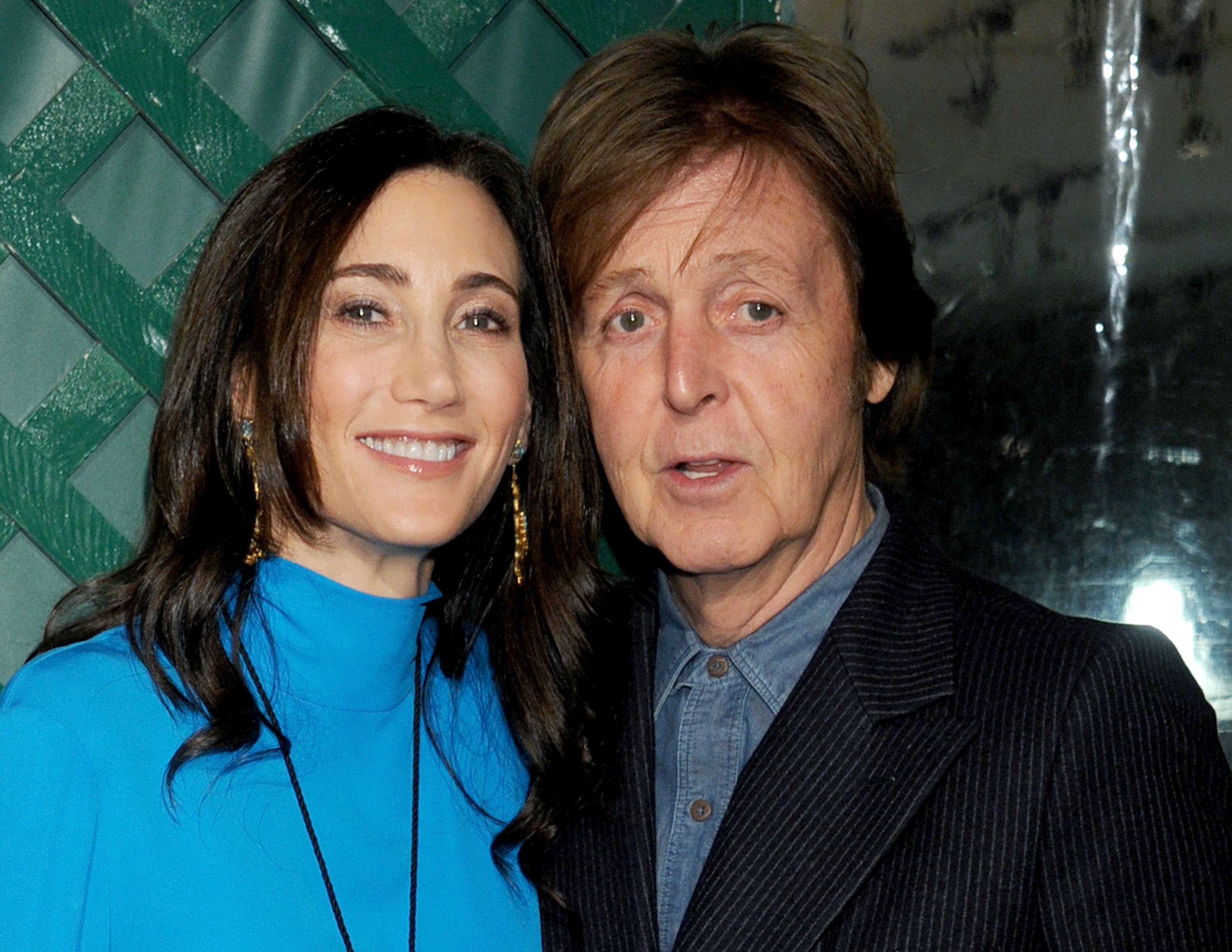 Paul McCartney and his wife Nancy Shevell at the world premiere of the video "My Valentine" on April 13, 2012 in West Hollywood, California | Source: Getty Images
McCartney ordered a to-go egg and cheese sandwich for five dollars, an espresso, and a salad. Barbara said of her meeting with the famous musician:
"He is totally the nicest guy ever."
Barbara immediately called her husband, an aspiring musician, to share the exciting news. Chris initially thought his wife was joking, but he bolted from their home barefoot and went to their little café to meet his idol.
Chris had a special moment with McCartney where they talked about music. Barbara later returned to McCartney and apologized for her husband's excitement.
The Chutniks were impressed by McCartney's kindness and willingness to talk music with Chris. Barbara said McCartney even referred to Chris as "his friend."
McCartney took the time to recognize the couple's Polish heritage and even thanked them in Polish. Not only did the couple's remarkable encounter with McCartney surprise them, but it also surprised the café staff.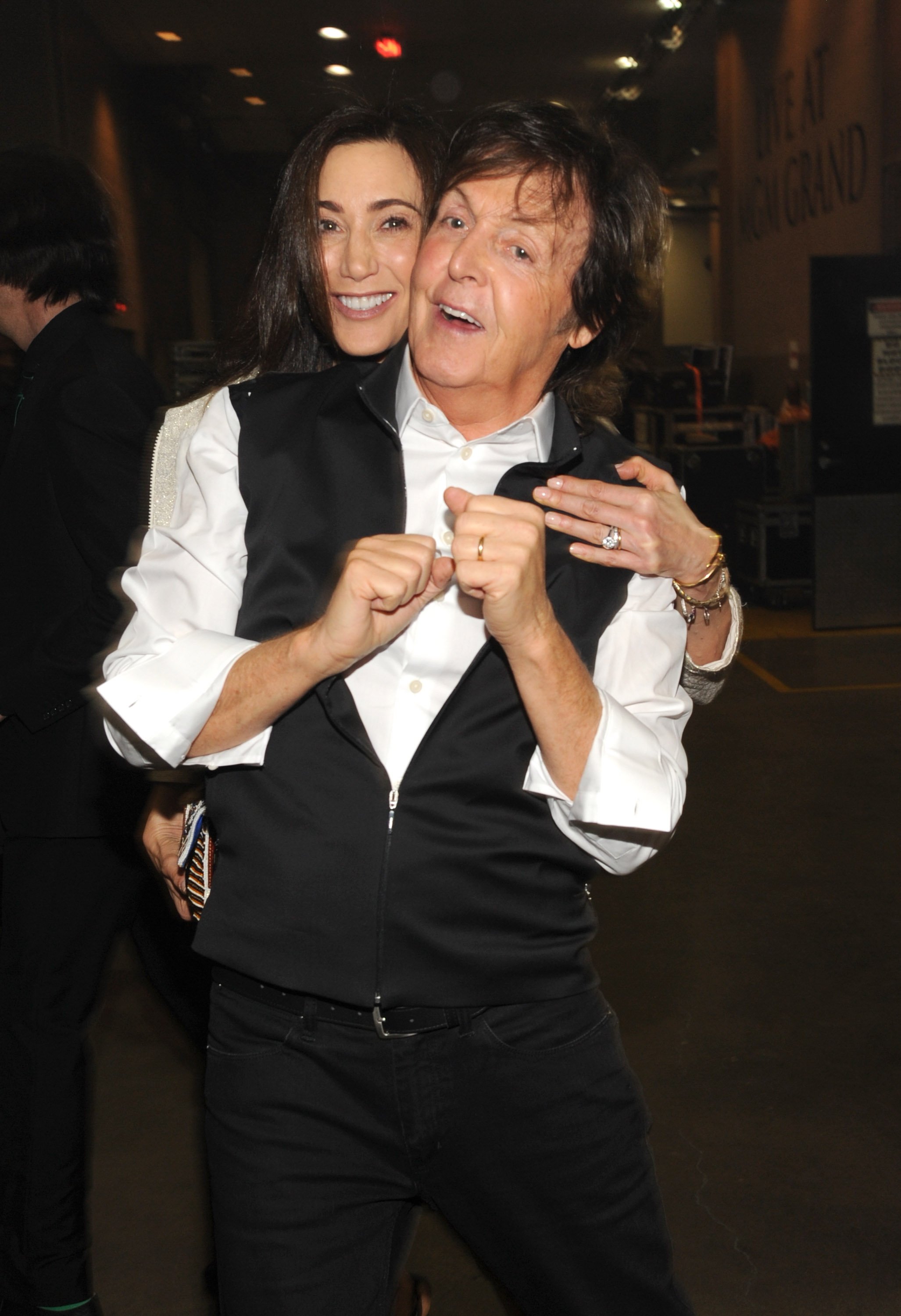 Nancy Shevell and her husband Paul McCartney at the iHeartRadio Music Festival at the MGM Grand Garden Arena on September 20, 2013, in Las Vegas, Nevada | Source: Getty Images
One of the baristas, who is also a huge Beatles fan, nearly passed out. The customers had no idea anything special was happening until McCartney left the café, leaving them to wonder what kind of magic had happened inside.
The Chutniks at the café shared their encounter with the music legend on Facebook, and afterward, people started discussing McCartney's influential music career.
Catherine Piper, a local in the area, remarked that the millionaire couple had inquired about a good coffee place. She ultimately suggested Chutniks' quaint café for them to try out for themselves.
McCartney and his wife have been spotted at casual diners on multiple occasions. In May 2021, they were seen having dinner with the well-known TV host Andy Cohen at the Via Carota restaurant in New York City.
Family Life Keeps Paul McCartney Grounded
McCartney has credited his wife for keeping him grounded. The couple married in 2011, and McCartney has described Shevell as a down-to-earth person who avoided the spotlight.
When they first met, McCartney was curious about how Shevell would handle the fame and attention that came with being Mrs. McCartney, but she remained level-headed and declined many offers to appear in magazines and other media.
McCartney's approach to parenting also reflected his humility. He emphasized the importance of not being too sheltered and gave his children a good amount of physical freedom.
When his children were younger, he would let them climb and jump on and off the couch. While they sometimes fall, he would just hope they didn't get hurt.
McCartney tried to raise them to be grounded and not spoiled, treating them like their schoolmates and not giving them more pocket money than other children received.
His smart parenting seemed to have paid off. His children have become successful adults—Heather is an artist, Mary is a photographer, Stella is a fashion designer, and James is a musician.
McCartney also revealed that his grandchildren help keep him grounded. They would ask him to put his guitar away when he started playing at home so they could watch their favorite TV shows.
McCartney finds grandparenting easier than parenting, as grandparents have less responsibility for the children's day-to-day care and can indulge them more. He enjoys babysitting and taking the opportunity to spoil the kids a bit.
The music veteran and Shevell's humble and kind demeanor continue to inspire their fans, and they remain one of the most beloved and respected couples in the entertainment industry.