Elvis and Priscilla Presley's daughter, Lisa Marie, passed away in early January 2023 after going into full cardiac arrest. Her family mourned her publicly but are now at odds over Lisa Marie's will.
Lisa Marie left a will, which stated that her three surviving daughters would be the sole trustees of her will. However, Priscilla has contested the will, saying there are inconsistencies in the document.
Reports had said that when Lisa Marie passed on, she was heavily in debt. Yet when she passed on, her estate became flush once again and now consists of $35 million, which has been left to her daughters Riley, Harper, and Finley.
The money in the trust came out of the life insurance policies that Lisa took out to the value of $25 million and $10 million. Lisa tried to cash in on the policies while she was alive to pay her debts, but there were issues with the paperwork, so she never cashed them in.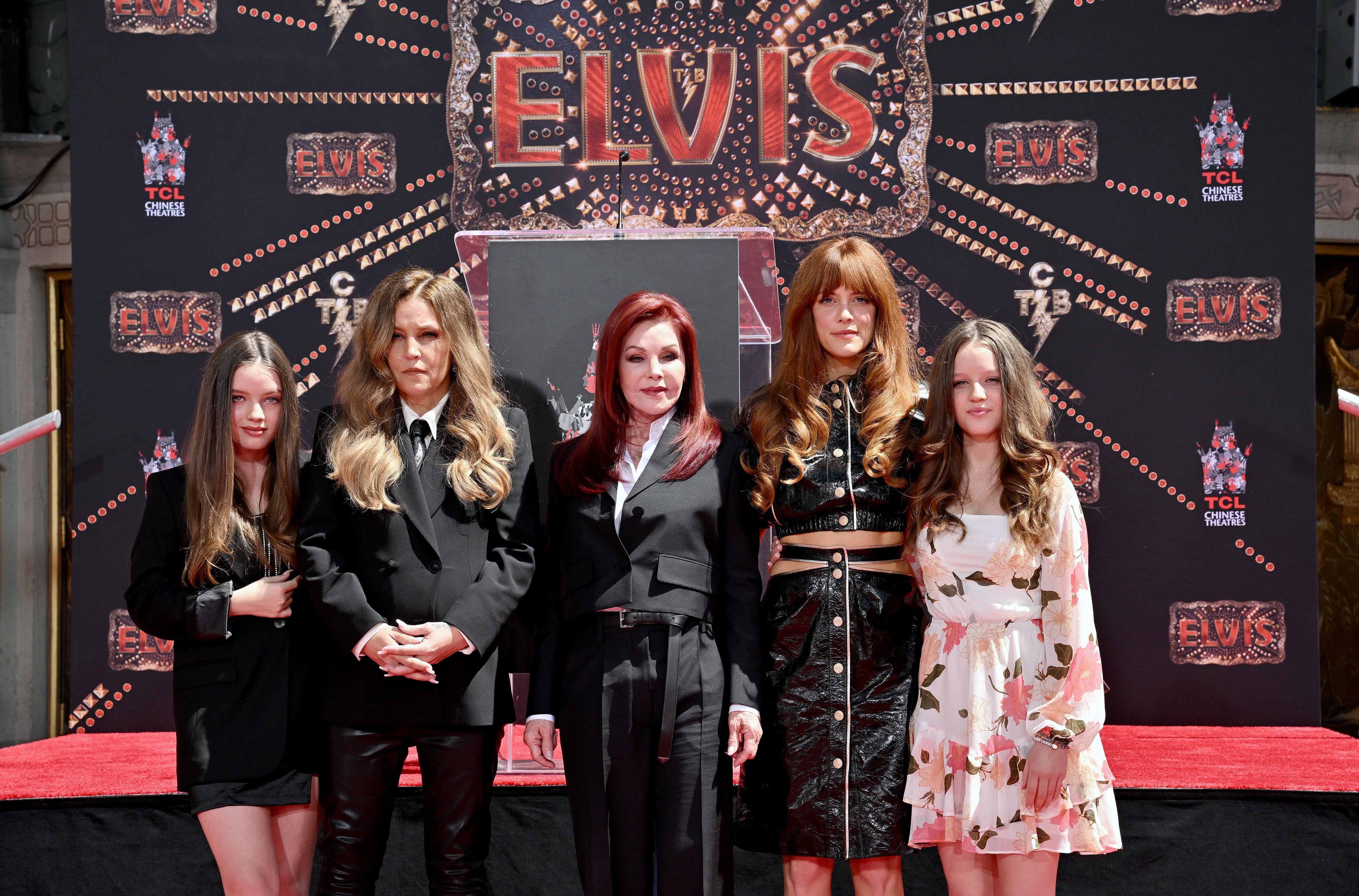 Lisa owed $4 million in debt when she passed away, which means that once her debts have been paid, her three daughters will be receiving $30 million. Sources have said that Lisa was notoriously irresponsible with money.
Reports have mentioned that she squandered over $100 million while she was alive by making bad investments and spending her money on things that were more expensive than most. Sources said there might be another life insurance policy her daughters will have access to.
Lisa's three daughters will also now be the owners of Elvis' old home, Graceland, in Memphis, Tennessee. Lisa was the owner of the property, which is now a tourist attraction before she passed away.
How Did Priscilla Object Lisa's Wishes?
A 2016 amendment to Lisa's will removed her mother and former business manager, Barry Siegel, as the trustees of her will and replaced them with her two eldest children, Benjamin and Riley Keough.

On learning of this amendment, Priscilla was outraged when her daughter passed away. She has now contested the will, saying that the documents were invalid and inauthentic because her daughter's signature did not look correct and Priscilla's name was misspelled.
Although the trust named her son Benjamin, and daughter Riley, as the trustees, Benjamin passed away in 2020, leaving Riley as the sole trustee. Reports have said that Riley will divide the fortune among the three surviving children.
Reports say that since Finley and Harper are only fourteen, their money will go into a trust. However, the girl's grandmother is trying to become the trustee again of what is now Lisa's fortune.
Priscilla's lawyers have also mentioned that they noted that the amendments to Lisa's will documents have not been notarized or witnessed, which is essential for the documents to be legal.
The contesting of Lisa's will came less than a week after her family gathered for her public funeral, where Priscilla made a speech about how much she loved her daughter and how much she would miss her.
During Lisa's life, her children were of the utmost importance to her. She often talked about the role her children played in her life. Gushing about her children, she once said:
"They are my priority. That's what I do. That's what I care most about. I keep them close to me and make sure they are happy and healthy."
Lisa said that she loved her children entirely and never missed the opportunity to let her children know that she loved them very much. Riley even noted that she was honored to be her mother's daughter.
What Relationship Did Priscilla and Lisa Have?
Although Priscilla talked about how much she loved and would miss her daughter, friends close to the mother and daughter mentioned that they were not close and had not been since Lisa was a teenager.
A source close to Lisa said that her mother contesting her will is just Priscilla trying to get money out of her daughter because their relationship was strained. Reports said that Lisa and her mother had virtually no relationship.
A friend of Lisa's said that Lisa made it clear when she was alive that she wanted her children to inherit her trust and not her mother or her former business manager. The friend confirmed that Lisa didn't feel like her mother was doing things in her best interests.

Lisa's friend also confirmed that everything that Priscilla is currently doing is in "direct contradiction" to Lisa's living wishes. The friend confirmed:
"Lisa lived her life authentically … She wouldn't remain quiet when she was being taken advantage of. At the end of the day, these are her wishes, and there's no question as to what her wishes were. No one's going to be able to reinvent the last seven or eight years and say no, no, no."
Lisa even sued Siegel in 2018 because she was not happy with the way her trust was being managed. Lisa claimed that Siegel had taken her $100 million inheritance from her father to just $14,000.
Lisa said he had done this through "negligent mismanagement and self-serving ambition." However, Siegel said that Lisa had squandered the money herself with her reckless spending habits.
Now, those on Priscilla's side are saying that trustees of the will have limited access to the fortune and that Riley as the sole trustee of Lisa's wealth, is not going to benefit Lisa's other two daughters.