Veteran actor Patrick Duffy indulged fans with a video of him and his significant other, Linda Purl, baking pastry. Duffy warmly hugged his lover and revealed that he and Purl were starting the new year in Mexico.
Purl then chimed in and shared that the couple decided to commit themselves to start baking this year, adding they want to explore more recipes together.
She held up one ingredient, a sourdough starter, followed by a baguette in which she explained they made the bread themselves.Lastly, Duffy took over and held up a "traditional cinnamon roll," and Purl asked who had eaten the rest of them, to which he replied: "I don't know," as he took a bite.

Purl reposted the clip on her Instagram account, and fans flooded the comments section. One person pointed out that she and Duffy are on cloud nine.
"It's so great to see you both happy together, a compatible partner is something never to be taken for granted." Another said it was evident that Duffy and Purl genuinely adore each other: "PURE LOVE!"
Sons & Grandkids Helped Duffy with Grief after His Wife of 43 Years' Death
While it appears Duffy is over the moon right now, he previously experienced a dark period when he lost his one and only wife, Carolyn Rosser, who passed away in January 2017. She was 77 years old.
The pair wed in 1974 and were married until her death. Rosser left behind her husband and sons, Padraic and Conor. In November 2019, the father of two spoke candidly about her death.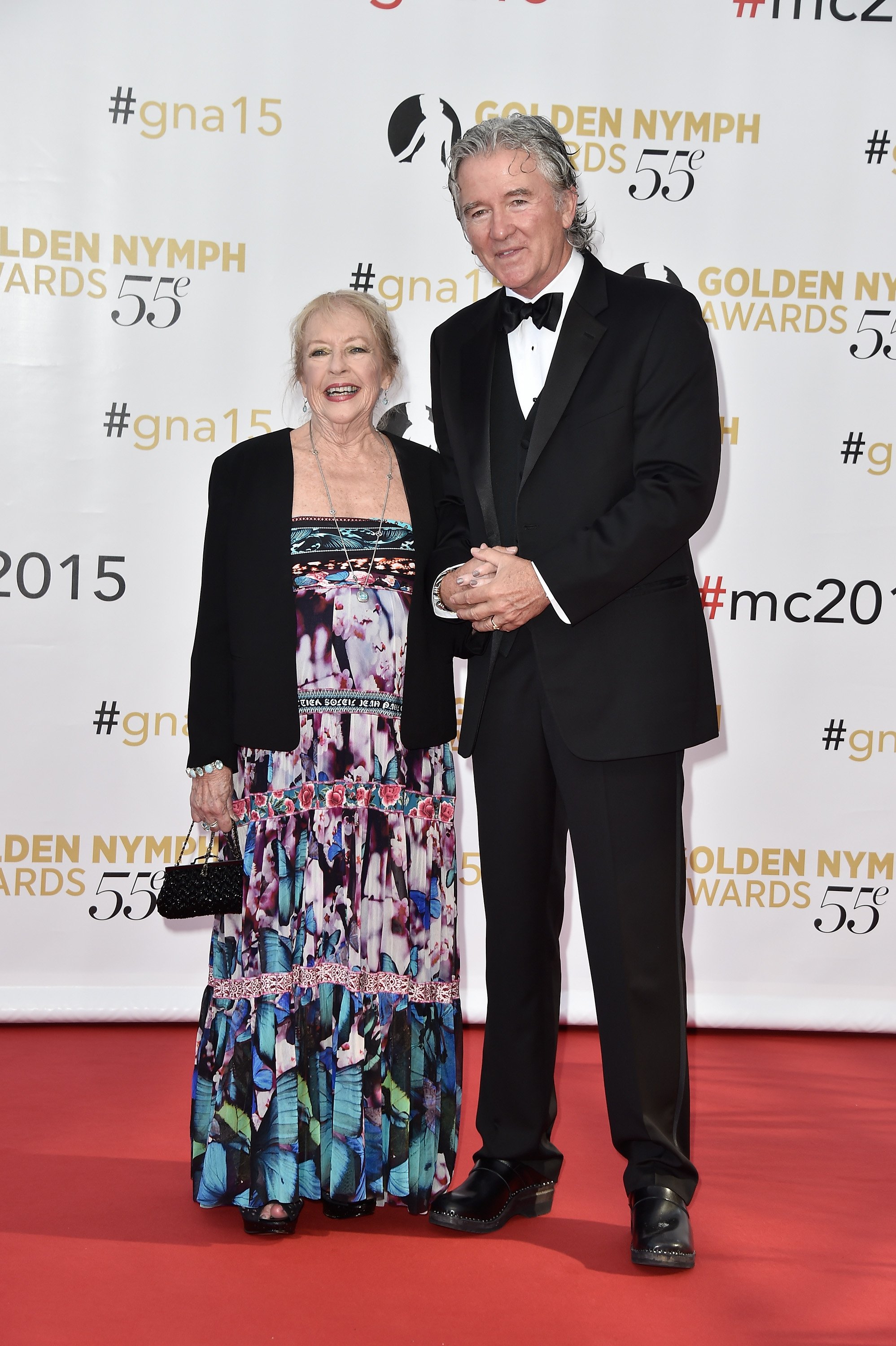 Actor Patrick Duffy and his wife Carolyn Rosser attend the closing ceremony of the 55th Monte-Carlo Television Festival on June 18, 2015, in Monaco | Source: Getty Images
The director admitted he struggled to come to terms with Rosser's passing while expressing pessimism on the possibilities of moving on:
"I can hear her. I can see her. I feel close to her all the time [but] what I miss most is her touch. I still consider myself a married man."
Duffy said it was a shock when the mother of his kids died because it happened suddenly. There were no signs of trouble; hence he found it difficult to accept that she was gone. The two had been married for more than four decades before the ballet dancer died from cancer. The "Dallas" alum said they "were always together."

In the years after Rosser's death, Duffy shared that he learned to live without his beloved wife and now relishes being a dad and a grandpa to his four grandchildren. His sons helped him overcome the tragedy that struck the family.
Moreover, 2020 brought unexpected joy for Duffy once the COVID-19 quarantine hit the globe. He fell in love with his partner, Purl.
Duffy Unexpectedly Found Love Again in His 70s
The romance between the lovebirds started as a casual friendship, but Duffy and Purl lost contact over the years. Fate brought them together again when the ongoing pandemic hit, and they found themselves in a group text chain with mutual friends.
Over time the conversations among the group dwindled, leaving only the pair in constant communication. It gave Duffy the courage to drive to the actress's home for hours while explaining that he wanted to ensure their connection was the real deal.
"We haven't been apart since," the Montana native revealed in November 2020. Of their relationship, Duffy stated that he knows well enough that Rosser would have wanted him to find happiness.
He said his romance with Purl aligns with his late wife's "desires" as they are intentional about their love for each other, to make one another "happy."
Duffy stated that he grabbed the opportunity to be with the singer because he did not want to allow the chance to slip through his hands:
"I'm in an incredibly happy relationship."
The "Man from Atlantis" star admitted that he "never" believed that he would eventually fall in love with someone else again. He also never imagined that he would ever feel strongly about a romantic partner once again following the death of his spouse.