Richard Gere had a perfect "hero" father who taught him everything he knew. Although he started his family later in life, the actor did not only learn the principles but replicated them in his fatherhood journey. He remains thankful to his dad and even named his firstborn after him.
"Pretty Woman" Richard Gere may be one of the most successful Hollywood stars, but he came from an ordinary family. In a large family, the actor spent his childhood on a farm in Syracuse, NY.
His mom, Doris, was raised in Brooklyn, the same city she met her husband, Homer Gere. In 1945, the childhood lovers married and moved to North Syracuse to begin a family, which included their five kids.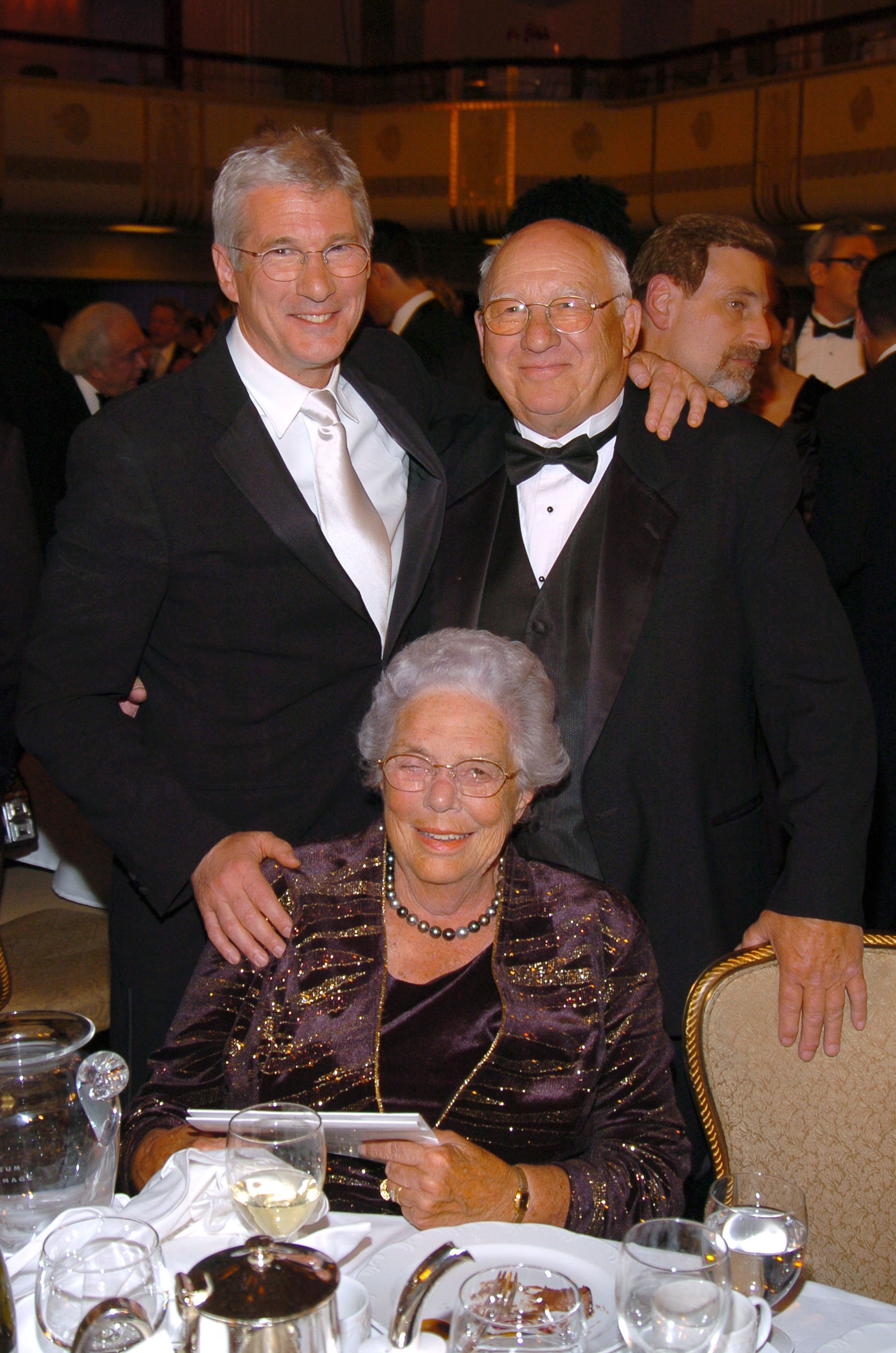 Richard Gere and mother Doris Gere during 19th Annual American Museum of the Moving Image Benefit in New York City, New York, United States. | Source: Getty Images
Despite having a large family due to their kids, Richard, Susan, Joanne, David, and Laura, the couple raised them well, instilling enduring values.
Additionally, Doris, a housewife, and Homer, an insurance salesman, did not have much money, yet they struggled to give their kids the best education.
Richard credits his parents as real-life superheroes; they equipped him with the necessary needs to foster his creativity.
According to the "Unfaithful" actor, his parents supported their inclinations; they employed teachers who nurtured their children's skills. He admitted:
"We weren't brought up with a lot of money, and the scraping it took to have an education and music teachers was an extraordinary thing."
Richard Is in Awe of His Dad
Despite not being born with a silver spoon, Richard appreciates his parents' efforts. While recalling his childhood, during honors at the 2019 City Harvest Festival Gala Tuesday, the actor applauded his dad for being a good man, a principle passed down to him.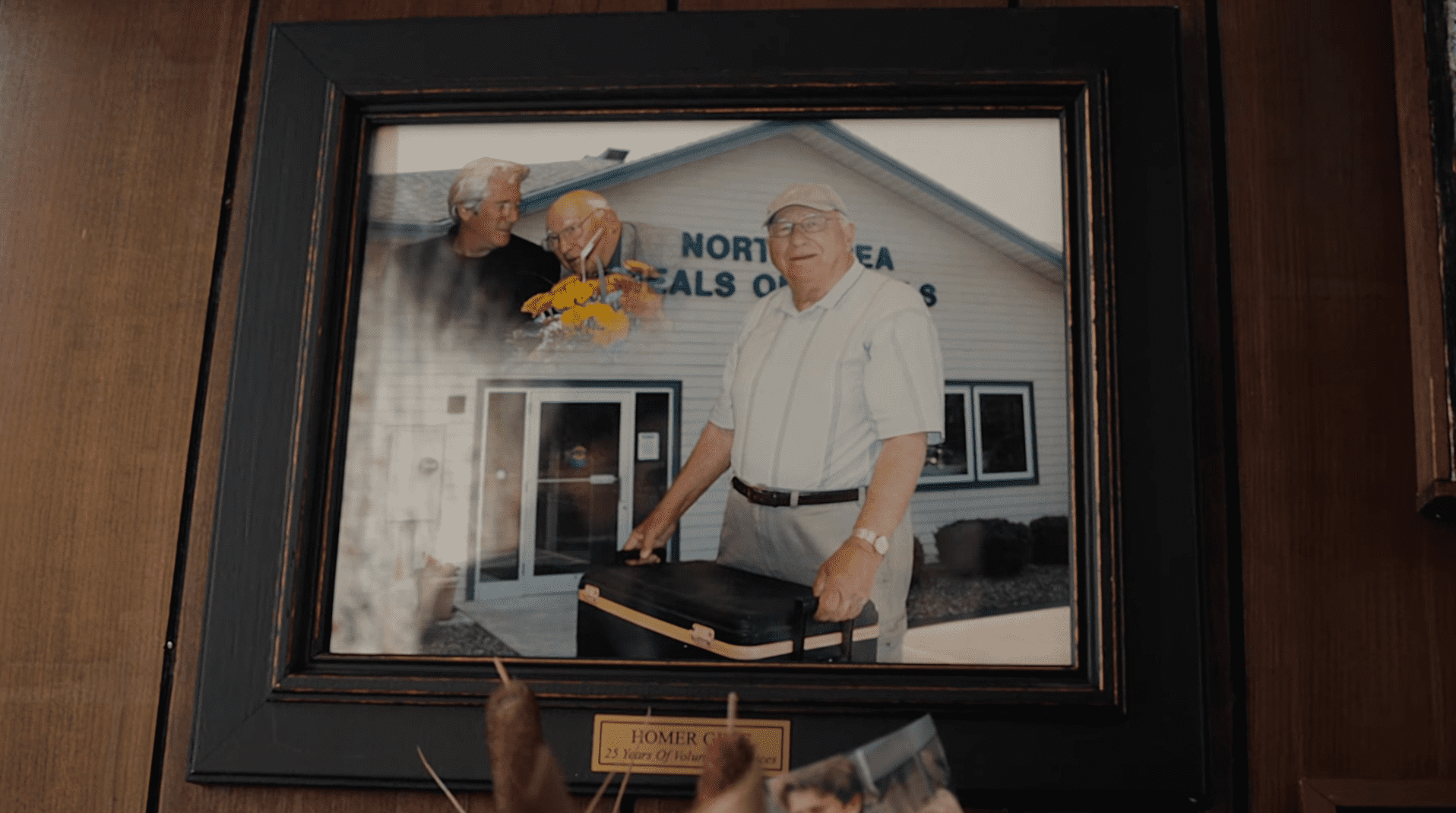 Homer Gere. | Source: Youtube.com/Meals On Wheels Central Texas
Richard explained that Homer never wanted anyone around him to suffer, even strangers. He claimed that the older Gere was primarily passionate and that he often showed up to relieve anybody, whatever the need was.
In May, Homer turned 100, and the actor staged an intimate birthday dinner in a Pasta Restaurant in their hometown.
According to the "Pretty Woman" star, whenever it concerned money, and Homer could not help out financially, he sought other means, be it a smile or a hug. But, in the back of his mind, he felt compelled to assist in any form.
The onscreen legend added that his dad launched a Meals-On-Wheels in his hometown, which he became dedicated to for the rest of his life.
He explained that Homer preferred a "cheeseball car because the trunk was the right height for him to get the meals in to take around to his neighbors, so he didn't have to bend over."
Meals-On-Wheels America is a non-profit organization that provides for thousands of communities through different programs across the country. The first of its kind was founded in the 1950s in Philadelphia.
There is a lot of volunteering, including delivering nutritious foods, friendly visits, and safety checks directed toward American seniors, facilitating independent and dignified living.
While sharing a heart-to-heart conversation with his aged father, Richard asked what inspired him to become a Meals-On-Wheels volunteer. Homer said:
"There was kind of an abandoned house, that's where we got started with Meals-On-Wheels. We kind of fill the need for people as they got older. When you can feel somebody else benefitting by your life in some way, you can't help but feel good about it, I think."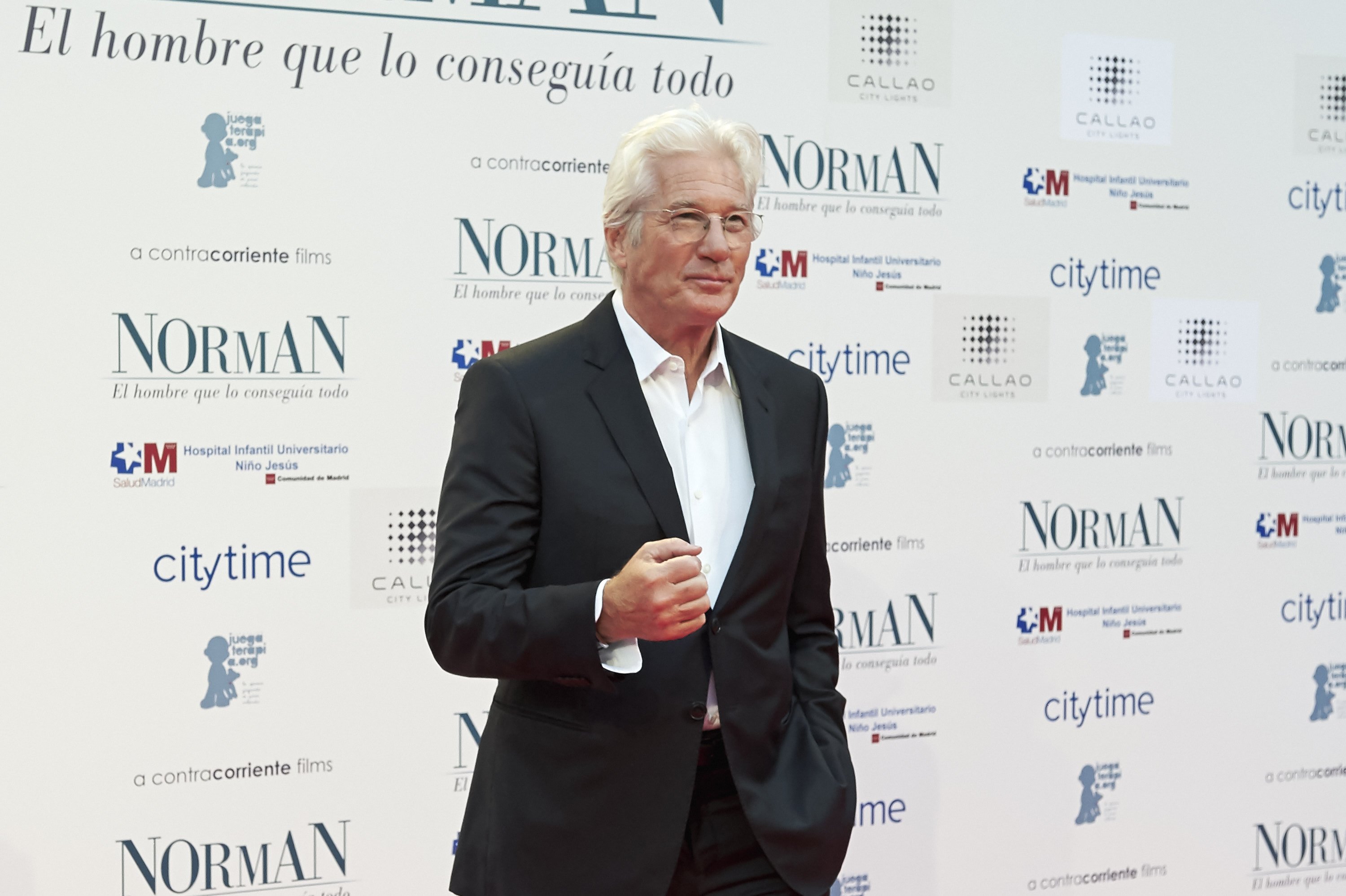 Actor Richard Gere at the 'Norman: The Moderate Rise and Tragic Fall of a New York Fixer' premiere at the Callao cinema on May 31, 2017 in Madrid, Spain. | Source: Getty Images
In response, Richard revealed that he only became a supporter of the programs because his dad inspired him. Homer set an excellent example for his son, who also longed to be a great dad. However, kids did not show up early for the actor until his 50s.
Richard's Journey to Fatherhood
Richard's first marriage to his model, Cindy Crawford, was short-lived. During his second attempt at love, he fell for the former Bond actress, Carey Lowell, who was twelve years his junior.
His age never mattered; for Richard, it was better late than never. The talented TV star, who started dating Lowell in 1996, did not share many details of their romance until their marriage.
The "Unfaithful" star gushed about their relationship, explaining that they were ready to take it a step further. Although Lowell had a daughter from a previous marriage, it did not matter to him. Richard told Dailymail:
"She's changed my life. And marriage does have a meaning. If you do it from your heart. It is a milestone for us both."
But before deciding to walk down the aisle in an intimate wedding, the couple had already welcomed a son, Homer Gere II. Richard became a father at 50 and named his firstborn after his dad.
The actor was ecstatic as he began his journey to fatherhood, it had been greatly anticipated, so when it eventually happened, he became dedicated to the course.
While speaking about his son, he mentioned that his mini-me is "the joy of my life. He loves music, is a fast runner, and is very smart. Very funny. He quickly learned irony, wonderful quality for any human being."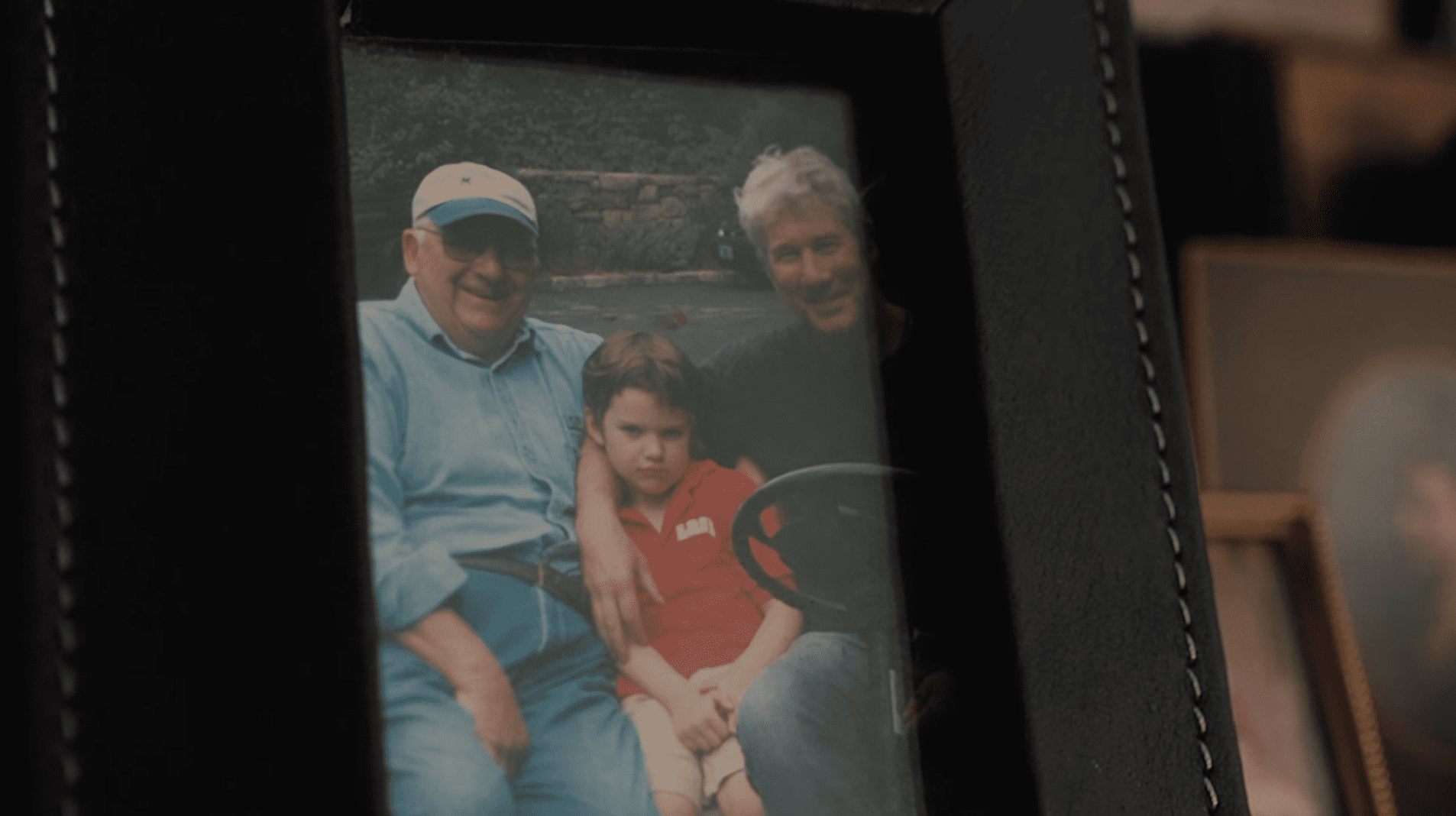 Homer Gere, Richard Gere and Homer Gere II. | Source: Youtube.com/Meals On Wheels Central Texas
Richard never tired of being a dad, but his loving marriage to Lowell soon hit the rocks after over a decade. In 2012, the former Bond girl filed for divorce, citing their difference in lifestyle as the major reason.
According to various sources, Richard craved privacy and serenity while his second wife loved partying. The insider revealed, "they have a place in Bedford [NY], and he likes it because it's quiet and he likes the solitude. She likes being in North Haven in the limelight."
The duo subscribed to equal custody of their son, but it was a brawl settling over the divorce settlement. It took four years of court visits before they finally agreed.
However, legal representatives from both sides refused to comment on the agreement. Even though his marriage did not last forever, Richard held unto his family principles.
In 2015, he explained that his son remains his priority and that if the young man does not approve a project, he refuses it. To him, "family is more important than anything."
Before the interview, Richard had already found love again, this time in the arms of a Spanish activist, Alejandra Silva.
Moving forward, the pair expanded their family. In 2019, the actor welcomed baby number two, a second son named Alexander. The following year, another son joined the sweet family.
Richard Is Still a Sweet Son
Despite the various stages he has gone through in life, including marriages and fatherhood, as well as dedication to his family, Richard remains loyal to his dad, Homer.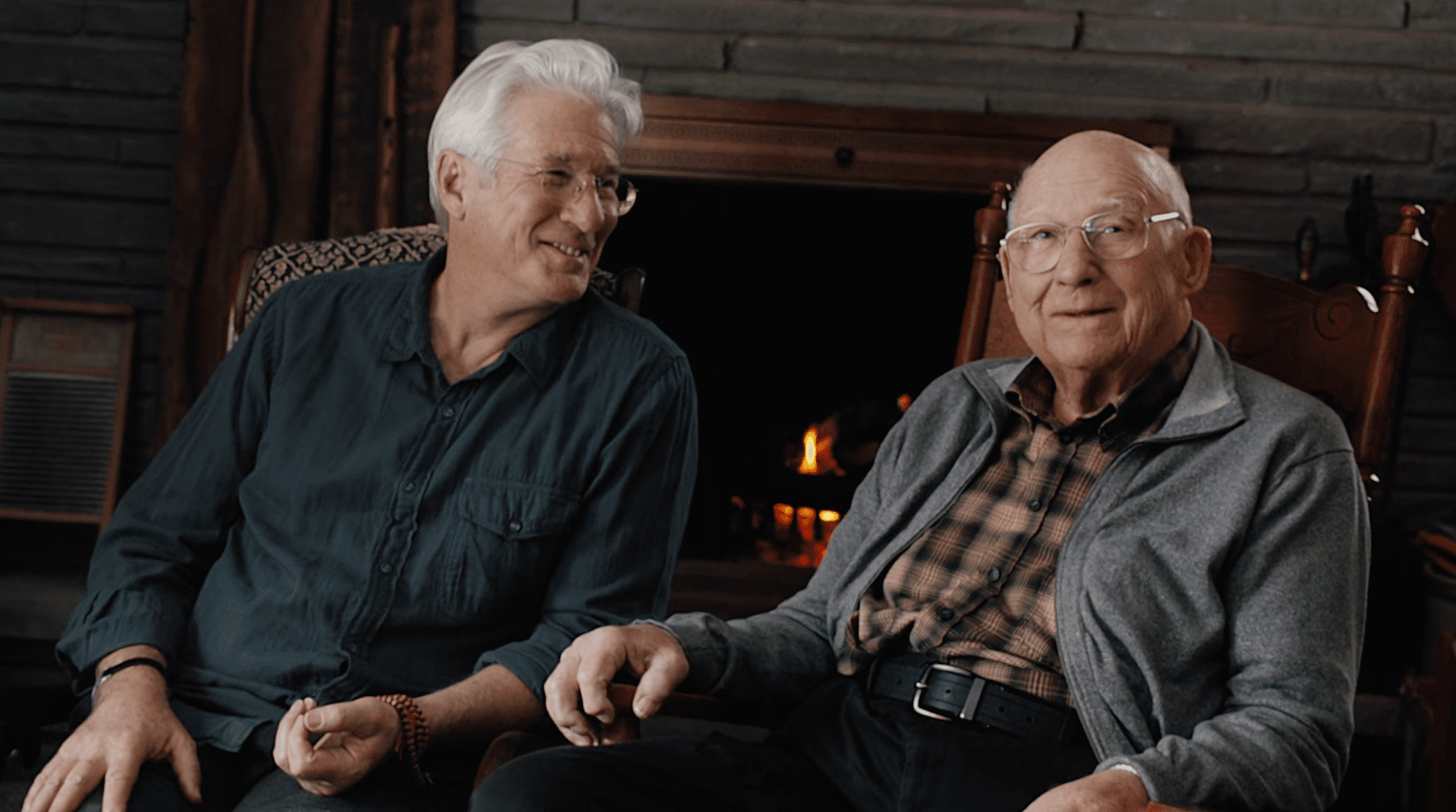 Richard Gere and his father Homer Gere. | Source: Youtube.com/Meals On Wheels Central Texas
Throughout the years, he considered him an "idol" and often spent time driving around and visiting people while supporting the patriarch's Meals-On-Deals programs. In 2010, the acting legend said:
"He has always been my hero."
Homer continues to show his passion for helping people, despite his age. Also, he never allowed his loneliness to stop his drive for compassion; Doris died at age 91 in North Syracuse, making her husband a widower.
Indeed, Richard is the son many would wish for. He has remained glued to his dad, helping and supporting him in any way while celebrating him simultaneously.

In May 2022, Homer turned 100, and the actor staged an intimate birthday dinner in a Pasta Restaurant in their hometown.
The duo spent the evening with other well-wishers who appeared excited to mark such a milestone with the Meals-On-Deals volunteer. Richard's bond with his dad proves how much the actor respects the elderly's sacrifices and commitment.