Actor Richard Thomas has been in the movie industry for over six decades, and among the many film projects that he took on, "The Waltons" stands out as one that resonates most with his real life.Thomas played the eldest of seven children in the series "The Waltons." He is now in his 70s and is living a full life with the family he has built with his wife.
Many years after "The Waltons" ended, Thomas relived the show through his real-life family. He has been married twice. Once to Alma Gonzales from 1975 to 1993 and then to Georgina Bischoff from 1994 to present.He seems to have built his life in a way that is eerily similar to the one he lived on-screen while "The Waltons" was in production, yet he says he did not expect his life to turn out this way.
Inside Richard Thomas' Family
Thomas played the eldest of seven children in the 1970s series and like life imitating art, the actor is a proud father of seven children from two women.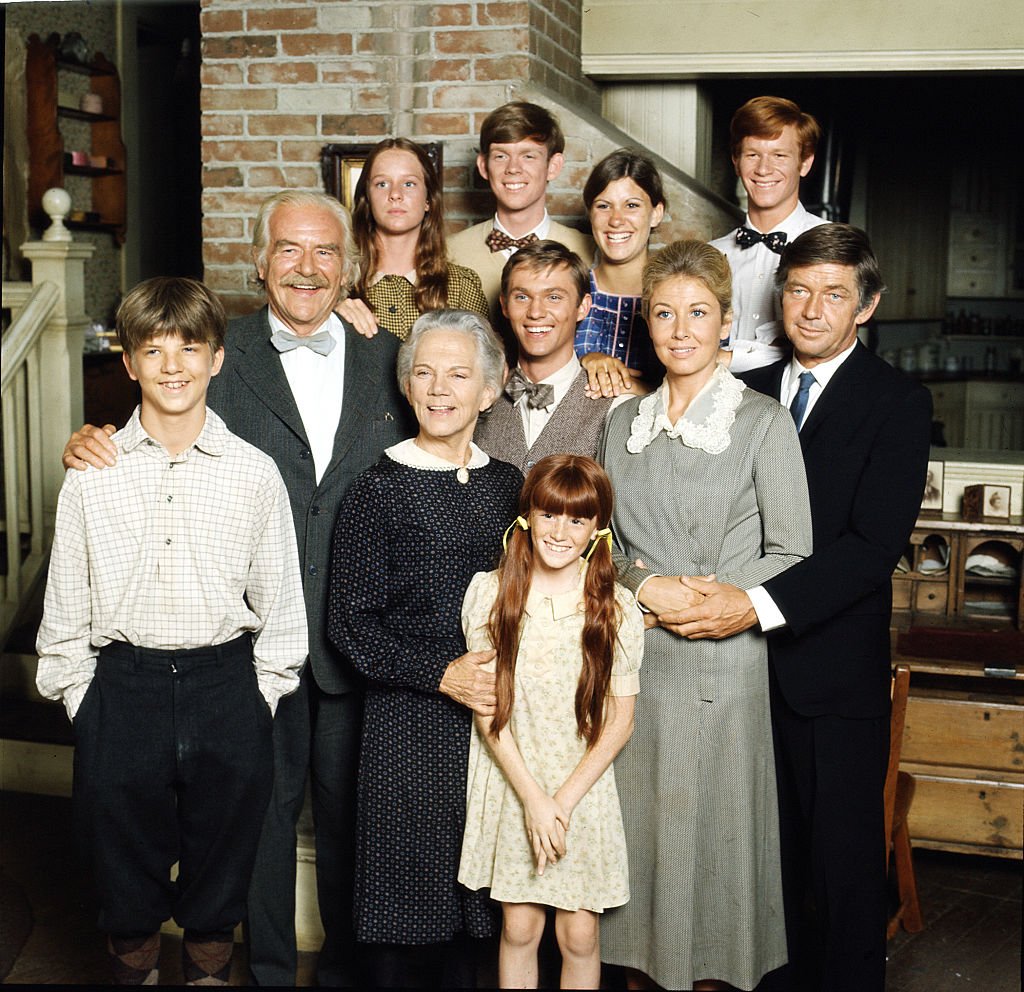 A portrait of the cast of "The Waltons" on January 1, 1977. | Photo: Getty Images
His first marriage was with Alma Gonzales and together they welcomed four children. After his divorce from Gonzales in 1993, he got married again to Georgiana Bischoff.
He has been married to his second wife, Bischoff since 1994 and the pair are parents to seven children in their blended family and many grandkids. All of the kids are grown with the oldest in his mid-20s.
Speaking about raising his kids, Thomas noted it was not easy blending their seven kids. He shared that it caused tension between him and Bischoff but they managed to pull through.
in 2021, he made a rare comment about his children. The actor has seven children from his various relationships and said that he didn't plan it, but he thought that seven might be his lucky number.
The movie star was filming in New York, but he had to drop everything for the sake of his girls.
The Unexpected Birth of His Triplet Daughters
Thomas welcomed his triplets in 1981, but their birth came as a surprise, almost shocking. This is because the actor and his then-wife, Gonzales, were confident that they would have twins.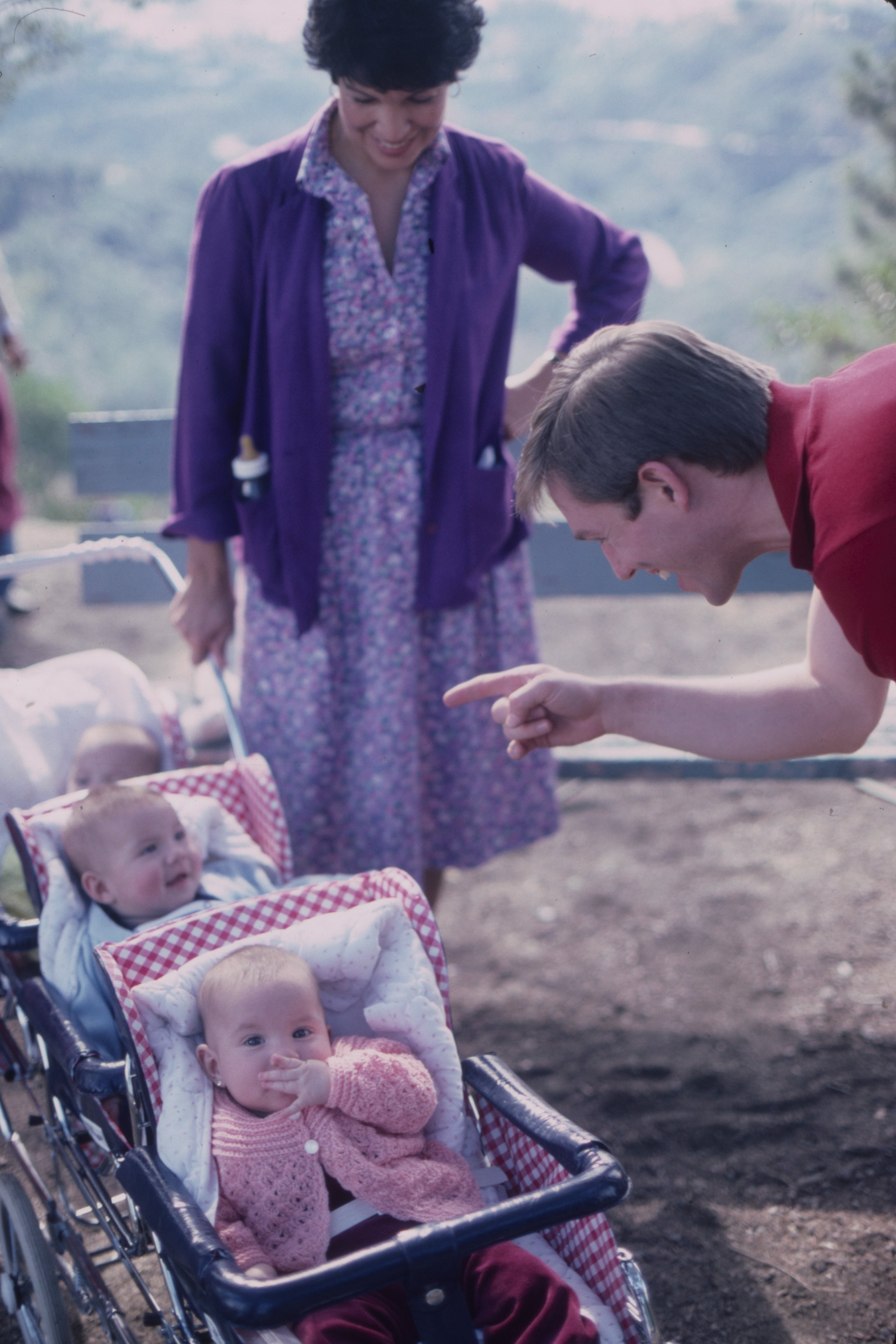 Richard Thomas and his children appearing on Walt Disney Television via Getty Images special 'Pavarotti & Friends', March 29, 1982 | Source: Getty Images
Twins ran in both sides of their family, and when Gonzales did her sonogram at the third and seventh months, the doctors confirmed the babies were twins.
However, they were in for a surprise during delivery. Thomas once recalled being called by his wife, who only had a few words, indicating that the babies were three.
At the time, the "A Walton Easter" actor was away from home. The movie star was filming in New York, but he had to drop everything for the sake of his girls.
He informed his stage manager and headed off to where his wife was birthing. The doctors performed a cesarean section and successfully gave birth to the triplet girls.
After the girls' births, they were given the monikers John Girl I, John Girl II, and John Girl III by fans until Thomas announced their beautiful names which were gleaned from the family.
Richard opened up on how his oldest son, Richard Jr, who was five at the time, fawned over his sisters. The TV star relayed that the young boy initially disliked the idea of a sibling.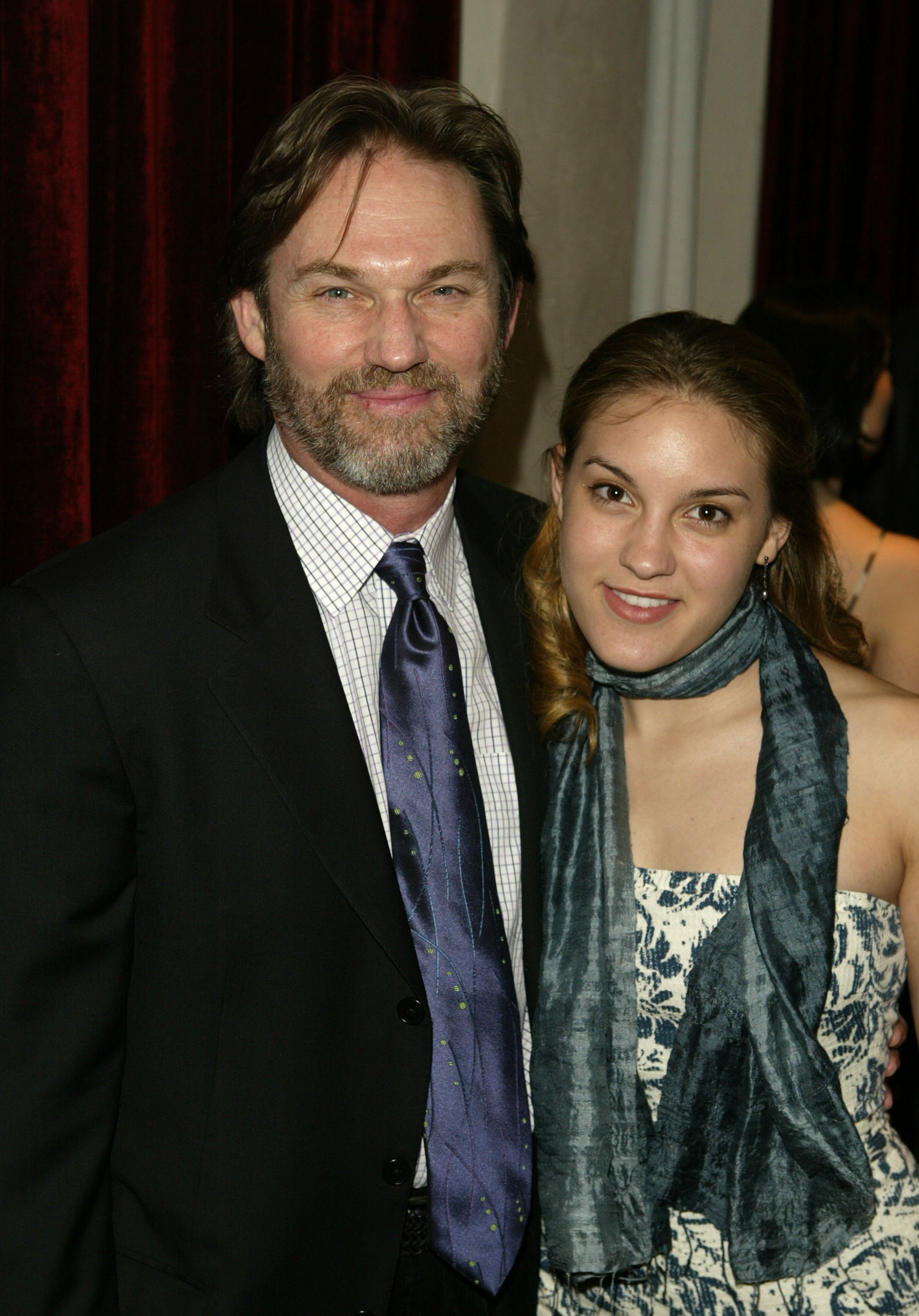 Richard Thomas and daughter Kendra Thomas attend the19th Annual Lucille Lortel Awards for outstanding achievement off Broadway May 3, 2004 at the Minetta Lane Thearter in New York City | Source: Getty Images
At the time, Richard also mentioned how he had to leave New York in a hurry while filing "Fifth of July." He was said to be out of the show for one month.
Thomas' Life after Becoming a Dad of Seven
Although Thomas didn't plan on creating a family that looked very much like the one he had on-screen, he is grateful for the ways things turned out for him.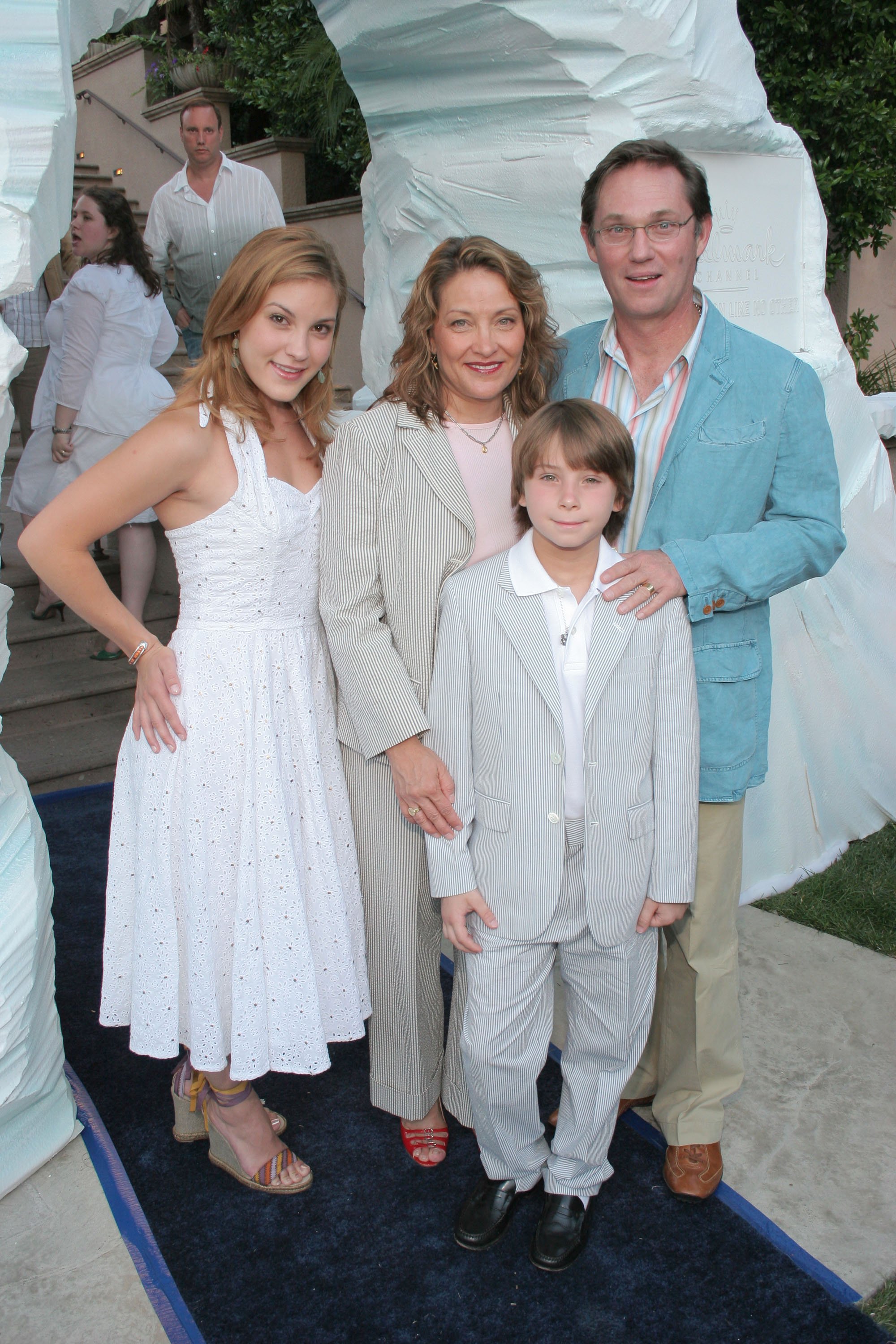 Richard Thomas and Family at the Hallmark Channel TCA Party 2006 | Source: Getty Images
Thomas once joked that he felt like he was living in a nursery home after his wife gave birth to triplets, and said there was no way to prepare for the reality of it.
However, he was never prepared to leave his family. He said if he was to be hired for another role, people would have to know that he and his family were a unit so they would be coming with him.
He said that when his career began, people would ask him all about his interests and how work was going for him, but when he had children, the focus shifted onto them and his wife, with people only asking about him when they knew his family was okay.