Robe Lowe lived out his wild, roaring twenties while making hit movies and TV shows. But he reached a turning point when he lost someone close to him. Now he's 32 years sober and 31 years happily married and could not be happier with his life.
Rob Lowe gained prominence in the acting scene with the movie "St Elmo's Fire" and "About Last Night" The actor immediately became one of Hollywood's dreamboats, and viewers got to see more of him in the TV shows "The West Wing," "The Grinder," and "Code Black."
His role in "The Grinder" earned him a Golden Globe nomination, and his part in "Brothers and Sisters" is on the list of some of his most successful roles.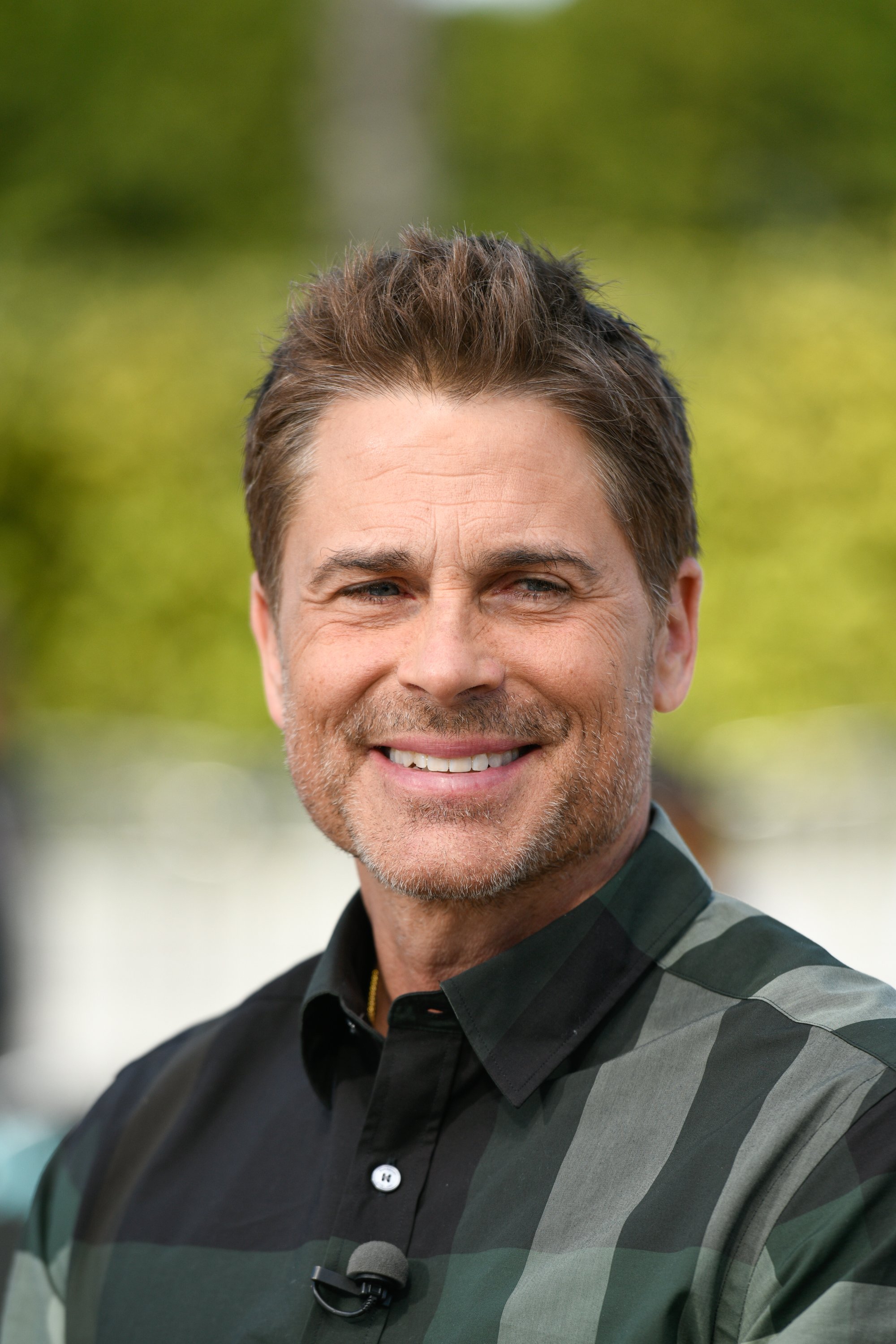 Rob Lowe in California 2019. | Source: Getty Images
Lowe was born in Charlottesville, Virginia, in 1964. His father, Chuck, was a trial lawyer, and his mother, Barbara, was a retired teacher. He started acting at age 15, but his exponential fame came with a few challenges.
Growing Up in Hollywood
When Chuck and Barbara divorced, Lowe lived with his mother, who eventually re-married, but her second union also did not last, which meant she had to move a lot.
Lowe found a way to grapple with the instability that came with his mother's consecutive divorces by escaping into his acting career.
The actor said he did not want to be present in his life; instead, he focused on all the fantasies and scenarios he had built in his head, and acting was naturally the easy way to live them out.
Though it made Lowe a good actor, he was too young to be separated from his reality like that, but it was how he navigated his life.
Getting into the entertainment industry early meant that Lowe also got to live out his dreams at a young age too. The actor had ticked off one of his proudest moments with the coming-of-age movie "The Outsiders," where he starred alongside legends like Emilio Estevez, Tom Cruise, and Matt Dillon.
However, that also gave him a glimpse of the work, hard play, hard lifestyle that quickly sucked up many young actors in Hollywood, and Lowe was no different.
As much as he was getting more roles, he partied just as much; the actor even admitted that his life mimicked his "St Elmos's" character. "I became so identified with it — the wild, fun, rock and roll, quasi-debauched with the heart of gold [guy]: that's my early twenties in a nutshell," Lowe said.
Lowe's fast-growing fame might have had its lows, but it also had highs. In high school, the actor feared that he would not have a date to prom, but in just a few months, he said he had people stealing his underwear, so it's evident his prom date selection was extensive.
However, Lowe's life took a turn in 1990 when he was 26 years old. The actor came home one day and realized he had missed several calls from his mother. After he listened to her voice messages, he found out his grandmother had died.
Lowe's mother had begged him to pick up his phone, which made the loss even heavier. The "Bad Influence" star admitted that his first thought was to drink alcohol to fall asleep and deal with his emotions in the morning.
But at that exact moment, Lowe realized his unhealthy coping mechanisms and his relationship with alcohol. So, he took the initiative to improve his life and went into rehab 48 hours later.

The same year Lowe changed his life, he found even more motivation from the growing connection between him and Sheryl Berkoff, a then make-up artist and now jewelry designer and owner of Sheryl Lowe Jewelry.
Something about Berkoff made Lowe certain she would be the person he could do life with. The two had worked together when the actor was working on "Bad Influence," and he knew that the only thing that would come between them was his alcohol abuse, so he was going to ensure it did not happen.
The couple tied the knot in 1991. Lowe was glad he had lived out his wild, fast-paced lifestyle before meeting Sheryl because now he enjoys his fulfilling and calmer married life.
From Teenage Idol to Family Man
Lowe now has different interests from his 20s, like being a Little League coach, making hot lunches on a random Wednesday, reading books, and curving pumpkins on Halloween.
In 2022, Lowe celebrated 32 years of sobriety and said they had been the best years of his life. Until he turned 26, the actor was all about his career, but after that, he focused more on his spirituality, family, sobriety, and his marriage of 31 years.

Lowe kept his promise and did not let anything come between him and Berkoff, and over three decades later, he said the secret to a long-lasting relationship is to marry your best friend.
He said he and his wife are always on the same page, whether it's their finances or how to raise their children; they are always in agreement, which makes their marriage easy.
When the couple celebrated their 31st wedding anniversary, Lowe shared a sweet post on Instagram. He expressed gratitude for the love he shared with his wife and said she was still as funny as when they met. "Partners for life," wrote the actor.
Berkoff and Lowe also have two sons together, John and Mathew. The 58-year-old star shared a picture of him and his son on the boat as they posed shirtless.
John even praised his father for how he turned his life around. Seeing him be a family man that cares about being a good father and husband while being fun and kind makes John strive for the same resilience.
Lowe also shared a beautiful and cozy picture of him and his wife, and fans we in awe of how young the couple looked. Fans praised Lowe, 58, and Sheryl, 61, for graciously aging and looking hot as ever.