Any movie with the name Ron Howard attached to it gains international attention. The director, producer, writer and actor is a heavy-hitter in Hollywood.
He was born into a showbiz family so you could say he had all the right connections to break into Hollywood at a young age but it takes talent to make it to the level this Oklahoma-born star has reached.
The father of four who started out at 6 years old playing Opie Taylor in "The Andy Griffith Show" went on to become one of the greatest directors of our time.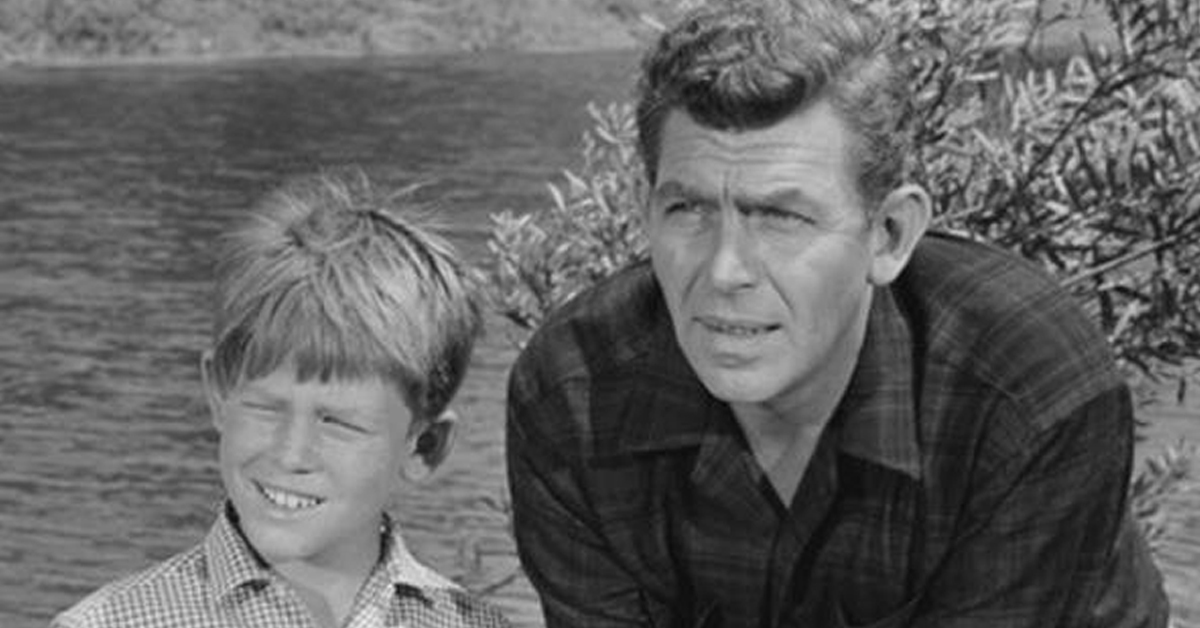 Ron Howard once explained why Opie's attitude changed after the first season of The Andy Griffith Show – Jesus Daily
There are countless cases of child actors who you never hear of again once they reach a certain age but this hardworking man went on to appear in coming-of-age movie American Graffiti which achieved widespread acclaim and became one of the most profitable films in history.
The following year he landed the role for which most of us remember him for: the wholesome Richie Cunningham in the sitcom "Happy Days."
Born in Oklahoma, the family moved to California when he was 4 years old. His mother, Jean Speegle Howard, was an actress and his father, Rance Howard, was an actor, director, and writer.

While starring in the long-running show "Happy Days" Ron became more interested in what goes on behind the scenes and made his directing debut in 1977 with low-budget comedy/action film Grand Theft Auto.
His big directing break came in 1982, with the movie Night Shift, featuring Michael Keaton, Shelley Long, and Henry Winkler. Since then he has directed major movies such as Splash, Cocoon, Apollo 13, How the Grinch Stole Christmas, A Beautiful Mind (for which he won the Academy Award for Best Director), Cinderella Man, and The Da Vinci Code.

In an interview with Arts and Culture, Tom Hanks, who has starred in numerous movies directed by Ron Howard, said the 66-year-old director was more like an "older brother."
Ron Howard Is Directing Star Wars And The Internet Is Having An Arrested Development Field Day – CINEMABLEND
Cinema Blend
"Usually when you meet ­directors they're older, they wear a suit and they talk all high ­falutin' and things," he said. "But Ron was a guy who looked like my older brother, going: 'What do you think of this? What do you think of that?' I knew we'd work well together straight away."
Howard is not just responsible for getting his own work off the ground but as co-chairman of his own production company Imagine Entertainment, hit shows including 24, Felicity, and Arrested Development, which he narrated, have got off the ground to become huge hits.

So far, Howard has won two Academy Awards for Best Director and Best Picture for A Beautiful Mind, four Emmys, a Grammy and two Golden Globe awards from his over 100 nominations.
Outside of his impressive professional career Howard has been married to actress Cheryl Alley for over 40 years and the couple have four children.
In honor of his parents Howard recently launched a drama scholarship for rural students from all over the U.S. at the University of Oklahoma.
His parents, who were both from rural communities in the state and both studied drama at the college, helped to "change their lives as well as the course of our family history," Howard said in a statement.