Ron Perlman met and married a woman he called the "most beautiful girl in the world." Together, they had two cute kids whom Perlman dotes over. The actor, who calls himself an "old man" around his son and grandchild, built a strong relationship with his children and is now doing the same as a grandfather.
True beauty captivates. Nobody knows this better than Ron Perlman, 72, who became a grandfather in 2022. In his younger years, Perlman fell in love with a woman whose beauty dazzled him greatly when she visited a store he was working at.
The day they first met, it had been autumn, and the woman was visiting the store with her friend. Perlman thought her friend looked great, but the lady who had his attention from the get-go was the lady.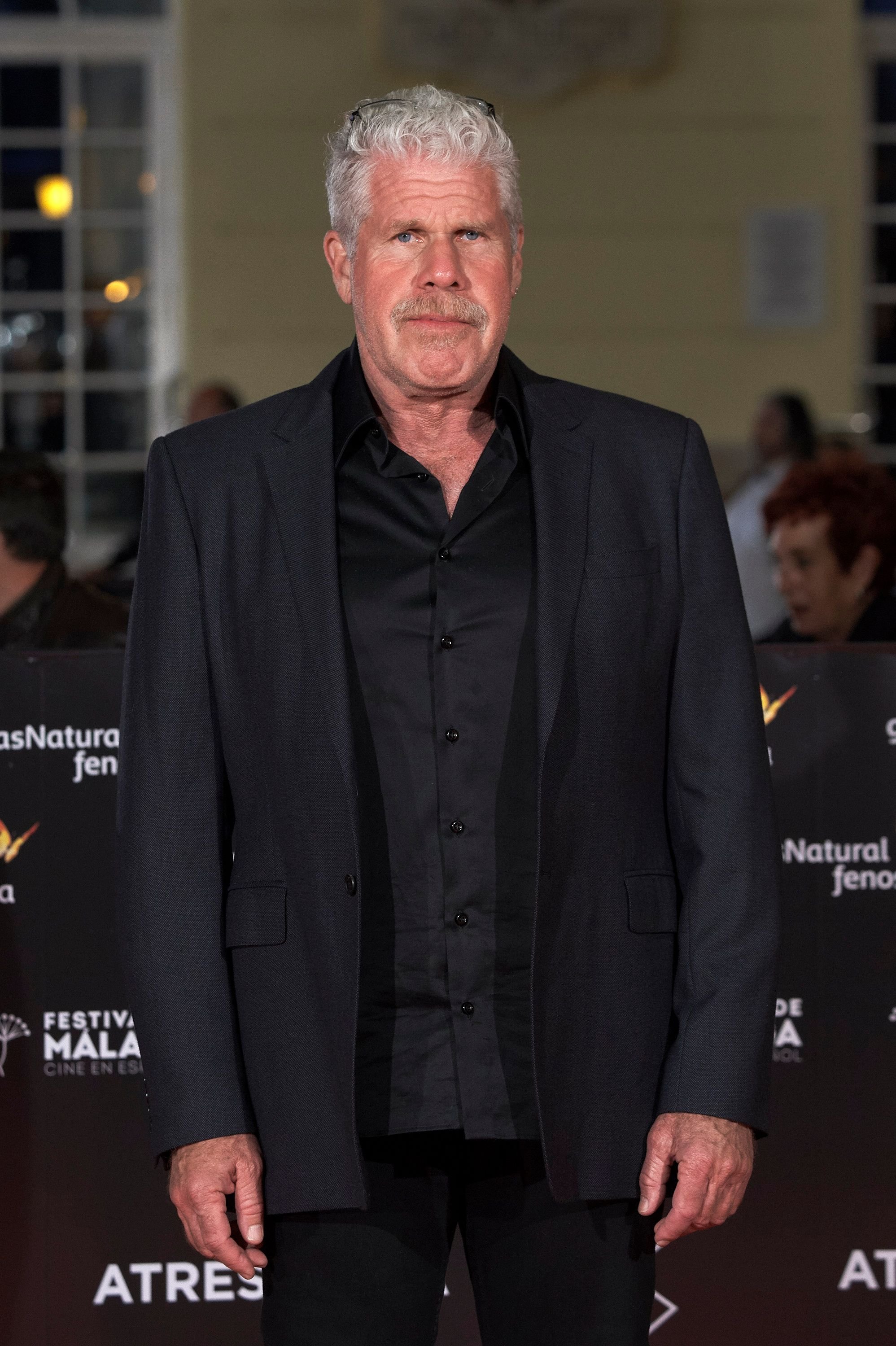 Ron Perlman attends 'No Dormiras' premiere at the Cervantes Theater on April 15, 2018 in Malaga, Spain. | Source: Getty Images
He described her as "hamina, hamina attractive," and before he realized what he was doing, he plastered on his best smile and turned on his charm even though it did not completely hide his eagerness to talk to her.
He walked over to the ladies and asked them if they needed any help but the lady, who had unknowingly stolen his heart, said they were just looking around. It was what Perlman described as a "coquettish" but "standard" answer.
Not that it deterred the young Perlman; he kept making awkward small talk for some minutes until the lady's eyes locked on his favorite pair of earrings.
He told her what it would cost, and she bought them. He thought that would be all, but just as the ladies were leaving, the woman he was enamored with looked back, almost as an afterthought, and asked if they were hiring workers.
Perlman asked if she was the one interested in the job, and she told him she was, but only part-time. Now, the store belonged to Perlman's friend, Burton, and he was the lowest-ranked employee working there, but none of that mattered to him as he asked her how quickly she could start.
She told him that it could be anytime with a heartstopping half smile that went straight to Perlman's heart. He told her to begin the next day, gave her a time to which she agreed, and then left.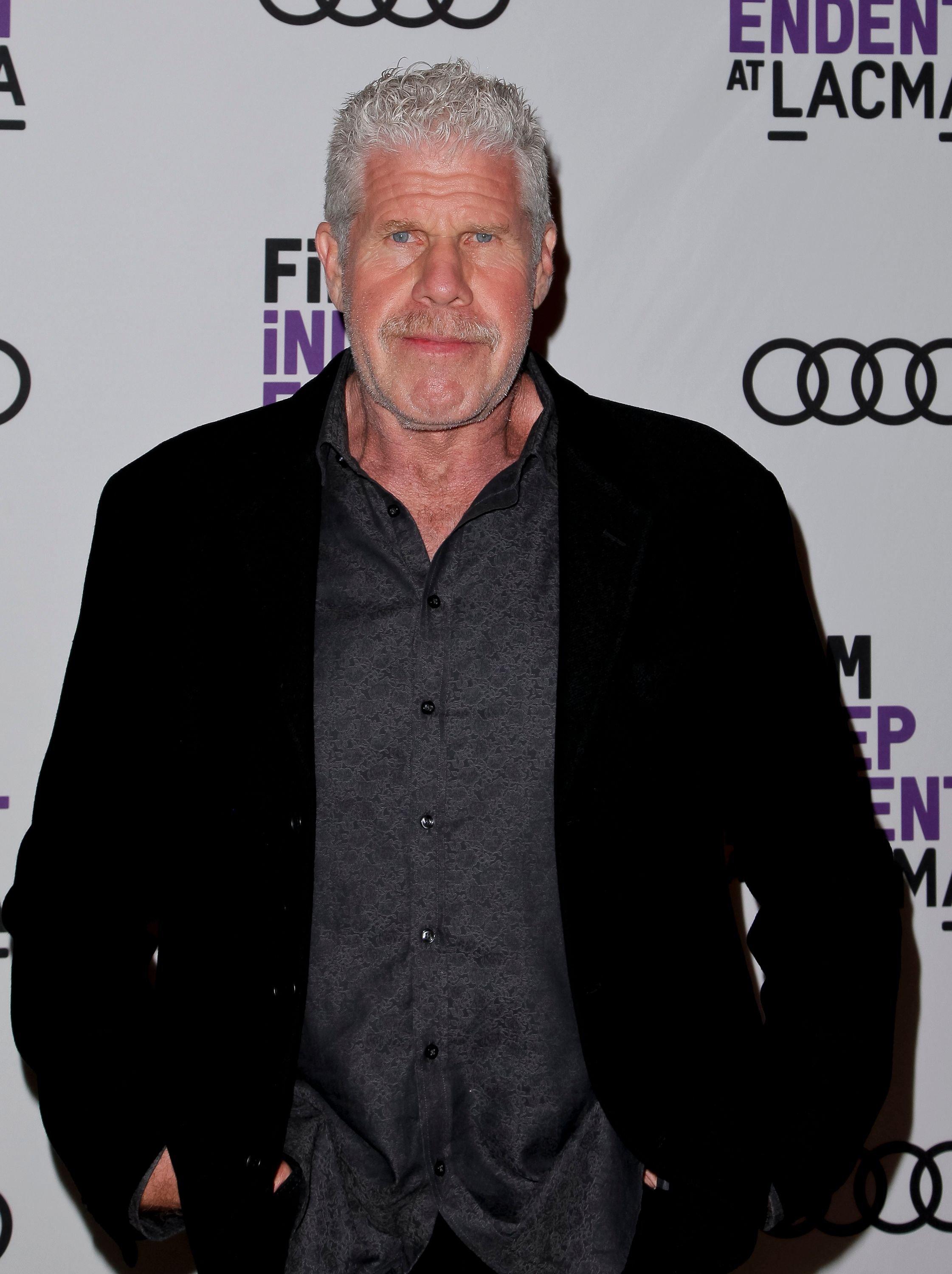 Ron Perlman attends the screening of 'StartUp' at Bing Theater At LACMA on September 28, 2017 in Los Angeles, California. | Source: Getty Images
It made him happy, but the feeling was quickly replaced with soberness as he remembered he did not own the store or have any rights to hire anyone. He immediately turned to Burton, who was staring at him like he was crazy.
Fortunately, Burton had a heart of gold, and he told Perlman he would let the ruse go on for a day, after which he would fire her. The next morning, she came around; that was how their story began. The first day passed, but Burton let the ruse go on, and that's how the lady became a part-time worker.
The talented actor welcomed his grandchild just three years after he played the grandfather in the series "Splitting Up Together."
She worked there with Perlman for four months before he could work up the courage to ask her out on a date around valentine's day. She agreed, and that is how Perlman started a relationship with the woman he thought was the most "beautiful girl in the world."
Her name is Opal Stone, and their relationship lasted for many years; however, the pair have now gone their separate ways, and he has fallen in love with another equally gorgeous woman named Allison Dunbar. He requested a change in his status because he got engaged to Dunbar and wanted to marry her.
He Played Grandpa Three Years before He Became One
Perlman was born to parents who experienced the great depression. When he started attempting to scratch out a living as an entertainer, his father was wary about what it would mean for him financially, as there did not seem to be much financial security attached to the job.
One day, he and the rest of their family went to watch Perlman perform in a college play. The next day, the man returned to watch him perform again, and then on their way home, the dutiful father pulled over to talk to his son. He said:
"I just came back last night to see if what I saw the night before was an illusion or whether it was reality… I think you got to do this… I think you got to be an actor."
Perlman has stated in the past that he sees a connection between himself, his late father, and his children, daughter Blake and son Brandon. He also believes that his father would be proud of his grandkids and has shared this on his Facebook page.
Perlman is famous for playing intimidating characters in movies; however, in reality, he is all cuddly on the inside. He shares a great bond with his kids and is known for his heart-melting tributes to them, especially when celebrating their milestones.
In 2020 when Brandon was celebrating his birthday, he wrote on Instagram that he could not have gotten a better son if he had sent God a written letter of all he wanted in a son. In his words:
"I still couldn't have gotten anything as beautiful as the one God gave me."
In 2017, he praised his daughter and claimed that he would always be her "1st love," hinting at their remarkable relationship. Perlman's bond with his kids has remained strong even though he got a divorce from their mom, Opal Stone, with whom he shares Brandon, Blake, and a grandchild named Benicio, in 2020.
It is quite curious that the talented actor, now married to Dunbar, welcomed the grandchild just three years after he played the grandfather in the series "Splitting Up Together."
He Enjoys Being a Granddad
Since the birth of his grandchild, Perlman has transformed into a doting grandpa, and his Instagram page reflects this. A few months ago, he joined his son Brandon and little Benicio, whom he calls Benny, on a trip to Lake Como in Italy and shared a picture from the experience.
He has grown fond of sharing pictures of his little grandchild accompanied by fun and heartwarming captions that reveal his pride in his family.
Towards the end of November 2022, he shared a montage of pictures that captured his family and called them a "giant love tribe." In all the shots he shares, the actor always looks happy while carrying out his babysitting duties.
He is now 72, but even though he calls himself an old man around his son and grandson, he still feels young at heart and full of energy. Fans can't wait for him to welcome more grandkids while watching as his relationship with little Benny evolves.