Famous for how he impacted the American music landscape, Ronnie Milsap has come through many trials and tribulations to reach the stage he's at in his life. He is now celebrating his 80th year on earth.
Milsap survived the deaths of his son and his wife, to whom he was devoted for 54 years until her death. He now finds joy in spending time with his grandchildren, who are reminders of his lost child.
Ronnie Milsap celebrated his 80th birthday yesterday, January 16, 2023. He is now the same age as his wife was when she passed away in 2021. Milsap and his late wife, Joyce, met in 1960 when they attended the same dinner party.
Milsap, a blind man, described their first meeting as "love at first sound." Their bond quickly developed, and they married soon after their first meeting. Joyce is said to have encouraged her husband throughout his career.
Milsap revealed it was her idea for them to move to Nashville in 1972 in pursuit of a better music career for Milsap. She also judged the songs sent to him and told him whether or not they were winners.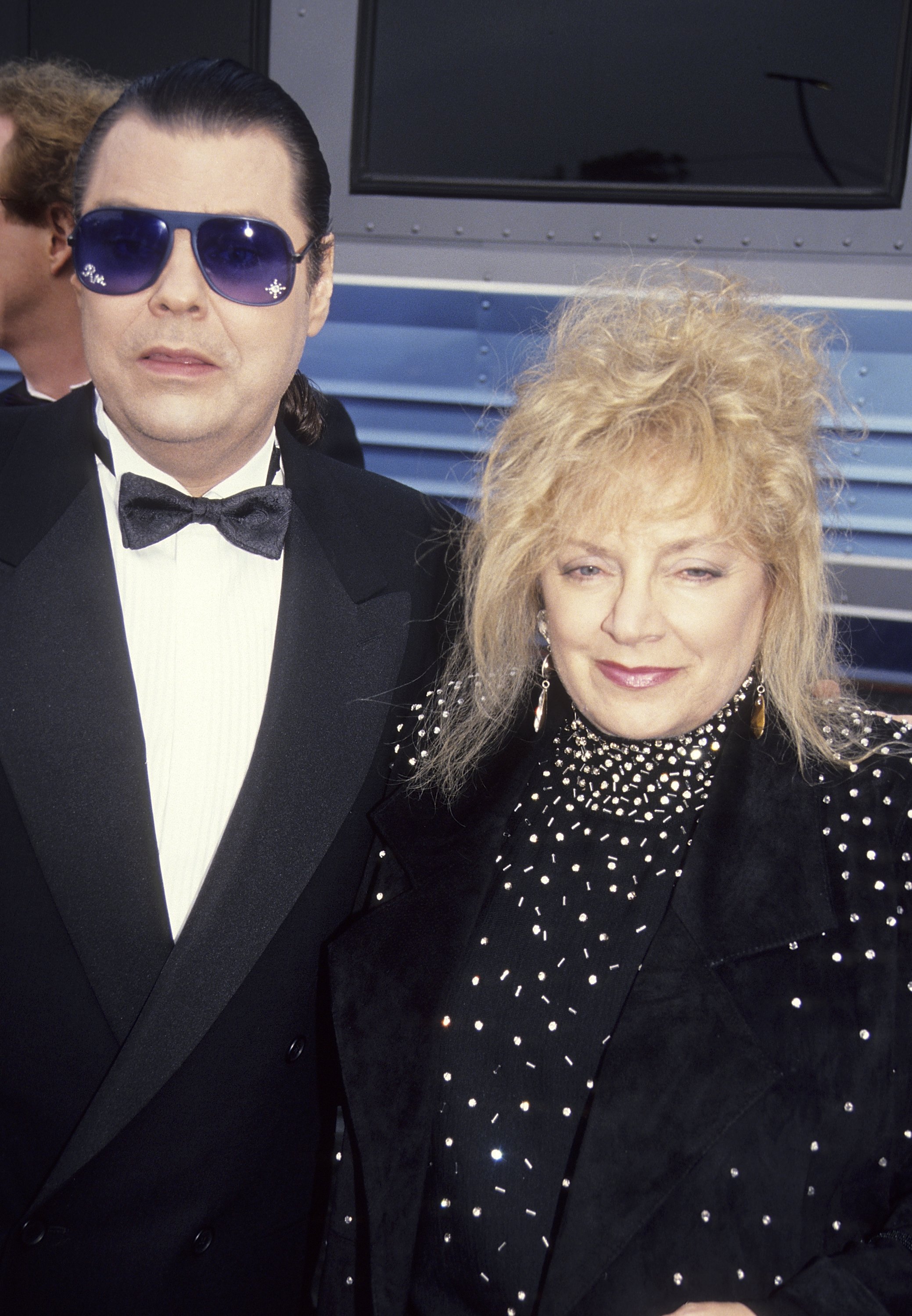 Ronnie Milsap and wife Francis Joyce Reeves attend the 26th Annual Academy of Country Music Awards on April 24, 1991 at Universal Amphitheatre in Universal City, California | Source: Getty Images
Joyce was also the inspiration behind many of the singer's greatest hits, like "Smokey Mountain Rain" and "Show Her." Later in his career, Milsap was inducted into the Country Music Hall of Fame. He mused:
"It's always been a dream to be in the Country Music Hall of Fame. That's the highest honor they can bestow. Joycie has been with me through all of this. She's seen me through."
Sadly, Joyce could not be with her husband when he was inducted because she was battling leukemia at the time. Seven years later, Joyce passed away at 81, and Milsap shared the official statement confirming the news.
He said that she was the music behind all of his songs and had seen him through many difficult times in his life. He reminisced on their time together, admitting that what he put into his songs couldn't describe his wife.
He then said she was a wonderful wife and mother to their only son. He also said she was an ecstatically happy grandmother to the couple's son's children. Milsap then said how much he loved and would miss his wife.
Ronnie Milsap and His Wife of 54 Years Lost Their Only Son
Milsap and Joyce's son, Todd, was 49 when he passed away. Before that, he worked with his father on his musical projects. Todd was found unresponsive on his houseboat in Four Corners Marina, Nashville, by his son.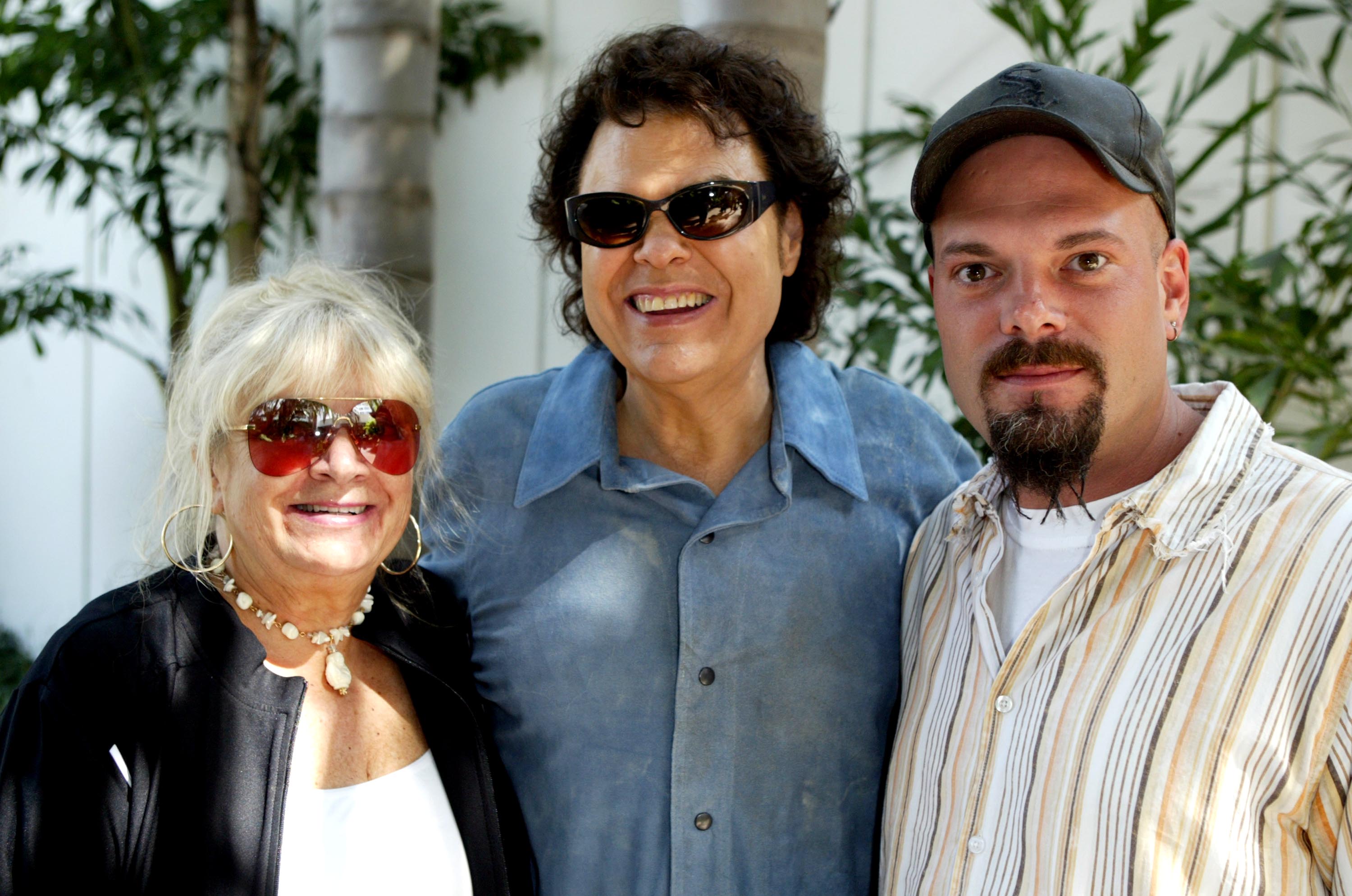 Ronnie Milsap (C) his wife Joyce and son Todd attend rehearsals for the Ray Charles tribute evening held at the Beverly Hilton Hotel September 29, 2004 in Beverly Hills, California | Source: Getty Images
Todd's son went looking for his father because he had not heard from him for two days. He found him dead, and authorities said that his death appeared to be medically related, but nothing further was said. Talking about the loss, Milsap reflected:
"Our son, Todd, was a force of joy, life, creativity, and giving from the moment he was born."
Milsap mentioned that his son made an enormous impact on everyone that met him, and he would not wish a child's death on anyone else. Todd was survived by his three children, their mothers, and his parents.
After the statement Milsap released, he asked that fans and friends keep Todd's children and he and his wife in their prayers during their difficult grieving period. Todd passed away in 2019, two years before his mother.
Ronnie Milsap Is "So Crazy" about His Three Grandchildren
Todd's three children are daughters Kye and Mya and son Wyler. Milsap and his wife enjoyed the children together, and Milsap mentioned that the children enjoyed their grandparents just as much.

Milsap shared that his grandchildren spent two to three days a week at his and Joyce's house when they were younger. He said he didn't know if any of his grandchildren would end up in the music industry, but Mya sang, and all his grandchildren were creative and intelligent.
Joyce and Milsap often talked about their grandchildren, how much they loved them, and what they did for them. Milsap, once admitted:
"We are so crazy about our grandchildren. We're fanatics … When it comes to our grandkids, we spoil them, we love them, and we're thankful for them."
He also confessed that he and Joyce did not discipline their children apart from breaking up sibling arguments. Their idea was that they would go home to their mothers and would be disciplined there.