Samuel L. Jackson and LaTanya Richardson met while they were both college students. After years of courtship which eventually led to a marriage and a daughter, the pair vowed always to stay together no matter what, and they have done so for decades now.Samuel L. Jackson met LaTanya Richardson in the 60s while he was a student at Morehouse College, and she was enrolled at Spelman College, both in Atlanta.
Jackson had attended Morehouse to study Marine Biology. Still, after joining a theatre club for extra credit, he fell in love with the stage and switched his major to drama. Jackson often went to Spelman to act in plays; this was how he met Richardson, who was majoring in theatre.
The pair connected while they both starred in a drama program and started dating afterward. Atlanta, at the time, served as the city where most African-Americans demanded racial justice, and Jackson was one of those who took part.
Jackson graduated in 1972, and the duo courted for a long time and even dated other people during that time. In 1976, the duo moved to New York to pursue acting careers. Eventually, when Richardson had to choose who to marry, a rich boy or a smart boy, she chose Jackson. She noted:
"I married the smart boy."

After the birth of their first child, daughter Zoe, the actress stopped regularly working because she and her husband had vowed to be an intact revolutionary family. However, it was a very difficult time for Jackson.
How Did Richardson Listen to God Not to Leave Jackson?
Although Jackson and Richardson have remained married for years, the pair have also gone through many struggles together. During the early stages of their marriage, Jackson became addicted to drugs and was not emotionally present for his family.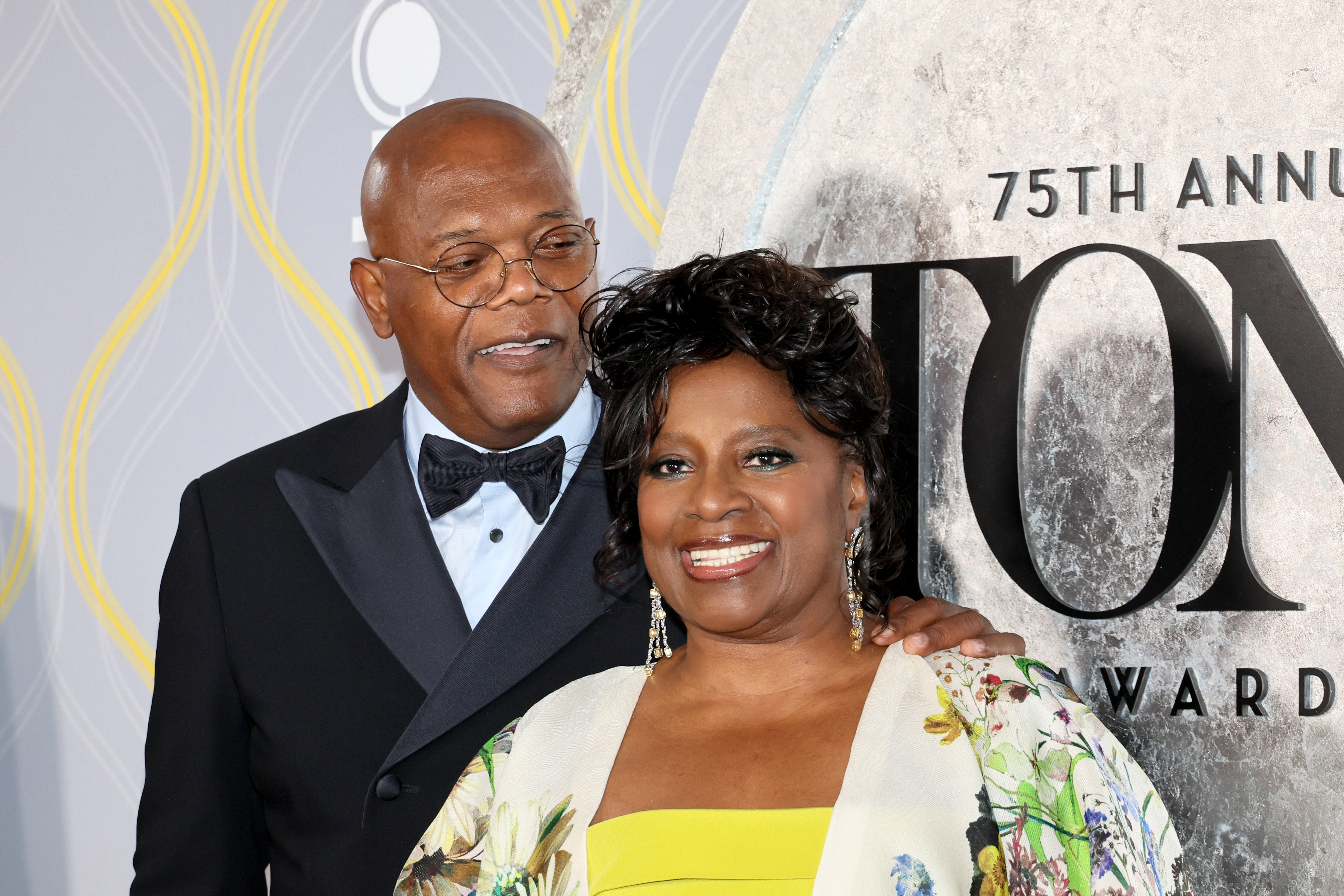 Samuel L. Jackson and LaTanya Richardson Jackson attend the 75th Annual Tony Awards at Radio City Music Hall on June 12, 2022 in New York City. | Source: Getty Images
However, he overcame his struggles with the help of his wife, who insisted he check into a rehab facility. Although Richardson could have left, she chose to stay and help her husband recover. The actress revealed she could not leave Jackson because God had told her not to leave but instead help her husband recover.
The couple has stayed together through the good and bad times to weather the storms. Jackson also credited his family's love which aided him in becoming the man he was meant to be.

Richardson said that if it had not been for her faith, she would have left Jackson, but she got a message telling her to hold on. She said God told her not to leave her husband and instead to give him some help.
She said she spoke to God about her concerns and realized that her husband needed her. Richardson confirmed that if she had given him the help he needed and she still wanted to leave, she would have.
The actor, who has been in recovery for more than 30 years, lauded his wife for being his backbone and the person who helped change his life for the better. He disclosed:
"She gave me the chance to be the man I was supposed to be."
Once he left rehab, the actor was cast to star in Spike Lee's "Jungle Fever" in 1991, and his career has gone from strength to strength ever since.
Speaking about the secret to their long-term marriage Richardson joked that it's because she had no filter in her and would tell Jackson things as she saw them.
However, Jackson replied that their marriage had lasted this long because they are two people who respect, love, and look out for each other.
She Didn't Leave Him When He Was On The Verge of Death
Richardson and Jackson remained a strong and united front. However, Jackson experienced some terrifying health issues that led to the couple facing yet another challenge.
Yet Richardson still stuck by her husband's side through it all. Jackson discovered he had a blood clot near his heart that could prove fatal, and his doctor told him he had to change his life. He said the diet was his best chance of "staying alive."
He went on a vegan eating regime and lost a lot of weight. While people thought the weight loss indicated poor health, it was the exact opposite, and his wife was there for him through it all.
Richardson and Jackson Are Still Enjoying Time Together in Their 70s
While the couple has been married for many years and there are many distractions around them, they have only become closer during their years together.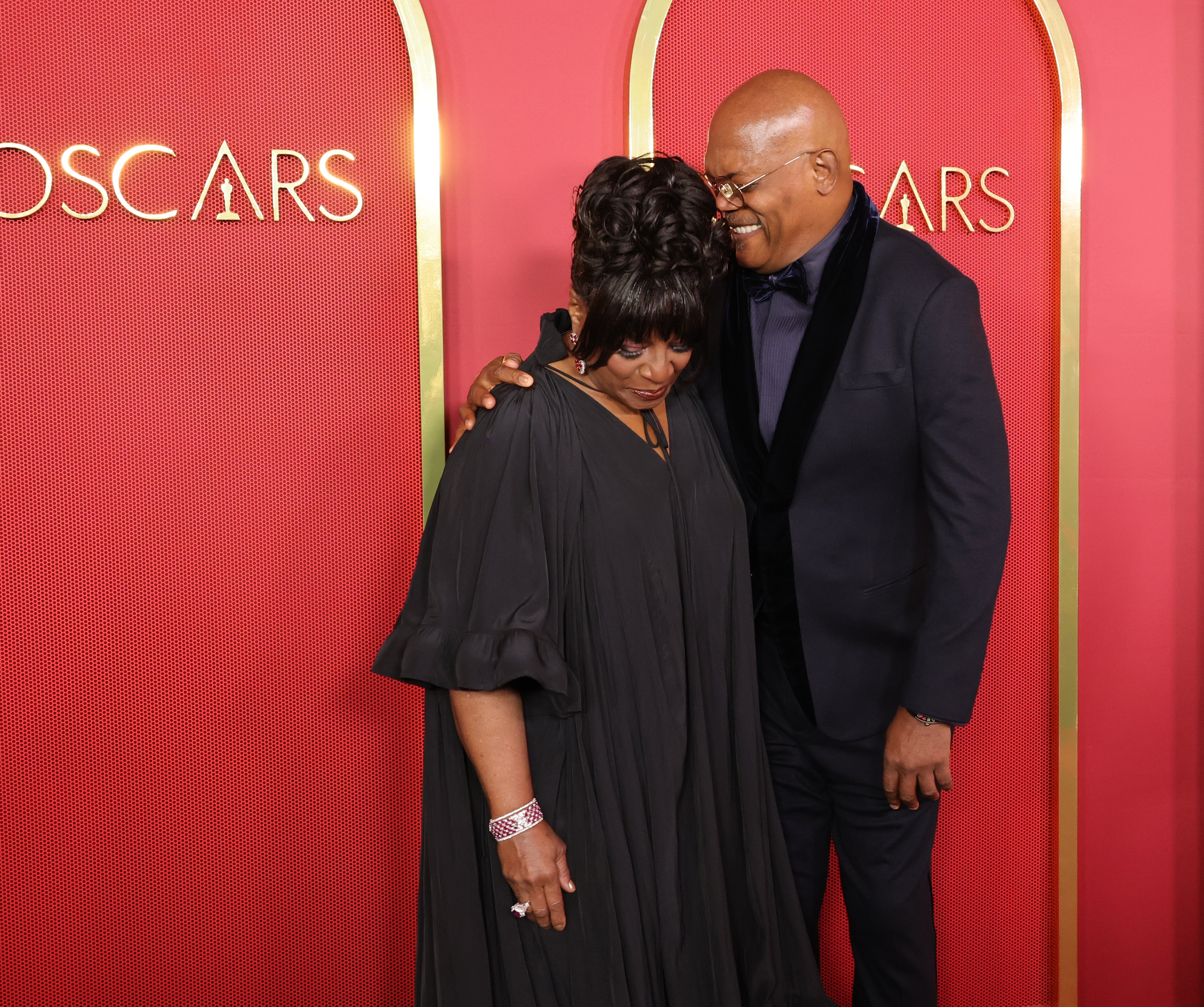 LaTanya Richardson and Samuel L. Jackson attend the 2022 Governors Awards at The Ray Dolby Ballroom at Hollywood & Highland Center on March 25, 2022 in Hollywood, California | Source: Getty Images
They still go on dates and enjoy one another's company amid all the chaos. Richardson has said that she's amazed at how far she and her husband have come because she knows what life could have been like.
Although Jackson and Richardson both have busy schedules, they ensure to carve out time to spend with family. Each July, they take a break from their careers to be with the people they love.
Often, the July vacation includes the family gathering on a boat, where Jackson has a specific set of rules that every person who joins them must follow. The rule is:
"Don't wake anybody up. You sleep when you sleep. Then we come together to eat."
Today Jackson is celebrating his 74th birthday. He is happy, healthy, and in love with his wife of 42 years. He is also proud of his daughter and his life with his family.