On December 13, 2022, Sharon Osbourne and her husband, Ozzy, were seen out on the town in West Hollywood. The sighting came after it was revealed that the Black Sabbath musician couldn't talk much lately.Ozzy, then 74, looked frail as he walked with a cane after having undergone several surgeries in the past years.
The star, who suffered from Parkinson's Disease, supported himself with the cane as he and his wife attended a meeting.The couple met up with one of their daughter, Aimee Osbourne, then 39, after their outing, and she went shopping with her mother. Sharon, then 70, had her handbag ready as she proceeded to a mall.
When the former "The Talk" star walked back to her car with shopping bags, a reporter greeted her and asked how her husband was after recently having surgery. Sharon laughed and said he was "doing really well."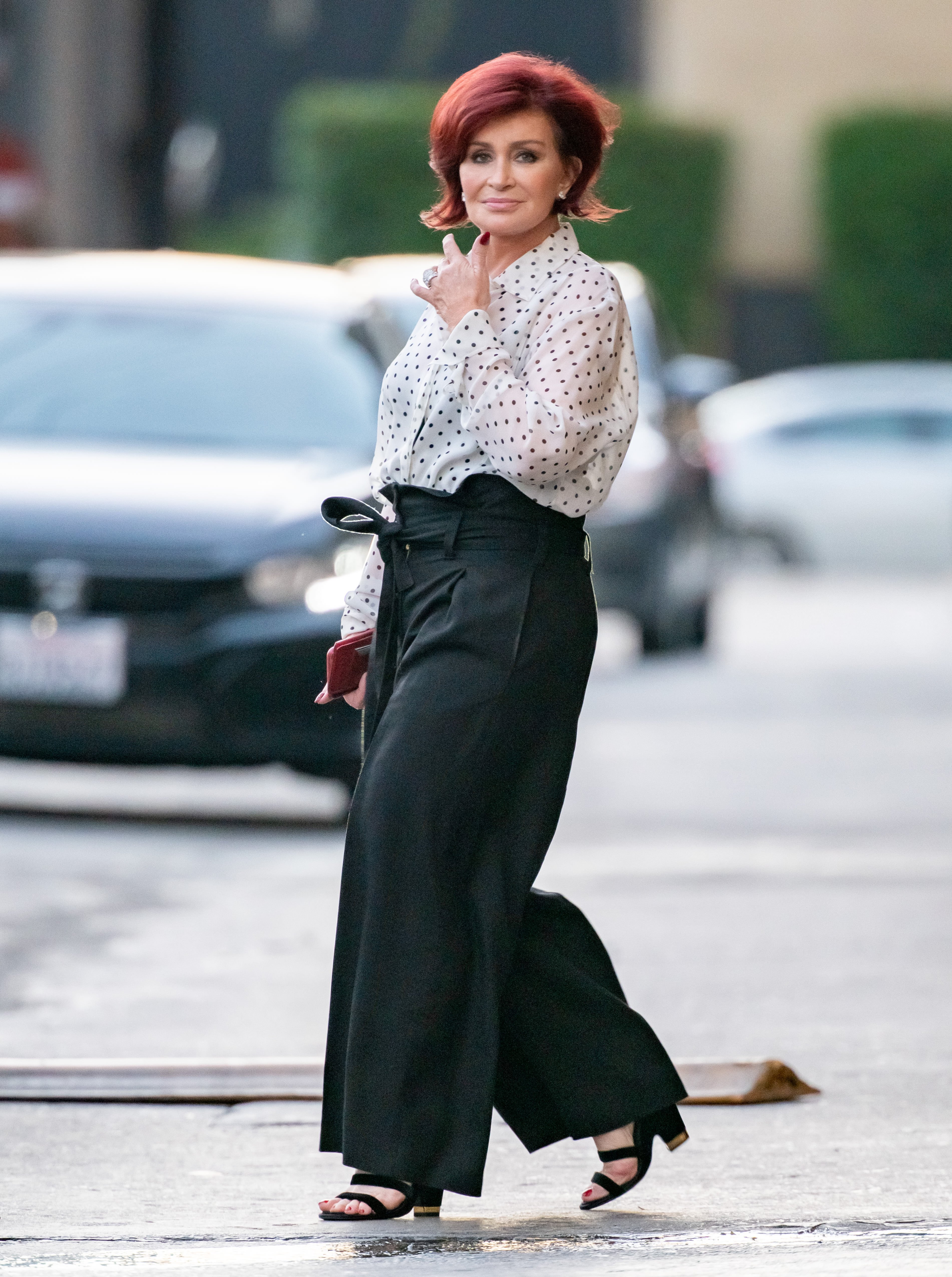 Sharon Osbourne at "Jimmy Kimmel Live" on September 11, 2019, in Los Angeles, California | Source: Getty Images
The couple appeared to be in an excellent mood as they went about their day despite having health issues. The reason for that might have had something to do with the arrival of someone special.
Sharon and Ozzy Welcome Their First Grandson
In 2012, Ozzy and his wife became first-time grandparents when their son, Jack Osbourne, welcomed his first baby girl. Speaking about the new role at the time, Sharon confessed that she and her husband were overwhelmed in a positive, good, and lovely way, confessing:
"You go through every emotion. You go through joy, and you thank God that everybody is healthy and happy. You realize how lucky you are."
The talk show co-host said it felt like life had gone "full cycle" for their family. In July 2022, the Osbournes celebrated another huge milestone; Kelly Osbourne was pregnant with her and Sid Wilson's child!
Ozzy relished the moment, gushing about how he loved that his daughter was getting big and beautiful during the pregnancy. He also revealed that she was six months pregnant at that point.

Kelly still had months to go before giving her parents their fifth grandchild, but her father had already chosen a welcome gift for the baby! The rock star shared how he would buy the child their first microphone!
Sharon's [Osbourne] daughter [Kelly Osbourne] confessed to feeling healthy and happy in her new chapter!
In October 2022, the Slipknot star's girlfriend noted how her father had already told everyone the gender of her baby before she even had the chance! However, she couldn't fault him because he was excited about it, and he even had a dance he did to celebrate!
The star explained that she was having a baby boy and what was most exciting for the family was that it was the first one between her and her brother! Jack had four children in 2022, and they were all girls.

Wilson's girlfriend shared how her parents had supported her at every step and were amazing since she announced the news in May 2022. Kelly said she was excited, too, and having her parents there helped because her boyfriend traveled with his band and was hardly around.
Ozzy was around for all the milestones despite him talking out of turn by calling her big! In the middle of December 2022, a publication reported that Kelly had given birth to her son!

The reality star allegedly revealed that she felt "better than ever," and somehow, she had a lot of energy for someone who just gave birth. Sharon's daughter confessed to feeling healthy and happy in her new chapter!